QBPC and Weixin Legal Team Hold This Year's First Online Exchange
by Andrei Yang
On June 11, QBPC and Weixin legal team held online exchange discussing IP protection issues of greatest concern to QBPC members. Best Practices/Enforcement Committee Chair Conan Chen hosted the discussion. Weixin Legal Center Deputy Director Hansen Huang and QBPC Chair Michael Ding delivered opening addresses. Hansen Huang told the attendees that QBPC was one of the best and most trusted partners. The two sides had met offline many times before and more were expected. Michael Ding thanked Weixin legal team for joining QBPC members for discussion and hoped to learn more about the new procedures and measures Weixin had put in place for IP protection.
Weixin Legal Counsel Chen Shuru introduced the measures that Weixin had taken to protect IPR, including the Weixin Brand Protection Platform. The platform was designed to utilize the power of brand owners and users to combat IP counterfeits. To help brand owners submit complaints, Weixin established a specialized channel for brand owners. Weixin had also provided ex-ante protection for brand owners that would screen usernames through the keyword database Weixin had built upon a user's registration. The screening would reject any username that contained unauthorized use of brand names. Weixin also had the capacity to identify associated accounts to further deter infringers. During the pandemic, Weixin sued 5 criminal who used Weixin to sell counterfeit masks and verified more than 3000 tips on counterfeit or problematic masks. The infringers were properly dealt with. On working with enforcement agencies, Weixin also had special channels so that the agencies could timely provide information on infringements.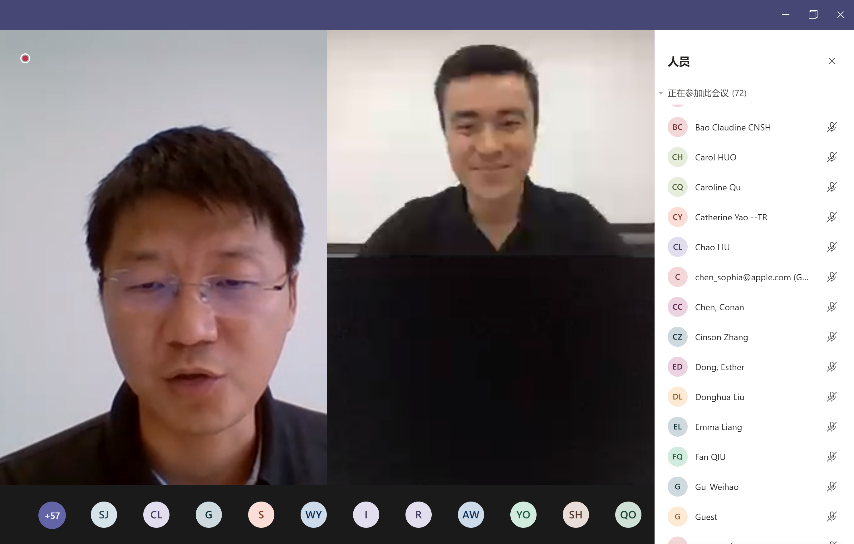 QBPC members asked the following questions. First, when right holders discover infringers, either on infringer' personal page or in group chat, what should right holders do? Second, facing the widespread unauthorized use of brand owners' product photos, what evidence should right holder submit when complaining to Weixin? Finally, how would Weixin deal with the infringers after receiving a complaint? How would they be punished? The legal team of Weixin provided answers accordingly.