Andrei YANG
On April 15, Quality Brands Protection Committee of China Association of Enterprises with Foreign Investment (QBPC) and the security and legal departments of RED, known as Xiaohongshu in China, held an exchange in Shanghai. The right holders and the platform shared views on how to better protect IPR under new e-commerce business models.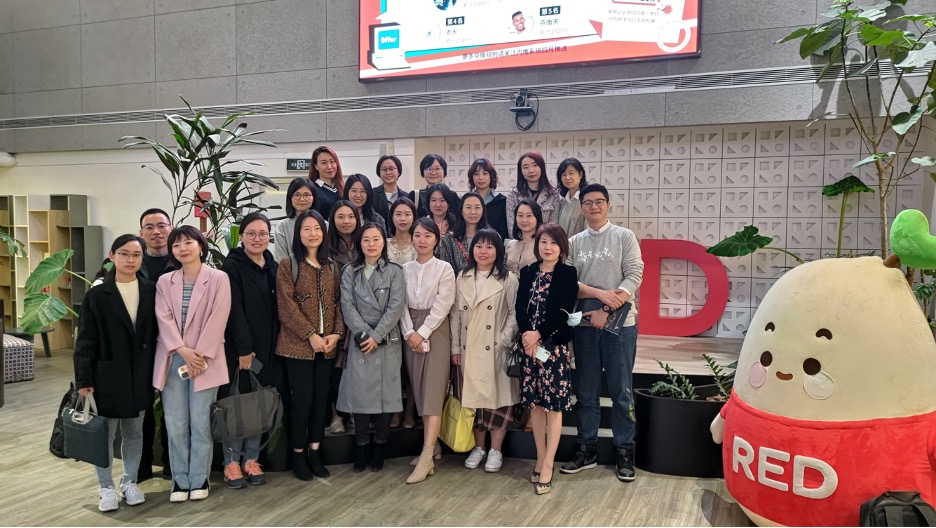 The exchange was organized by QBPC Internet Task Force coordinator Cecilia Dou. Head of Security Department Chen Dongfang, Head of Brand Protection of the Security Department Han Honglian, and Head of IP Protection of the Legal Department Zhang Jie from the RED joined the exchange.
The RED representatives first introduced operations of the company and then shared measures the platform had taken to protect brands.
Identity Review: as soon as the operator applies to open a store on the platform, the RED will check its identity and supporting documents; the RED will constantly analyze all stores on its platform to collect leads and manage risks.

Content Review: the RED emphasizes the truthfulness of the contents published by its users. The original content will receive strong protection. The pirated, infringing, or false content will be reviewed and deleted at the earliest. In order to handle the gigantic amount of information published by its users, the RED employs a dual review model—by machine and by human, striving to remove the rule-violating contents before their publications. Relying on identifiable characteristics and information provided by the brands, the RED constantly updates its machine interception model. Accounts involving in selling counterfeits will be banned permanently.

Protecting Original Content: the RED has carried out special operations to timely protect movies and original contents created by users, with a special focus on dealing with accounts that copy other's contents.

Working with Right Holders: when discovering leads in their daily work, the RED employees will ask right holders for help in identifying counterfeits. The RED takes a zero-tolerance attitude towards infringement. As soon as a seller is found to be selling counterfeits, it will be removed immediately.

Special Operation: In January, RED initiated the Panda Plan, which implied protecting right holders' legitimate interests as the national treasure. The plan focuses on removing marketing accounts that lead viewers to counterfeits and publishes results regularly.
In the end, the RED representatives answered members' questions on test buy procedures, underlying principles of machines and human reviews etc. They also shared with QBPC members some of the successful cases, where the RED collaborated with the right holders.
Member representatives from Adidas, Anta, Allergan, Apple, Applied Material, Burberry, Budweiser, Dupont, Disney, Dyson, Genius, Hermes, Johnson&Johnson, Lacoste, Luxottica, L Brands, Microsoft, P&G, Philips, SC Johnson, Universal Studio, and Unilever participated in the exchange.