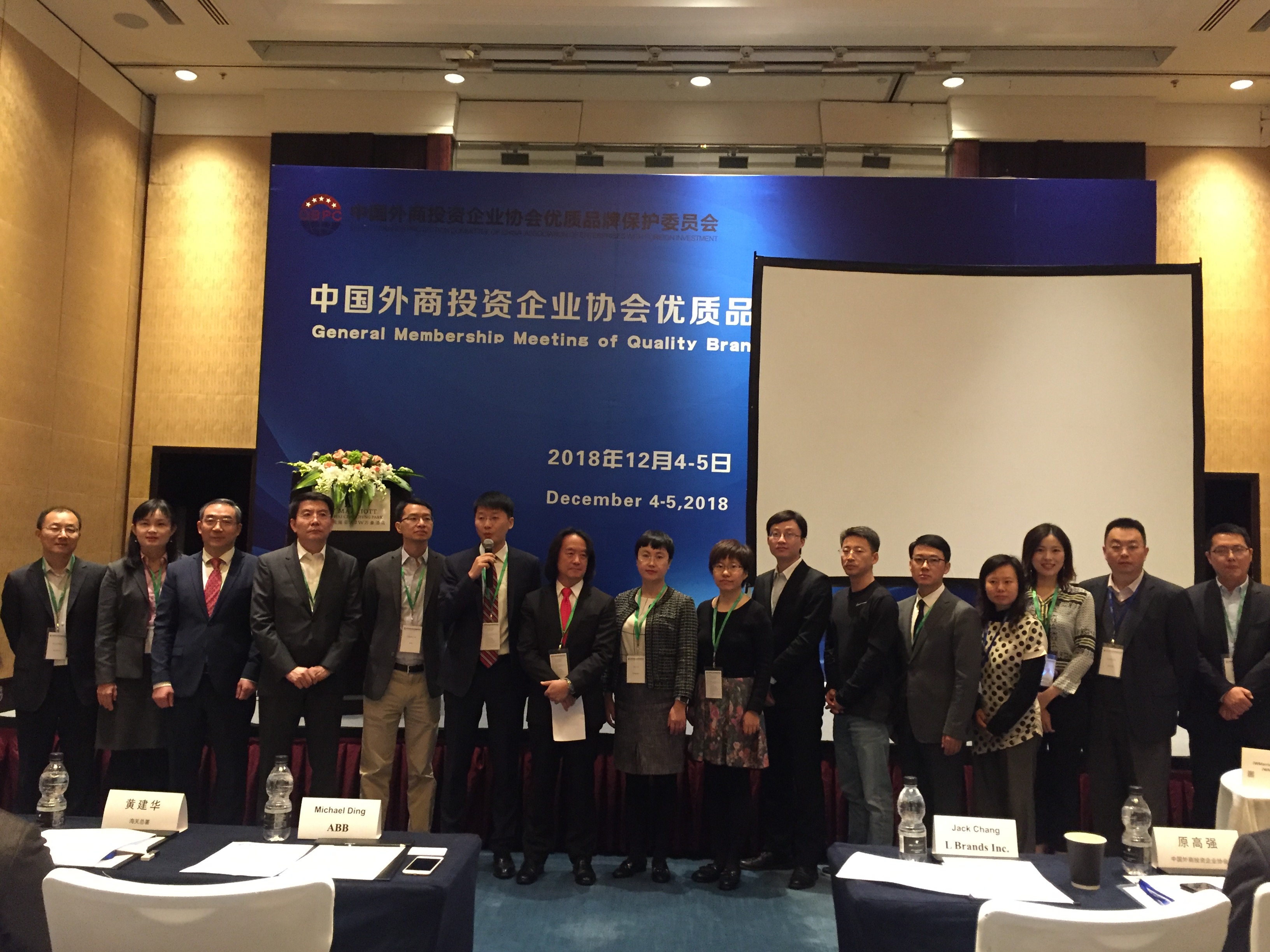 QBPC 2018 December General Memebership Meeting was Held in ShangHai
Time: 2018-12-04 09:00:00 ~ 12-05 18:00:00
Contact:
Contact Person:
Location:
JW Marriott Changfeng Park Hotel No. 158 Daduhe Road, Putuo District, Shanghai
| Meeting name | Time | Seat remaining | Operation |
| --- | --- | --- | --- |
| QBPC 2018 December General Memebership Meeting | 2018-12-04 09:00:00 ~ 12-05 18:00:00 | 300 | |
News Release
QBPC December General Membership Meeting was held in Shanghai
Milestone I
On December 4, every candidate delivered an election speech at the QBPC 2019-2020 Service Team Election presided over by QBPC Vice Chairman Lei Lingfei. For those seeking for re-election, the speech shall include self-introduction, 2017-2018 work summary and 2019-2010 work plan. For those seeking for election for the first time, the speech shall focus on self-introduction and 2019-2010 work plan. According to Jennie R. Martel, Chief of Brand Protection of Colgate-Palmolive Company, compared to all the elections of other institutions she has been present, she is most impressed by the election of QBPC team: respectful, precise and professional! It is noted that the words frequently used by the candidates are:plan, support, collaboration, commitment, IWGs, members' needs and contribute, indicating their attitudes and direction of work. The newly elected QBPC Chairman Michael Ding's speech represents the voice of the new team: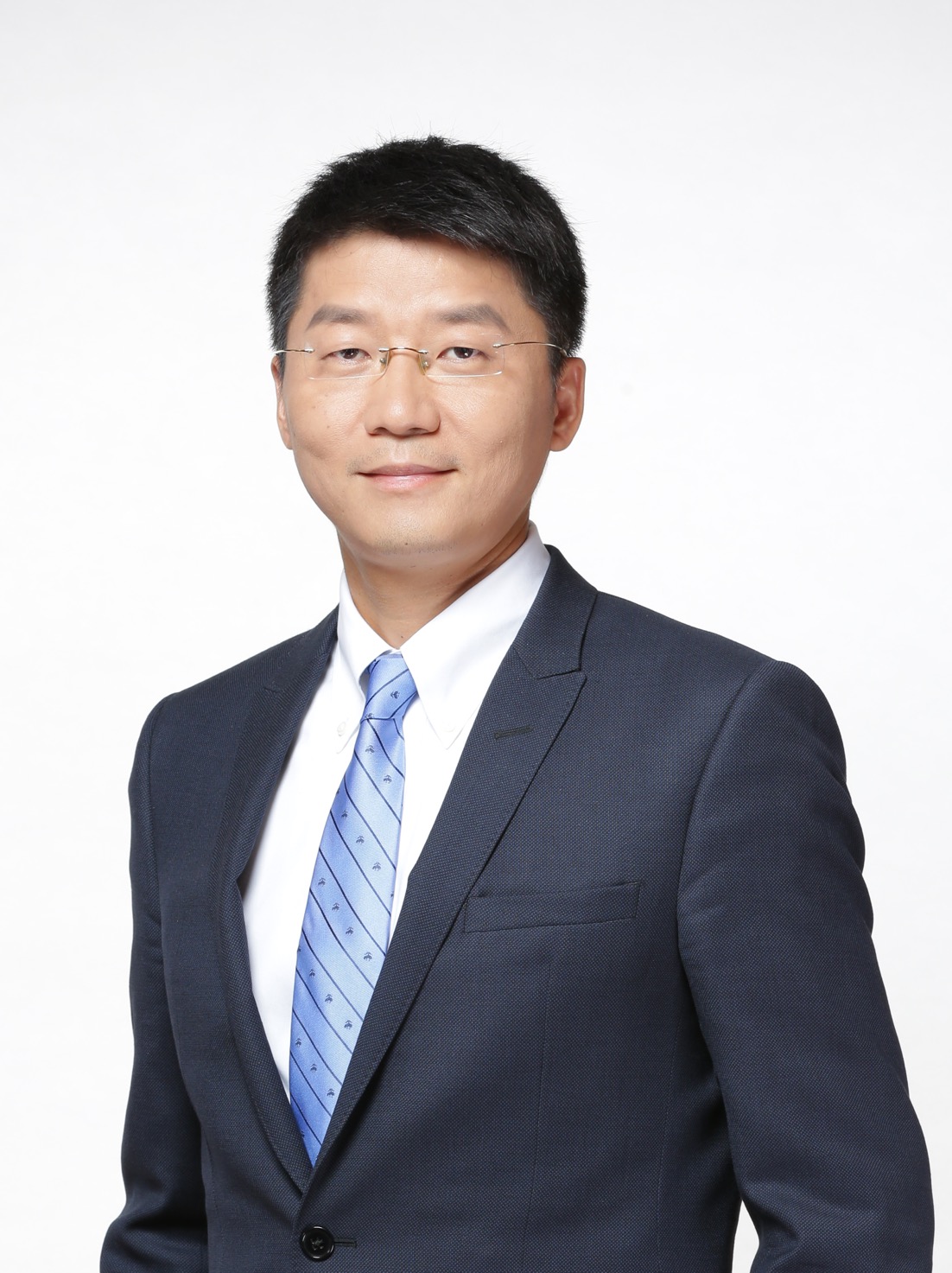 "Thank you for voting me as chair of QBPC for next two years. With all member's support, elected Service Team's dedication and QBPC Office's excellent execution, I am confident that we will make a big step for QBPC.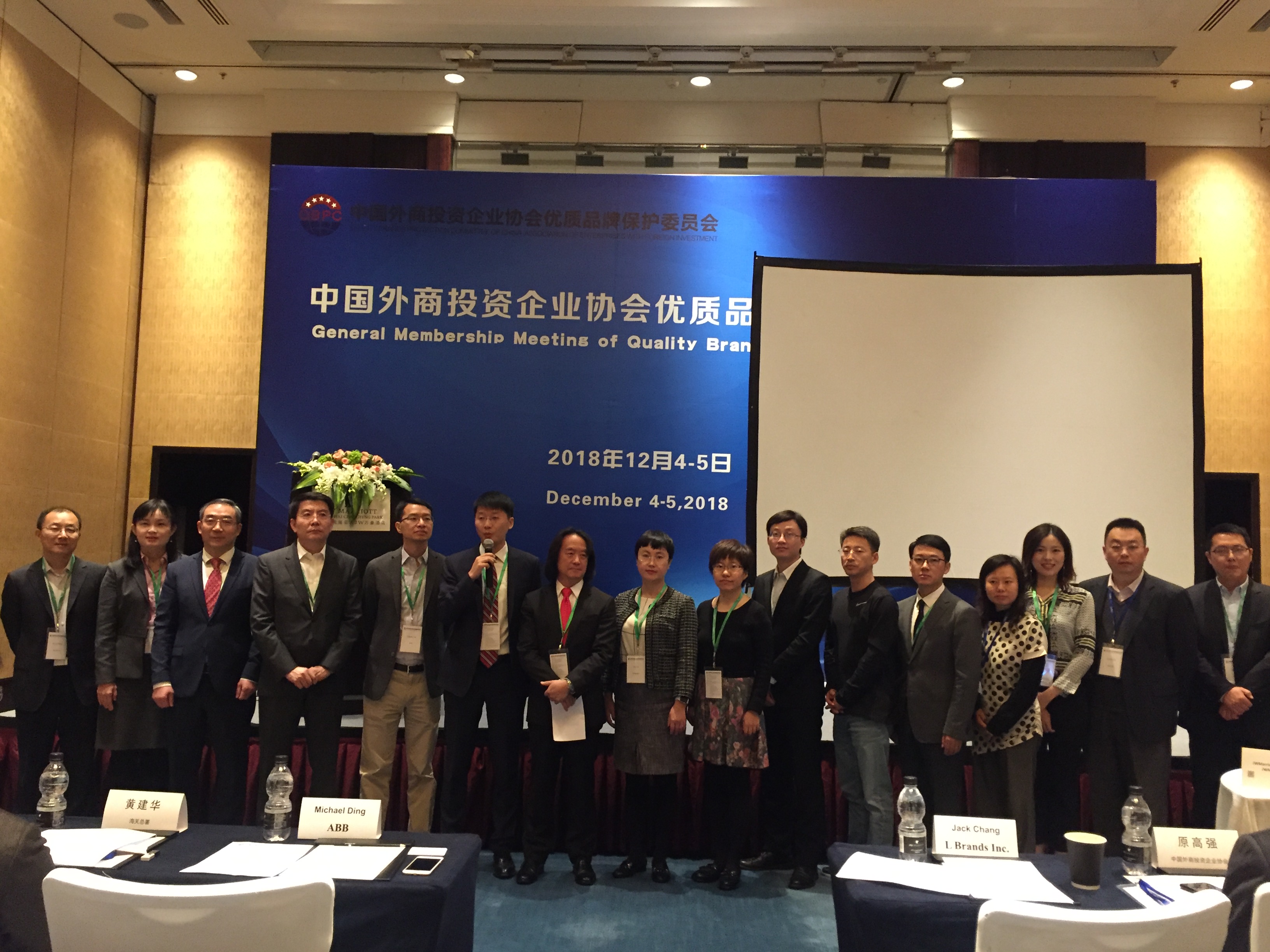 QBPC is member sharing and member driven association, which will not change. We aim to have more strategic, structural work plan and deliverable, so our member can be fully engaged, and maximize the value of joining QBPC. We will continue the efforts of strengthening communication and collaboration with Chinese legislative, judicial and enforcement authorities, including both national and local level. Meanwhile, acting as international bridge, we will keep promoting IP achievements in China and provide constructive suggestions to relevant stakeholders for further improvement.
We are a team. I am really looking forward to write QBPC future together with all of you. Thanks. "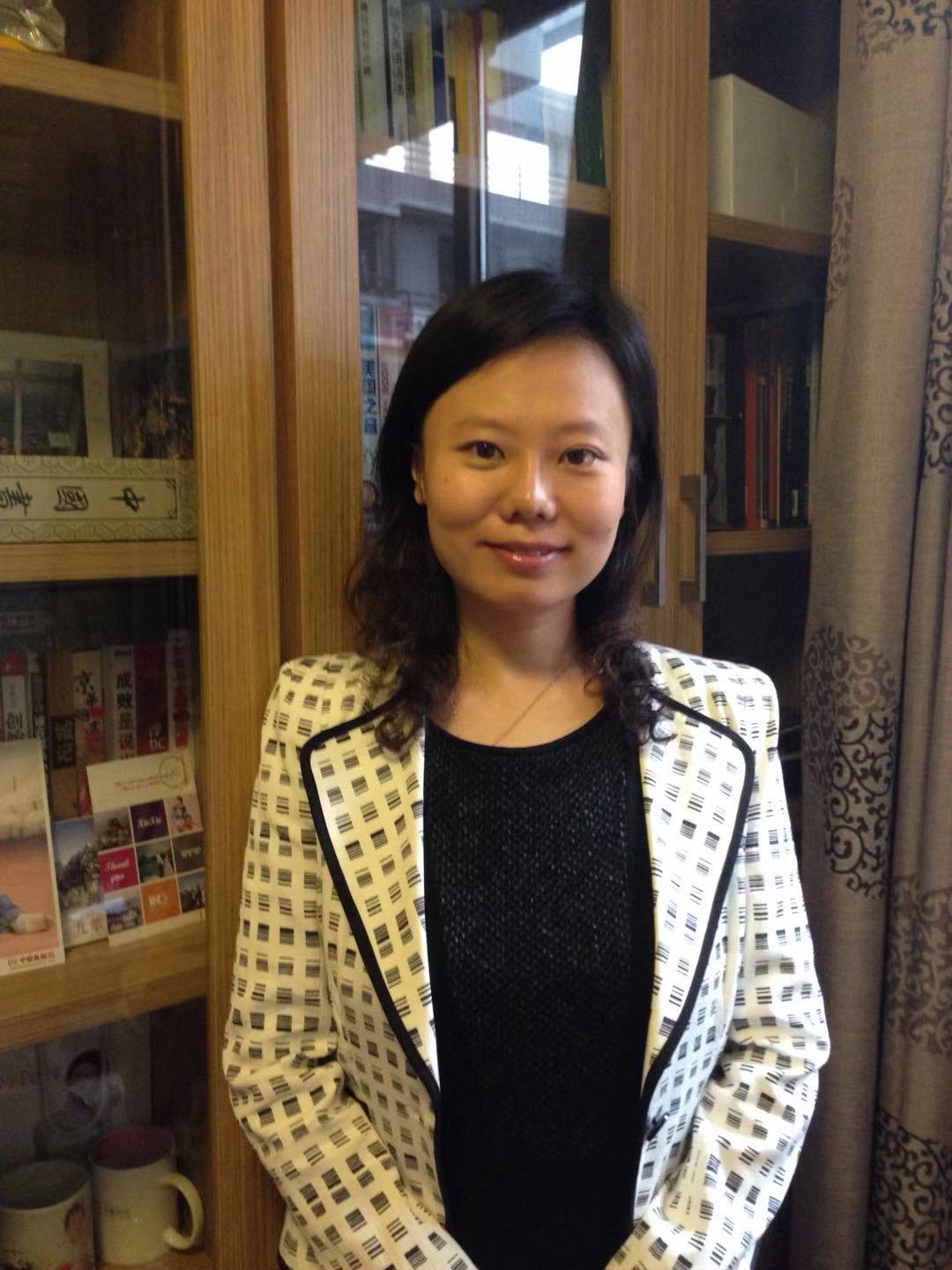 Four new members joined into the Service Team. Congratulations to them! We are looking forward to new vitality that they may bring to the QBPC!Amy Wang, Senior Attorney, Legal and Policy Group of Intel (China) , gave a speech on behalf of newly elected members:
"It is my great honor to be elected as the Vice Chair of Membership Services Committee of QBPC for 2019-2020. As the pioneer and the leader in the domestic organizations on IP protection, QBPC established a platform capable of sufficient communication and mutual learning for its members through its actions in the IP world in the past nearly 20 years under the spirit of persistent exploration, sincere cooperation and continuous marching-forward, and facilitated the close and deep cooperation with multiple relevant governments and organizations in IP protect area again and again. With more new blood joining this excellent platform in the election of 2019-2020 QBPC Service Team, I do believe with our persistent efforts, not only more members will benefit from the resource and advantages of QPBPC in the future, but also we will add a unique contribution to China IP protection through more extensive cooperation with more enterprises, governments and organizations."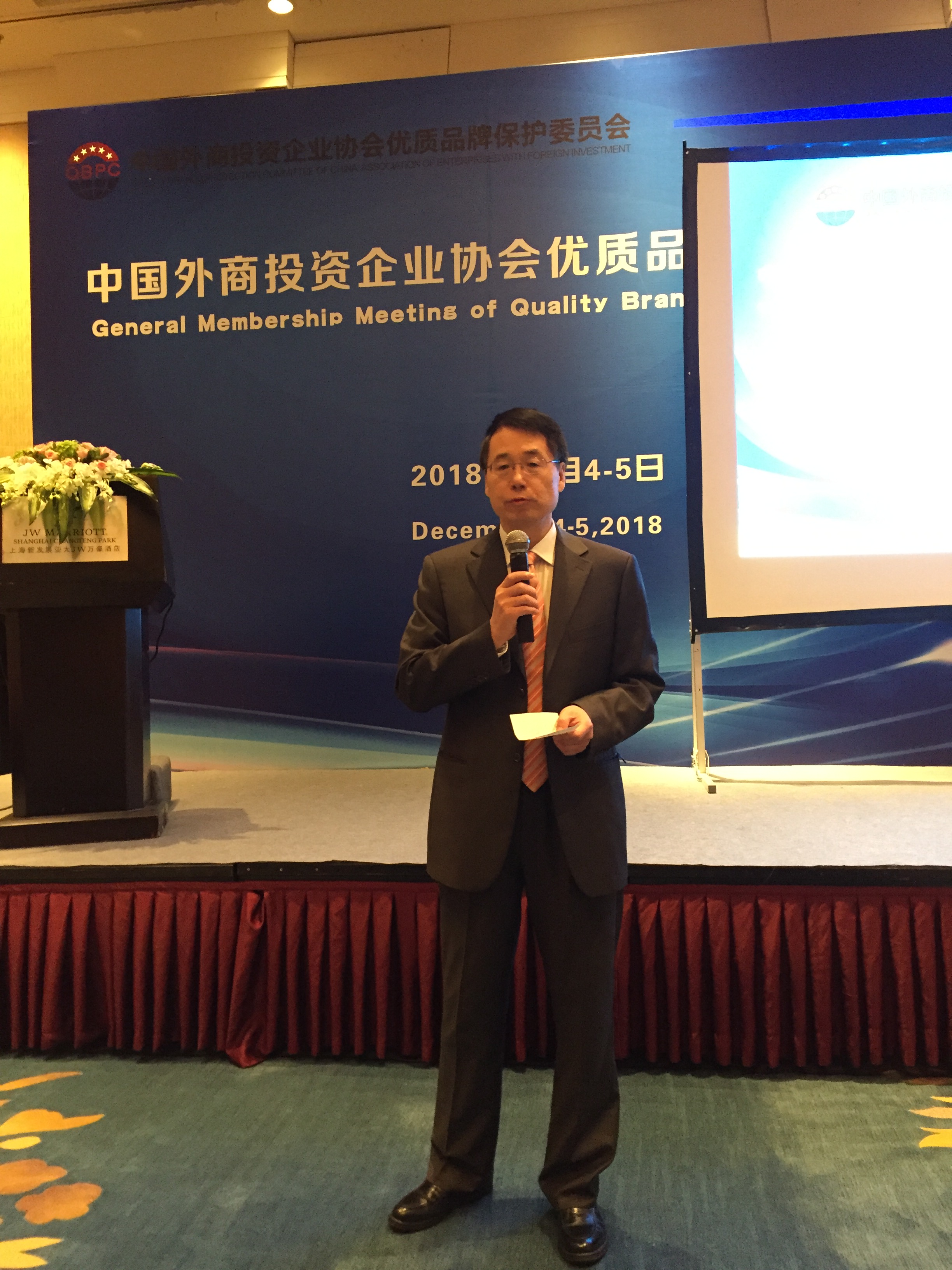 Yuan Gaoqiang, Vice Chairman of CAEFI, has been concerned with and supportive to the growth of QBPC. He flew from Beijing to Shanghai to attend QBPC December General Membership Meeting (GM Meeting). He recognized QBPC's diligent efforts over the years, and expressed that he will continue to give support to QBPC.
Milestone II
All the activities of QBPC are centered on IP protection. Each of the QBPC GM Meeting invites professional attendants from the fields of administrative and judicial enforcements and universities and colleges. At the GM Meeting, they communicate and interact with members. This time, the guests came with "authentic nutrition" with them and amazed everyone.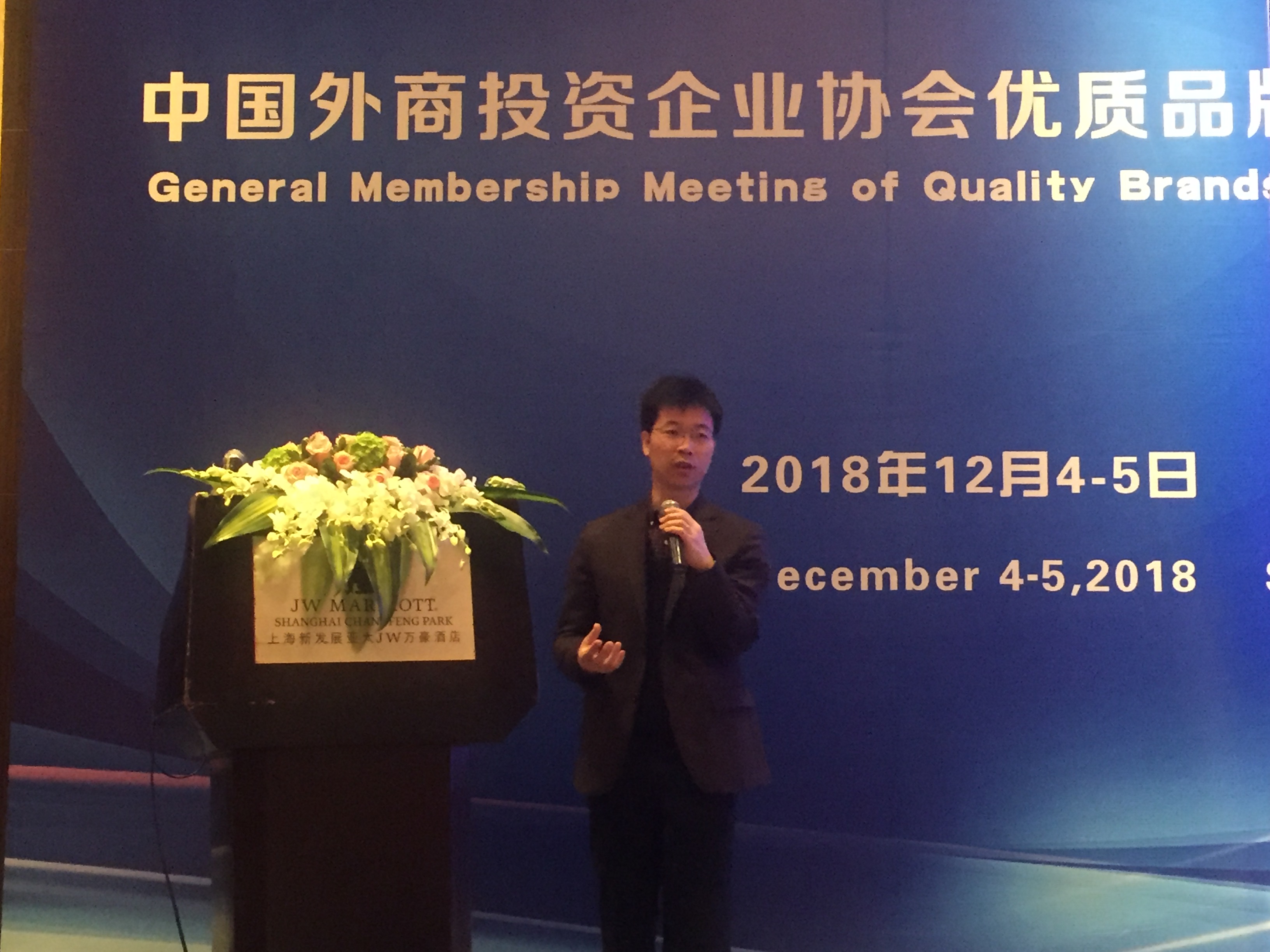 Huang Jianhua, Director of IPR Division of Department of General Operation of GACC. gave a presentation on Customs Protection of Intellectual Property and Reflections, which is divided into three parts, including "Customs Organizational Reform and IP Protection", "Infringing Goods Seized by China Customs in 2018" and "Internationalization of Infringements". Understanding the concerns of QBPC members, Mr. Huang focused on customs organizational reform. He expressed that such reform would further enable the customs to fulfill the function of IP protection. Upon ending of his speech, Mr. Huang promptly had a on-site small discussion with some present QBPC members, answering questions in an interactive and efficient manner.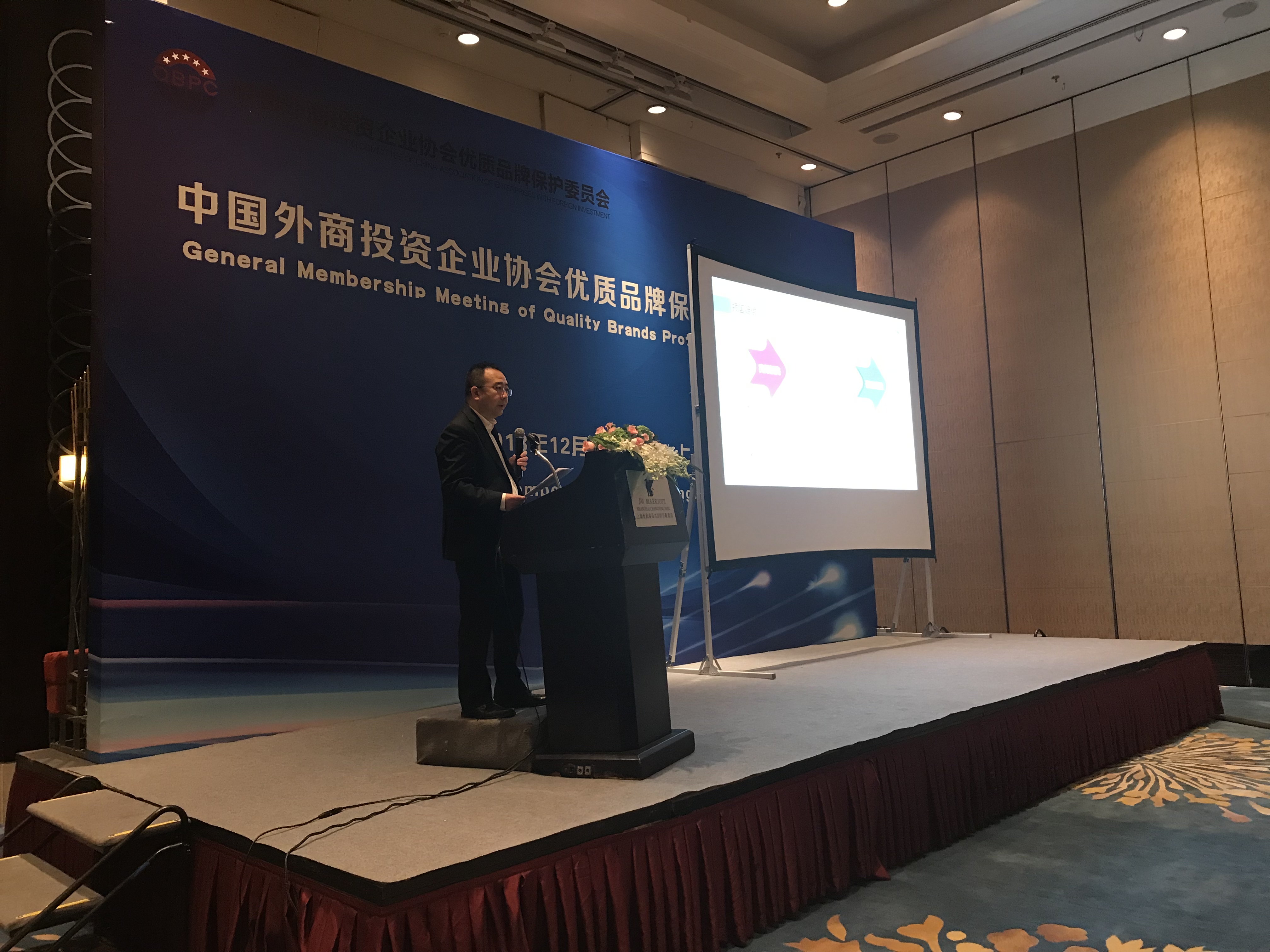 Qian Guangwen, Chief Judge of the second IPR Tribunal of Shanghai Intellectual Property Court
Mr. Qian gave a speech entitled Exploration and Practice of Shanghai Intellectual Property Court in Strengthening IP Protection. IP Protection is a basic means based on innovation, a basic safeguard for motivation of innovation, and a core factor for international competitiveness. As a special court for IP protection, Shanghai Intellectual Property Court always follows the principle "to protection IP is to protect innovation" which is incorporated in every case. Damage compensation is strengthened to reduce the burden of right holders, and enable them to claim their rights more efficiently.
Yu Meng, Head of Detachment of the Second Branch of Economic Crime Investigation Department of Shanghai Public Security Bureau. According to the police authority in Shanghai has placed highly concern on combat against infringement and counterfeiting. In recent years, against the context of changing situations, the police authority has shifteded the direction of work to focus more on cross-border cases and those related to people's livelihood. The police authority is willing to listen to the opinion of right holders, strengthen communication with enterprises, and establish regular contact mechanism to ensure timely and smooth information exchange. Meanwhile, he suggested right holders to collaborate more with bodies dedicated to combat against counterfeiting. Finally, Mr. Yu pointed out in particular, that the police authority in Shanghai should strengthen cooperation with customs, market supervision and other competent authorities.
Coordination of administrative and judicial IP enforcement is also a focus of QBPC. QBPC has been electing Model Cases Bridging Administrative and Judicial IP Enforcement. After the speech of Mr. Yu, Chairman Jack Chang cited a practical case that Shanghai Customs handed over a suspected criminal case to the police authority of Changzhou City, to demonstrate the importance of "intelligence first and hand-over thereafter". He stated that from 2013, Shanghai People's Procuratorate began to invite right holders to participate in public prosecution and trial proceedings in connection with IP offences, which has greatly improved the transparency and effectiveness of criminal protection of intellectual property. In 2017, Shanghai People's Procuratorate prepared the Statement of Litigation Rights and Obligations for Aggrieved Individuals (Entities) in Criminal IP Cases both in Chinese and English. Thereafter, in May 2018, it began to deliver the Notification of Rights and Obligations to right holders in criminal prosecution cases of counterfeiting and IP protection. In2015, Dr. George Chu, then Trade Policy Advisor to the President of the United States, particularly confirmed the practice of Shanghai Peoples' Procuratorate in his key note speech at the QBPC 15th Anniversary Meeting. According to Jack Chang, QBPC has reported to the Office of the National Leading Group on the Fight Against IPR Infringement and Counterfeiting, requesting to pilot and promote the "practice of Shanghai" in Jiangsu, Zhejiang, Guangdong, Fujian and other advanced provinces.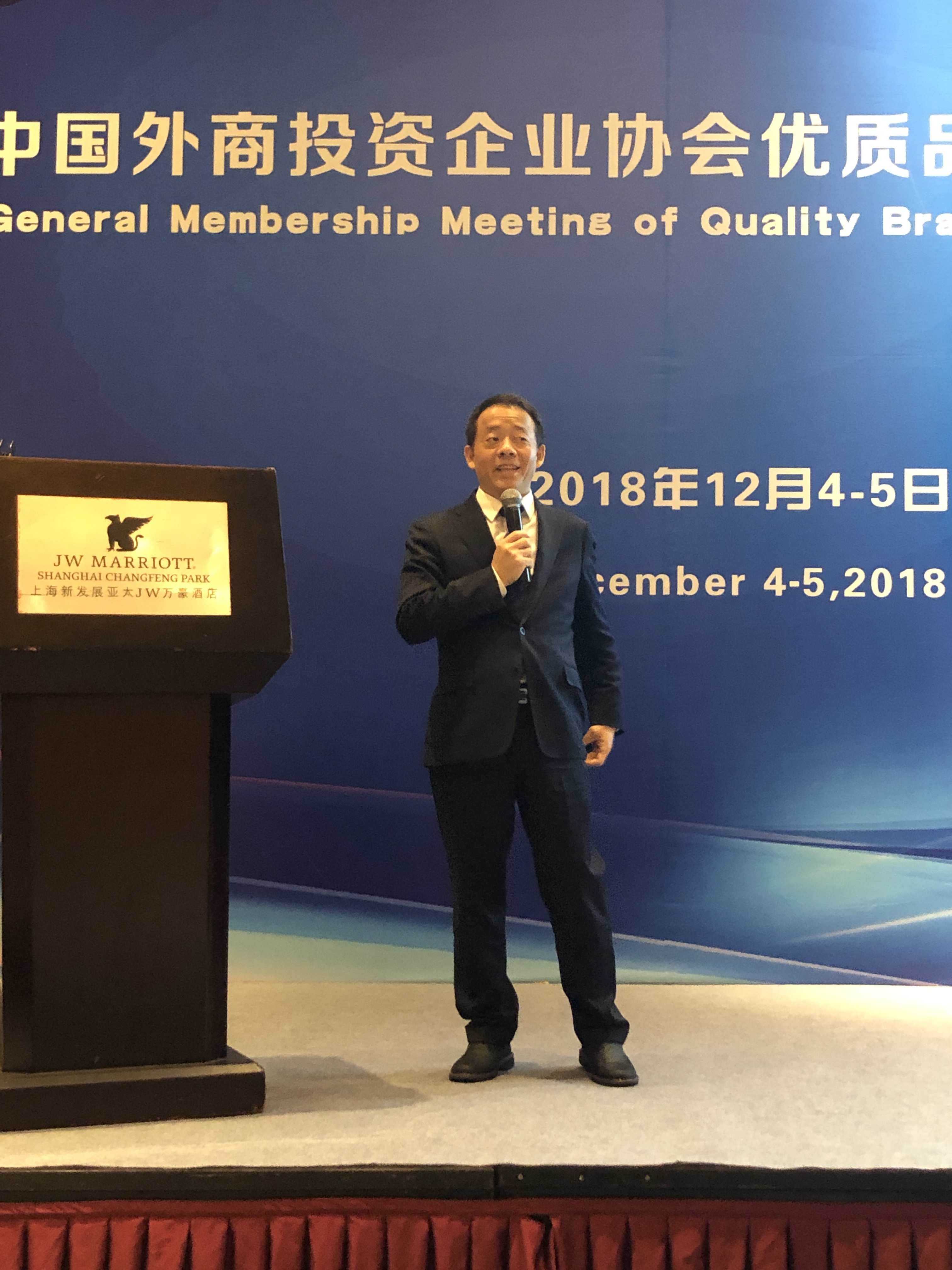 Huang Wushuang, Dean of Intellectual Property Institute of East China University of Political Science and Law gave a speech on New Trends of Judicial Protection of Network Intellectual Property. Based on the Judicial IP Protection Seminar for Free Trade Zone (FTZ) Internet and Cultural Creative Industries held in Shanghai on November 20, he made analysis and commented on several topics covering: judicial protection of network intellectual property from the perspective of flow economy, application of the Anti-Unfair Competition Law, judicial protection of network intellectual property from the perspective of data economy, and establishment of the fault of an e-commerce platform as specified in Article 43 of the E-Commerce Law. Prof. Huang also discussed relevant issues with QBPC members.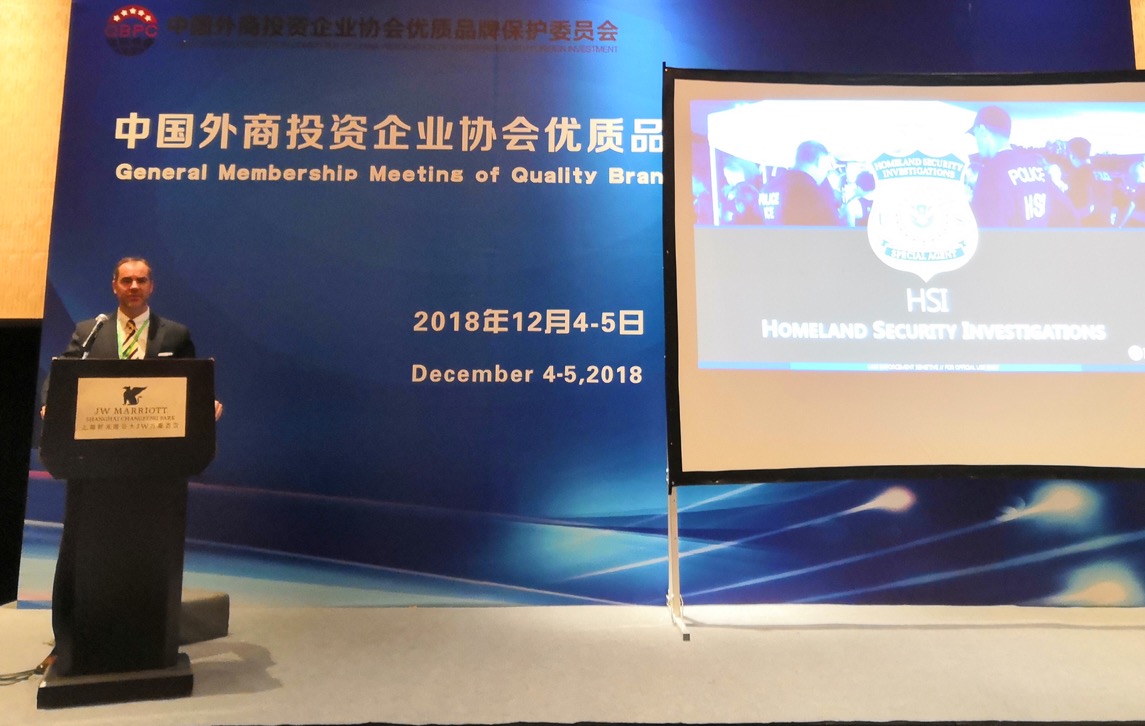 Mr. Shawn Harwood, Assistant Attaché, U.S. Homeland Security Investigations Guangzhou Office introduced the basic functions of US Department of Homeland Security and its IP protection division with respect of cross-border combat against infringement and counterfeiting, as well as collaboration with competent Chinese authorities, such as the Ministry of Public Security, the General Administration of Customs. He also mentioned some sectors with serious infringement and counterfeiting and several typical cases.
Milestone III
This year, QBPC, for the first time, presented a trophy cup to every nominating member company of 2017-2018 QBPC Annual Top Ten Cases in IP Protection and Model Cases Bridging Administrative and Judicial IP Enforcement, as an appreciation of the efforts and contribution made by member companies. On December 4, representatives from 17 member companies attended the meeting and received the trophy cup.
Compliance is a cornerstone for the operation of QBPC. The GM Meeting has arranged the Compliance Committee to introduce and explain compliance issues to QBPC members, with a purpose to give QBPC members a clearer and better knowledge of relevant rules and procedures, helping the Service Team members to work in a more efficient manner. This is the final part of the GM Meeting, however, members present at the Meeting had a very active interaction with Amy Li, Chair of the Compliance Committee.
Being a member-driven industry organization focusing on improving IP legal framework and enforcement environment for intellectual property, QBPC has been working with various circles. All members have been wining attention and support for their professionalism and dedication. Push on, QBPC members!
Push on, QBPC!