QBPC 2017 December General Membership Meetings Held in Shanghai
Time: 2017-12-04 09:00:00 ~ 12-05 18:00:00
Contact:
Contact Person:
Location:
Renaissance Shanghai Zhongshan Park Hotel 1018 Changning Road, Shanghai
| Meeting name | Time | Seat remaining | Operation |
| --- | --- | --- | --- |
News Release
On Dec. 4 and 5 2017, QBPC December General Membership Meeting (referred as GM Meeting)was held in Shanghai.
Day One
QBPC PIC Luncheon – Patent
Administrative Enforcement & Patent Customs Protection Workshop
Patent administrative enforcement and Customs protection has always been the hottest and most difficult issues that QBPC members paid much attention to. On December 4, 2017, QBPC Patent & Innovation Committee specially invited Eric Liu, from UIP Law Firm, who has extensive patent protection experiences, to conduct a two-hour lecture to share the experiences of patent protection from both jurisprudence analysis and Practical perspectives. QBPC members held warm exchanges with Eric Liu, and actively discussed about the key points and precautions of patent administrative enforcement.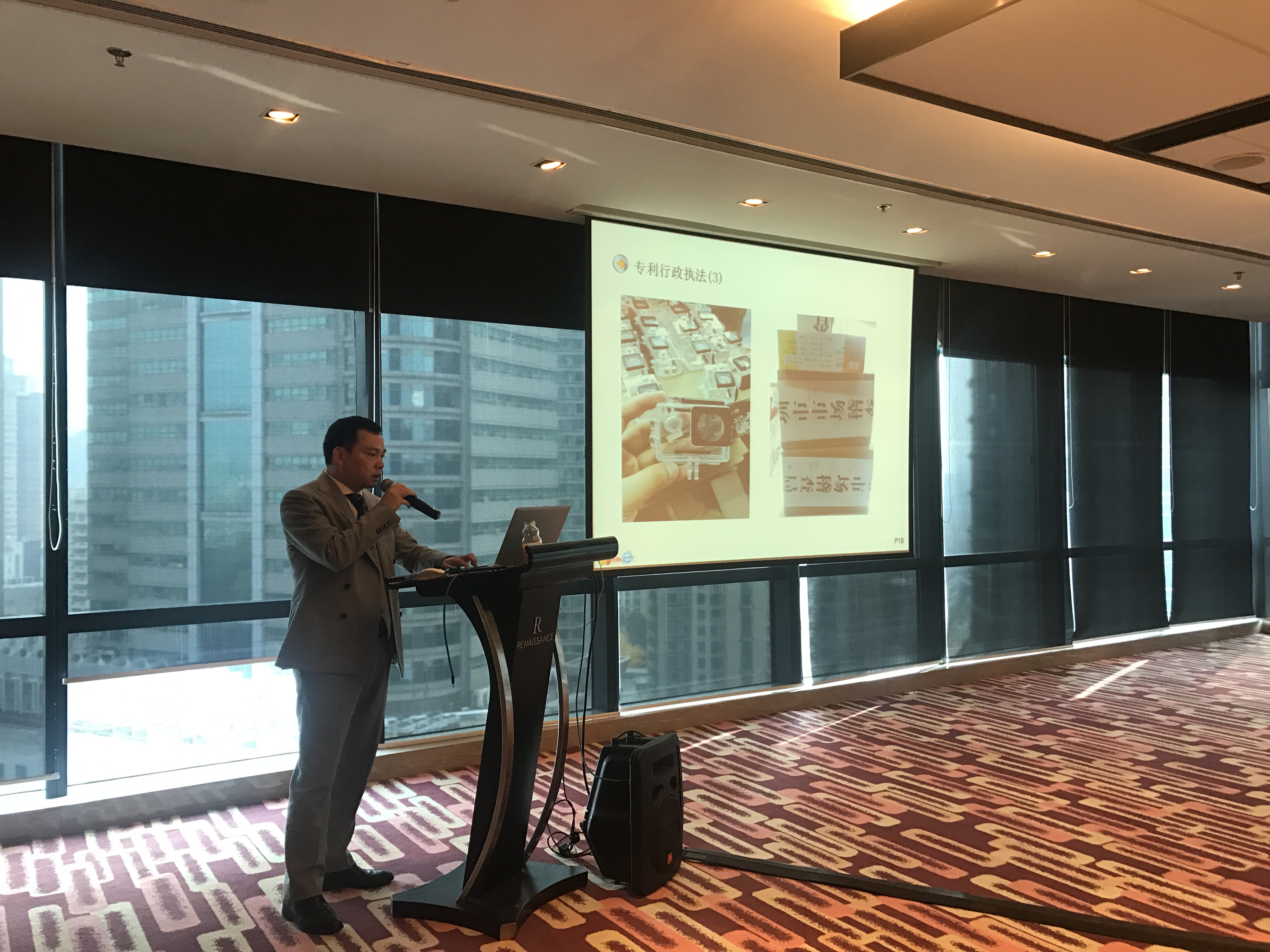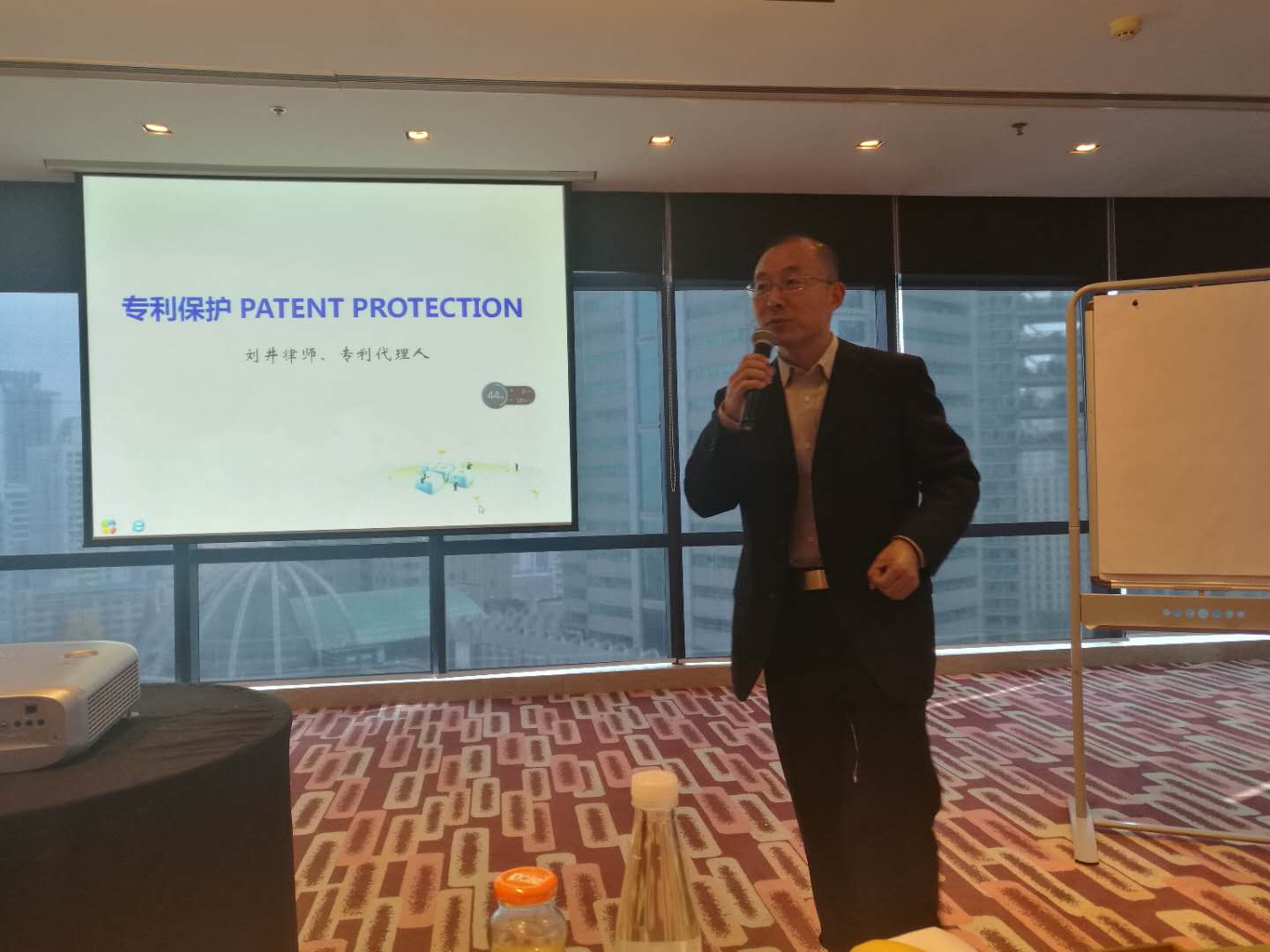 PIC Vice Chairman Deng Jun presided over the luncheon. He said that the draft of the fourth revision of the Patent Law is to further expand the power of patent administrative enforcement authorities. QBPC members would attach more importance to the following questions including how to explore the feasible path of Patent administrative enforcement? How to effectively communicate with IPO/ MSA? How to successfully complete patent administrative enforcement procedures at practical level? How to make full use of patent administrative enforcement to get available evidences that could be further used during the patent litigation? In order to well answer those questions, PIC took the luncheon opportunity to invite Eric Liu, the experts with rich practical experience to give the lecture.
Q&A lasted for about 40 minutes and QBPC members enthusiastically raised a lot of questions: Why it's best to conduct notarization first? For those targets which were difficult to obtain evidences through notarization, how to effectively conduct on-site surveillance and inspection? How to carry out investigation and evidence collection for the factories suspected of infringing on technological process? How to effectively communicate with patent administrative enforcement agencies? How to conduct the oral examination? When facing administrative lawsuits triggered by patent administrative enforcement activities, how to assist IPO / MSA to properly handle with it? How to use evidences grasped by Patent administrative enforcement for patent infringement civil proceedings? Dozens of QBPC members initiated questions one by one, and got detailed answers from lawyer Liu.
QBPC Auto Industry Working Group( IWG), Food IWG and other 12 IWGs , Best Practice/Enforcement Committee, Customs Committee and other 3 Committees made presentation on 2017 working report. At the end of the first day meeting, QBPC six Committees made respectively brief introduction on 2018 working plan.
Day Two
Dec. 5 was the second day of the GM Meeting. Nearly two hundred people including QBPC members and representatives from Ministry of Commerce (MOFCOM), Economic Crime Investigation Department of Shanghai Municipal Public Security Bureau, Shanghai Municipal Commission of Commerce, Shanghai People's Procuratorate, Shanghai No.3 Intermediate People's Court, Shanghai Customs, Shanghai Administration for Industry & Commerce, Shanghai Municipal Bureau of Quality and Technical Supervision, Shanghai Academy of Social Sciences, East China University of Political Science and Law, Shanghai University, Shanghai Customs College, JD.com, Alibaba Group, Foreign Commercial Service of the U.S. Consulate General in Shanghai, China-Britain Business Council, The European Union Chamber of Commerce in ChinaConfederation of Indian Industry, etc. participated in this meeting.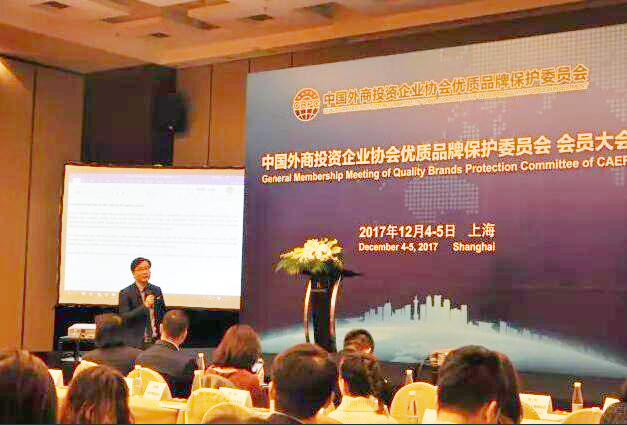 In the first place, Best Practice/Enforcement Committee, Customs Committee, Government Affairs and Public Policy Committee, Legal Committee, Membership Service Committee and Patent & Innovation Committee introduced in detail the 2017 work report and 2018 work plan. Committees increasingly worked collectively to report to and interact with members. Good Team Work!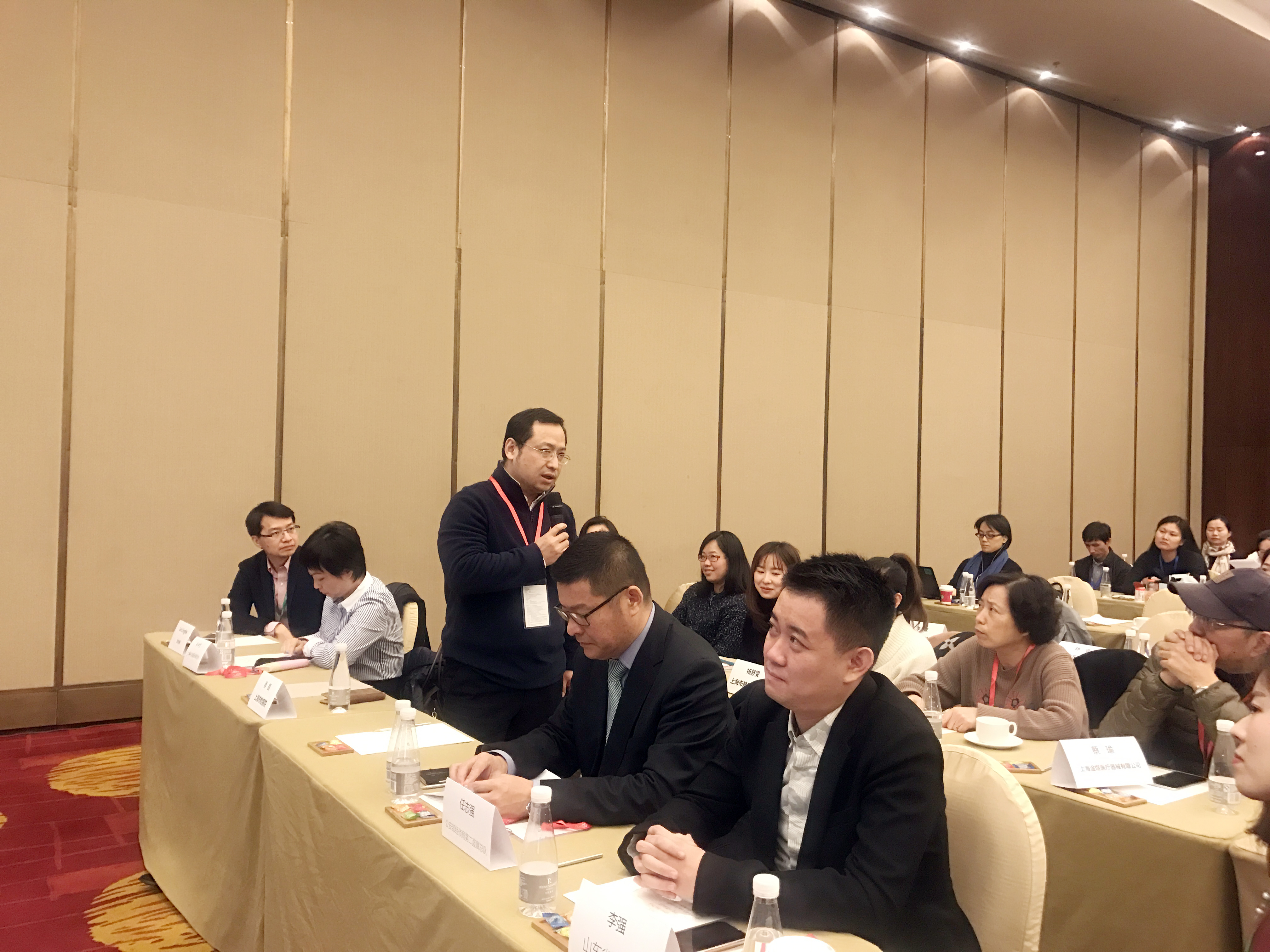 Xiao Kai, Director of Financial Prosecution Division of Shanghai People's Procuratorate, pointed out in his short speech that the procuratorial organs in Shanghai cooperated closely with QBPC, analyzed and resolved legal issues and escorted for the IP. Different opinions as different procuratorates and procurators might hold concerning a specific case, procurators were obligated to fight against infringements and protect IP. Procuratorial organs in Shanghai initially issued Chinese and English Notification on IP Rights and Obligations. And Jing'an District was a pioneer in holding symposiums with enterprises and serving building economy. Favorable results were won, which should also be attributed to QBPC's support and cooperation. Later, the procuratorial organs would build a prosecution brand concerning people's livelihood, supervise administrative enforcement, resolve public interest litigation issues found in various industries and enter into closer cooperation with enterprises.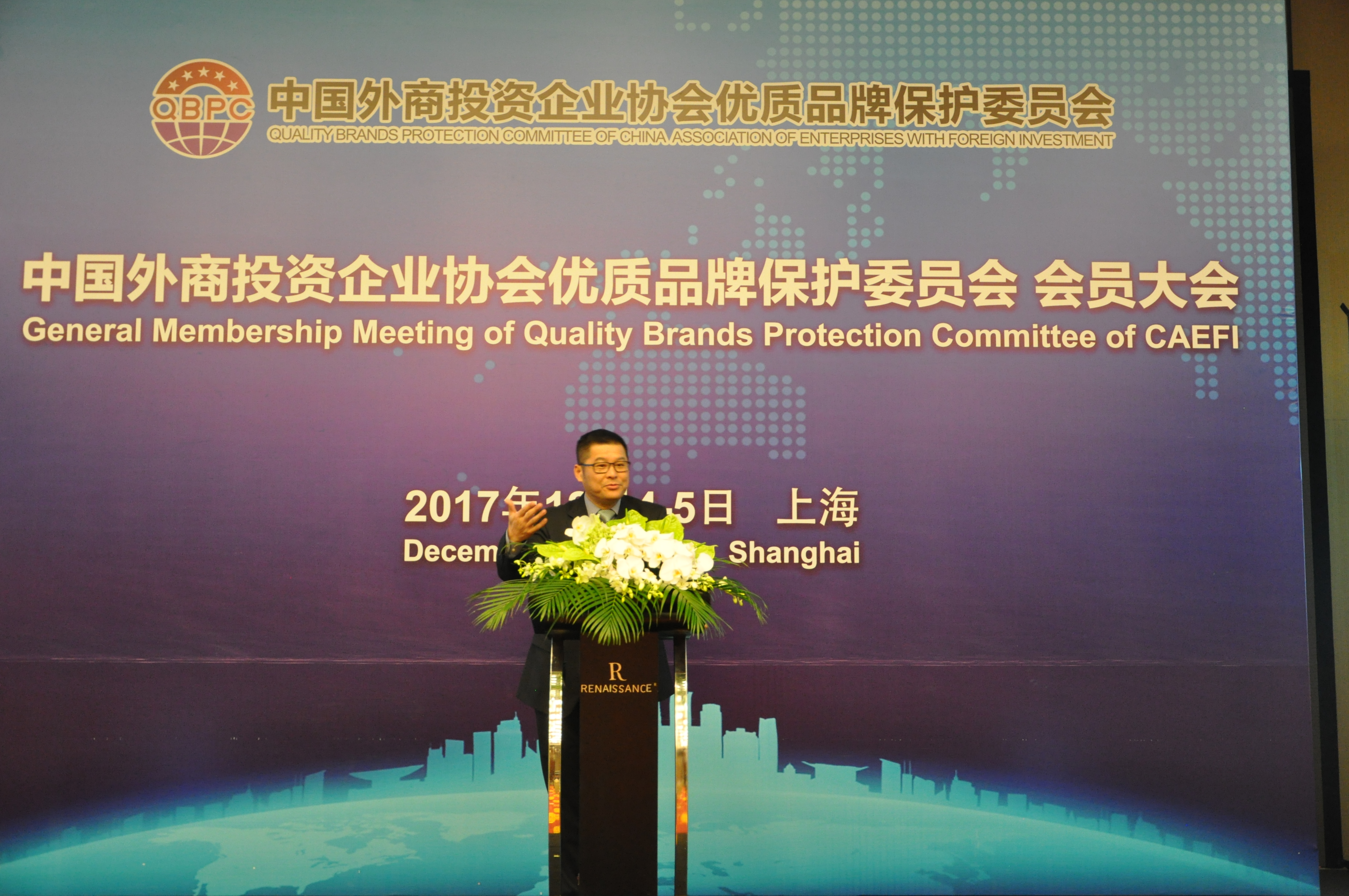 Mr. Ren, member

of the Party Committee and Director of Political Office of the Economic Crime Investigation Department of Shanghai Municipal Public Security Bureau (ECID), boasts rich theoretical and practical experience, he pointe out that in 2017, more than 800 infringement cases were cracked down and over 1,000 suspects were arrested by the ECID in Shanghai. The success was rooted in the support from all parties. Mr. Ren recognized the Memorandum of Understanding signed between QBPC and the ECID, under which, the two parties arranged meetings regularly, held information briefing, contacted with each other and gave full play to an effective communication channel. The seamless engagement and close cooperation facilitated the case investigation and laid a foundation for effective fighting against infringement.
The fox out-foxed. In the context of "Internet +", there's still a long way to fight against infringement and counterfeits. Mr. Ren hoped that the QBPC could adopt a way kind of "crowd funding" to collect "big data" resources, shared investigation & survey and anti-counterfeiting experience and results with right holders, and established a mode featuring clue discovering and quick transferring performed by public security organs and enterprises.
Mr. Ren stressed that, focusing on the priority of "Belt and Road" construction, the right holders should pay more attention to IP protection and seek a more secure way into overseas market. After his speech, QBPC members seized every opportunity to put questions to the experienced Mr. Ren, who also answered them one by one with great patience.
Ms. Xiang Xin, Special Commissioner in Shanghai of Ministry of Commerce. She's participant and witness of IP development in China. Xiang Xin pointed out in her speech that leaders of the central government and the State Council always paid high attention to the IP protection work. Wu Yi, the then Vice Premier of the State Council had established the National IP Protection Work Group Office (IP Office) to coordinate with various departments on the IP protection and implement the deployments and decisions of the central government. As an extension of the IP Office under MOFCOM, the Office of the National Leading Group on the Fight Against IPR Infringement and Counterfeiting held working sessions on a quarterly basis to hear the report by each department and set a specific working theme. With a decade of tireless efforts, great progress in IP protection and business environment has been achieved.

Xiang Xin said that QBPC had been keeping a close cooperation relationship and interaction mechanism with MOFCOM and other central and local governments as well as enterprises since its establishment in 2000. By participating in the national legislative reform, conducting a variety of trainings and driving the international IP exchange, QBPC had made positive contributions to IP protection work and gained widely reorganization.
Xiang Xin specially commended Shanghai as a model of IP application and protection: Shanghai is vigorously promoting the construction of a global scientific and technological innovation center. Meanwhile, Shanghai had formulated corresponding supportive policies to further optimize IP environment, promote the IP implementation, strengthen IP protection and improve IP service. What's more, it also took the lead in establishing a business credit rewards and punishments linkage mechanism, issuing the first market credit rewards and punishments list and guiding the third-party institutions to conduct the comprehensive business credit assessment.
Xiang Xin finally emphasized that, IP protection should depend on law, government administration and above all, the society. The QBPC and participants were expected to continuously give full play to their advantages and deepen multi-cooperation in terms of IP protection, so as to make more and greater contributions to the construction of IP protection system.
Liu Gang, Vice C

aptain and Li Qiang, Office Director, of the Food , Drug and Environment Crime Investigation Division of the Public Security Department of Shandong Province (referred as FEDCID) attended the meeting. Liu Gang pointed out in his speech that the Party Committee and Government of Shangdong Province paid high attention to food, drug and environment safety. On Aug. 31, 2012, the Food and Drug Investigation Department was formally established by the Public Security Department of Shandong Province. In Jan. 2013, it's renamed as the Food, Drug and Environment Crime Investigation Department by adding the function of fighting against environmental crimes, proving to be the first specialized organ fighting against food, drug and environmental crimes and the youngest police division. The Memorandum of Understanding signed and the Exchange & Training Workshop held recently marked a substantive and practical cooperation in terms of implementing food and drug IP criminal protection between FDECID and QBPC.
Liu Gang also introduced the working theory, progress and results of the FDECID. He pointed out that this Member Meeting witnessed the third interaction between the two parties, on the basis of which, the foundation for the future practical cooperation would be further enhanced, and the capability and qualification of Shandong public security organs in food and drug IP criminal protection would be improved to build a brand featuring zero tolerance of food and drug IP crimes.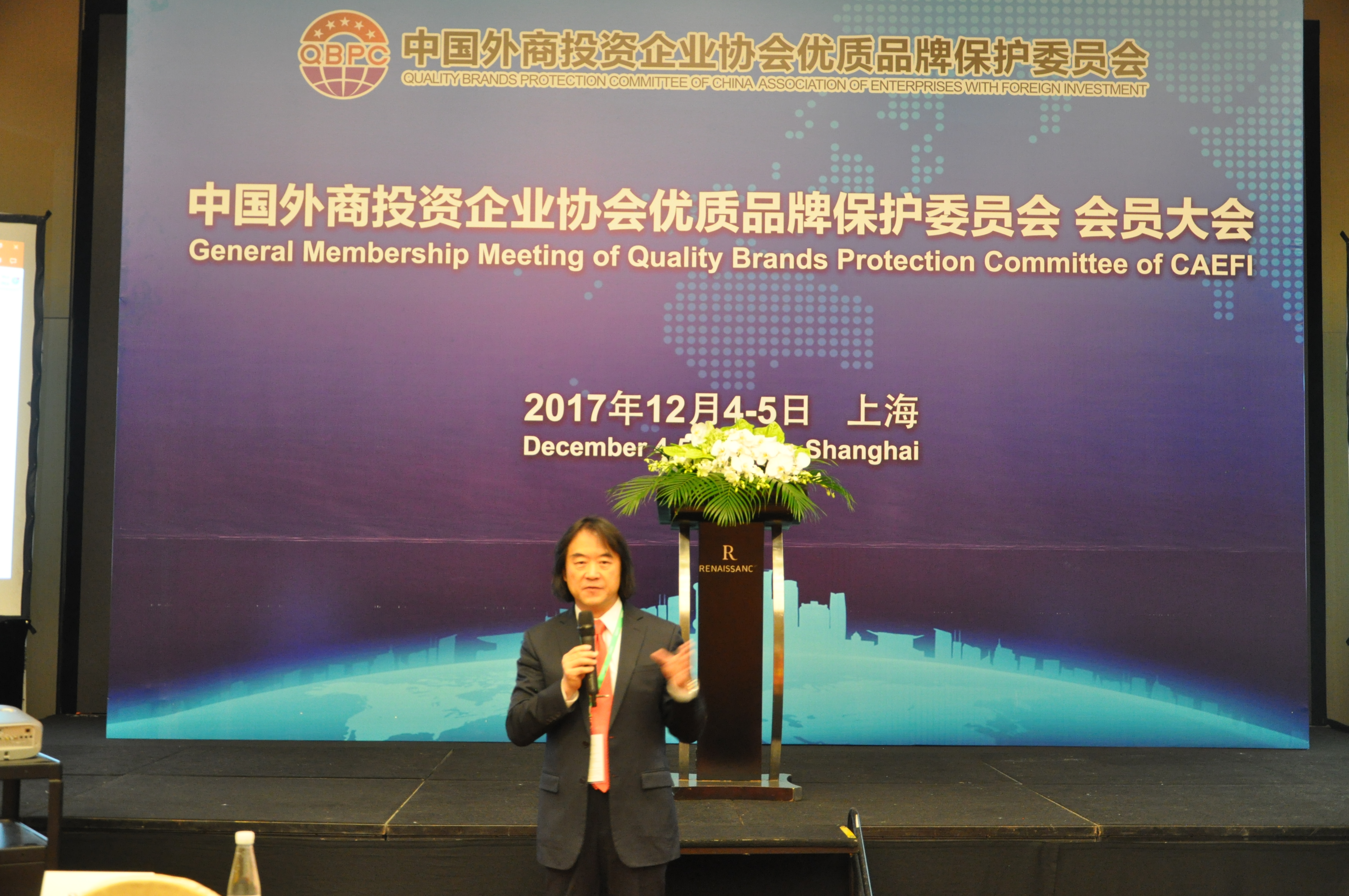 Jack Chang, Chair

man of QBPC and Michael Yu, Chairman of QBPC Legal Committee shared the thematic interpretations titled E-Commerce Law: Impact and QBPC Efforts. Based on specific data, Jack represented the rapid development of e-commerce and the internet infringement thus incurred, and demonstrat- ed the significance of the E-commerce Law. QBPC has been paying attention to the E-commerce Law, and giving its advice by conducting project study with Peking University Law School, hosting semi- nars participated by representatives from the Office of the National Leading Group on the Fight Against IPR Infringement and Counterfeiting (NLGO), The Ministry of Public Security, General Administration of Customs, etc., publishing articles in professional journals of State Administration for Industry & Commerce, visiting principals of Drafting Group of E-commerce Law, and submitting opinions and suggestions to the National People's Congress.
Jack interpreted several controversial issues concerning IP protection in the Draft of E-commerce Law, such as the effect of denial of infringement statement submitted by an operator on the platform, civil liability of the e-commerce platform, and specially the related articles like Article 53 and Article 54 (2). QBPC has been paying attention to the E-commerce Law since 2015, and would contribute on-going contributions to the improvement of this law.
Yang Chao, Junior Captain of the Investigation Division of Shanghai Administration for Industry & Commerce shared the key amendments to the new Anti-Unfair Competition Law on the basis of a decade of law-enforcement practice. He boiled the amendments to the new Anti-Unfair Competition Law down to three points: divestiture, enhancement and improvement. The confusion act, commercial bribe, trade secret, misleading propaganda, etc. mentioned in his speech also drew attention of QBPC members. Yang Chao referred to several significant changes of the new Anti-Unfair Competition Law: firstly, the definition of unfair competition behavior was adjusted. The new law expanded the victims of unfair competitions to consumers' legal interest and the "profitability" was knocked out; secondly, regulations on unfair competitions brought by internet technologies were enhanced. The new law laid stress on maintaining market competition order while protecting Internet innovation; thirdly, illegality cost was increased significantly. The existing Anti-Unfair Competition Law was enacted in 1993, whose administrative penalty standards were stipulated according to the then market conditions. To restrain the unfair competitions, the new law specified corresponding legal liabilities for each unfair competition in the section of legal liability and significantly increased penalties, which was a good way to reinforce the authority of the law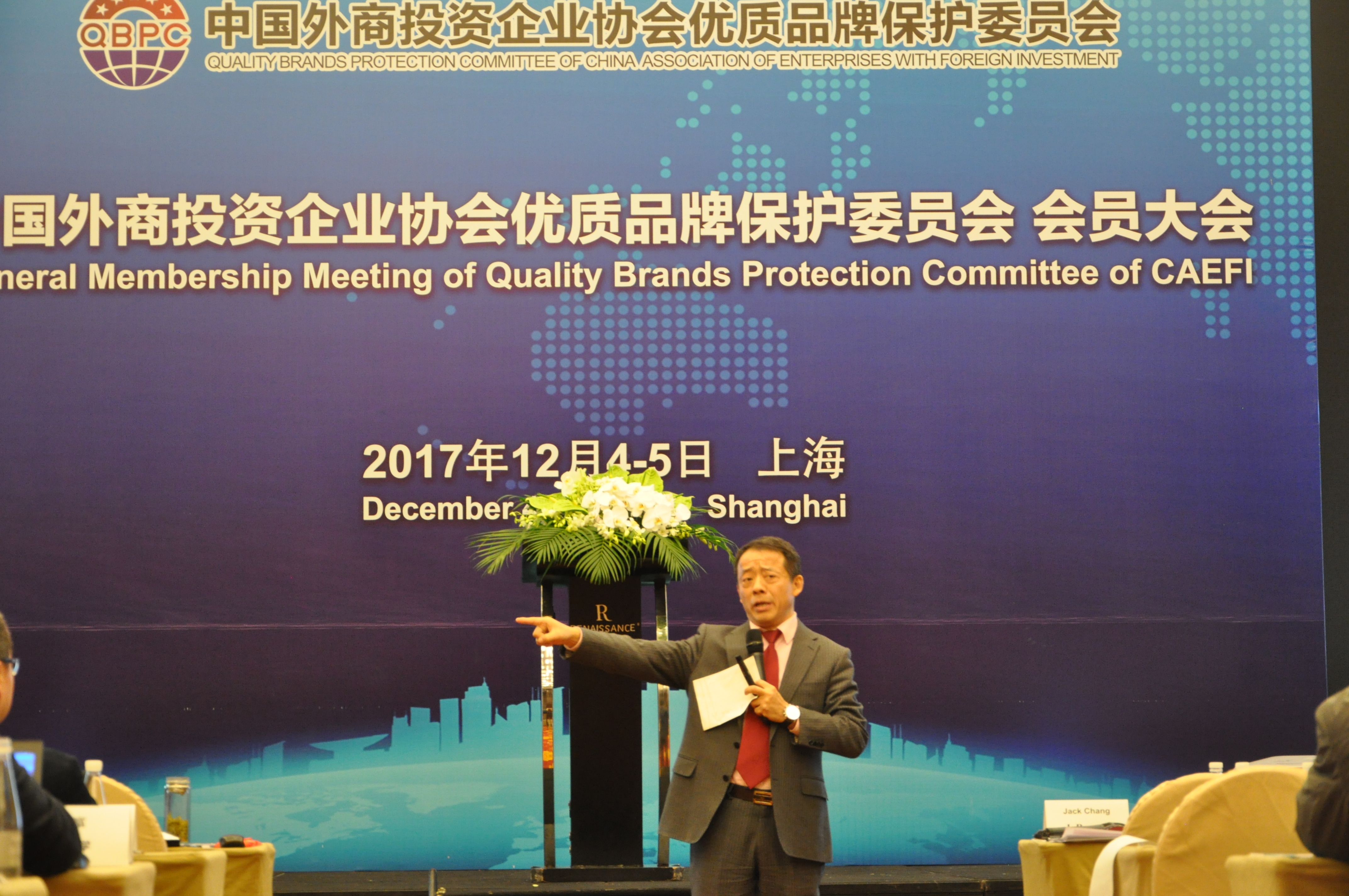 Huang Wushuang, Professor of East China University of Political Science and Law shared his feelings and experiences with Interpretation of the New Anti-Unfair Competition Law. Huang Wushuang took the significant change of the purpose of the law and changes of judgment standards of unfair competitions as indexes, and a mass of cases as the basis to mobilize and activate the audiences. When interpreting the categorization of unfair competitions, Huang Wushuang laid the emphasis on business practice and unfair means by combining with real cases, which impressed audiences a lot.

Sun Jungong, V

ice President of Alibaba Group, came a long way here. He in the first place extended his gratitude to the brands served or represented by QBPC members for their long-term support for Alibaba e-commerce. He said that participants here had made great efforts to the e-commerce exploration and improvement of e-commerce regulation and enforcement in China. As an e-commerce platform, Alibaba extended heartfelt thanks to all here.
With regard to IP protection and anti-counterfeit, Sun Jungong, on behalf of Alibaba Group, declared that: firstly, stoutly uprooted counterfeits; secondly, resolutely swept away black sheep; and thirdly, governed synergistically and socially without jobbery. Sun Jungong informed that Alibaba would announce the establishment of IP Research Institute by the end of 2017, which would welcome and attract more jurists, scientists and merchants both at home and abroad. The participants applauded Sun jungong's speech and expected more in-depth cooperation between right holders and the platform.
The last guest addressed the meetin

g was Ms. Lin Zhuo, S

enior Legal Director of Legal Department of JD.com, and also a friend of QBPC for 13 years. Lin Zhuo pointed out that JD.com hasstarted the online IP complaint since 2014, and would cause some changes in 2018: firstly, a green channel would be opened, which would be available to key brands, i.e., relevant products would be removed in the first place and then be handled based on evidence presented; secondly, JD.com had recently established the Brand Protection Department focusing on fighting against counterfeiting; and thirdly, JD.com would positively share data and cooperate with any brands in terms of any civil action. Lin Zhuo stressed that, JD.com by no means allowed corruption and counterfeits. As for IP protection, there was still a long way to go and JD.com would cooperate with various parties.
Highlights in Shanghai is absolutely not a brag! The meeting has ended, but the guests' professional share and interaction with audiences never end. QBPC hosts three QBPC General Membership Meetings every year. We expect more members and more guests with more exciting speeches! See you in the next QBPC General Membership Meeting!