On November 3, the Patent and Innovation Committee (PIC) successfully held an off-line luncheon at Sheraton Grand Beijing Dongcheng Hotel, with the theme of patent litigation procedure strategy. The guests attending the conference included representatives from Nike, Qualcomm, Perfect, Danone, etc. PIC Chairman Alvin Deng presided over the conference.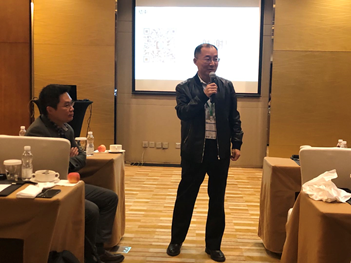 Patent and Innovation Committee Chair Alvin Deng
Junlin Pan, a senior consultant from Lantai Partners, gave a speech and shared the strategies to deal with patent infringement. Junlin Pan introduces how to deal with the three stages of patent infringement: jurisdiction, invalidation and infringement.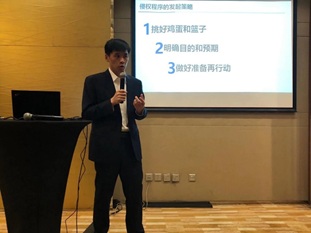 Lantai Partner senior consultant Junlin Pan
Jurisdiction is the beginning of all procedures. Jurisdiction is important because it is an important stage in formulating strategies. For jurisdiction, Pan said, it is becoming more and more difficult for the plaintiff to establish jurisdiction, but it is becoming more and more difficult for the defendant to raise a reasonable objection to jurisdiction and win the case. For the plaintiff, the choice of which court to prosecute, to consider the court's handling capacity, the judge's attitude to the relevant cases, which side will tend to when making a decision and so on. Jurisdiction stage is not only a procedural strategy, but also an important consideration in the future tort stage.
Nullification and tort action complement each other, nullification is the decisive factor of tort procedure. If nullification can not be determined, the initiation and determination of tort procedure will be very passive and will delay a very long time. Pan also shared the relevant cases.
At the stage of determining the infringement, Pan described the patent as "egg" while the competent court was "basket". In this stage, it is necessary to select eggs and baskets well. He gave an example of a company suing three different companies for a standard patent in three different courts, but it should be noted that conflicts may arise between different courts, which is not conducive to patent protection. This requires the obligee in the early stage of the case to do a good job in considering and measuring, clear litigation purposes and expectations, which plays a vital role in the follow-up of the case. Pan noted that Standards-Essential Patents (SEP) and FRAND principle judgments have a significant impact on the direction and outcome of the case.
Pan stressed that attention should be paid to advance in the change, always pay attention to the trend of the case and pay attention to the demands of the other side timely adjustment strategy. In addition, the first trial and the second trial can not be separated, need to be treated as a whole, in the trial stage, the cooperation between lawyers and experts, witnesses is also of great importance.
In the Q&A session, Simon Xia from Otis, Amy Cao from Novozymes, Yan Li from Caterpillar, Leo Li from FMC, etc. put forward their views and thoughts on the issue of jurisdiction objection. Everyone communicated and shared with each other, the luncheon came to a successful conclusion