On July 29, Quality Brands Protection Committee of China Association of Enterprises with Foreign Investment (QBPC) Patent and Innovation Committee (PIC) conducted the first roundtable exchange meeting on the Technical IP Management for In-House IP professionals in Shanghai. The topic was Risk Management and Compliance for Technical Secret Disclosure. QBPC Chair Michael Ding, Vice Chair Qu Xiaoyang, PIC Chair Alvin Deng, Vice Chair Frank Liu, Simon Xia and nearly 50 QBPC members attended the event through online and offline.
QBPC Chair Michael Ding
In his opening speech, Michael introduced the focus and value of QBPC in technology intellectual property. He looked forward to more opportunities for exchanges on issues such as patents and technical secrets. Alvin thanked the members for their participation in the exchange, introduced the round table as a new mode of exchanges, and welcomed their suggestions for future activities.
The meeting included three topics, namely technical secret disclosure by close contacts of enterprises, prevention and remedial measures. Simon presided over the meeting.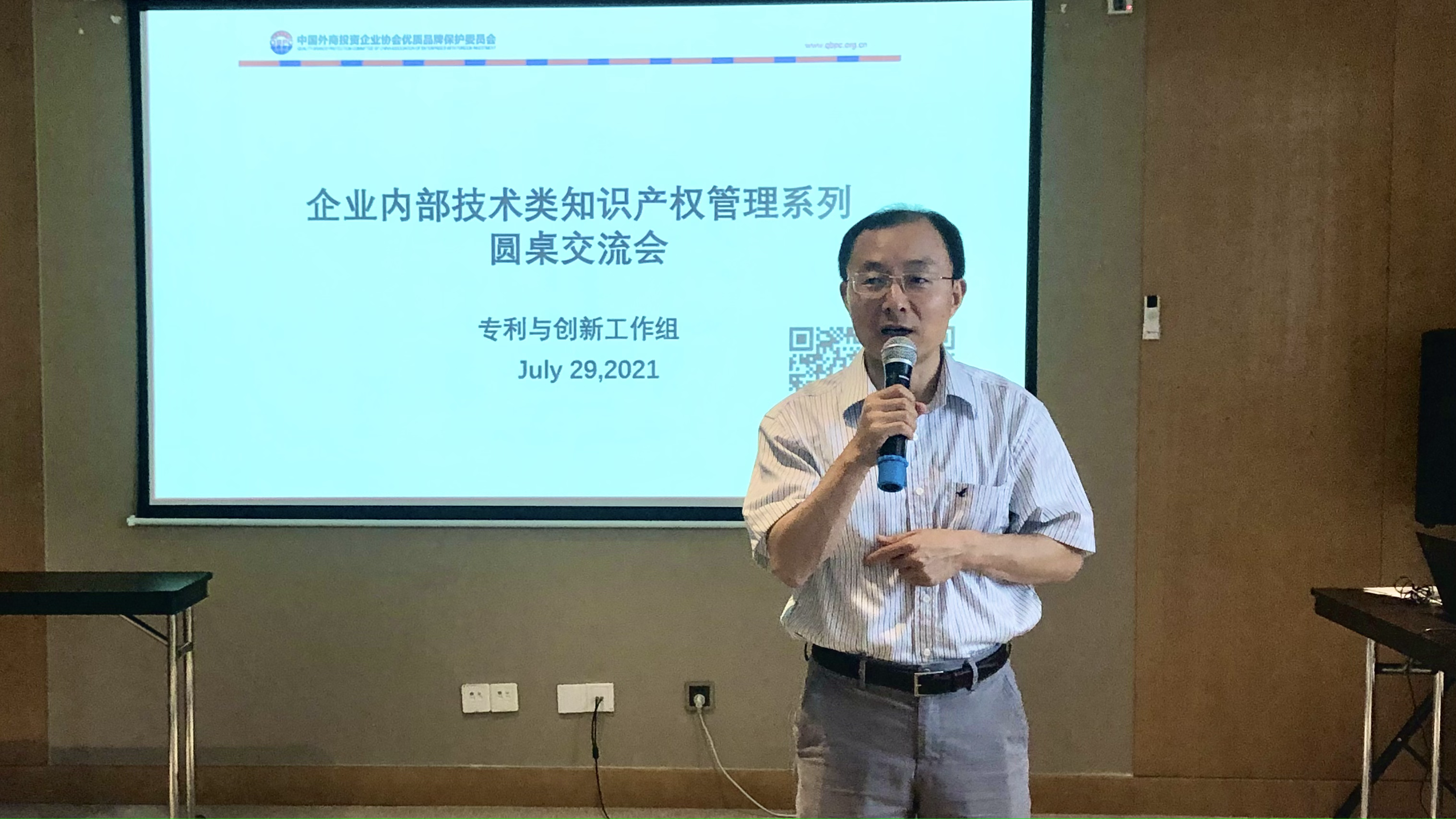 PIC Chair Alvin Deng
On the first topic, the speakers cited a large number of cases to analyze the scenarios of technical secrets disclosure by employees and former employees, suppliers and service providers, competitors, shareholders and customers in order to help members understand the key points. The speakers also reminded enterprises to enhance employees' awareness of confidentiality to prevent employees, especially former employees, from stealing enterprise secrets in a planned, systematic and organized way. Meanwhile, they should pay attention to strengthening confidentiality measures for drawings provided to suppliers or service providers. While monitoring the patents of competitors, it was also important to monitor the patents of suppliers or service providers.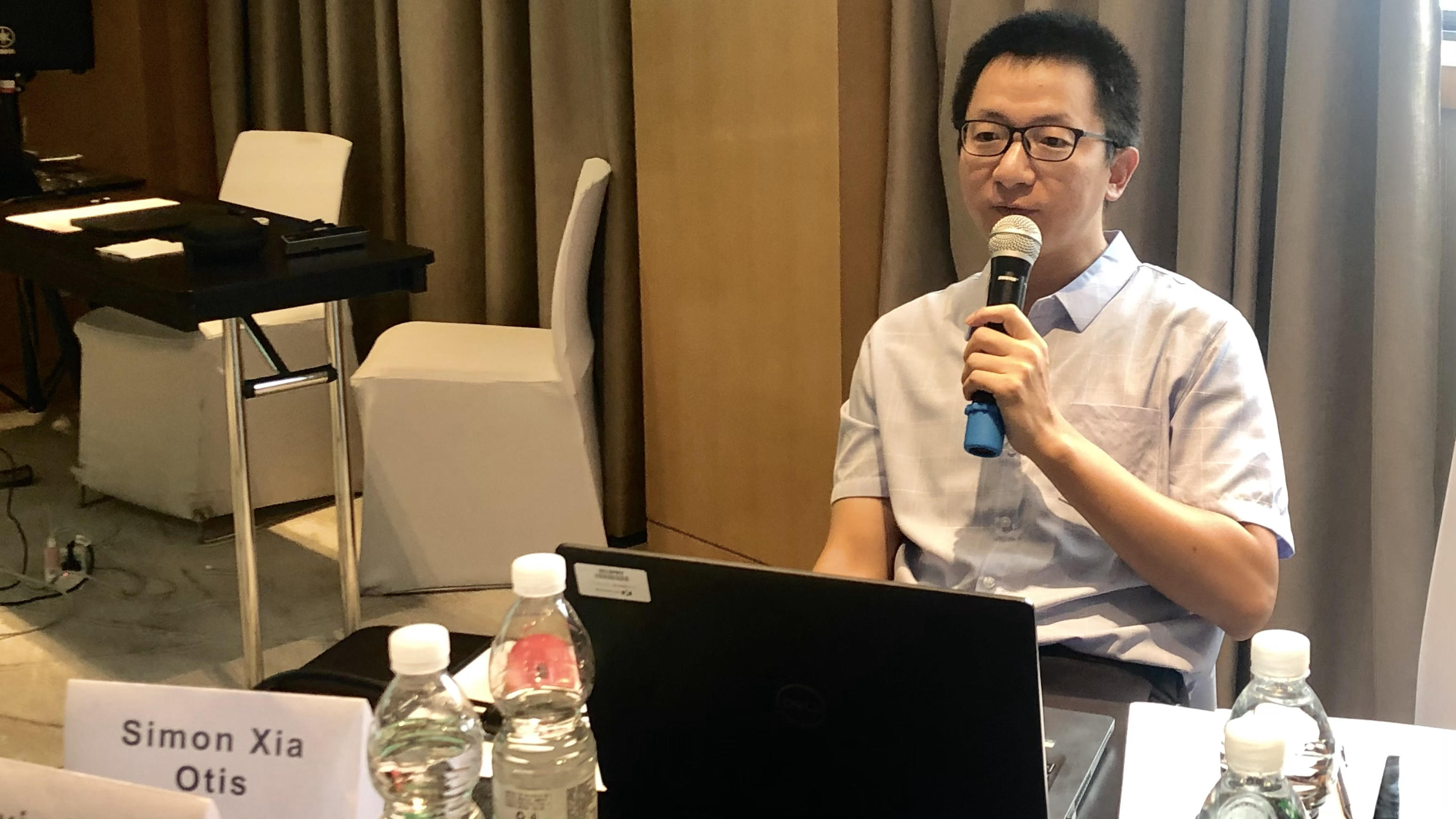 PIC Vice Chair Simon Xia
On the second topic of prevention, the speaker discussed contract management, internal and external personnel management, technical document management and management of key departments and major projects. In terms of contract management, it was effective to require specific personnel to sign specific confidentiality agreement and non-competition agreement, strengthen internal training and standardize operation procedures. When it came to internal and external personnel management, entry and exit management, employee and external third-party access restriction, physical site restriction and hardware systems are keys. In addition to personnel management, the management of technical documents was also critical to the protection of trade secrets. In terms of technical document management, document identification, classification of confidentiality level, system-controlled replication, access trace retention, file transmission control and data leakage protection (DLP) system were all important means to prevent the leakage of technical secrets. Since R&D department and procurement department were the core departments, an enterprise should consider strengthening management measures over them and specific core R&D,or M&A projects. At the same time, when formulating relevant policies, besides the IP and legal departments, the enterprise should consider if it was also convenient for other core departments to cooperate in order to achieve win-win results. The main purpose of the management in the above four aspects was to reduce risks and to protect the rights and interests of enterprises through legal means in case of leakage of technical secrets.
The last topic was remedy. Once the leakage of technical secrets occured, it would have irreversible effects. What the enterprise could do was to mininize the loss. C&D Letter was commonly used, but caution was required since the rivals might use unfair competition and other reasons to fight back. Negotiation as a remedial method was a usual practice, which sometimes could play a very good role. Other measures included financial punishment on employees, dismisal or removing suppliers who had disclosed technical secrets. Administrative complaint could leverage the power of law enforcement agencies, but it was also very difficult in practice. Furthermore, since the case involved very professional technical problems, it might need law enforcement officials with professional background to deal with. In case of civil or criminal proceedings, there should be a comprehensive evaluation of odds of winning budget and time in order to manage the internal expectation.
During the Q&A session, the participants discussed questions on evidence collection, exclusivity, anti-monopoly, Internet and big data, employee training and other issues. In the end, Zhu Song from legal department of Zuiko shared his experience on a case of trade secrets encountered by his company and how it was handled.