On October 28, Chemical Industry Working Group (IWG) of Quality Brands Protection Committee of China Association of Enterprises with Foreign Investment (QBPC) successfully held a workshop on Intellectual Property Protection. Chemical IWG Coordinator Jiayi Wu hosted the event.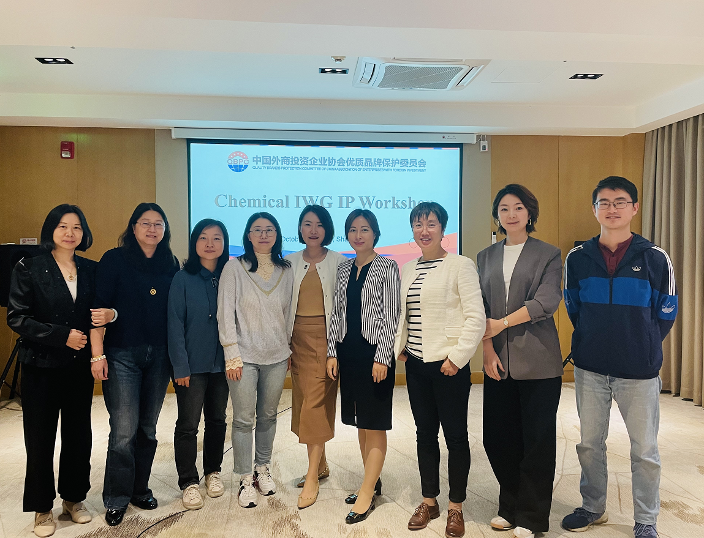 Wei Shao, Director of NTD IP ATTORNEYS, and Xiaodong Ren, Partner of Kangxin Intellectual Property Agency Ltd., were invited to share respectively with IWG members on the participation of persons of expertise in the legal practice of civil IP litigation, and forensic strategies and techniques for intellectual property infringement cases. 20 representatives of 12 IWG member companies including 3M, ABRO, Applied Materials, BASF, DSM, Dupont, Honeywell, Merck, Novozymes, Thermo-Fisher and WD-40 attended the meeting.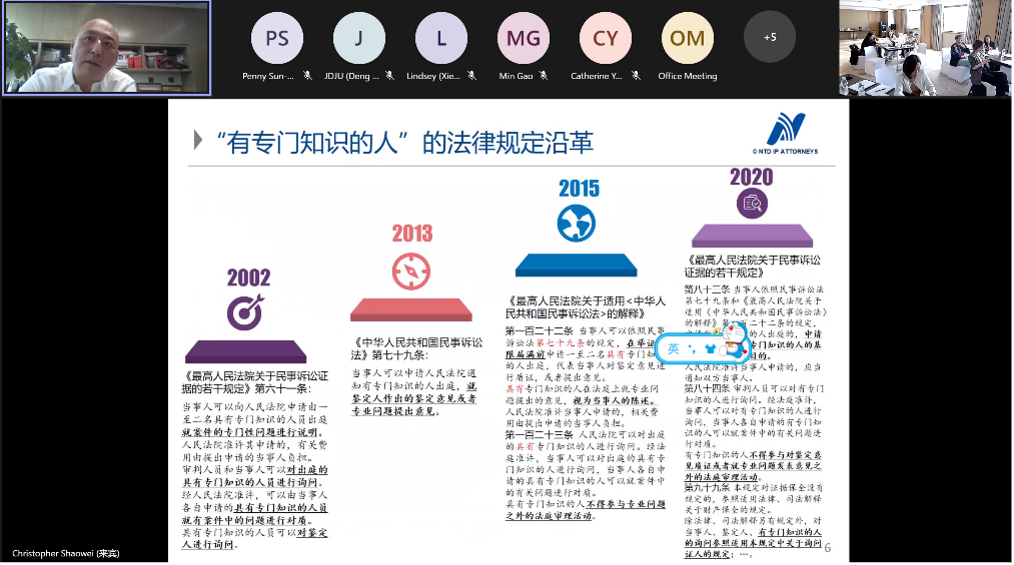 Shao analyzed the legal provisions and the key points in practice, starting from the history of the legal provisions of "persons of expertise ". He not only clarified that the opinions expressed by " persons of expertise " could be regarded as statements of the parties, but also explained the procedures, the tasks and rules in court through relevant cases.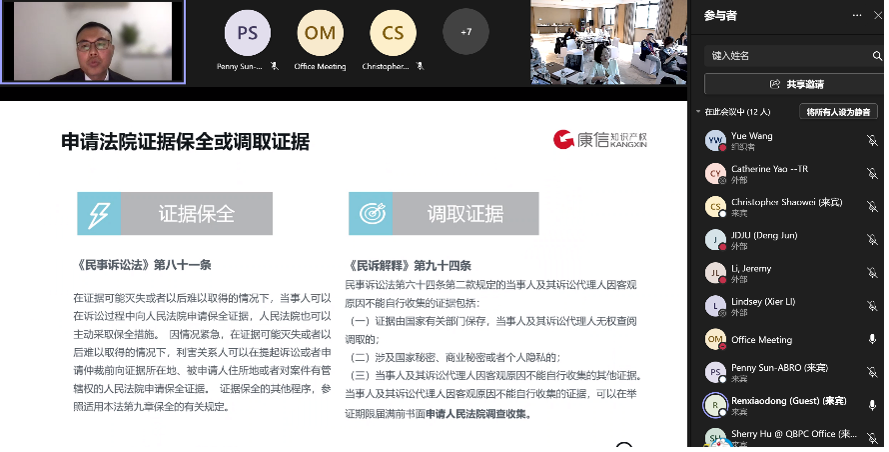 Ren shared the strategies and techniques of evidence collection for IPR infringement from five aspects, including types of evidence, evidence collection methods, evidence of infringement, evidence of damages and evidence collection strategies. Favorable jurisdiction, complete evidence chain, balance between compensation and enforcement, and the use of reasonable evidentiary methods were all crucial to IPR evidence collection.
All participants said that the meeting was very fruitful and looked forward to more experience sharing within the IWG.