The 2021 EU-China Forum on Criminal IP Enforcement, co-organized by Quality Brands Protection Committee of China Association of Enterprises with Foreign Investment (QBPC) and IP Key China, concluded successfully on December 2.
The two-day event was held at the Kempinski Hotel in Beijing with most participants joining online. Nearly 200 representatives from the EU Delegation to China, EU Intellectual Property Office (EUIPO), European Anti-fraud Office (OLAF), EU Chamber of Commerce in China (EUCCC), relevant embassies of foreign countries, Shanghai Food, Drug and Environment Crime Investigation Department of Public Security Bureau, Shandong Food, Drug and Environment Crime Investigation Department of Public Security Bureau and local detachments, Heilongjiang Food, Drug and Environment Crime Investigation Department of Public Security Bureau and local detachments, Liaoning Food and Drug Crime Investigation Department of Public Security Bureau, Guangzhou Food, Drug and Environment Crime Investigation Department of Public Security Bureau, Ningbo People's Procuratorate, QBPC member companies and relevant industry associations from home and abroad attended the forum. The EU Delegation to China, EUIPO and OLAF all gave their generous support to the forum.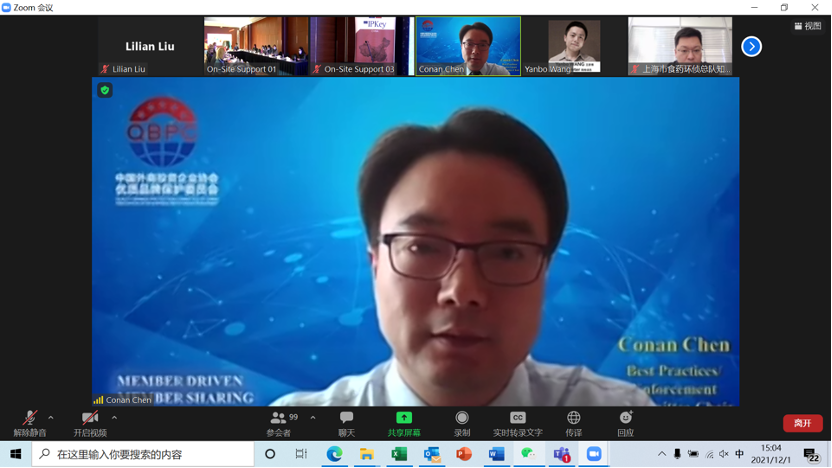 Conan Chen
Conan Chen, QBPC Best Practices/Enforcement Committee (BPEC) Chair, presided over a brief opening ceremony. Helene Juramy, Trade / Intellectual Property Officer of the EU Delegation to China, first delivered a speech on behalf of the EU side. She stated that China-EU intellectual property cooperation had a long history, and the forum was another important opportunity for multiple parties to strengthen cooperation in criminal IP protection.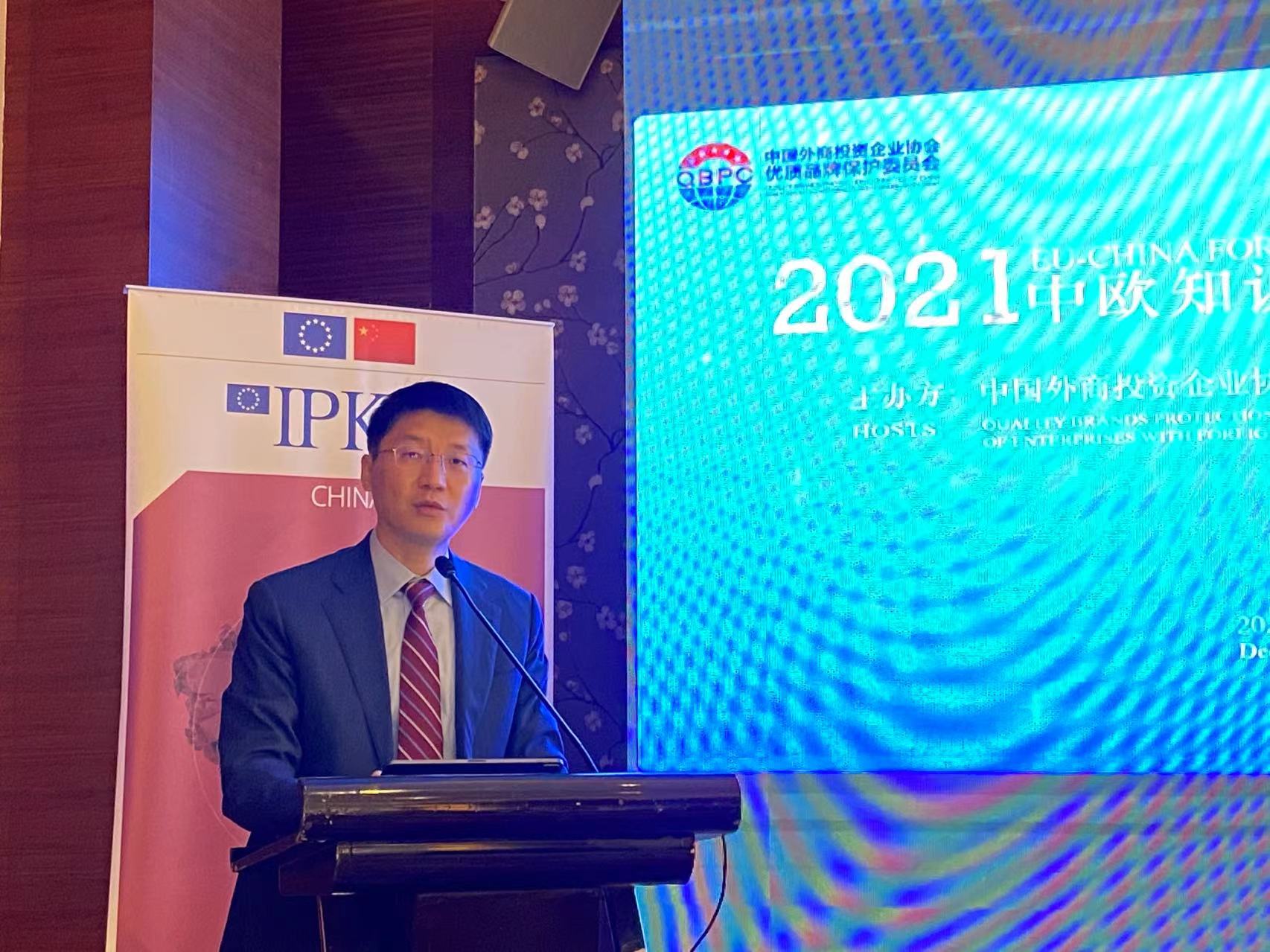 Michael Ding
Subsequently, QBPC Chair Michael Ding mentioned in his speech that since 2001, QBPC and IP Key China had been working closely and jointly committed to promoting the continuous improvement of China's IP business environment. He briefly introduced the work done by QBPC in advancing the criminal IP protection, including maintaining close communication with relevant central and local law-enforcement and judicial authorities, promoting best practices through activities such as the selection of the top ten cases and enhancing local empowerment. In Michael's opinion, China's IP protection had made remarkable strides in relevant law and regulation revision, administrative law enforcement as well as criminal and civil judicial practices. Meanwhile there was still room for further improvement. Various IP cases of different industries in different regions could be better managed in a more efficient, more predictable and more sustainable manner. It was expected that through the forum, law enforcement officials, experts and IP right holders could exchange ideas and discuss best practices and newly emerging criminal protection issues for follow-up and implementation.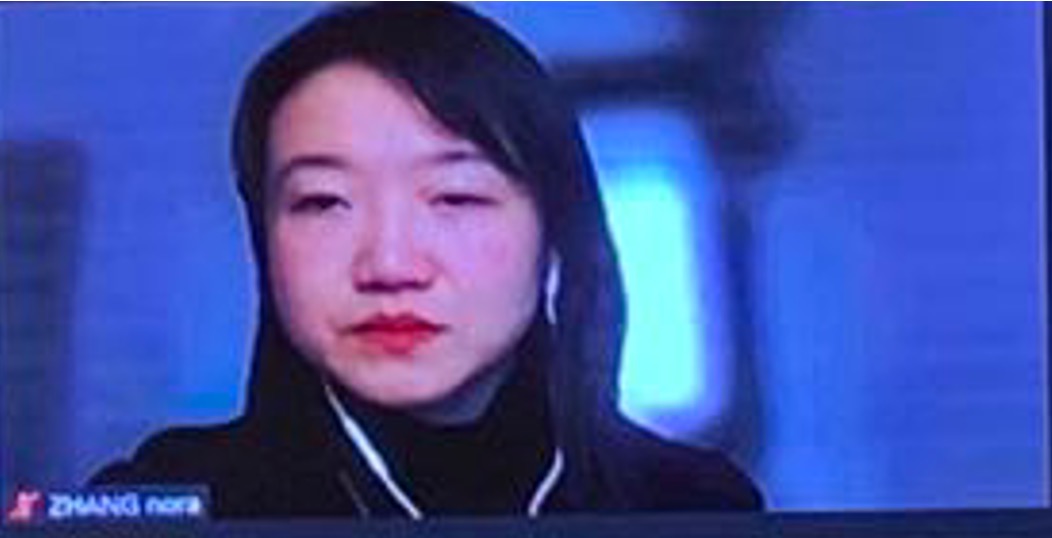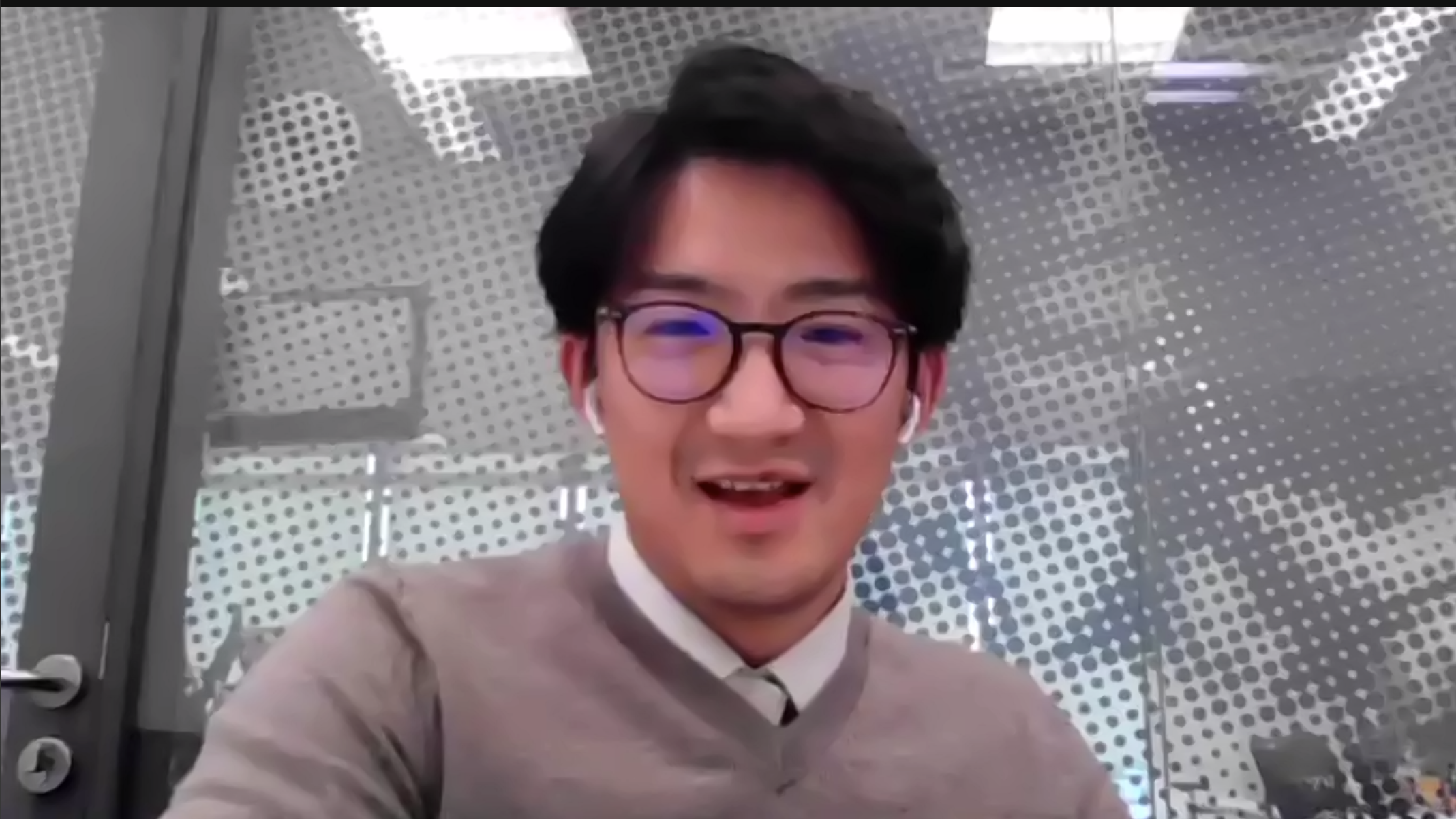 Nora Zhang Zhang Hongkai
The forum was divided into four panels, namely International Collaboration and Exchange on the Criminal Enforcement of IP, New Trends and Challenges on the Criminal Enforcement of IP, Joint Governance and Collaboration among Stakeholders on Criminal IP Enforcement, and Economic Elements on the Criminal Enforcement of IP. Nora Zhang and Zhang Hongkai, Vice Chairs of BPEC, and Andrea Cabelle, Activity Coordinator of IP Key China, chaired the sessions respectively. Twenty guest speakers included officials from anti-counterfeiting agencies in EU countries, experienced front-line law enforcement officers from relevant provinces and municipalities in China and representatives of right holders, associations and law firms. Their wonderful speeches and relevant discussions were illustrated with numerous cases, benefiting participants a lot. Details of the panel discussions will be compiled in subsequent reports.
Qu Xiaoyang
Qu Xiaoyang, Vice Chair of QBPC, and Benoit Misonne, IP Attaché to the Delegation of the European Union to China assigned by EUIPO, made concluding remarks for the forum. Qu Xiaoyang expressed his gratitude to all the participants. He noted that QBPC provided three communication bridges for more than 200 foreign enterprises operating in China: the bridge between the government and enterprises, the bridge between foreign enterprises for experience sharing, and the bridge for international exchanges. The forum was another good practice of international exchanges. Hopefully both parties could strengthen their cooperation and contribute to the further improvement of China's IP environment. In his concluding speech, Benoit Misonne thanked QBPC, speakers and IP right holders for their participation and wonderful sharing. He also expressed his special thanks to representatives of local food, drug and environment crime investigation departments for their active participation and exchanges online, and looked forward to closer cooperation in the future.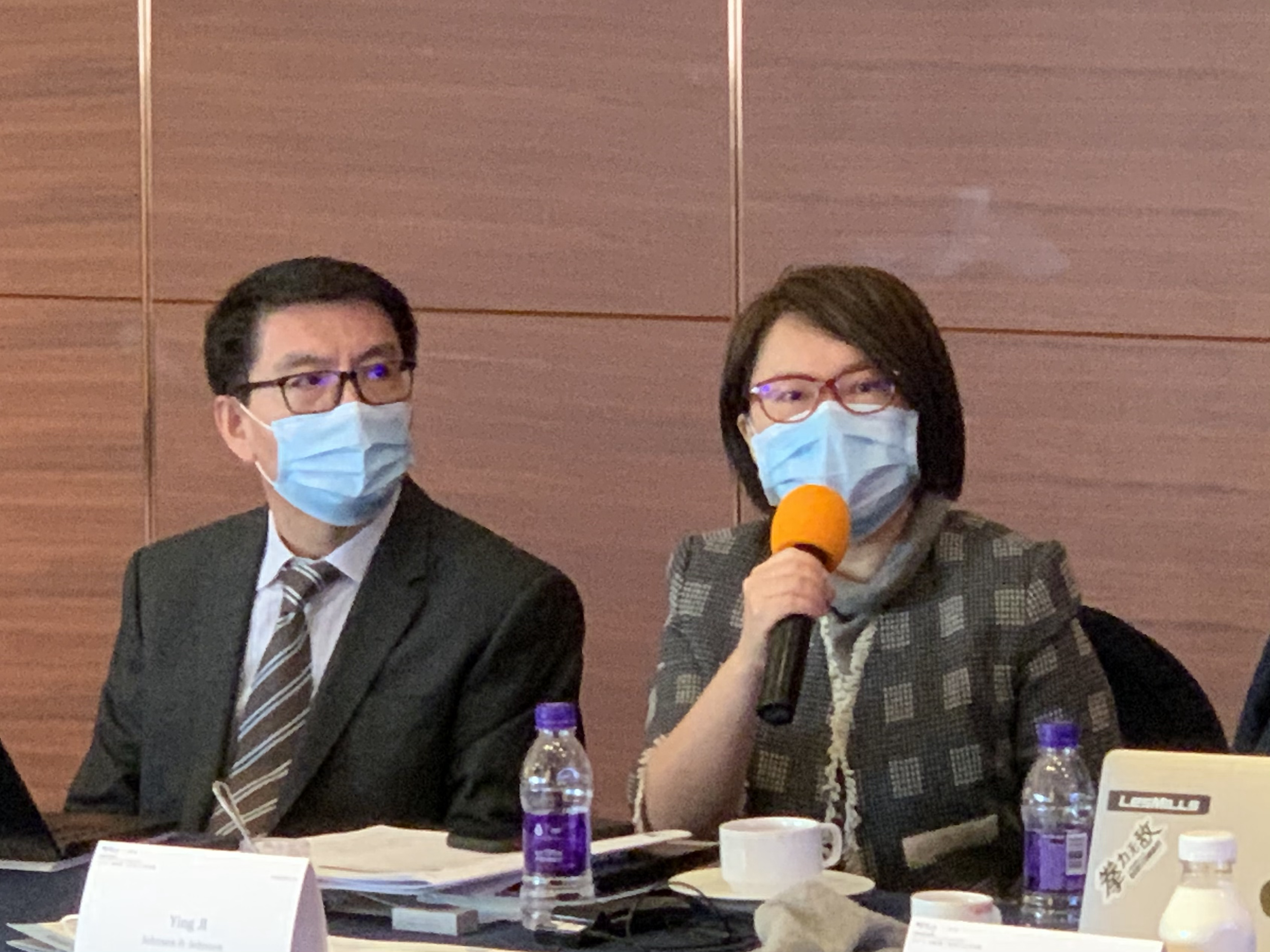 QBPC Members Participated in Q&A Sessions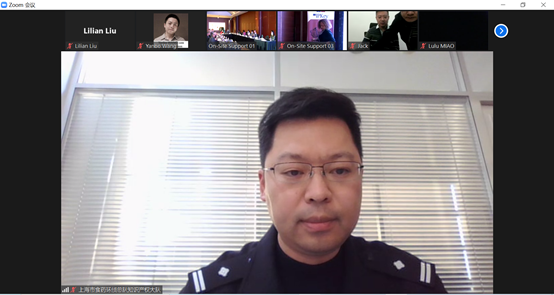 Panel Speaker-Yu Jiasheng
Shanghai Food, Drug and Environment Crime Investigation Department of Public Security Bureau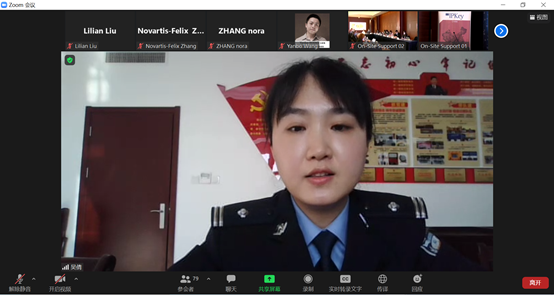 Panel Speaker-Wu Qian
Shandong Food, Drug and Environment Crime Investigation Department of Public Security Bureau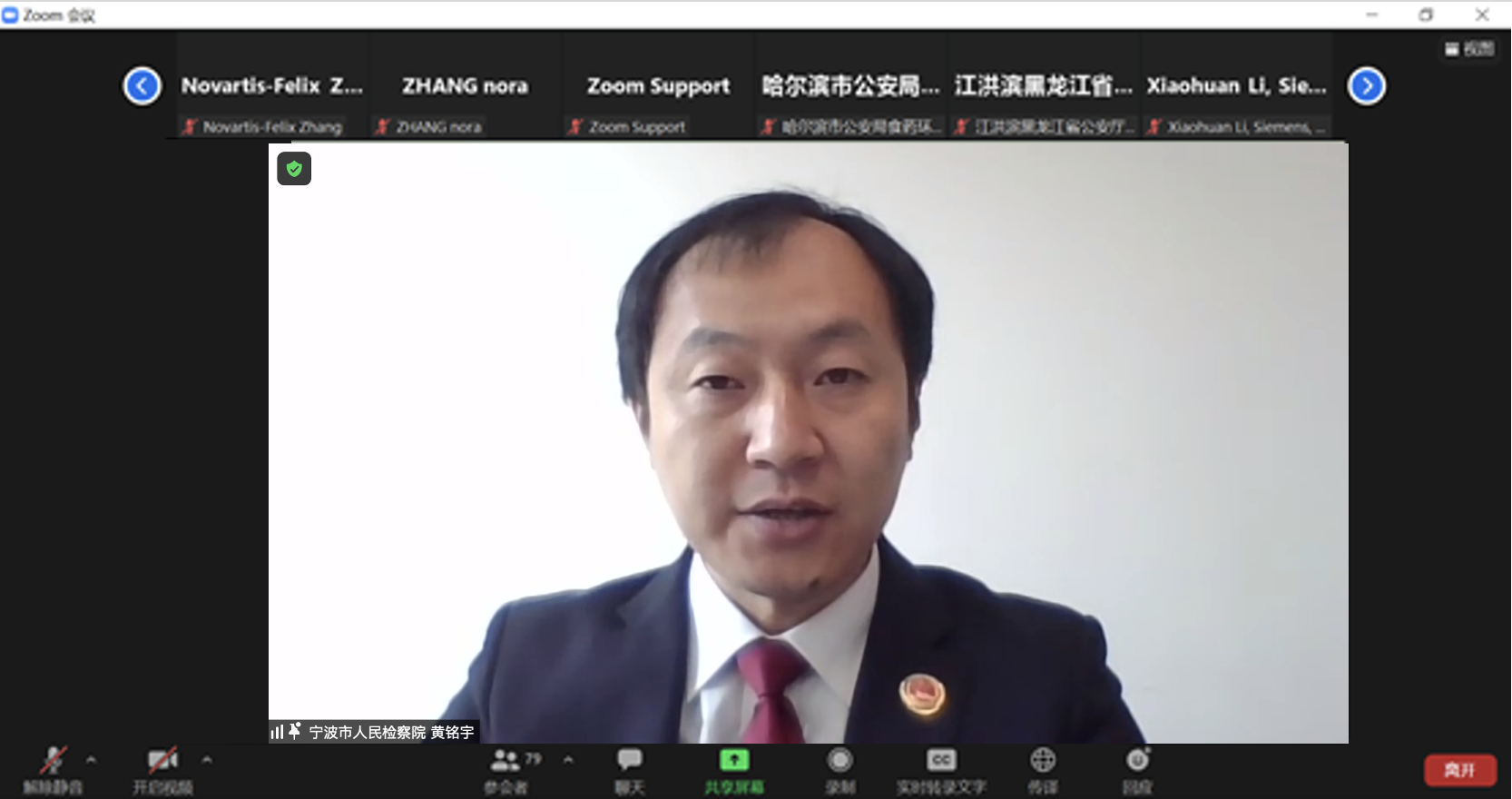 Panel Speaker-Huang Mingyu
Intellectual Property Office of Ningbo People's Procuratorate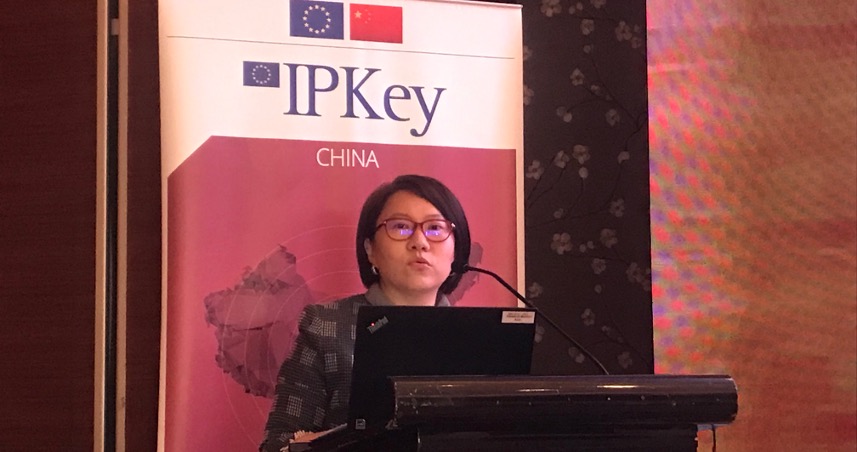 Panel Speaker-Ji Ying (Johnson & Johnson)
QBPC Vice Chair Pharmaceutical & Medical Devices IWG Coordinator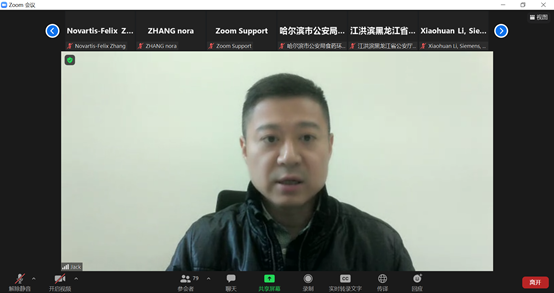 Panel Speaker-Wang Yifeng
Guangzhou Food, Drug and Environment Crime Investigation Department of Public Security Bureau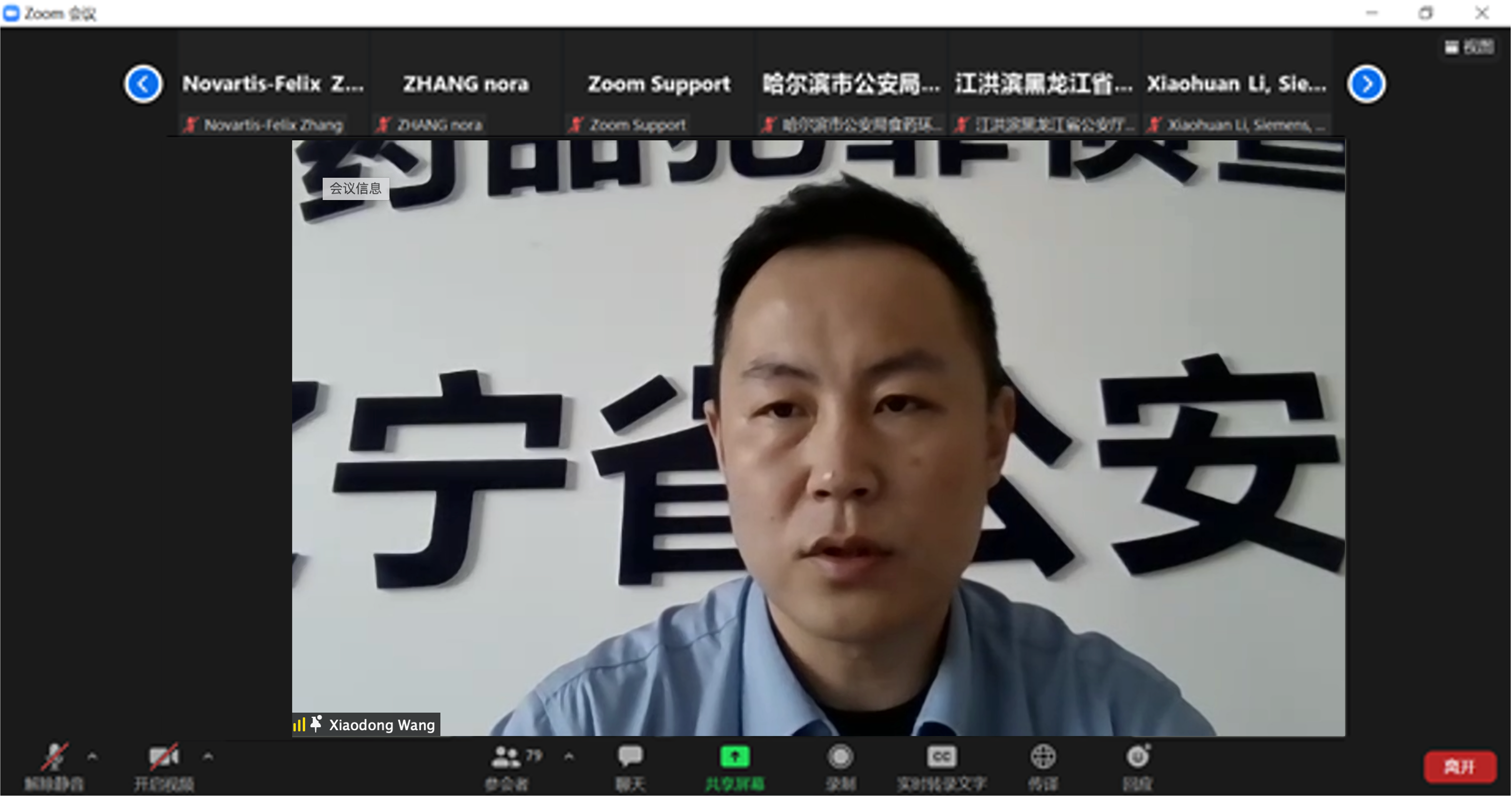 Panel Speaker-Wang Xiaodong
Intellectual Property Detachment of Liaoning Food and Drug Crime Investigation Department of Public Security Bureau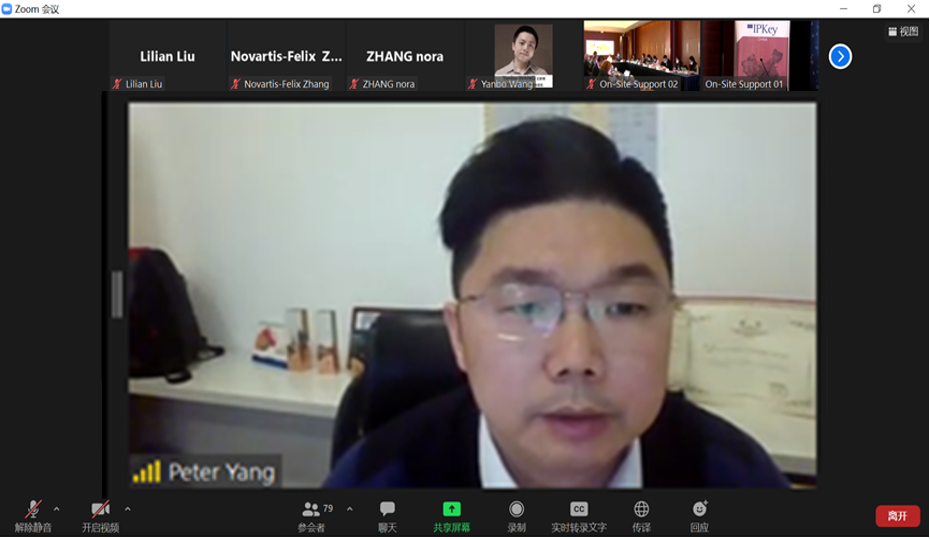 Panel Speaker-Peter Yang (Eaton)
QBPC BPEC Vice Chair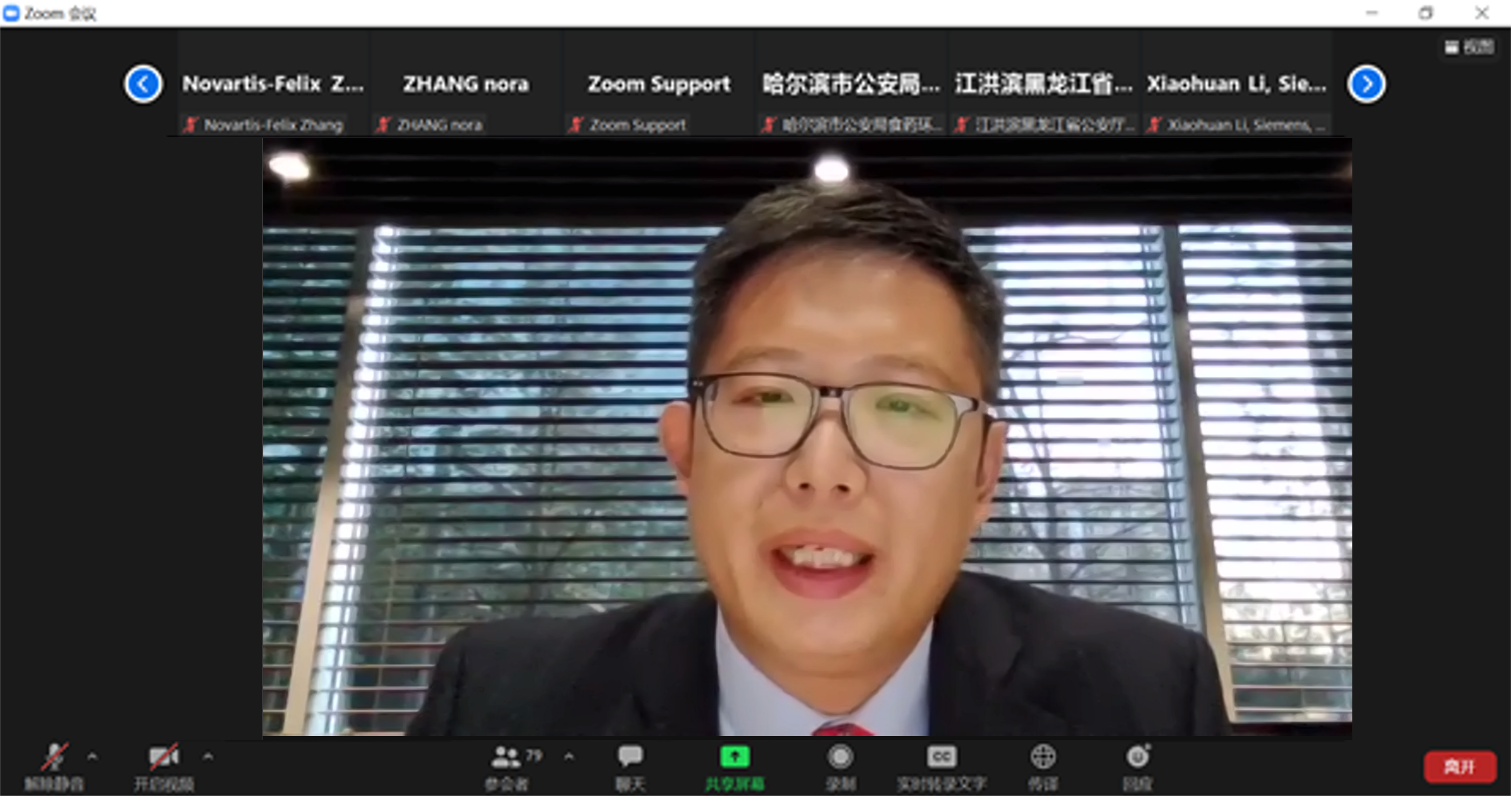 Panel Speaker-Tao Yang (Microsoft)
QBPC Government Affairs and Public Policy Committee Chair, Artificial Intelligence & Digital IWG Coordinator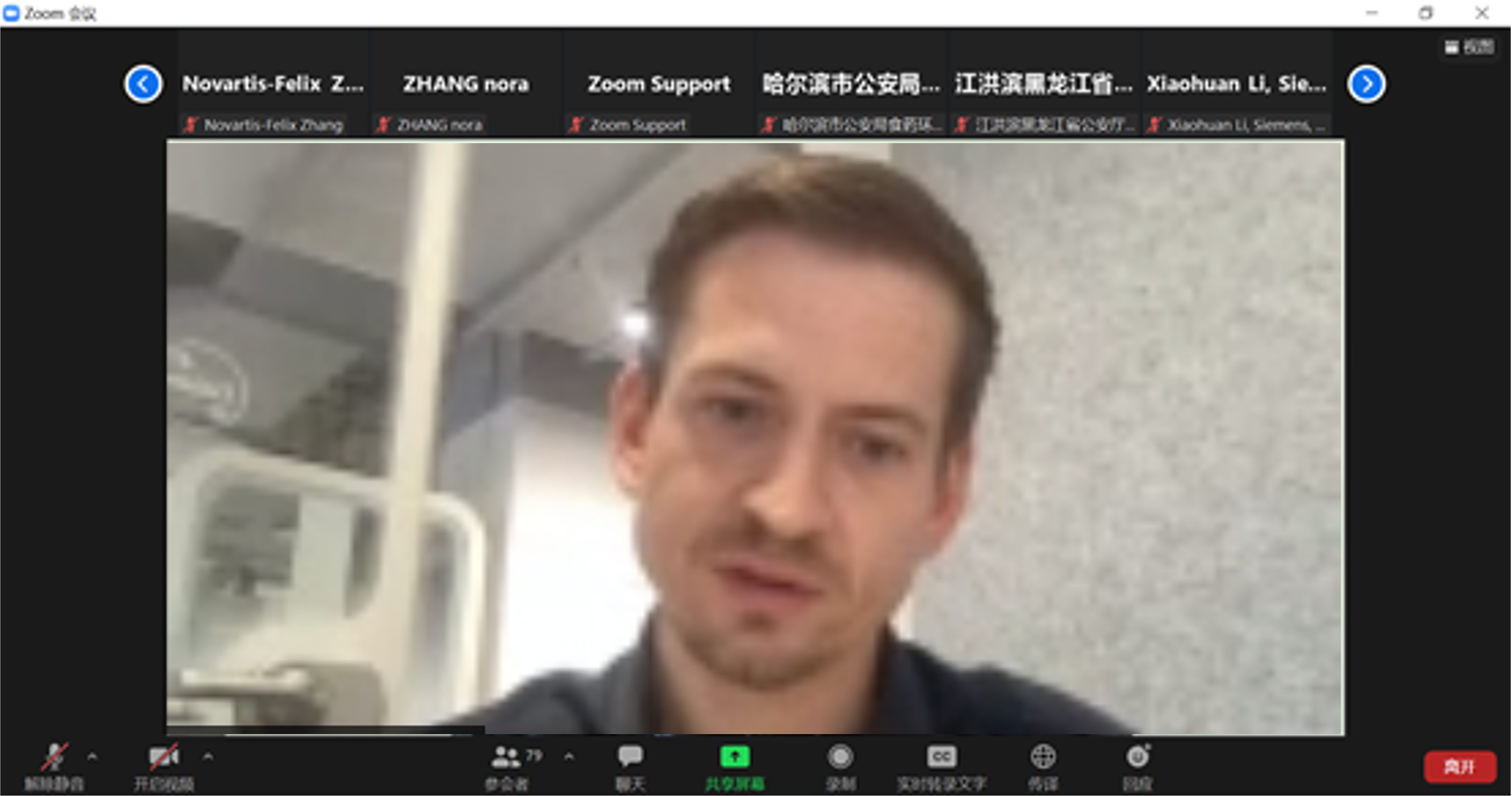 Panel Speaker-Mick Ryan
Alibaba Platform Governance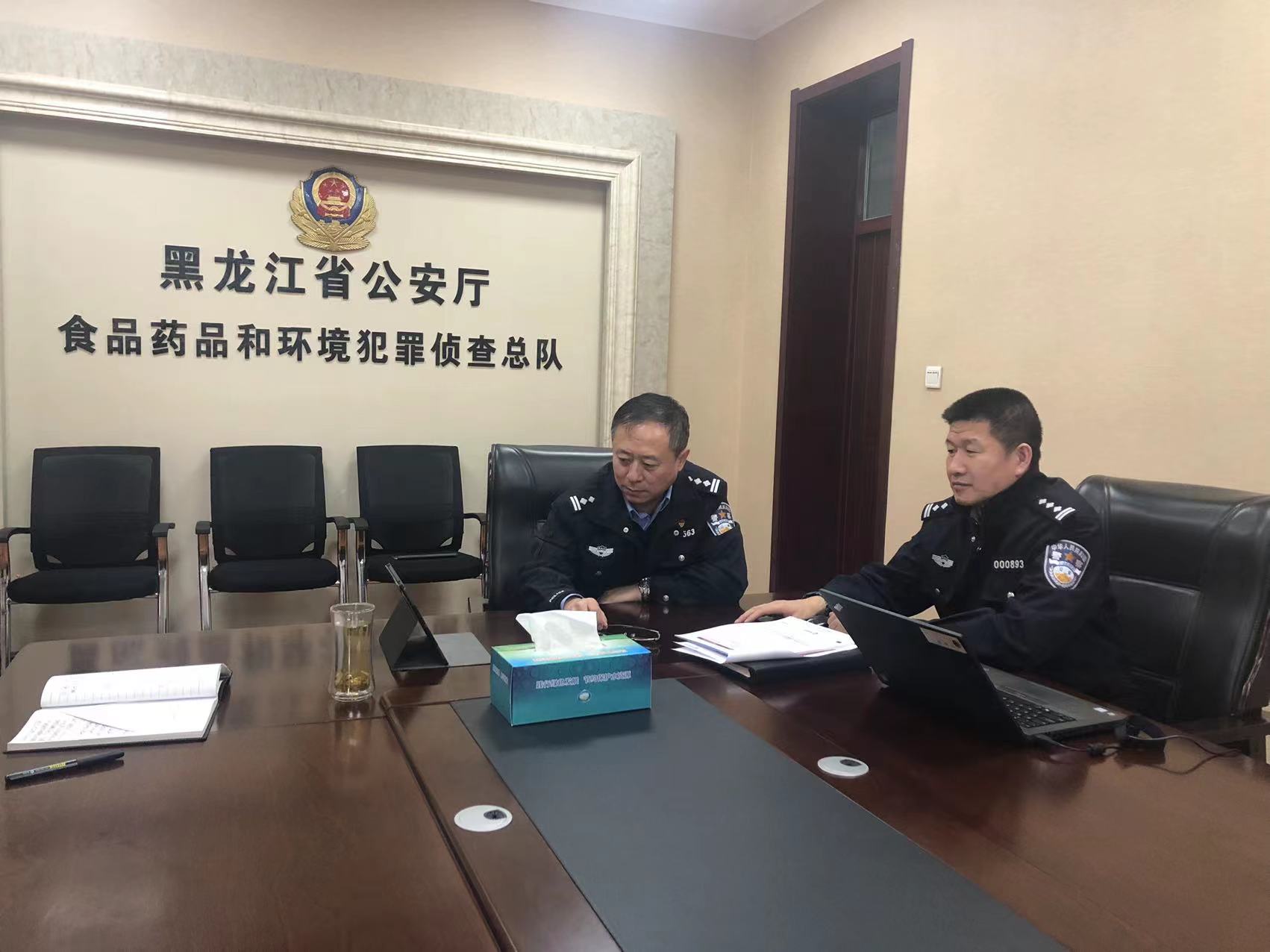 Heilongjiang Food, Drug and Environment Crime Investigation Department of Public Security Bureau
Deputy Head Jiang Hongbin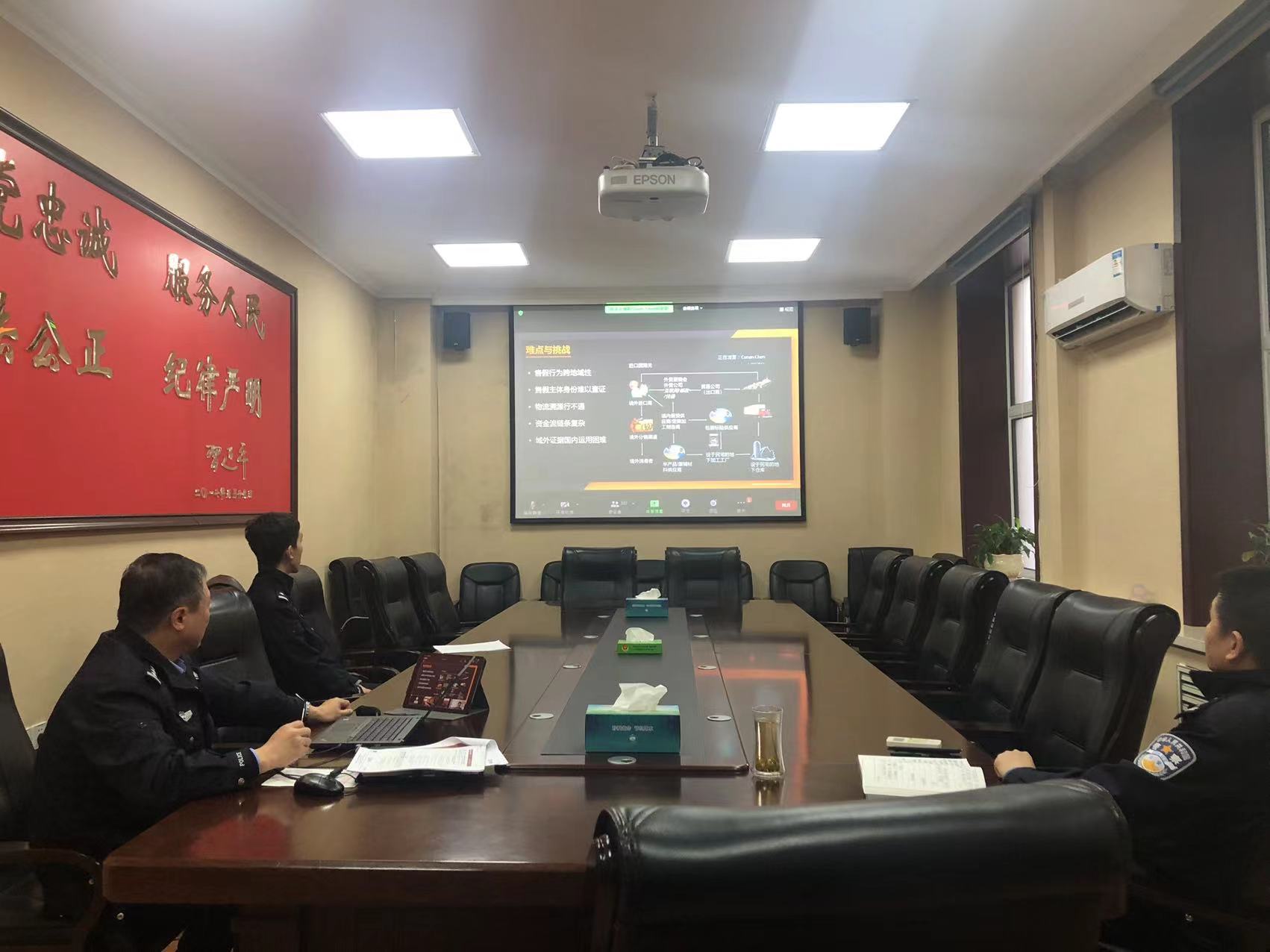 Heilongjiang Food, Drug and Environment Crime Investigation Department of Public Security Bureau representatives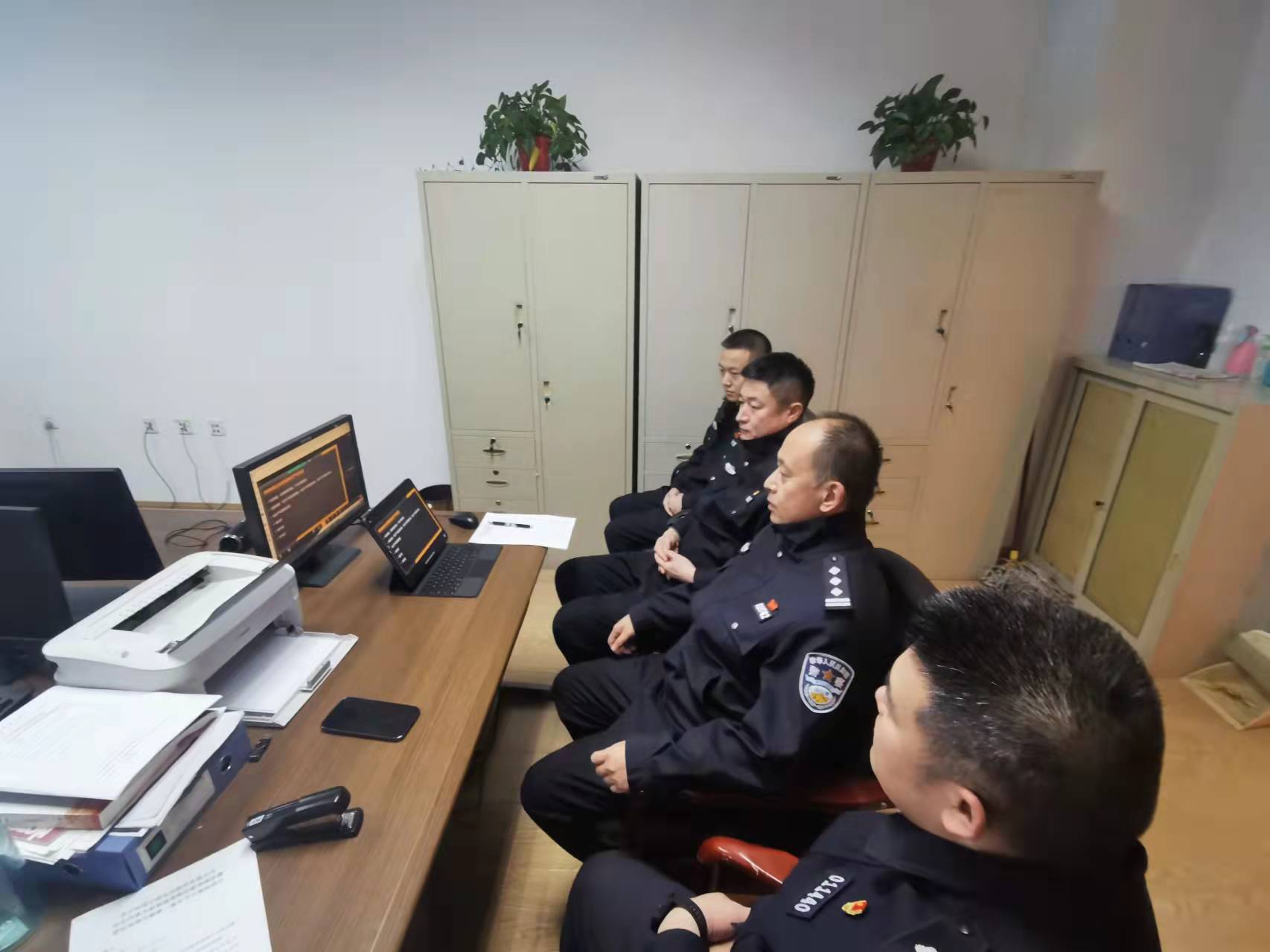 Harbin Food, Drug and Environment Crime Investigation Department of Public Security Bureau
Qiqihar Food, Drug and Environment Crime Investigation Department of Public Security Bureau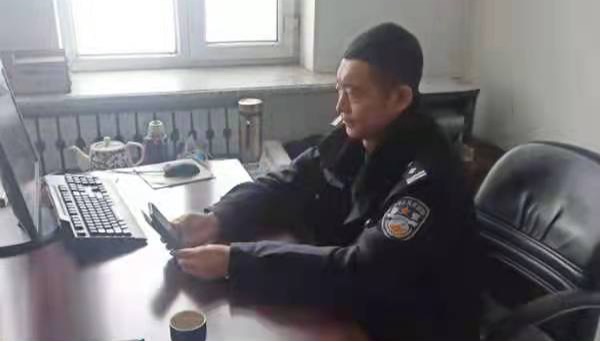 Shuangyashan Food, Drug and Environment Crime Investigation Department of Public Security Bureau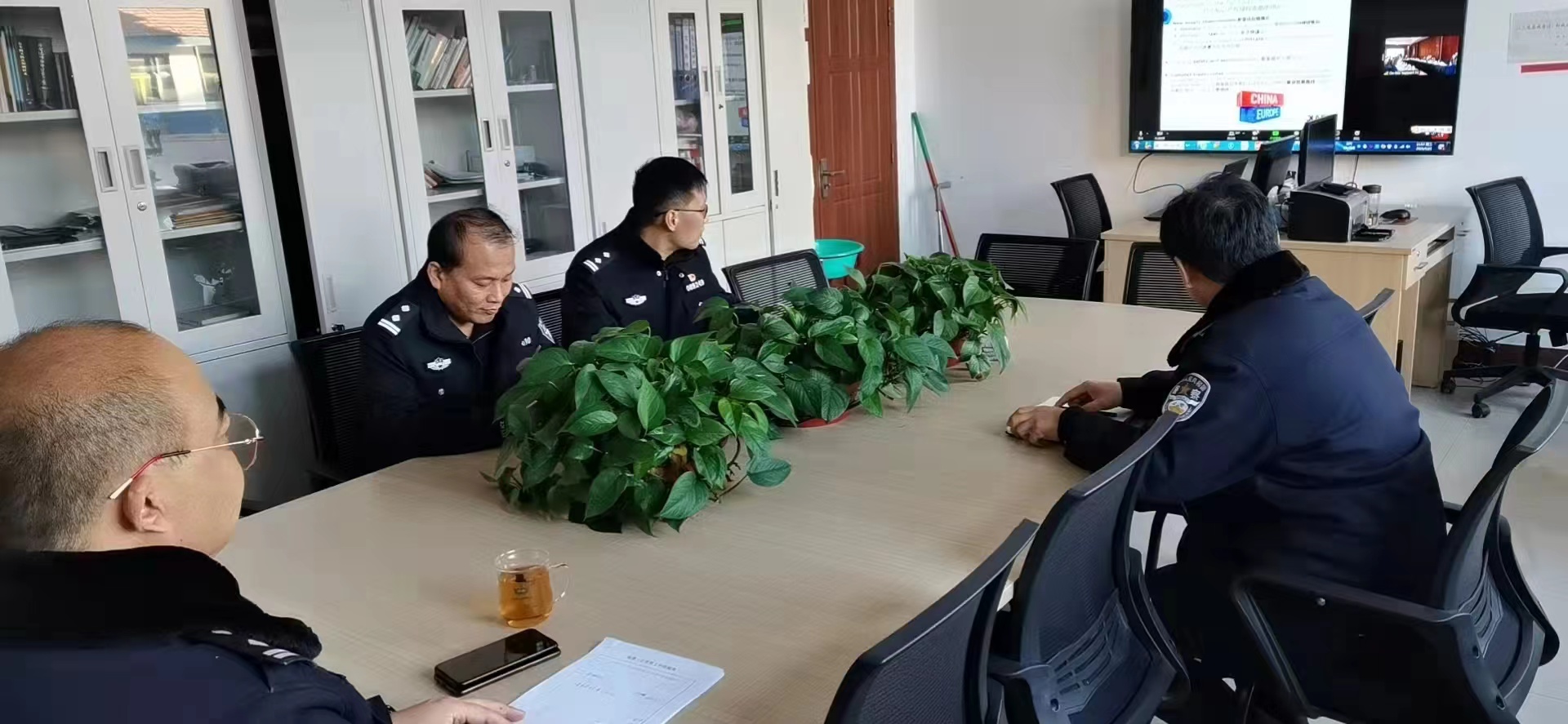 Shandong Food, Drug and Environment Crime Investigation Department of Public Security Bureau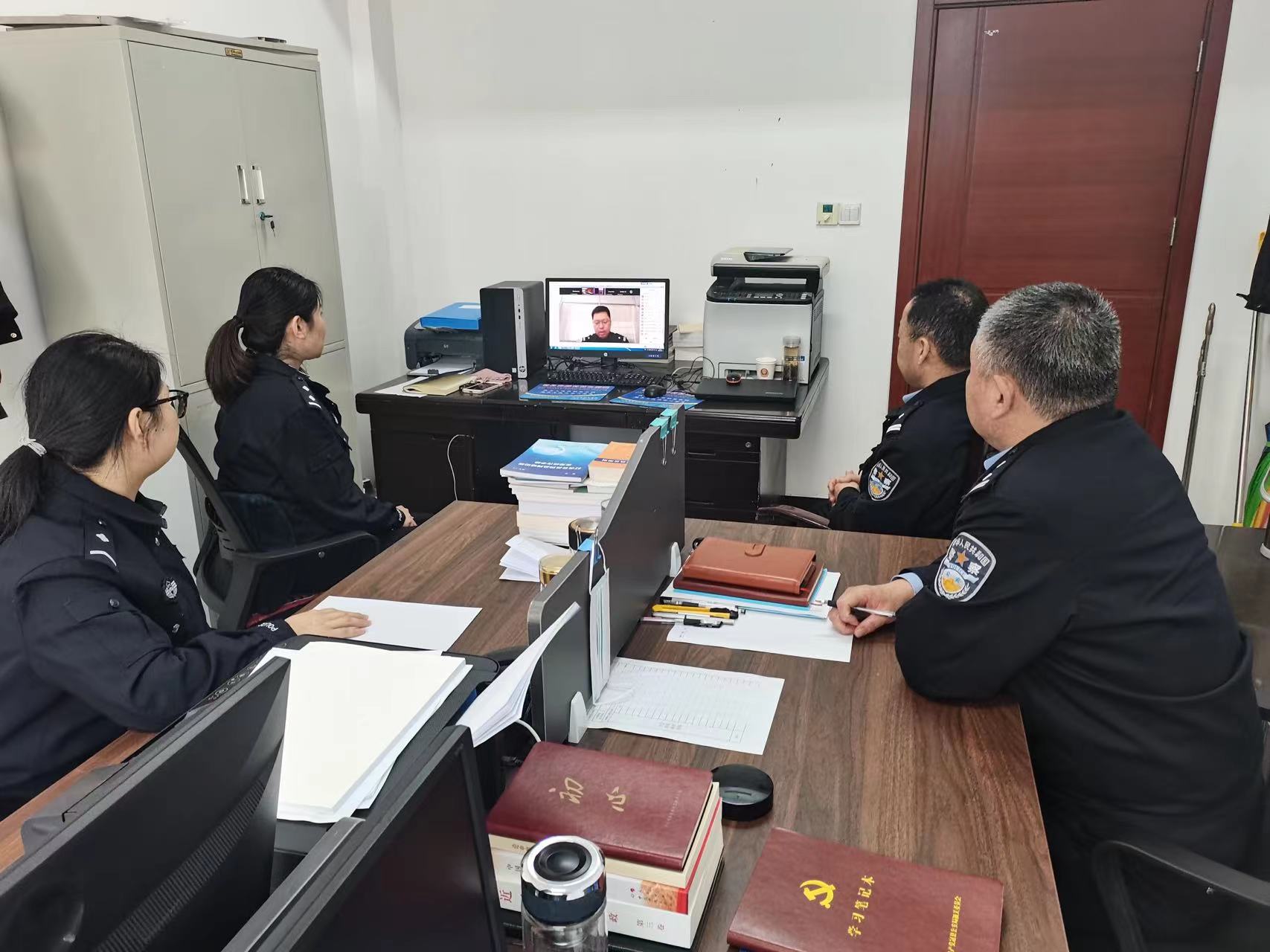 Shandong Food, Drug and Environment Crime Investigation Department of Public Security Bureau