On September 9, the "2023 Transnational Investment Dialogue and Forum for Presidents of the China Association of Enterprises with Foreign Investment (CAEFI)" was held in Xiamen. The event was co-hosted by CAEFI and the People's Government of Xiamen Municipality, and co-organized by Xiamen Municipal Commerce Bureau, Xiamen Area of China (Fujian) Pilot Free Trade Zone, Xiamen Municipal Intellectual Property Office, Fujian International Investment Promotion Center and the Quality Brands Protection Committee of China Association of Enterprises with Foreign Investment (QBPC).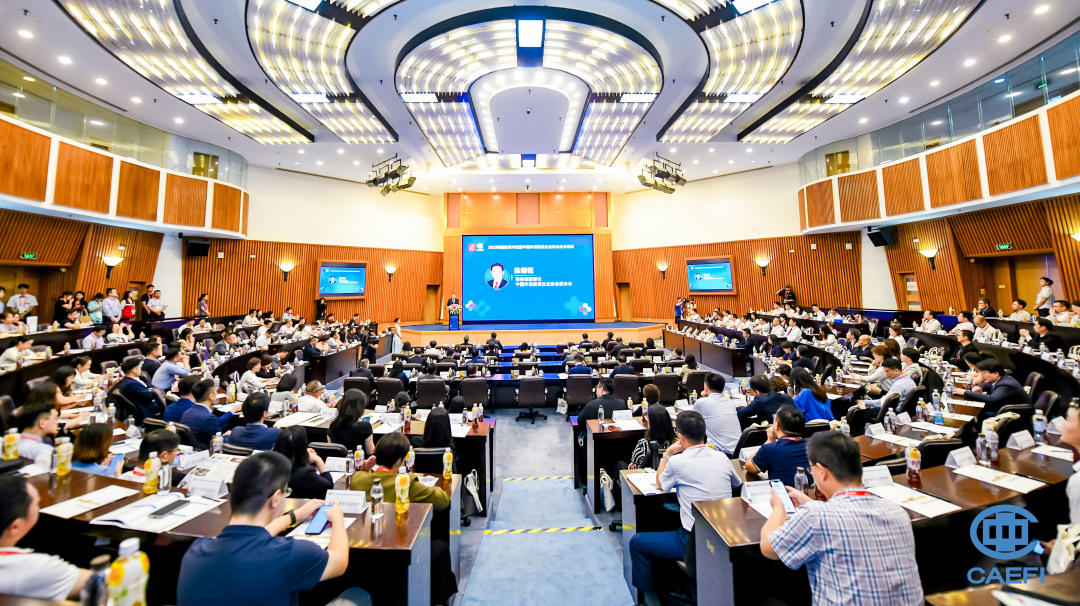 Chen Deming, former Minister of Ministry of Commerce (MOFCOM) and former Chairman of CAEFI, Wang Jinfu, Vice Governor of Fujian Province, and Chen Chunjiang, Assistant Minister of MOFCOM delivered speeches. With "High Quality Development and Intellectual Property Protection" as the theme, the keynote speakers included Zhang Zhicheng, Director General of the Intellectual Property Protection Department of the China National Intellectual Property Administration (CNIPA); Zhou Yong, Director of the Law Enforcement and Inspection Bureau of the State Administration for Market Regulation (SAMR); Prof. Zhang Ping from the Peking University Law School; Lin Zhiqiang, Deputy Director of the Department of Policies and Regulations of the Xiamen Area of China (Fujian) Pilot Free Trade Zone; Qiu Zhongqiang, Senior Vice President of Procter & Gamble; Chen Siyuan, General Manager of China & Asia Regional Markets, Bristol Myers Squibb; Zheng Hong, Vice President of China Hewlett-Packard Co. Ltd.; Hong Kanghua, General Counsel of Budweiser.
The forum was chaired by Cao Hongying, Executive Vice President of CAEFI, and attended by Yuan Gaoqiang, Vice President of CAEFI, and more than 200 representatives of the MOFCOM, Fujian Province and Xiamen Municipality and multinational corporations.
Ji Ying, Vice Chair of QBPC, moderated the panel session at the forum. Lu Linbing, Deputy Director-general of Xiamen Administration for Market Regulation and Director of Xiamen Intellectual Property Office, shared his views on Xiamen's five advantages, its IP business environment as well as his advice to enterprises; Xu Jun, Managing Director of GE Healthcare (China), introduced the company's" three major advantages" in terms of the supply chain, scientific & technological innovation, and industrial layout while putting forward relevant suggestions; Qian Yun, Vice President and Head of Market Access of Pfizer (China), shared the relevant practices from the perspective of the pharmaceutical industry and the importance of innovation policies and proposed relevant suggestions; Xiong Wei, Director of Business and Regulatory Support of Nu Skin (China), shared the company's experience in IPR protection and the current challenges it was facing. Finally, Ji Ying exchanged her views with the guests.