On September 9, the 2023 Drug Security Forum, with the Quality Brands Protection Committee of China Association of Enterprises with Foreign Investment (QBPC) Pharmaceutical & Medical Devices IWG(IWG) as co-organizer, was successfully held in the People's Public Security University of China. IWG Coordinator Lance Lu (BeiGene) and IWG representative Felix Zhang (Novartis) spoke at the forum.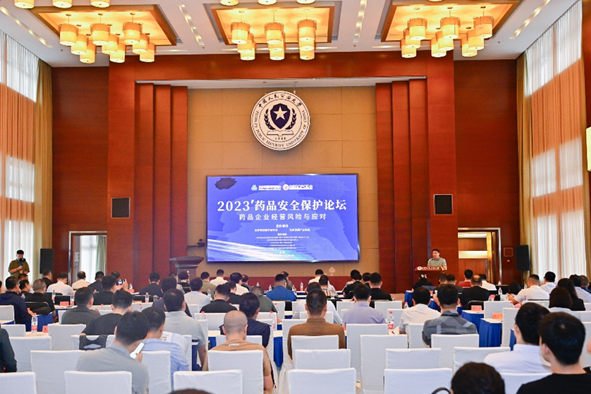 Main forum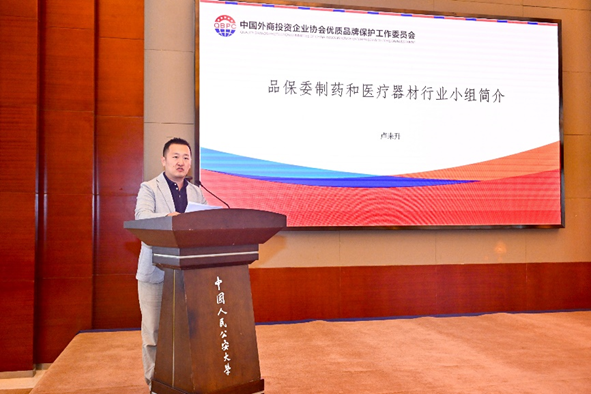 Lance Lu
In the main forum in the morning, Lance Lu introduced in detail the portfolio of the IWG and issues of concern. He said that the pharmaceutical products of IWG member companies had basically covered all fields of the pharmaceutical industry. While focusing on the key and difficult issues of brand protection in the industry, the IWG also attached importance to the communication with law enforcement agencies, actively shared the case handling experience and new business modes, strengthened the cooperation and exchanges with academic institutions and e-commerce platforms. With the emergence of new laws, as well as the continuous upgrading and changing of the production and sales industry chain of counterfeit drugs, the industry are encountering new issues such as adding active ingredients to fake drugs affecting the identification of counterfeit drugs, impersonating foreign generic drugs and so on. Lance said that IWG members would join hands with law enforcement agencies to crack down on drug-related crimes and protect the safety of people's lives and property.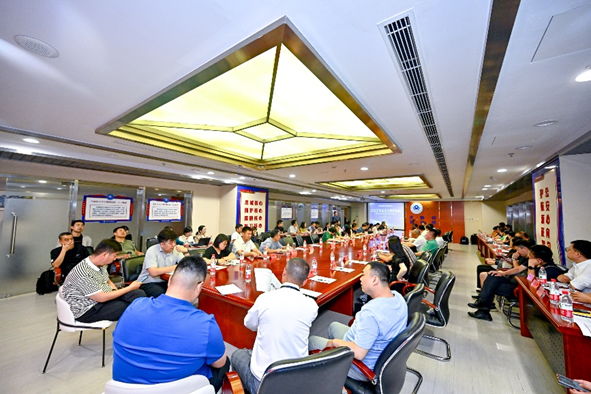 Sub-forum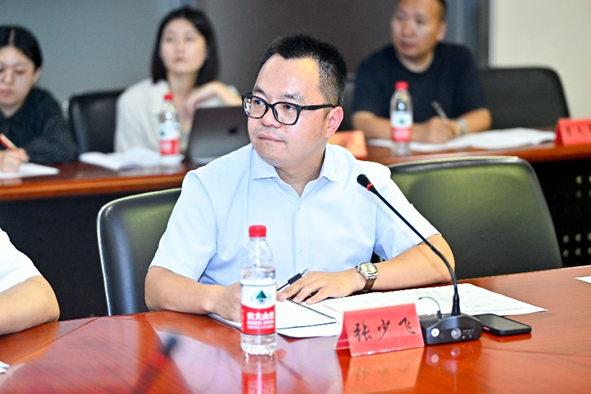 Felix Zhang
In the afternoon, when presiding over the sub-forum - the Current Situation and Challenges of Drug Safety Governance, Felix Zhang said that although the drug crime governance system had been constantly changing, practitioners and theorists had also constantly explored ways to maintain drug safety and crack down on infringement crimes to effectively ensure drug safety and public health.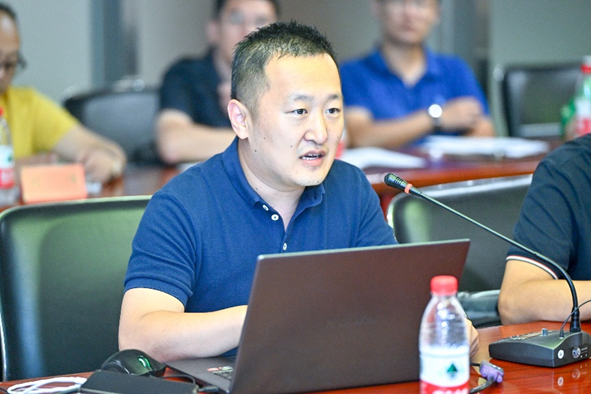 Lance Lu
Lance then discriminated and analyzed the accusation of endangering drug safety crime. He first described the concept of counterfeit drugs recognized by laws and regulations at home and abroad, expounded the three basic elements of safe drugs, including effectiveness, safety and quality controllability, and listed several common types of drug infringement in practice and the basis of the applicable charges, such as copycat drugs, self-made drugs and drugs with unknown drug ingredients but adding certain active ingredients. Lance Lu said IWG was constantly studying all kinds of situations in practice, summed up experience, and looked forward to providing more support to judicial and law enforcement departments.
The Drug Security Forum was hosted by the Beijing Society of Criminology and the Beijing Health Industry Association. On the forum, law enforcement officials, scholars and entrepreneurs from different provinces and cities jointly discussed hot and common topics in the field of drug safety.