On September 14, Office of the National Leading Group on Coordinated Implementation of Building a Quality-powered Nation (the Leading Group) and State Administration for Market Regulation (SAMR) jointly held the National Unified Campaign to Destroy Infringing, Counterfeit, and Shoddy Goods in 2023 at the main venue in Huizhou, Guangdong Province. 21 provinces (autonomous regions and municipalities) set up branch venues. QBPC Chair Michael Ding and representatives from 9 QBPC member companies were invited to participate in the event in Huizhou, right holders also exhibited and introduced their products on site. This was the fourth time that QBPC participated in witnessing the Destruction Campaign.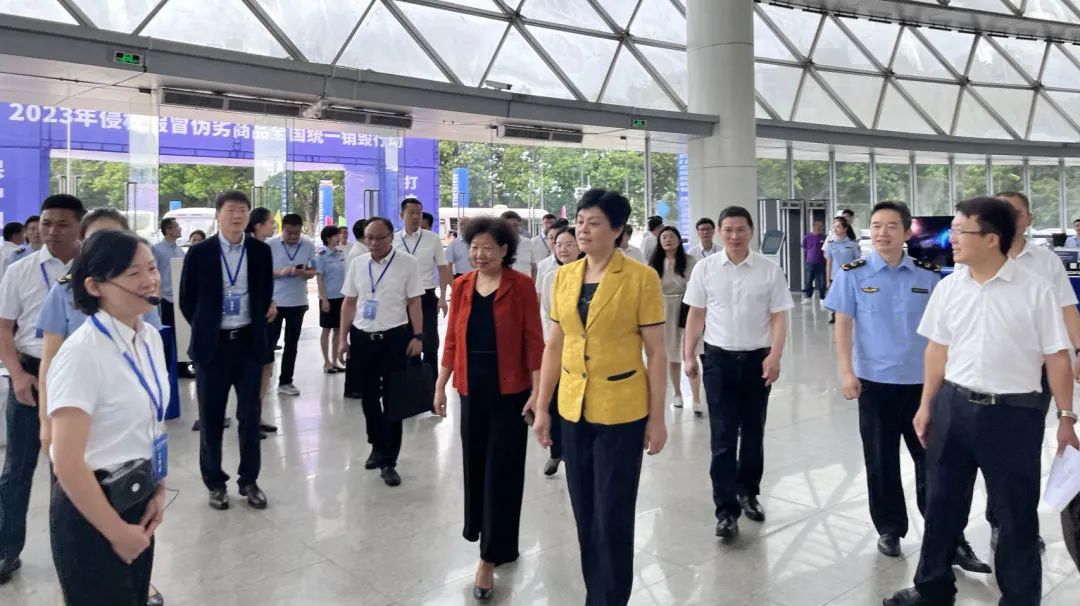 Kuang Xu, Director-General of the Law Enforcement Inspection Bureau of SAMR, moderated the event. Gan Lin, Vice Minister of SAMR, attended the main venue and made speech. Li Xin, Vice Chair of Guangdong Provincial Committee of the Chinese People's Political Consultative Conference delivered remark. Representatives from relevant member units of the Leading Group, consulates in China, industry associations, well-known Chinese and foreign enterprises witnessed the process of destruction.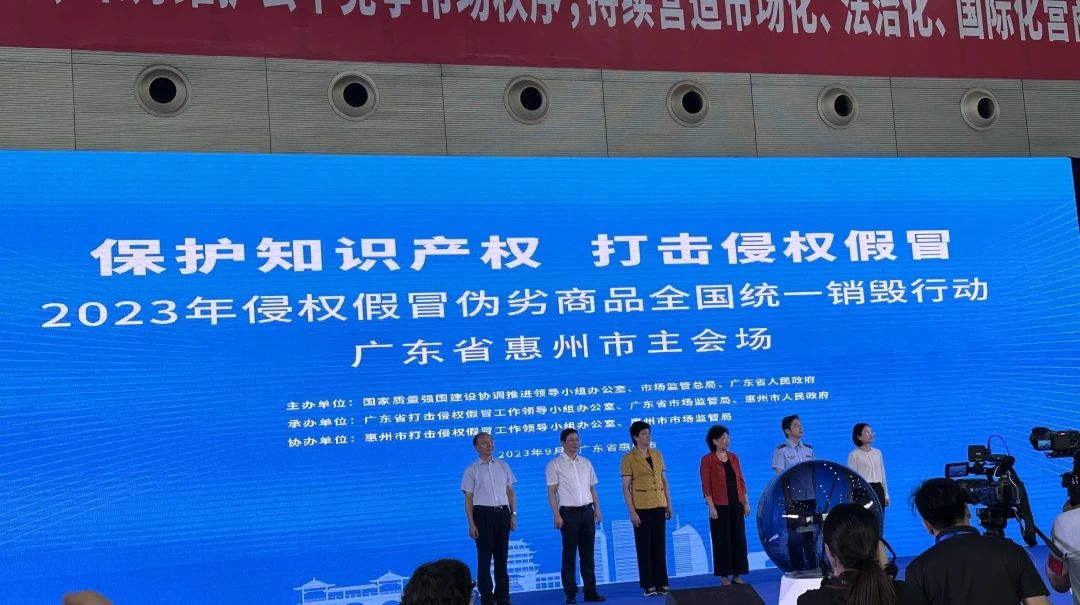 By participating in this event, QBPC representatives had deeper appreciation and understanding of Chinese government's resolute attitude, firm determination and positive achievements in protecting intellectual property rights and fighting against infringement and counterfeiting. The Destruction Campaign had effectively deterred the illegal and criminal acts of manufacturing and selling counterfeit goods, which was conducive to optimizing the market-oriented, law-based and international business environment.