Recently, Quality Brands Protection Committee of China Association of Enterprises with Foreign Investment( referred to as QBPC) co- hosted an online training and exchange meeting with Dalian Customs and Shenyang Customs. More than 600 customs officials from Dalian Customs and Shenyang Customs learned about techniques of how to identify genuine goods and counterfeits from participant QBPC members during this online training. Deputy director Zhixiu Wu, from Dalian Customs, Deputy director Yansheng Wang, from Shenyang Customs both attended and gave a speech on this meeting.
Vice Chair of QBPC, Steven Wang, made an opening speech and a brief introduction about QBPC. Subsequently, representatives of Procter & Gamble, Johnson & Johnson (China) Investment Ltd., Montaigne Garments (Shanghai) Co., Ltd, NIKE, L Brands Inc., Zegna, Unilever (China) Investment Co., Ltd., Qualcomm Wireless Communication Technologies (China) Limited, Emerson Electric (China) Holdings Co., Ltd., Treasury Wine Estates (Shanghai)Trading Co., Ltd. each made a 9-minute presentation about counterfeit identification skills, brands and products introduction etc.. After the interactive session, Vice Chair of QBPC Customs Committee, Jayden You, summarized this online training, and expressed his thanks to customs officials and right owners of QBPC who have attended this online training.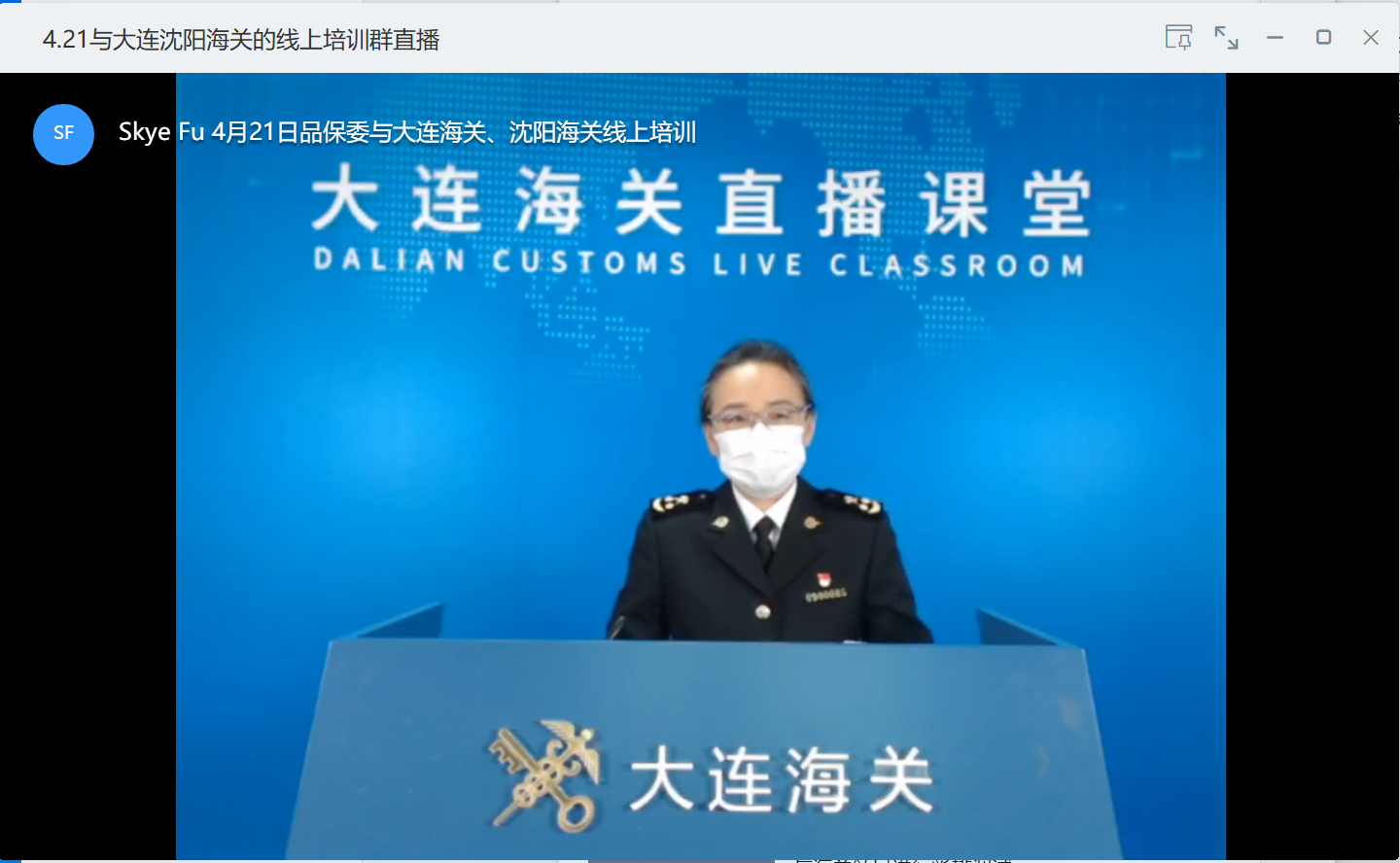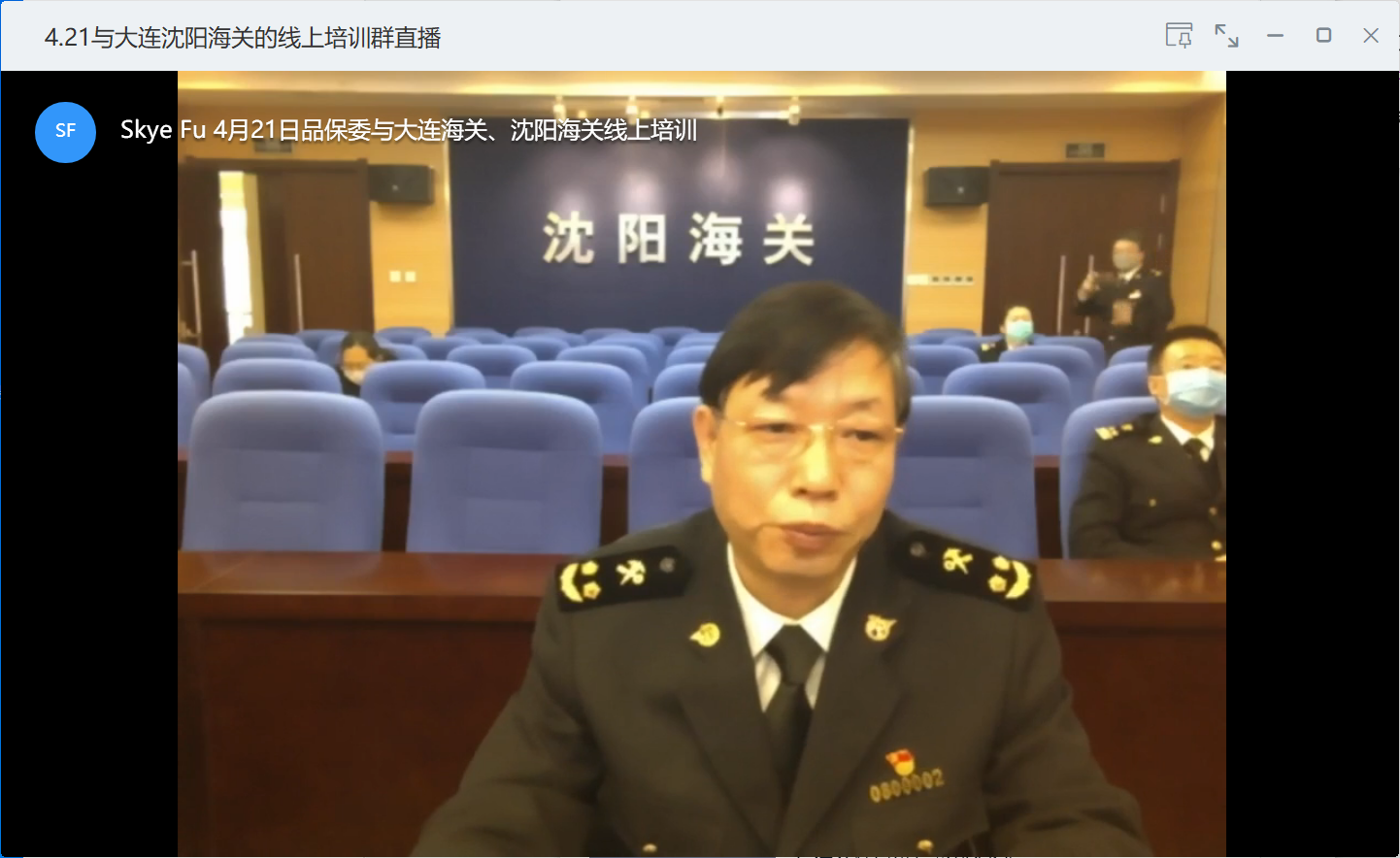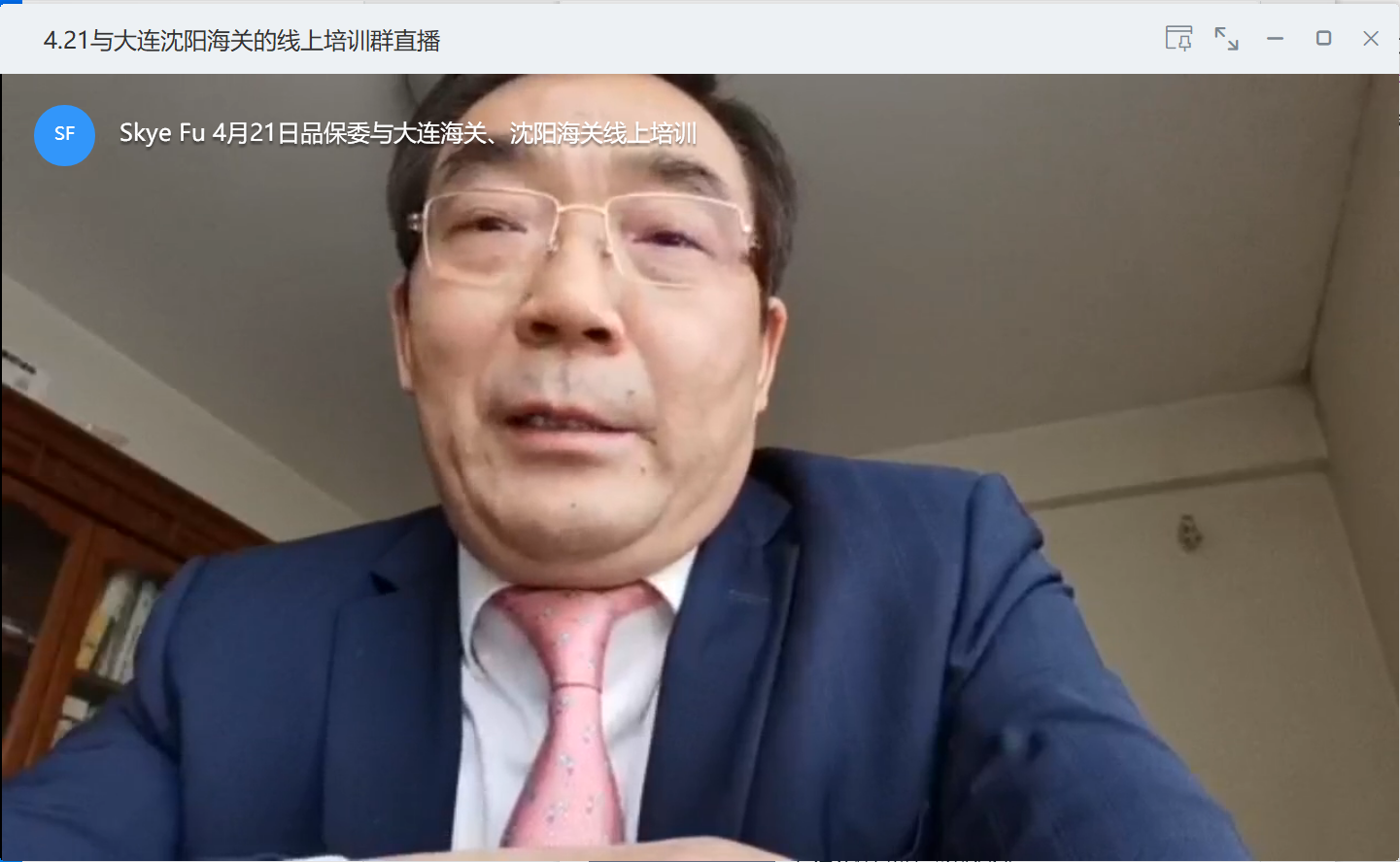 As for this online training activity, relevant customs officials said " it is not only an essential form of strengthening the cooperation between customs, but also an essential form of promoting the communication between customs and enterprises." Aiming at improving intellectual property enforcement skills, customs officials closely interacted with QBPC right owners during the whole meeting. It is learned that under the new situation, customs and QBPC will continue to actively promote this innovative form of communication and jointly further promote the protection of intellectual property rights.