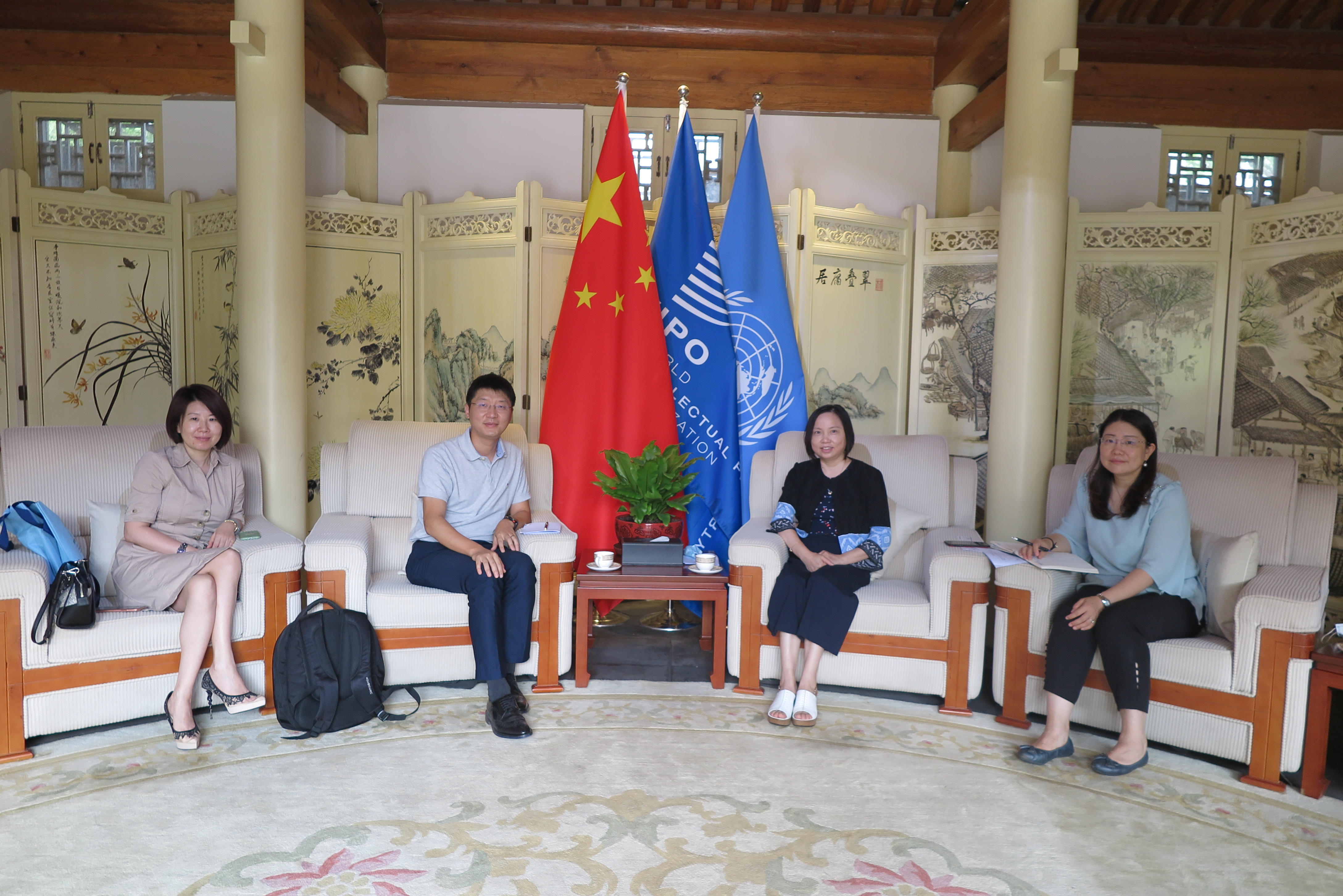 Mr. Ding Yu, Chair of Quality Brands Protection Committee of China Association of Enterprises with Foreign Investment ("QBPC") visited Liu Hua and Deng Yuhua, director and counsellor of China Office of World Intellectual Property Organization ("WIPO") respectively on July 16.
Ms. Liu first introduced WIPO. "As a globally focused, specialized agency for intellectual property services, WIPO aims to promote the protection of intellectual property worldwide. " Ms. Liu said. Then she presented WIPO's work at both the strategic and operational levels, especially introducing the PCT, Madrid and Hague systems, which are distinctive transnational IP service systems. At the same time, Alternative Dispute Resolution of WIPO that was established in Shanghai, would provide new policy tools and path for all parties, including international enterprises in China, to resolve disputes over patents, trademarks and copyrights.
Then Mr. Ding introduced the development of QBPC, such as its operation mechanism, and the purpose of its work, including how QBPC helps members solve problems and the role of QBPC itself.
During this discussion, the two sides also discussed many cutting-edge issues, such as the protection of intellectual property in the field of artificial intelligence and short video. The exchange revealed many points of convergence, which will be beneficial for future cooperation. "WIPO's work not only focus on Chinese companies, but also on foreign companies in China, which is in line with the mission of QBPC," Liu Hua said.
Mr. Ding mentioned that it was the responsibility of QBPC to promote public awareness on the protection of intellectual property rights. Ms. Liu agreed that it was indeed the joint responsibility of QBPC and WIPO. Finally, both sides expressed their expectation for high level cooperation in the future and would contribute to the advancement of intellectual property protection together.