Intellectual property protection is related to food security, and enterprises actively practice social responsibility.
-Corteva Best Practice Shafring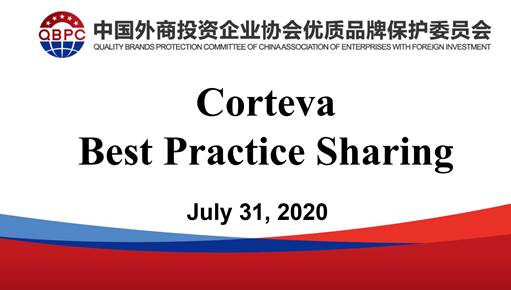 On July 31, "Member Service Journey-Best Experience Sharing of Corteva". About 40 representatives from member companies attended the sharing meeting. As announced in April, a criminal case nominated by Corteva Agriscience (Shanghai) Co., Ltd. (Corteva) has been selected as 2019-2020 QBPC Annual Top Ten Cases in IP Protection. The case is "Corn Seed Illegal Management Case in Qinyang City, Henan Province". Besides, their one case has been selected model case announced by Ministry of Agriculture and Rural Affairs of People's Republic of China(MOARA). MSC Vice Chair Ms. Penny Sun from ABRO made the opening welcome remarks and BPEC Vice Chair Nora Zhang from Corteva hosted the meeting. Mr. Herbt Feng of Corteva introduced the Corteva brand protection strategy. Mr. Xiong Yang and Mr. Wei Zhang shared their insights and rich experiences on cases. The Lawyer Mr. Jonathan Miao analyzed Trade secret protecting strategy and legal review for company. And Best Practices/Enforcement Committee Chair Mr. Conan Chen from L Brands gave his professional reviews.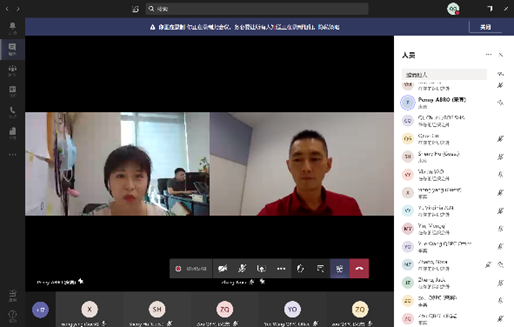 ( Left:Penny Chen,Membership Service Committee Vice Chair,ABRO;Right:Hebrt Feng,Corteva APAC & GC Brand Protection Director )
"As the saying goes, 'If the seed is bad, the harvest is hard to secure. If the seed is not pure, the living will die.' Seed quality - good or bad is directly related to the harvest, the immediate interests of farmers and the food security of the whole society. In this case, Corteva (China) Investment Co., Ltd. ( 'Corteva' ) will share its brand protection strategy and case experience with you. " Membership Service Committee Vice Chair Penny Chen made the opening remarks, "The Member Service Journey - Case Sharing Activity has been providing a platform for QPC members to share and learn from each other."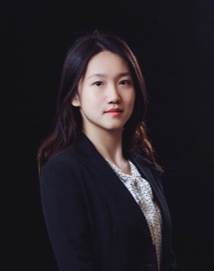 (Nora Zhang, Best Practices/Enforcement Committee Vice Chair, brand protection manager of Corteva )
Nora Zhang moderated the session, "First of all, I would like to invite Herbt Feng, Director of Brand Protection for Greater China and Asia Pacific at Cordoba to share Cordoba's brand protection experience and strategic thinking."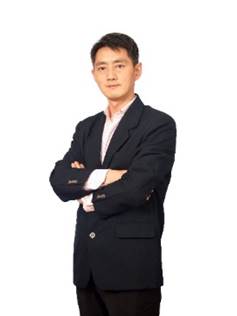 (Herbt Feng
General Manager, Shandong Denghai-Pioneer Seeds Co.,Ltd
APAC & GC Brand Protection Director, Corteva Agriscience
Chairman, Anti-Counterfeiting Steering Committee, CropLife Asia)
Herbt said that as an agricultural technology company, Corteva's intellectual property rights covered all categories, including new plant variety rights, patents for innovative compounds, registered trademarks, registered copyrights and trade secrets, etc. Corteva's intellectual property rights protection in China are strategic and important to not only to the company, but also to society as a whole, for example, the launch of a new high-quality corn variety will promote agricultural production to safeguard food supply and security. After years of accumulation, Corteva has formed its own unique intellectual property protection system. It is working on clue collection, law enforcement agency empowerment, case stage management and deep legislative initiatives, all of which are working and achieving results. In terms of case clue collection, Corteva has set up a WeChat Mini Program called "Feedback on Infringing and Selling Counterfeit Clues", which is open to tens of millions of users of seed pesticides nationwide. In addition, it regularly collects online infringement clues, and carries out intelligent comparison, manual follow-up, testing and buying and other effective multi-stage follow-up and initiatives to build a case data information base. As an enterprise, Corteva actively fulfills its social responsibility by focusing on the industry trends, legal issues and feature analysis and other intellectual property protection experiences, as well as issues related to agricultural cases and law enforcement authorities to carry out law enforcement training to empower. On this basis, we manage the case phase by phase to ensure the progress and effectiveness of the case. At the same time, Corteva actively carries out legislative initiatives and analysis of legal loopholes related to agriculture and seeds, and its suggestions and opinions have been valued and supported by Ministry of Agriculture and Rural Affairs of People's Republic of China(MOARA) and other government departments. Corteva looks forward to working with partners in the agricultural field to promote the protection of agricultural intellectual property rights, and hopes to communicate with intellectual property protection elites and experts in various industries on the platform of QBPC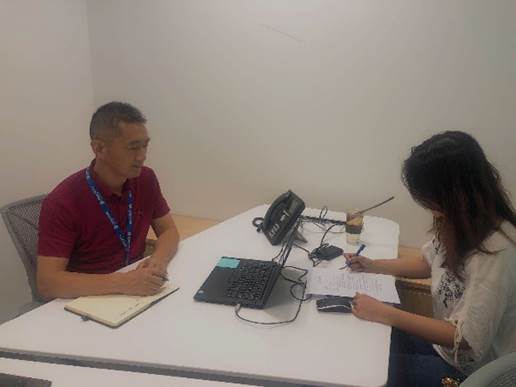 (Corteva,Herbt Fenag (left), Nora Zhang(Right))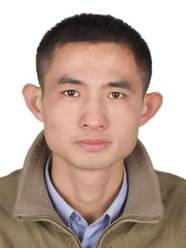 (Xiong Yang, Brand protection manager of Corteva )
Xiong introduced the features and difficulties of the case "Corn Seed Illegal Management Case in Qinyang City, Henan Province". The defendant enterprise is a legally registered seed production and processing enterprise, with the production qualification of wheat seeds, but not corn seeds production and management license. After a joint deployment of the Qingyang Public Security Bureau and agricultural authorities, the factory seized 213,723 kilograms of corn seeds, 8059 bags, a number of production machines, arresting six suspects. Yang Xiong spoke about: "The 213,723 kilograms of corn seeds seized in this case can sow 170,978 mu of corn land, involving 256 million kilograms of food production safety, equivalent to a year's rations for a city of one million people." This is a particularly graphic demonstration of the high value of the case involved and its great social significance. The highlights of the case are: 1. price determination with reference to genuine prices; 2. technical guarantee of legal implementation; 3. cutting off upstream supply and recycling downstream counterfeit seeds, overcoming the difficulty of cases involving seeds; and 4. demonstration effect of cases involving illegal operation of seeds. The difficulty of handling cases involving agricultural infringement and counterfeiting is like driving a car on a cliff. During the handling of the case, the procuratorate and the court divided their work and supported each other in exploring the feasibility of criminal law jurisdiction, which has had a very good demonstration effect on the incorporation of agricultural-related crimes into criminal law jurisdiction throughout the country, and the identification of the crime of illegal operation has played an important role in tracing the predicate offences.
Zhang Wei, Head of Brand Protection of Denghai-Pioneer Seeds Co.,Ltd, a joint venture company of Corteva, gave a presentation on a typical case of MOARA - the production and operation of fake corn seeds in Jincheng City, Shanxi Province. Through the investigation of clues, analysis of the background of the target company and response, 200 tons of seeds and production equipment were investigated. 200 tons of seeds did not reach the market and farmers were spared the risk of planting the seeds. Administrative law enforcement and public security organs law enforcement combined, the two law enforcement units of joint law enforcement jurisdiction of the local network of relationships, was destroyed by two law enforcement agencies, Shanxi province fell a production capacity of millions of counterfeit dens, has a certain social value and market value. Zhang Wei also said the case is still continued to follow up on the market after the end of the infringement monitoring, once the discovery of the variety of infringement, will immediately initiate proceedings.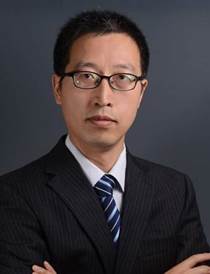 Jonathan Miao, NTD IP Attorney
In the next part, Mr. Jonathan Miao, the attorney of Corteva and NTD IP Attorney, analyzed the trade secret infringement cases and discussed how to protect the trade secrets of enterprises. Miao introduced the definition of trade secrets and the three features, types and common trade secret infringements. "Trade secret infringement case has two characteristics, first, the real danger from the internal personal; mostly caused by the enterprise's own employees; second, infringement is easy to defend rights: the plaintiff's loss rate is high. So how to do a good job of protecting enterprise trade secrets?" Miao shared, "A perfect trade secret protection system includes four aspects of control, namely, 'confidential personnel, confidential equipment, confidential information, and confidential area'. These four aspects of control are interrelated and indispensable. First, the construction of the secrecy system; second, the hierarchical management system of technical secret information; third, the hierarchical management system of personnel; fourth, the management system of departing personnel; and fifth, coping with the challenges that teleworking brings to secrecy."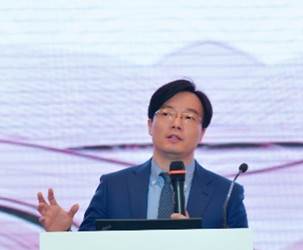 (Conan Chen,Best Practices/Enforcement Committee Chair,L Brands )
Conan Chen had a more in-depth discussion with Yang Xiong and the participants on the technical issues of determining the guilt and innocence of the best case "The Case of Illegal Operation of Corn Seeds in Qingyang City, Henan Province" and the specific details of the applicable charges in the review session. The identification of seeds and grain and DNA testing of varieties involved in this case need technical support. This case is a breakthrough in the application of criminal law. The crime of illegal business is a pocket crime, according to the principle of legality, there is no clear provisions of the criminal law, the public security organs through the judicial interpretation of the successful inclusion of cases involving seeds into the jurisdiction of the criminal law. The successful handling of this case has a good demonstration and promotion value for other similar problematic cases of QPCC member enterprises.
Finally, Nora Zhang gave a clear and concise introduction on the selection criteria and process of the top ten cases to the attending members, and also previewed that the 2019-2020 QBPC Annual Top Ten Cases in IP Protection and Model Cases Bridging Administrative and Judicial IP Enforcement Announcement will be held in November, so please stay tuned.