On January 20, 2021, Artificial Intelligence & Digital IWG (AI&D IWG) and Pharmaceutical & Medical Devices IWG (P&MD IWG) jointly held Seminar on Medical Innovation for Multinationals in Shanghai Microsoft MTC. The seminar focused on the theme of "Artificial Intelligence, Digital Transformation, Cyber Crime". About 50 representatives from member companies attended the meeting online and offline.
Visiting Group photo in Shanghai
The meeting had three sessions with rich content. In the first session, the offline attendees visited Microsoft MTC and experienced Microsoft HoloLens. They learned about the prefect integration of technology, production and life while witnessing application of artificial intelligence in the medical and health field. In the following sessions, industry experts and university professors shared their thoughts with participants on cutting-edge AI technologies, healthcare digital transformation, medical innovation and cybercrime.
Cutting-edge Technology of AI, Technology of Healthcare Digital Transformation, and Relevant Business Thinking
P&MD IWG Coordinator Ms. Ji Ying and AI&D IWG Coordinator Mr. Tao Yang made the opening remarks. Dr. Liu Kangping, Director of Strategic Cooperation of Microsoft Research (MSRA), firstly led the audience to approach the warm AI. Since the concept of artificial intelligence was proposed in 1956, AI recognition and interaction technology has achieved numerous progresses in its function and application. It has been applied to lots of public welfare projects to benefit the society. Zhang Qiang, Head of Product Strategy in Microsoft China, provided an overview of digital enablement for healthcare industry transformation, including accelerating transformation, crossover innovation, empowering digital skills, social applications and impact, etc. The digital system could redefine the the treatment through facilitating a better off-site patient experience, empowering in-hospital healthcare teams, building a data-based health self-service system and improving the efficiency of hospital operation.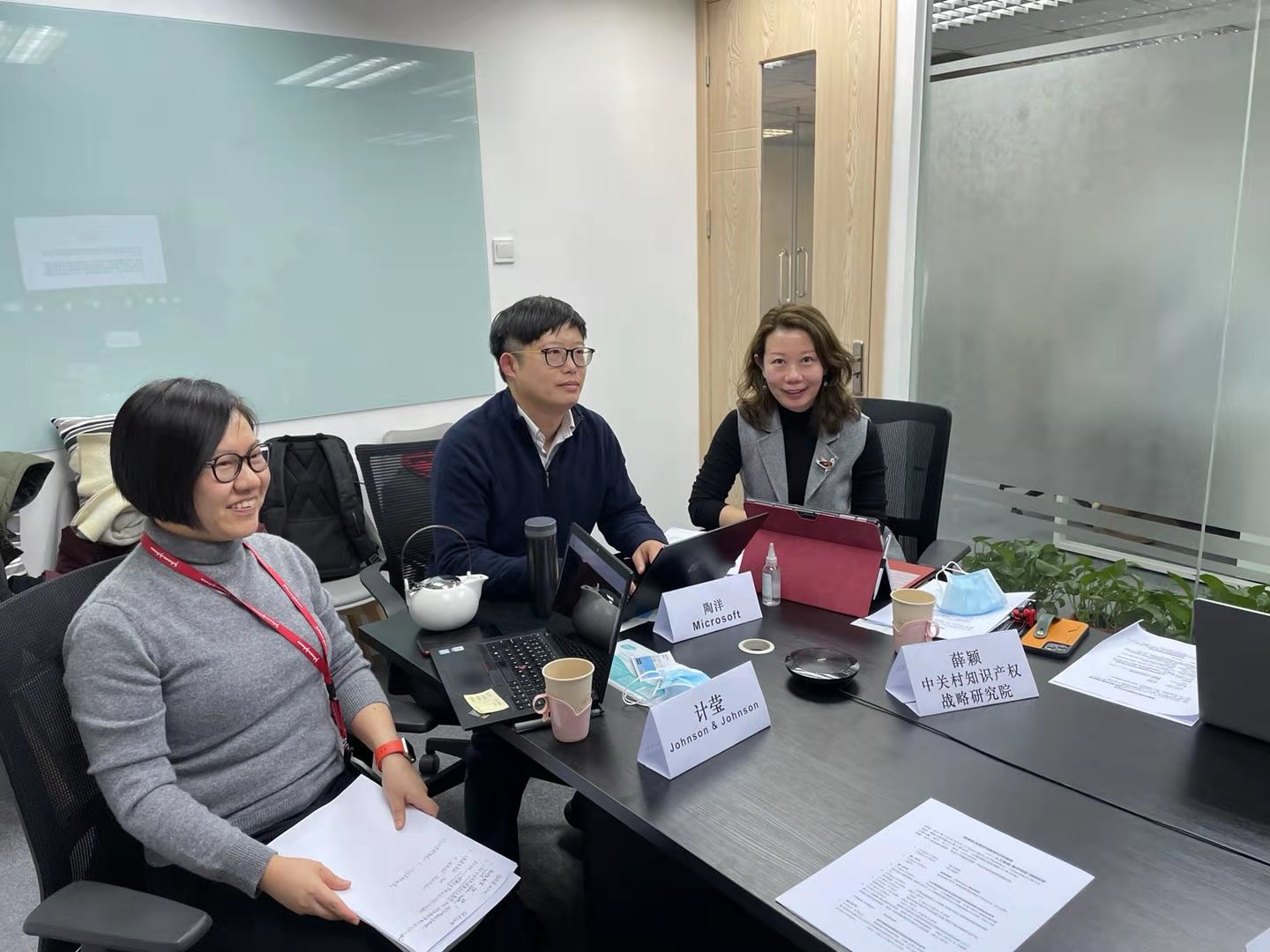 Left to right: Ji Ying, Tao Yang, Xue Ying in QBPC Office in Beijing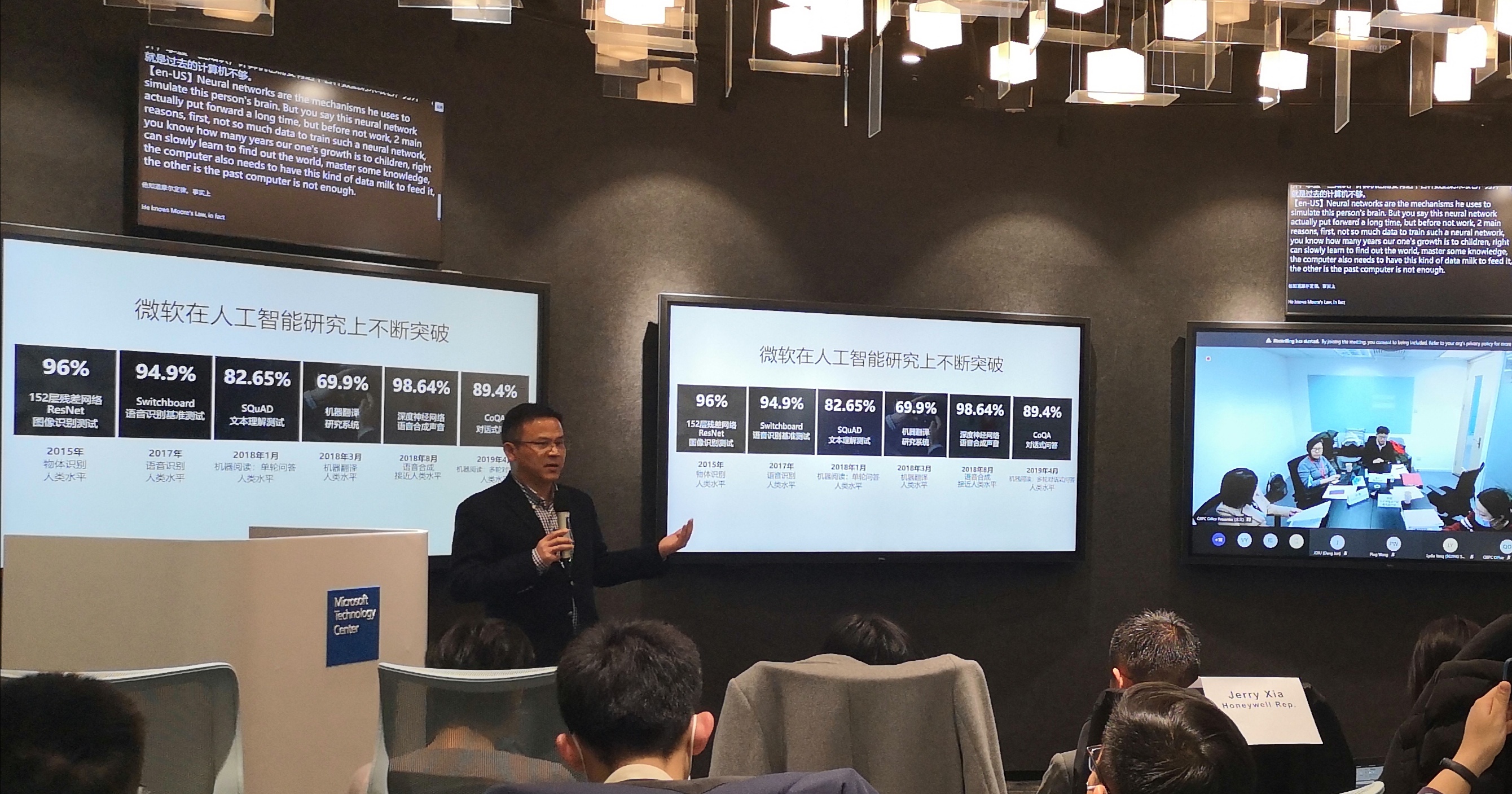 Liu Kangping Zhang Qiang
DXC senior consultant Zhang Chun introduced some practical solutions for enterprise cloud empowerment and digital transformation. He also presented about how to accelerate the transformation of enterprise digitalization based on enterprise strategy, operation model and business model, and how to create a whole process digital data value chain for the patient based on hybrid cloud platform in healthcare industry. Kang Jie, General Manager of the Solution Center of Chinasoft International, showed some practical application scenarios of digital solutions, including telemedicine platform, remote monitoring platform of medical care, medical data integration platform, etc.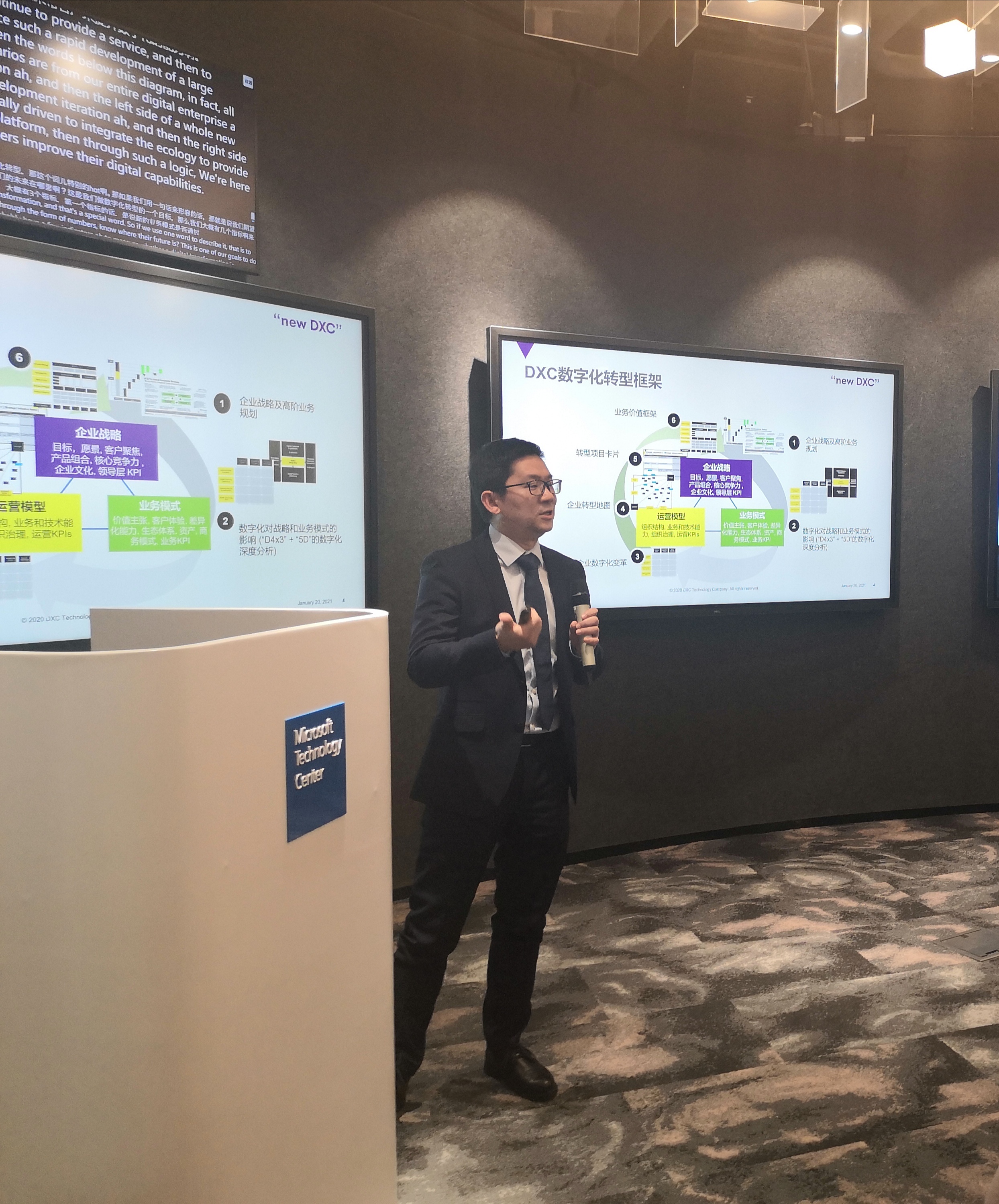 Zhang Chun Kang Jie
Legal Reflections and Responses on Medical Innovation and Cybercrime
Jiang Su, the Deputy Director of the Legal Artificial Intelligence Laboratory/Research Center and the Criminal Rule of Law Research Center of Peking University, analyzed and interpreted the legal issues of wisdom healthcare. The wisdom healthcare rose under the background of the development of artificial intelligence, maldistribution of medical resources, severe shortage of medical and nursing staff, and aging population. The current applications have become increasingly extensive, such as health management, hospital management, medical imaging, and auxiliary diagnosis. The potential legal issues included data and privacy protection, product liability and medical damage liability, and intellectual property rights. He mentioned that the balance between personal information protection and data open sharing were essential in the big data applications for health. In addition to introducing and analyzing product liability and medical damage liability for wisdom medical care, he also stated that some challenges existed in terms of novelty and inventiveness when applying for patents for medical AI products.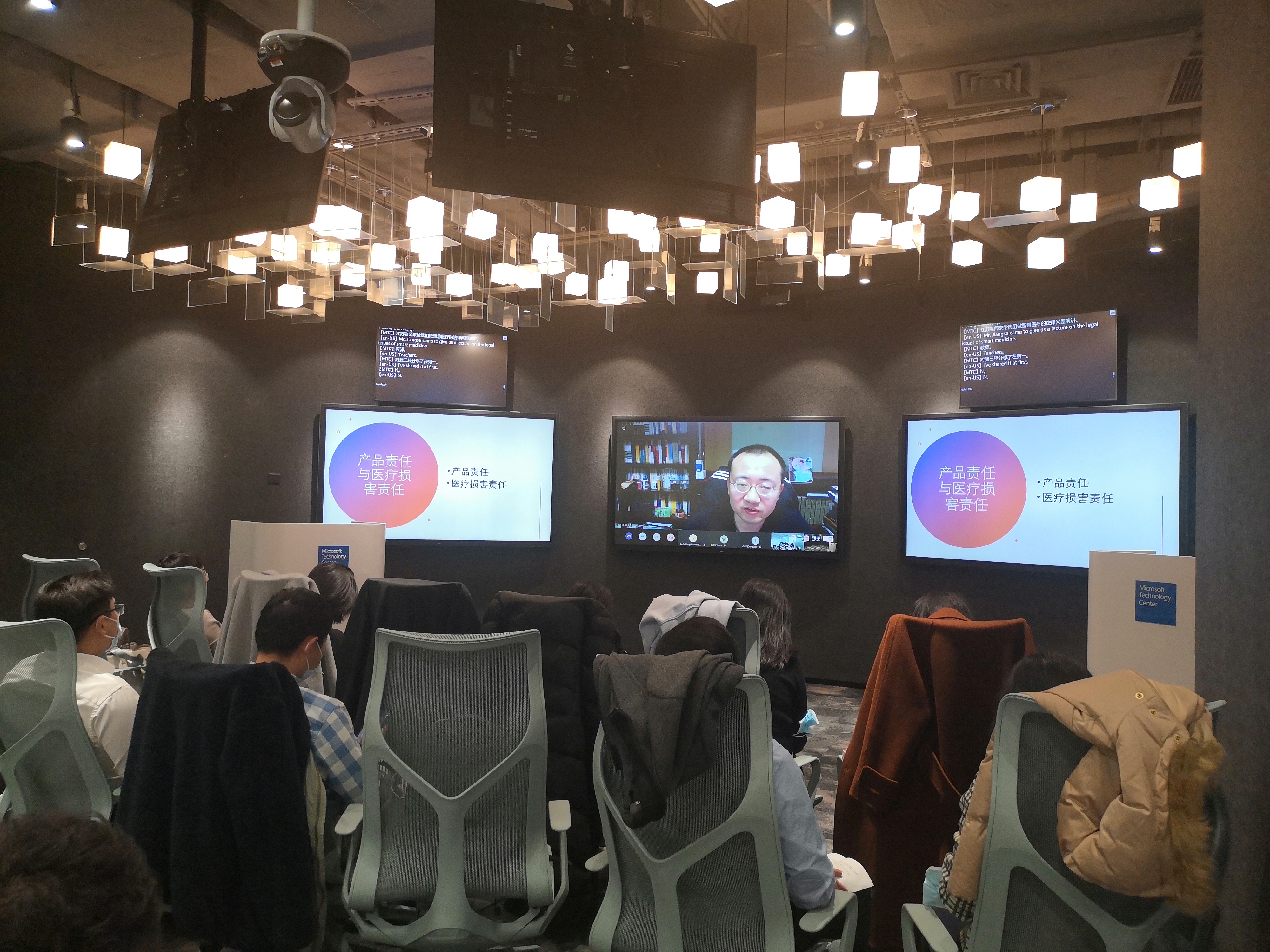 Jiang Su Wu Shenkuo
Then, Wu Shenkuo, Executive Director of the International Center of Cyber Law at Beijing Normal University and Secretary General of the Research Center of the Internet Society of China, shared his insights by analyzing the trends of laws related to protection of data security and personal information. He mainly explained in the two aspects regarding data security and privacy. One is the policy and strategic requirements and the other is legal and regulatory system. The key to accelerate digital development lay in promoting the development and utilization of data resources, safeguarding national data security and strengthening personal information protection. With the current trends of laws, he suggested companies build a solid compliance system in technical security, organizational management security and information security.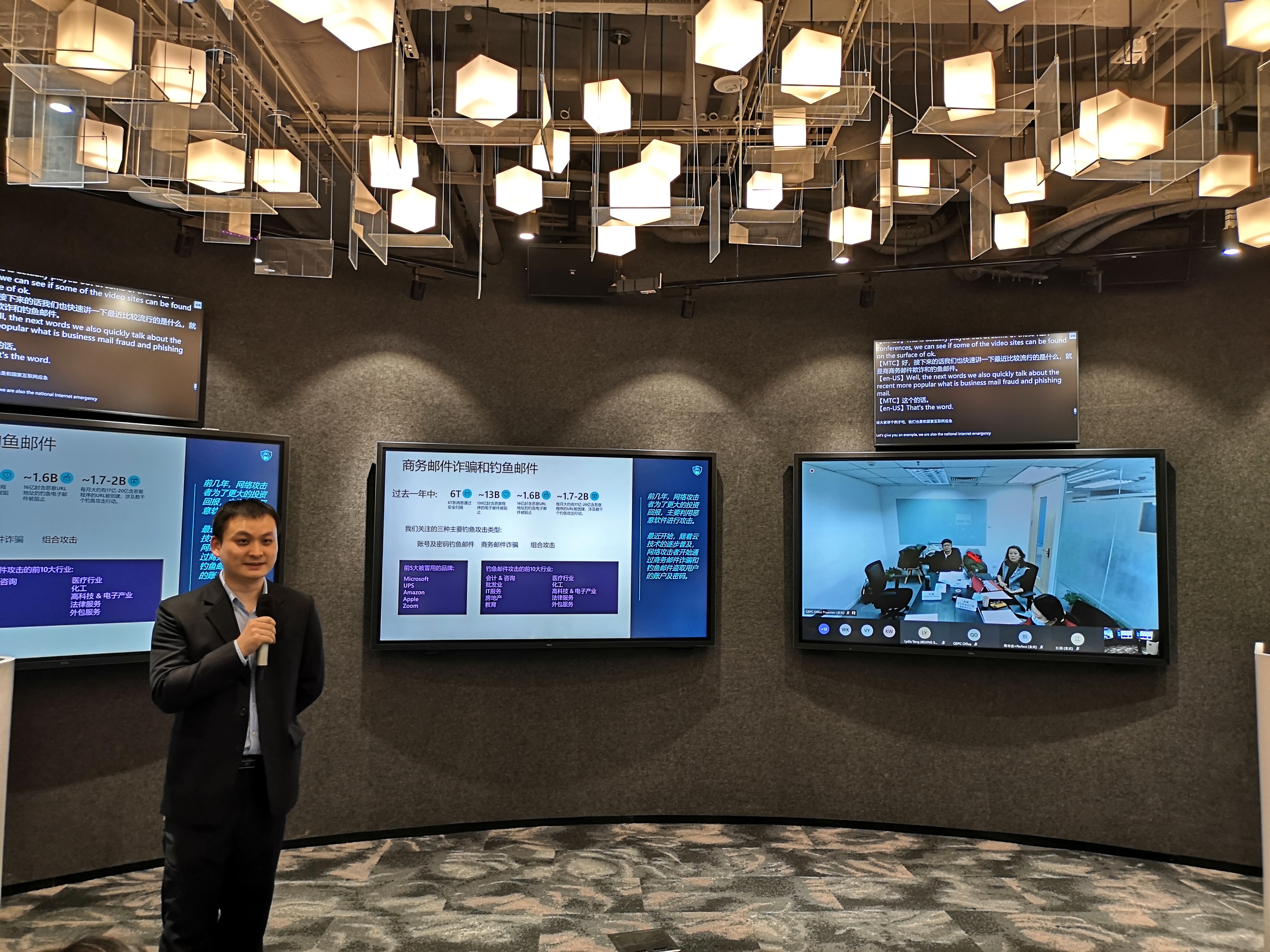 Eric Zhou Yang Ning
Microsoft Digital Security Senior Analyst Eric Zhou introduced the prevention against extortion software and business email scams in cyber security for digital healthcare. Enabling multiple element authentication, developing good security awareness and email usage habits, and timely installation of application and system patches are effective measures to prevent ransomware and email scams. Regarding this issue, Xue Ying, a representative of Zhongguancun Institute of Intellectual Property Strategy, made suggestions on internal supervision and labor distribution based on her own practical experience. Finally, Director of Microsoft Government Affairs East China Yang Ning made closing remarks.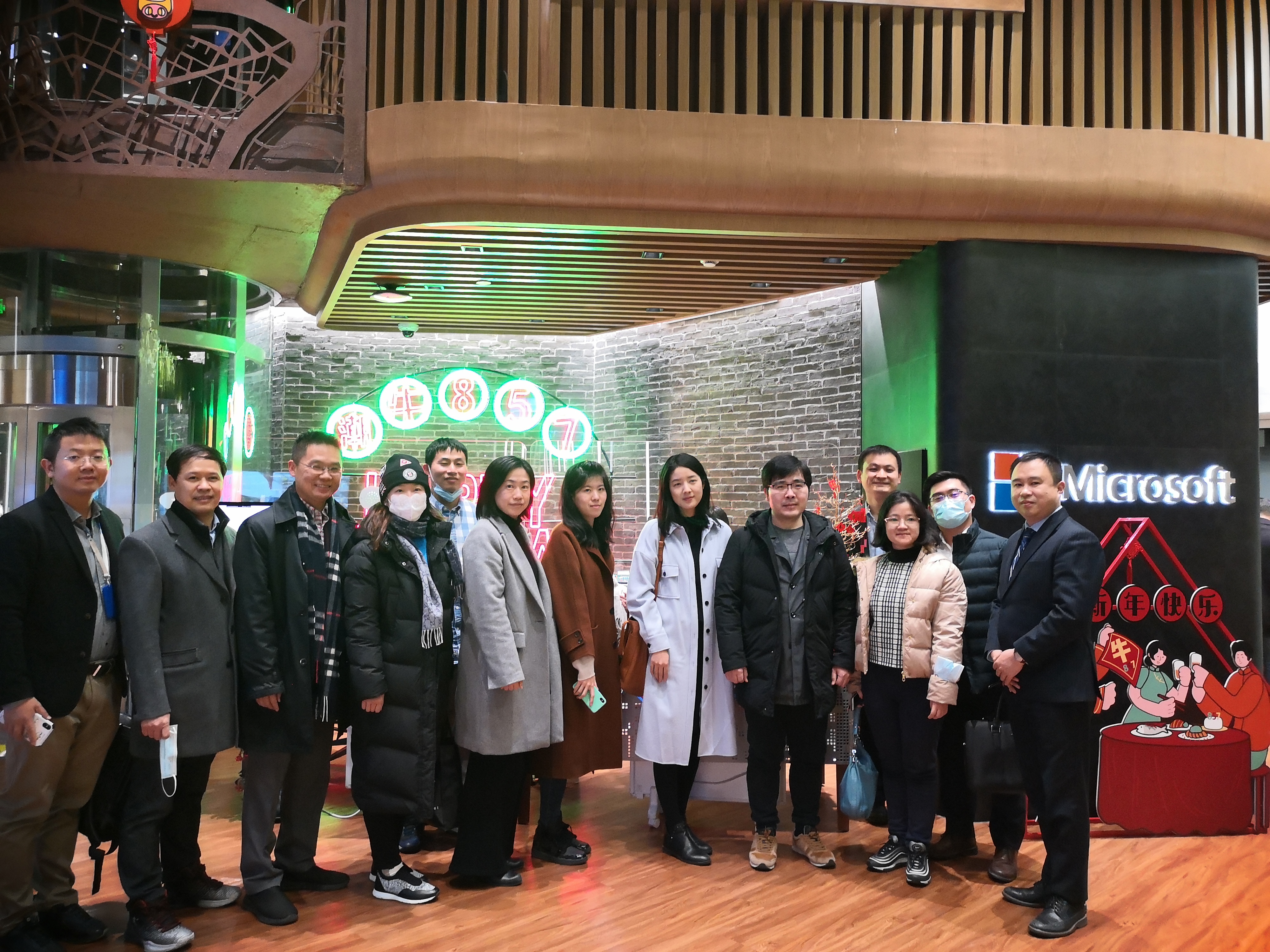 Group photo
With the development of artificial intelligence technology and the upgrading of the medical industry, the integration and innovation of the two fields have become important trends. After this meeting, the AI&D IWG and the P&MD IWG of the QBPC will continue to focus on wisdom healthcare and maintain more diverse and in-depth communication and cooperation with industry experts and scholars.