On January 21, Deputy Director of the Office of the National Leading Group on the Fight against IPR Infringement and Counterfeiting ("NLGO") and Deputy Director-General of the Department of Law Enforcement and Inspection of State Administration for Market Regulation ("SAMR") Lu Zhengmin, and Quality Brands Protection Committee ("QBPC") Chair Michael Ding and other Service Team members held an online meeting, discussing priority and difficult IP protection issues for enterprises with foreign investment and plans to deepen cooperation between the two organizations.
Michael Ding reviewed QBPC's work in 2020 and introduced the work plan for 2021. The year of 2020 had seen successful collaborations between QBPC and NLGO: QBPC co-hosted the Forum on International Cooperation in Fighting against IPR Infringement and Counterfeiting at the 3rd International Import Expo; the Second Edition of the Workshop on Administrative Protection of IPR was held in Shanghai, with representatives of administrative agencies from twenty-five provinces, municipalities and autonomous regions, and more than one hundred representatives of QBPC member companies, foreign missions, and trade associations in attendance; An MOU between QBPC and Sichuan IP Administration was signed to establish a responsive mechanism against infringement and raise the public awareness of the importance of IP protection. In 2021, with serving members at its core, QBPC would study how different industries were developing and find solutions to their common issues; work closely with the legislature, the judiciary and the enforcement agencies, and provide constructive suggestions for drafting and implementing laws and regulations; connect IP protection government agencies and organizations across the world to fully leverage QBPC's global influence.

QBPC Government Affairs and Public Policy Committee Chair Tao Yang, Legal Committee Chair Michael Yu and Best Practices/Enforcement Committee Chair Conan Chen introduced their committees' work plans in 2021.These plans exemplified QBPC's focus on key markets and product. With the pandemic still ravaging the world, counterfeits had not only damaged brands' reputation, but had also put consumers' health and safety in danger. These plans emphasized establishing long-term communication channels with central and local law enforcement authorities so that the views of QBPC members could be regularly brought to the agencies for feedback. For issues that had long troubled right holders, such as bad-faith registration of trademark, and challenges brought by new business models, such as securing evidence of selling counterfeits on livestream, the committees had research projects and seminars planned. In 2020, a series of laws, regulations, judicial interpretations and policies on IP protection were released. During the consultation period for these documents, QBPC submitted position papers and many suggestions were adopted. In 2021, QBPC would focus on helping implement these policies, study their impacts on actual practice and timely bring such first-hand information back to the government. QBPC would continue to follow the development of Regional Comprehensive Economic Partnership and the Comprehensive Agreement on Investment between China and Europe. Through building bridges, QBPC would continue to introduce China's experience in IP protection to the international community in an objective manner.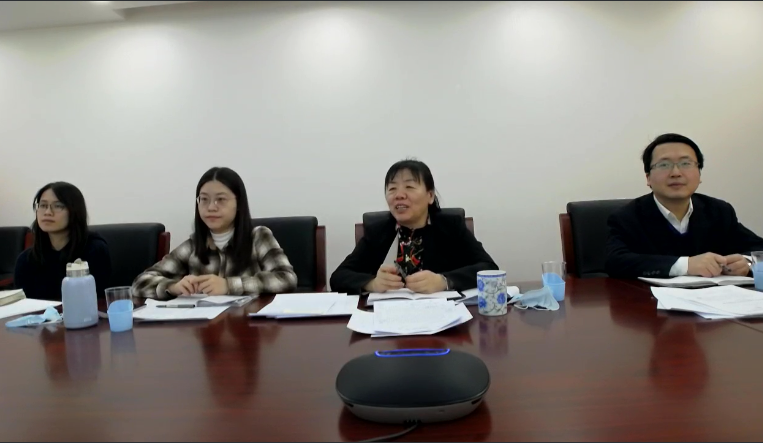 Lu Zhengmin emphasized that the anti-counterfeiting cause was facing shifting landscapes, new challenges and thus having additional tasks. NLGO would continue to take Xi Jinping's Socialism Thoughts with Chinese Characteristics in the New Era as a guide, thoroughly coordinate the IP protection work across the nation, implement the 2021 work plan on anti-counterfeiting, focus on key fields and strengthen IP protection on the Internet, in rural and high-risk areas. For goods and services that were critical to people's health and property, NLGO would initiate special operations to root out infringing product. On the international front, NLGO would deepen collaboration with their counterparts in other countries and share the progress China had made on IP protection with the world; domestically, NLGO would further promote the ideal of social governance, showing no tolerance towards counterfeits and infringement.
Director of the Department of Law Enforcement and Inspection of SAMR Zhou Yong, QBPC Vice Chair Ji Ying, Membership Services Committee Chair Penny Sun and Head of QBPC Office Sherry Hu attended the meeting.