On April 25, QBPC Vice Chair Qu Xiaoyang, Legal Committee Chair Michael Yu, and other QBPC member representatives were invited to attend the press conference and symposium, held by the Shanghai Pudong New Area People's Court, on how IP judicial services for foreign parties may contribute to improving the business environment. Representatives from Shanghai Municipal People's Congress, People's Political Consultative Conference, Pudong New Area Government, free trade zone, and New Area Management Committee were also among the participants.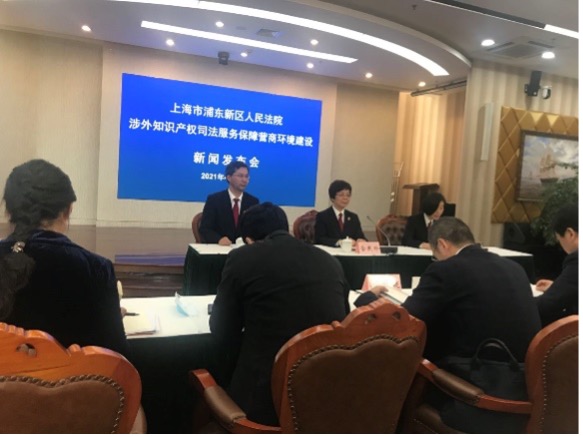 At the press conference, the White Paper on IP Judicial Services for Foreign Parties to Safeguard the Business Environment was released. Senior Judge Jin Minzhen, introduced the Pudong Court's comprehensive efforts in strengthening IP protection, adjudicating cases involving foreign parties in a fair and efficient manner, protecting the legitimate interests of Chinese and foreign parties equally, and serving and safeguarding the business environment. The white paper was distributed among the participants. The strict protection was manifested in the following aspects: first to apply punitive damages in Shanghai; applied the maximum statutory damages in several cases; awarded the right holder up to 10 million CNY in a single case; in 2020, 75% of defendants in criminal trials were sentenced to prison terms with no probation etc. Presiding Judge Xu Jun of the IP tribunal introduced the ten model IP cases that involved foreign parties. Several QBPC members' winning cases had made to the list.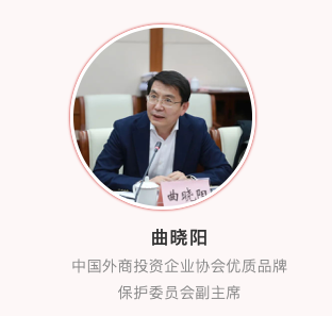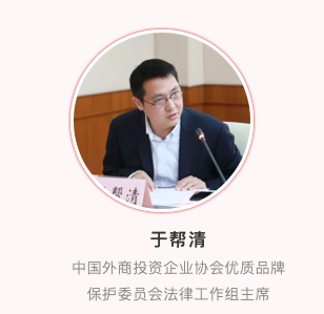 Afterwards, the Pudong Court held a symposium to hear the views of the participants. Wu Jinshui, president of the Pudong Court, chaired the meeting. Wu Jinshui first briefed the participants on the basics of the Pudong Court's efforts to contribute to improving the business environment through IPR judicial services for foreign parties. And the participants made comments in response. Qu Xiaoyang hoped that the two sides could collaborate further to jointly create a better business environment. Meanwhile, he mentioned two issues of great concern to QBPC members: first, due to the pandemic, to acquire and legalize evidence and documents aboard were fairly time consuming, and an alternative was needed; second, QBPC members looked forward to further strengthening the protection of trade secrets. Michael Yu once again congratulated the Pudong Court on its nomination as one of the QBPC IPR protection best practice institutions in 2020, and put forward two suggestions: on one hand, Pudong Court could continue to support QBPC members' the IPR protection work and provide guidance for foreign enterprises to seek judicial IP protection in China; on the other hand, Pudong Court could share the achievements of protecting foreign parties' IPR with more QBPC members so that the members could publicize them to the headquarters and the international community. Representatives of other member companies suggested that the Pudong Court continue to increase the use of "three-in-one" adjudication model to increase anti-counterfeiting efforts and damages in IP litigations.