On the morning of June 22, the Quality Brands Protection Committee of China Association of Enterprises with Foreign Investment (QBPC) held the 2021-2022 Annual Top Ten Cases Announcement of Intellectual Property Protectiononline. Nearly 200 people attended the event, including leaders from the State Administration for Market Regulation (SAMR) and China Association of Enterprises with Foreign Investment (CAEFI), representatives of enforcement agencies, diplomats from embassies of EU, US, Australia, Belgium, Canada, Spain and UK, and representatives of business associations, IPR research institutions, e-commerce platforms, media and QBPC members.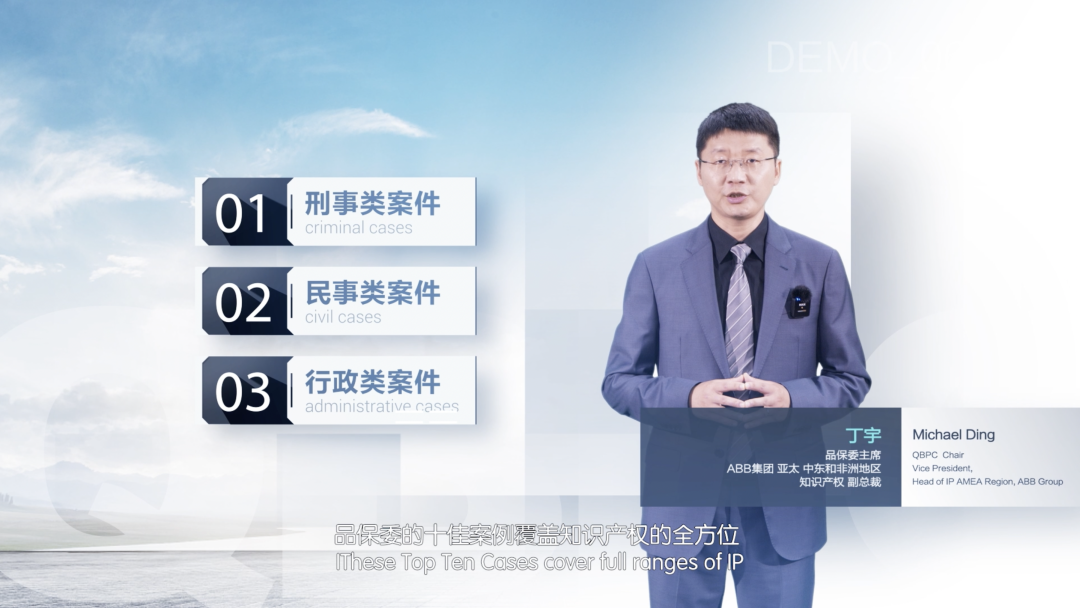 On behalf of QBPC, Vice Chair Qu Xiaoyang extended warm welcome to all participants. He said that this year was the 22nd anniversary of QBPC, which had grown into a large professional IP association for over 200 multinational companies in comparison with a small industry association of about 20 members at its debut. Since its foundation, QBPC had actively raised IP issues of its members with the legislature, judicial organs and enforcement agencies while submitting professional and practical suggestions and recommendations. Furthermore, QBPC had spent tremendous efforts on international exchanges and cooperation of IP protection, e.g. setting up long-term cooperation mechanism with a few international and influential IP organizations.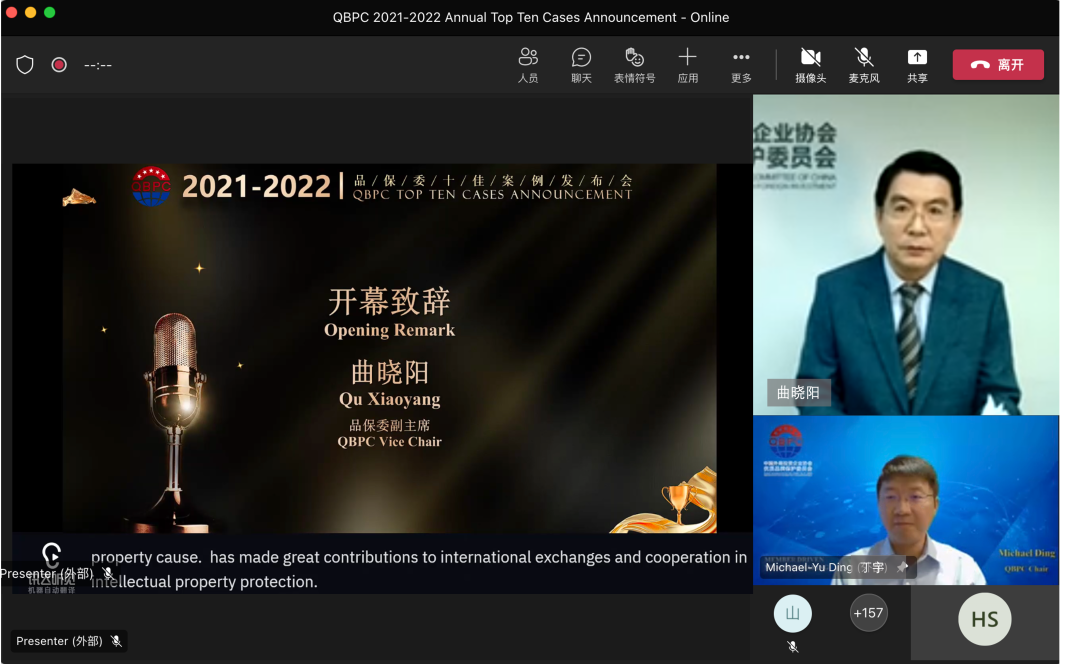 In respect of Top Ten Cases, Qu said that with relentless efforts in the past 20 years, the annual event had witnessed the active participation and positive responses of member companies as well as more and more excellent cases being nominated. As an example, the nominated cases in 2022 increased by nearly 20% over the previous year. While being recognized by relevant government agencies and supported by judicial organs and law enforcement authorities, it also enjoyed a high reputation in international IP community and became an indicator for learning about China's investment and IP environment.
After that, Qu announced the 2021-2022 Top Ten Cases and briefed on the highlights. The representatives of a few judicial organs and enforcement agencies also made wonderful comments on their cases respectively.
Cao Hongying, Executive Vice Chairman of China Association of Enterprises with Foreign Investment, made concluding remarks. He congratulated the representatives of judicial organs and enforcement agencies responsible for 2021-2022 Top Ten Cases. According to him, the cases involved a wide range of industries, and a few hot and difficult issues. Being typical with extensive social influence in terms of IP protection in relevant fields, they set good examples for future enforcement work and judicial judgment. Meanwhile right holders could also learn a lot from the experience. Cao spoke highly of the work of QBPC in recent years and looked forward to greater contribution by QBPC to the cause of IP protection in China.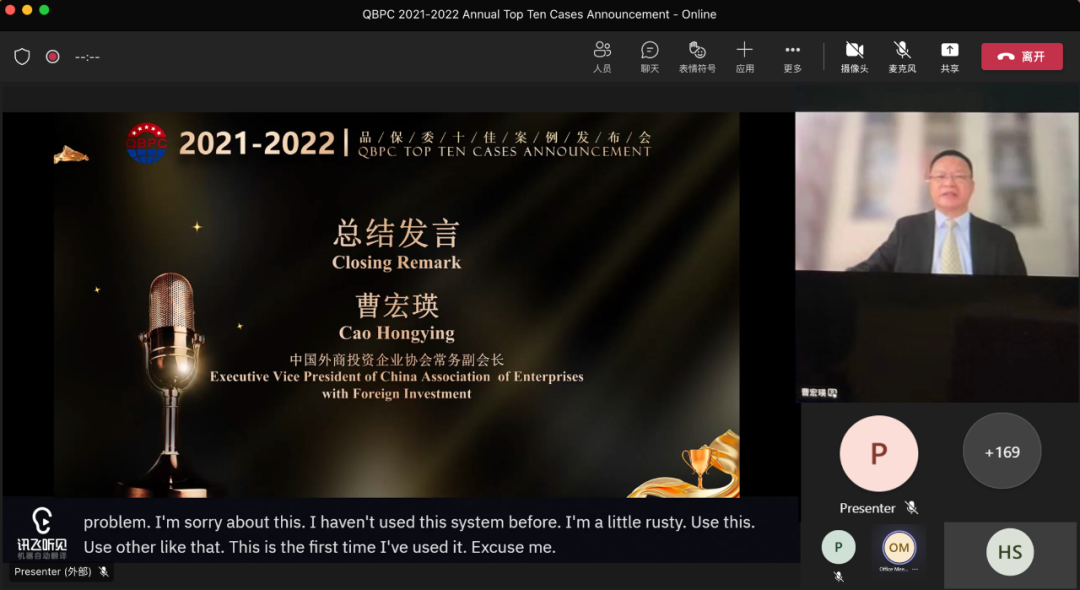 In 2002, under the strong support by then leaders of MOFCOM and CAEFI, and relevant authorities, QBPC tried the first Top Ten Cases, which turned out be a success. After that, it became an annual event. So far there have been 376 selected cases handled by 467 judicial organs and enforcement authorities in total.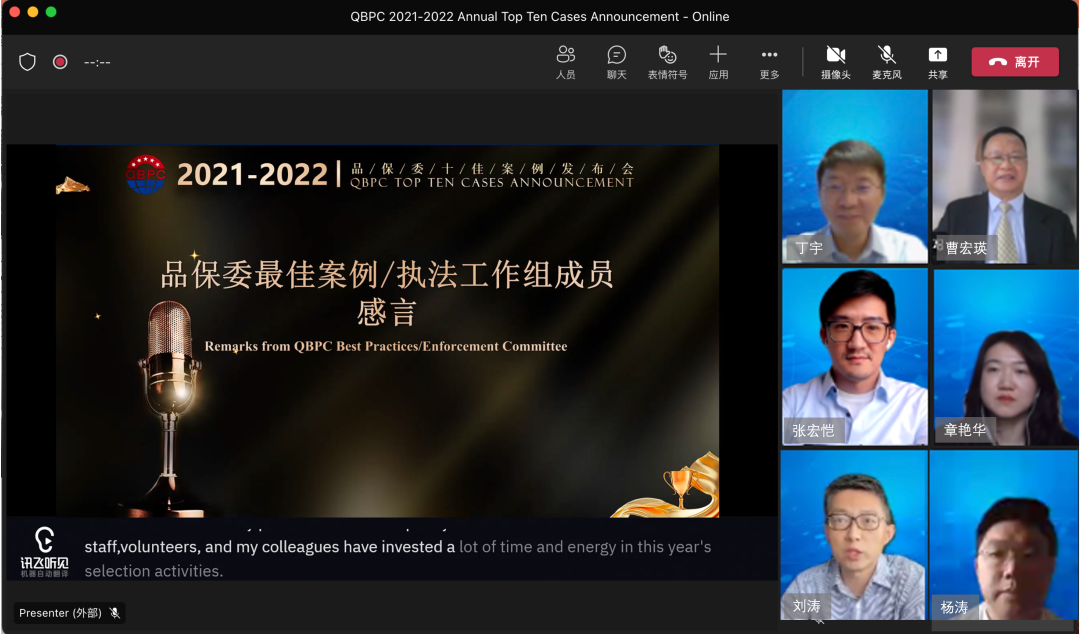 This year, in order to adapt to the latest developments of IP judicial protection, QBPC has revised the selection guidelines and set the nominated and selected cases into three categories of IPR protection: criminal case and/or criminal procedure, civil and/or civil procedure, and administrative case and/or administrative procedure. A total of 74 qualified cases were nominated by QBPC members this year, among which 31 were selected as Top Ten Cases. The competition was the closest in the history of the event.