On the afternoon of July 22, Quality Brands Protection Committee of China Association of Enterprises with Foreign Investment (QBPC) Best Practices/Enforcement Committee (BPEC) Vice Chair Hongkai Zhang and the representative of Victoria's Secret & Co. visited the Yiwu People's Court and presented the QBPC 2021-2022 Annual Top Ten Cases Appreciation Plaque. Chen Chengjian, Member of the Party Group and Vice President of the Court, Ye Fei, Head of Civil Tribunal IV (Intellectual Property Tribunal), and Chen Zhaofei, Assistant Judge, warmly received the delegation of QBPC.
Firstly, Chen Chengjian and Ye Fei warmly welcomed the representatives of the QBPC and introduced the intellectual property trial of the Court. Yiwu Court was the first pilot court in the province for the reform of the trial mode of three trials-in-one body, and had centralized jurisdiction over first instance IPR criminal and administrative cases in Jinhua region since May 2018. The court had implemented a boutique strategy to guarantee intellectual property trials and set up Judge Ye Fei's workshop, which provided one-stop guidance on mediation work and small-scale litigation procedures, thereby enhancing trial efficiency. The court also strengthened the equal protection of Chinese and foreign brands by increasing the compensation for infringement and other measures. In the case of trademark infringement dispute between the plaintiff Victoria's Secret & Co. and the defendants Chen and Gong, a company in Yiwu City, it was identified that the defendant initiated infringement in 2014, and continued production and sales of the infringing products even after several administrative penalties, with obvious subjective intent and serious aggregation. Therefore the Court increased the amount of compensation according to relevant laws. In addition, the two sides also exchanged views on the punitive damages system for IPR, the retroactive pursuit of IPR infringement and proposals for handling civil and criminal crossover cases.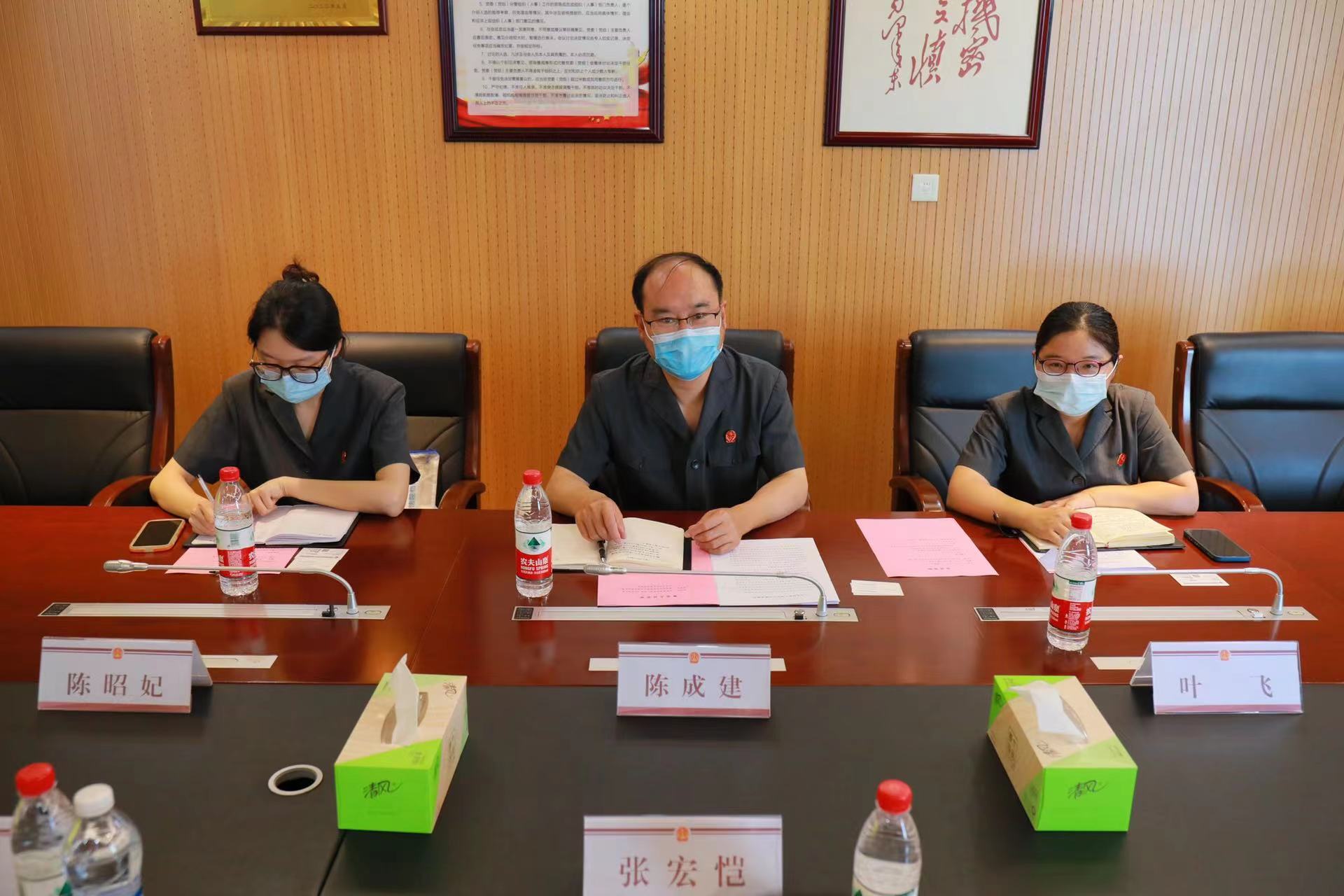 After that, BPEC Vice Chair Hongkai Zhang introduced the organizational structure and characteristics of the QBPC as well as reviewing the close collaboration between QBPC and the Court. According to him, the Annual Top Ten Cases Selection, as a star project of QBPC, had been held for 21 times. The selected cases were all highly representative, reflecting the hot and difficult issues of IPR, and well acknowledged by the judicial and law enforcement departments at central and local levels. The number of candidate cases was as high as 74 this year, which was the most competitive in the history. The case of "VICTORIA'S SECRET Piercing the Corporate Veil Trademark Infringement Case", handled by Yiwu People's Court, was finally selected as one of the QBPC 2021-2022 Annual Top Ten Cases. Thus QBPC and the representative of the right holder of Victoria's Secret & Co., the nominator of this case, expressed their gratitude to the court.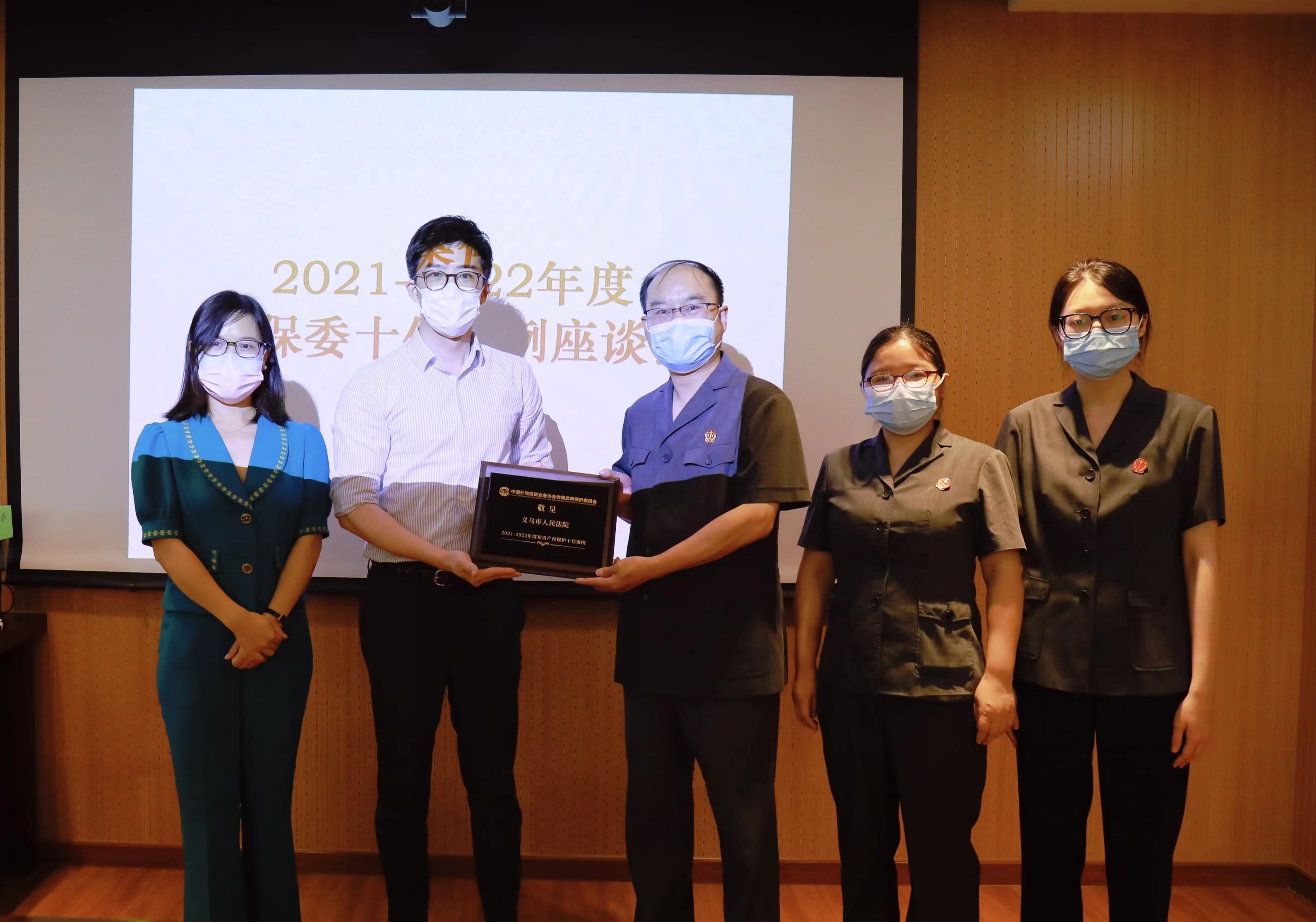 Finally, the delegation of QBPC presented Top Ten Cases Appreciation Plaque to the Yiwu People's Court and looked forward to more exchanges and closer cooperation between the two sides in the future.