On the afternoon of March 7, Quality Brands Protection Committee of China Association of Enterprises with Foreign Investment (QBPC) Chair Michael Ding, Vice Chair Tao Yang, Best Practices/Enforcement Committee (BPEC) Chair Peter Yang and Vice Chair Nora Zhang visited the Food, Drug and Environment Crime Investigation Department of the Public Security Bureau of Shandong Province (Shandong FDECID) . Shi Jian, Chief Captain of Shandong FDECID, Chen Gangqing, the Political Commissar and Gao Bin, Deputy Chief Captain, warmly received the delegation of QBPC.

Firstly, QBPC Chair Michael Ding briefly introduced the organization structure and four major tasks of QBPC, including following up laws and regulations as well as providing advice and suggestions, maintaining communication and cooperation with central and local law enforcement agencies, assisting members to improve their capacity and strengthening international exchanges and cooperation. At the same time, he also briefed on the QBPC's iconic projects, such as the Annual Top 10 Case Selection and Announcement.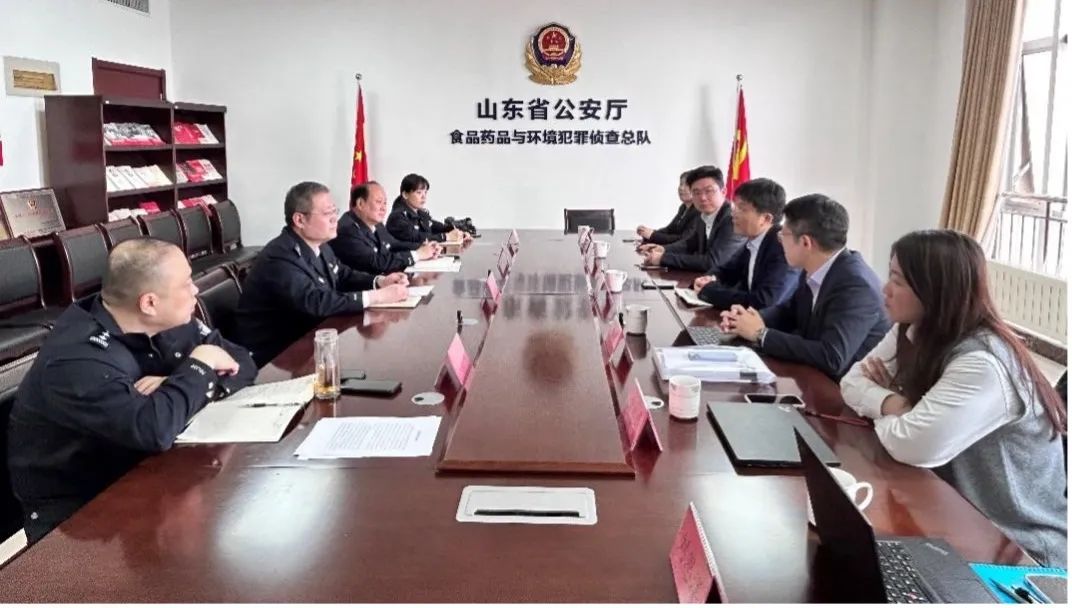 Subsequently, Chief Captain Shi Jian explained the status of IPR criminal protection carried out by Shandong FDECID, and looked forward to continuously deepening collaboration with QBPC, strengthening cooperation in intelligence information study, sharing case clues, analysis of industry patterns and publication of typical cases, which could further improve the quality of case investigation and help the brigade to learn about new trends of IP infringement crimes, so as to provide strong support for strengthening criminal protection of IPR as well as serving and optimizing the business environment.

Then, when responding to the host, Peter Yang and Nora Zhang said that the exchange meetings between the two sides turned out to be fruitful in previous years. Based on the existing close cooperation, they advocated for another annual exchange meeting and enhancing in-depth exchanges between rights holders and the brigade on specific case leads this year.

QBPC Vice Chair Tao Yang proposed that the 16 Industry Working Groups (IWGs) of QBPC faced a wide range of industry-specific problems and hoped to systematically provide the public security authorities with clues through exchange meetings, and assist the brigade to strengthen the criminal protection of IP through efficient and focused two-way communication.

In the final exchange session, the two sides also had in-depth discussion on how to further strengthen cooperation as well as specific cases.