On the morning of April 26th, the 3rd IP Forum of QBPC was held in Beijing, with the theme of Strengthen the Protection of Intellectual Property Rights and Contribute to High-quality and Sustainable Development.

There were more than 200 participants including Nan Jun, Deputy Director-General of the State Administration for Market Regulation (SAMR), Cui Shangke, Director, Department of Intellectual Property Protection of China National Intellectual Property Administration (CNIPA), Jiang Yili, Senior Supervisor of Intellectual Property Transnational Investigation of Hong Kong Customs, Ma Yide, Dean, Professor and Doctoral Supervisor of School of Intellectual Property, University of Chinese Academy of Sciences, Li Baozhong, Deputy Chief Captain of Food, Drug and Environmental Crime Investigation Division of Heilongjiang Provincial Public Security Department, Liang Yan, Deputy Director of Comprehensive Administrative Law Enforcement Bureau of Guangxi Zhuang Autonomous Region Administration for Market Regulation, Duncan Willson, Intellectual Property Counselor of U.S. Embassy Beijing, Benoit Misonne, IP Attaché of the Delegation of the European Union to China, and representatives from agencies handling Top Ten Cases, embassies, international organizations, trade associations, IPR research institutions, e-commerce platforms and QBPC members. The event was hosted by QBPC Vice Chair Ji Ying.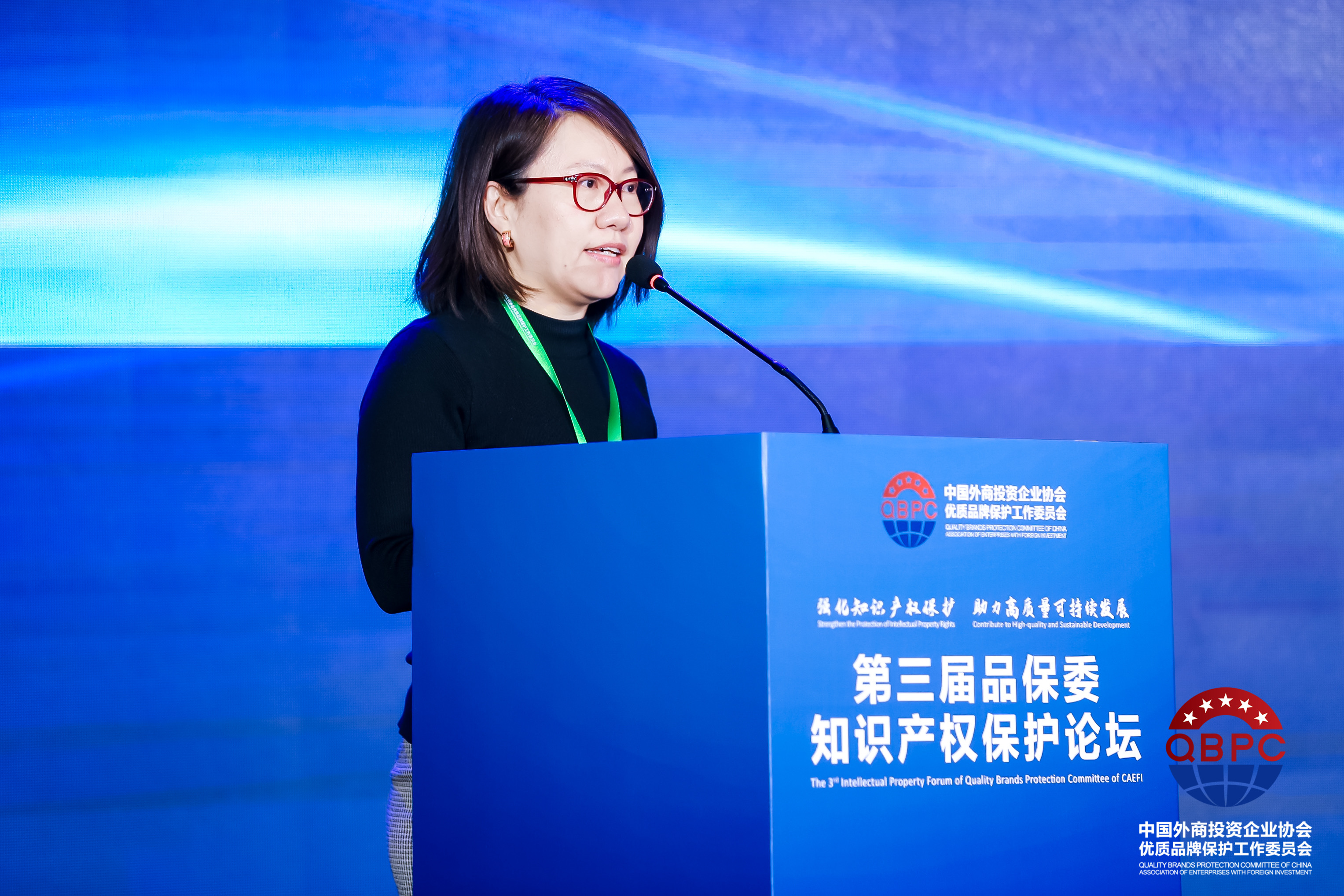 Ji Ying
QBPC Chair Michael Ding began by wishing all IP workers Happy World IP Day! Regarding the theme of the forum, Michael emphasized that quality brands and technological innovation were the headstream of high-quality sustainable development, while potent IP protection and predictable results could promote brand building and investment in innovation. QBPC had been committing itself to promoting all-round IP protection including not only trademark protection, but also trade dress, copyright, patent technology, trade secret, etc. He expected the forum to focus on hot and difficult issues. Through case study, the participants were able to learn about the latest progress of IPR protection in China from the aspects of criminal, civil, and administrative protection, share successful experience and promote best practices.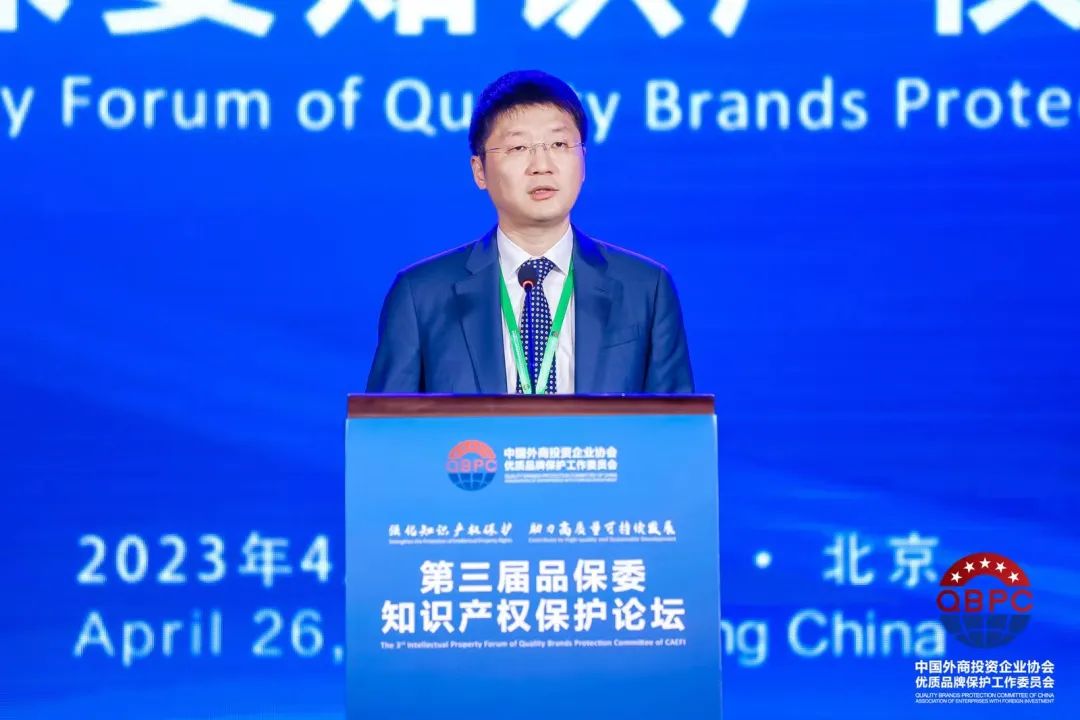 Michael Ding
In his keynote speech, Nan Jun pointed out that, in order to implement President Xi Jinping's instruction of "strengthening intellectual property protection" and the spirit of "accelerating the implementation of innovation-driven development strategy" of the 20th Party Congress, SAMR as the leading department in fighting against infringement and counterfeiting had done abundant work in collaboration with all relevant departments with notable achievements including more efficient and integrated deployment, more complete legal construction, stronger administrative law enforcement, stricter judicial protection, and deeper international cooperation. He also highlighted that foreign investment was an important part of China's economy, which the Chinese government treated equally and provided equally protection. The IP protection in China had been highly recognized and praised by the international community. According to the Global Innovation Index 2022 released by the World Intellectual Property Organization (WIPO), China ranked 11th and had been steadily on a rising track for 10 consecutive years. Nan Jun said that SAMR would continue to vigorously promote administrative enforcement and judicial protection in collaboration with relevant departments, and encourage industry organizations such as QBPC, to play their role of promote society co-governance.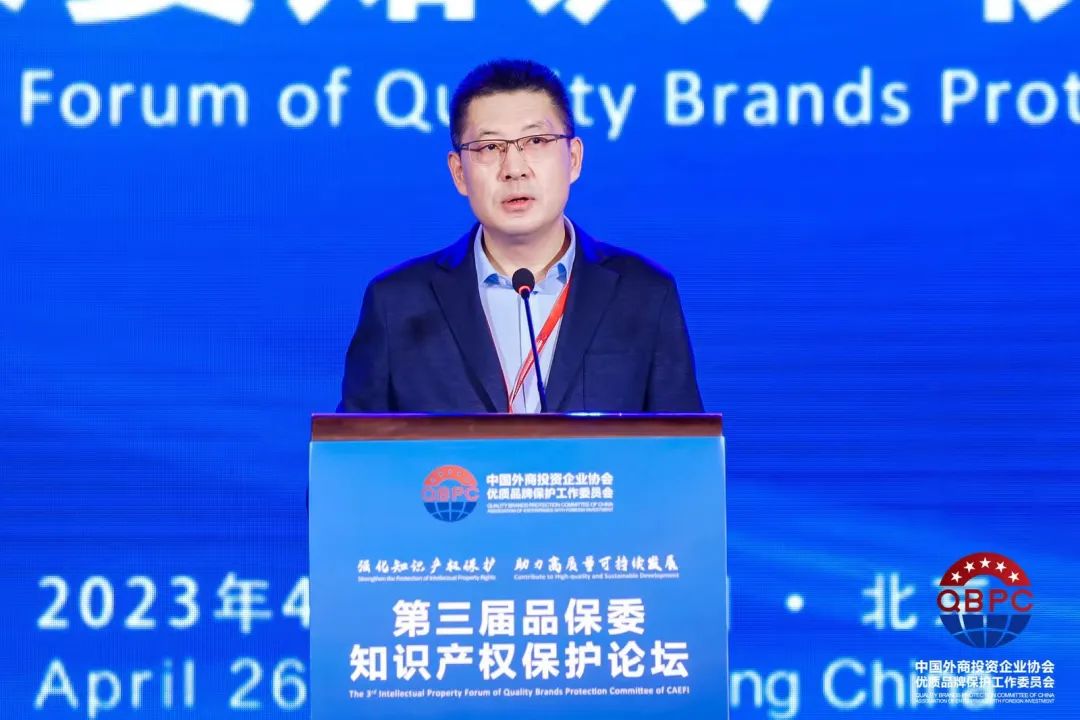 Nan Jun
Cui Shangke said that in the recent years, CNIPA had continued to strengthen top-level design, constantly improved laws and regulations, actively carried out supervision and inspection, and made every effort to create a market-oriented, legalized and internationalized first-class business environment to create more development opportunities for foreign investment. First, strengthening top-level structure design and comprehensively enhancing IPR legal protection for foreign invested enterprises; second, improving administrative efficiency and effectively strengthening the IPR protection for FIEs at source; third, strengthening operational guidance and severely fighting against IPR Infringement on FIEs; forth, improving institutional mechanisms and continuously improve the IP protection system. As an organization with numerous well-known FIEs, QBPC played important role in beefing up IPR protection for FIEs. He believed the forum would inevitably spark wisdom and make positive contributions to promoting IP protection for FIEs, as well as better serve the high-quality development of economy and society.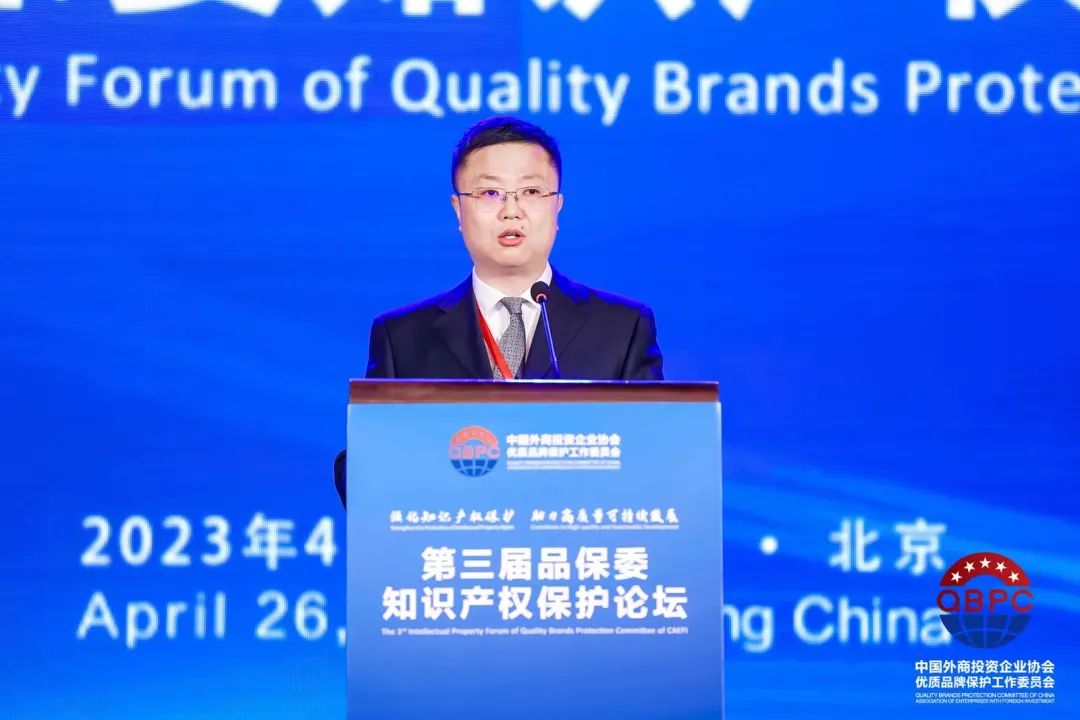 Cui Shangke
Duncan Wilson expressed his sincere gratitude to QBPC for its contribution to the exchanges on intellectual property between the United States and China! He said that QBPC had played an important role in the development of IP protection and law enforcement in China. Its efforts to promote the reform of China's IPR system had won respect and admiration of enterprises and government officials in many countries, and it had become a bridge for IPR exchanges between China and international community. QBPC's role as a bridge was beneficial not only for existing intergovernmental but also for industrial exchanges. It was crucial to global IPR reform that views upon IP development in China could be openly and honestly exchanged. In addition, he expressed his appreciation for the hard work and achievements of the law enforcement and judicial officials present.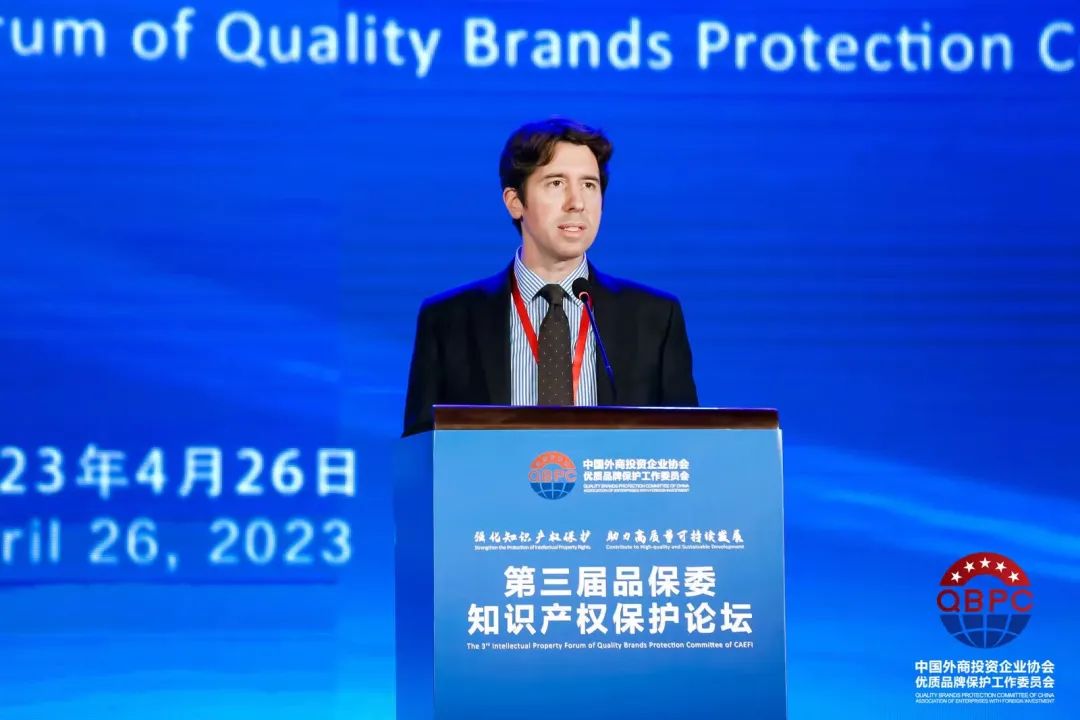 Duncan Wilson
Benoit Misonne, IP Attaché of the Delegation of the European Union to China, Etienne Sanz de Acedo, CEO of INTA, Li Chunlei, Professor and Director of Food, Drug and Environmental Crime Research Center of People's Public Security University of China, also delivered keynote speeches to express their views and made suggestions on relevant IP issues.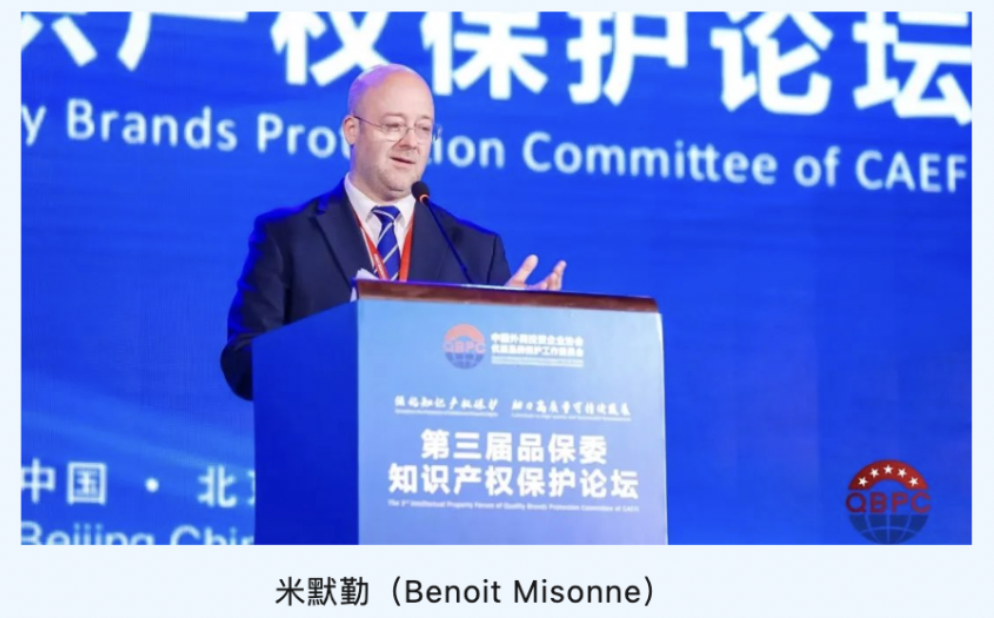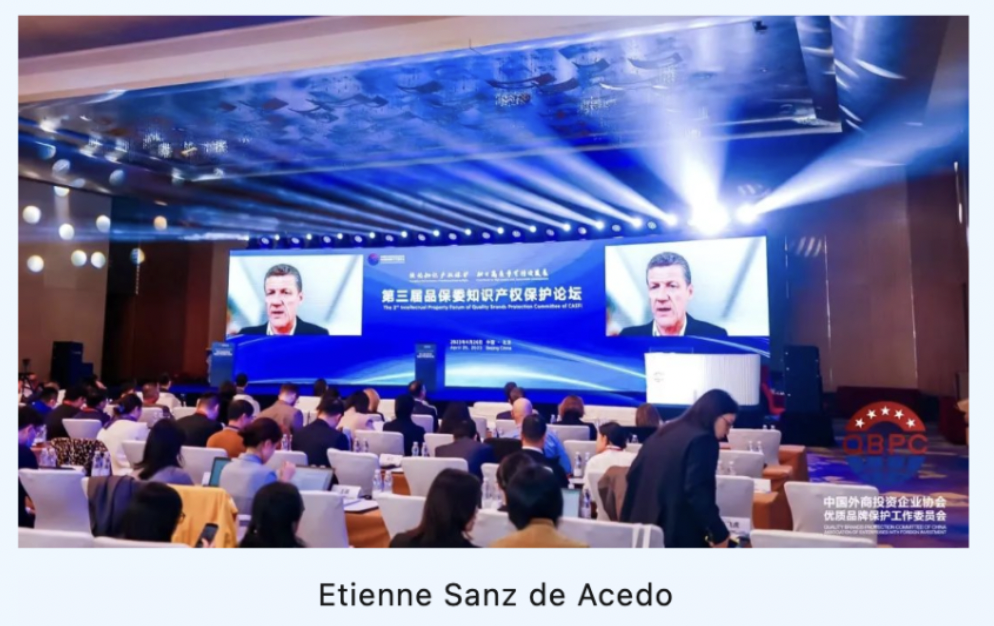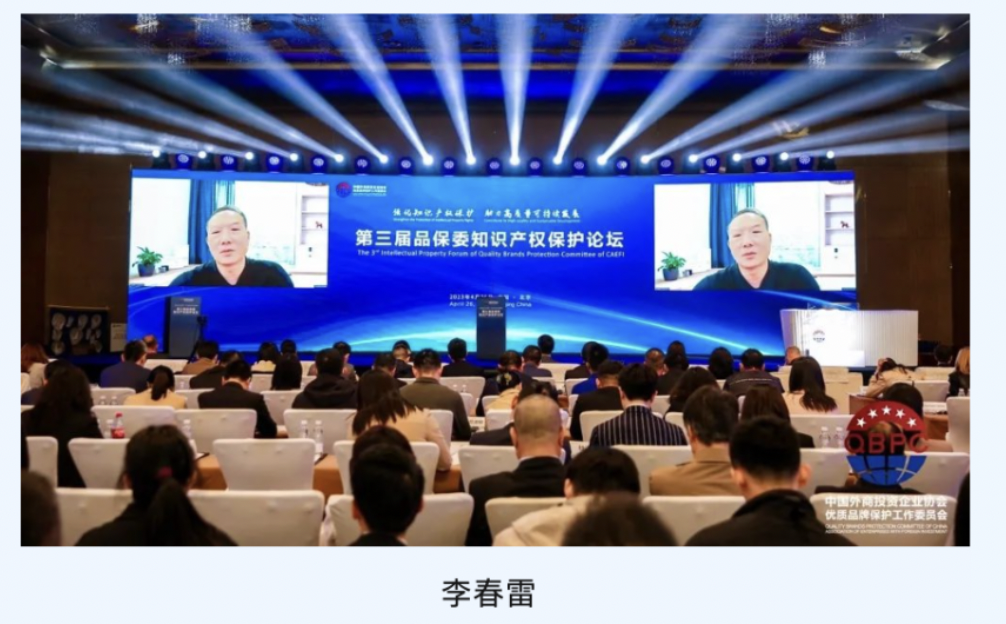 The forum featured three panel discussion sessions, which respectively focused on IP Protection through Administrative Enforcement Procedure, Criminal Prosecution and Civil Litigation. Representatives from local Administration for Market Regulation departments, public security departments and courts, some QBPC member representatives and IP Lawyers discussed relevant issues in depth and exchanged ideas with other attendees.