On May 8, Quality Brands Protection Committee of China Association of Enterprises with Foreign Investment (QBPC) Government Affairs and Public Policy Committee (GAPPC) held a Symposium on 'QBPC and Beijing Normal University (BNU) 's Research on Practical Issues of Transferring Data Across Border'. Wu Shenkuo, PhD supervisor of BNU School of Law and Deputy Director-General of Research Centre of Internet Society of China, gave an in-depth and detailed presentation on the background of the research project, global legislative trends, practices and solutions in China, and the compliance by enterprises in cross-border data access, and answered members' questions of concerns. Nearly 40 QBPC members attended the meeting in person and online.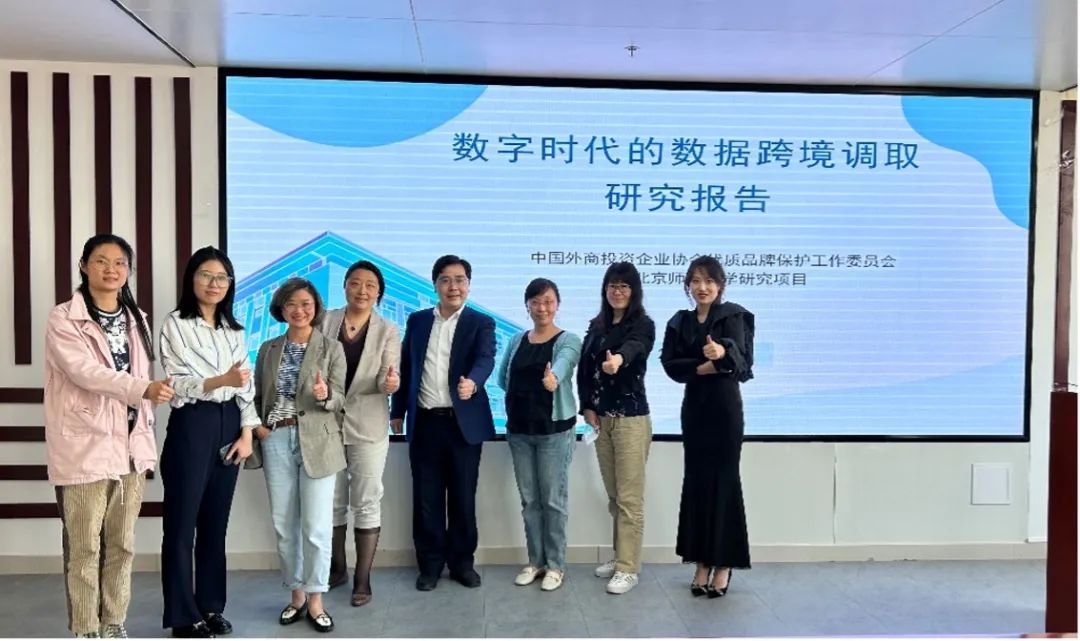 First of all, GAPPC Chair Hu Zhan made opening remarks and provoked the thinking on the relationship between IP protection and cross-border data access, which seems to be only a practical issue. Actually it involved all aspects of internal and external business operations, including business channel development, marketing, R&D, right protection (including IP protection) and compliance. She looked forward to in-depth learning and communication with the expert research team led by Prof. Wu today.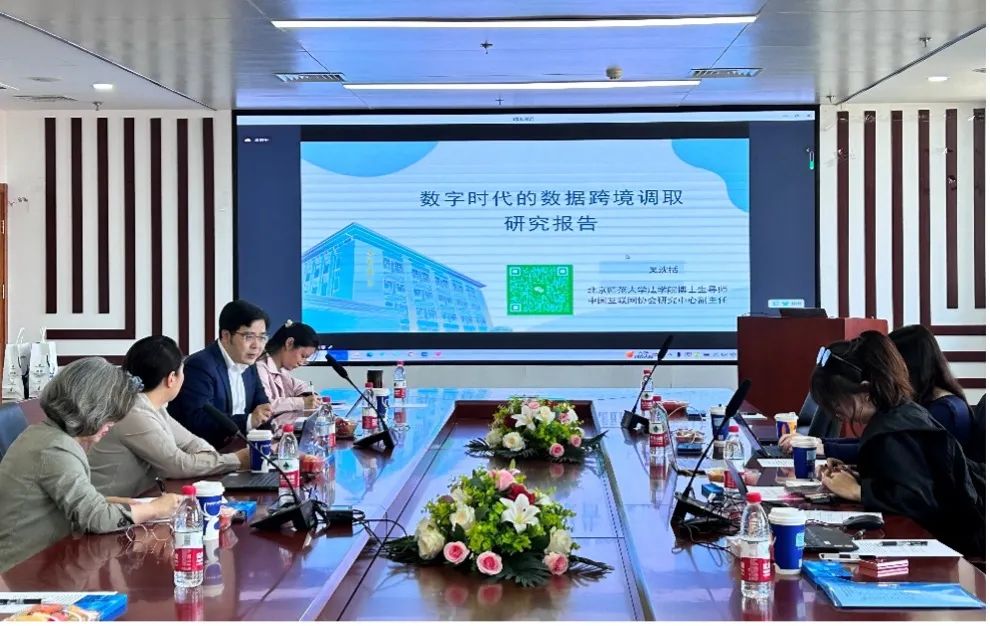 Then, Prof. Wu introduced the background, methodology, thinking and purposes of the research. He pointed out that since the fourth Internet technology revolution, the world development had entered the information age, and data as a new resource element had been valued by all countries. The booming development of digital economy in the global context had made the cross-border flow of data became the focus of the game among countries, and cross-border data access was on top of the agenda. Against the background of the continuous generalization of the concept of cybercrime, rising significance of the role of electronic data evidence, and significant increase in the demand for cross-border data access, the scenario of cross-border data access had become a key concern for legislation, law enforcement and justice in various countries. Through comparative analysis, literature study, empirical research and subject interviews, this project summarized three major categories of cross-border data access and analyzed their operation in practice, clarified the approach of cross-border data access regulation in line with China's conditions, and proposed measures for enterprises to respond at the compliance level.
Prof. Wu said that the symposium aimed to analyze the status quo of global governance on data cross-border access, comprehensively analyze the risk challenges in data cross-border access scenarios, and jointly discuss the compliance and risk control solutions related to data cross-border access. At the same time, he also mentioned two innovative points of the project, including systematically sorting out the global data cross-border access laws and regulations as well as focusing on enterprises' compliance while dealing with data cross-border access. Then, Prof. Wu elaborated the details of the research report by citing a lot of examples, data analysis, and domestic and foreign laws and regulations. He provided practical suggestions for the three types of cross-border data access in practice.
During the Q&A session, QBPC members raised some questions of common concern including the definition of cross-border data types, which were meticulously answered by Prof. Wu. Finally, on behalf of QBPC members, Hu Zhan thanked Prof. Wu's team for their efforts on the research of 'Practical Issues of Transferring Data Across Border' and the wonderful presentation. She looked forward to further exchanges with Prof. Dr. Wu on specific practical issues in the future.