On August 16, the Quality Brands Protection Committee of China Association of Enterprises with Foreign Investment (QBPC) Luxury Goods IWG held an offline IP salon in Shanghai. The salon was hosted by IWG Coordinator Miller Wang (MCM). Hongkai Zhang (NBCUniversal), Angela Shi (LEGO Group), Cecilia Dou (Apple) and Lawyer James Luo made presentations to 28 representatives from 16 member companies.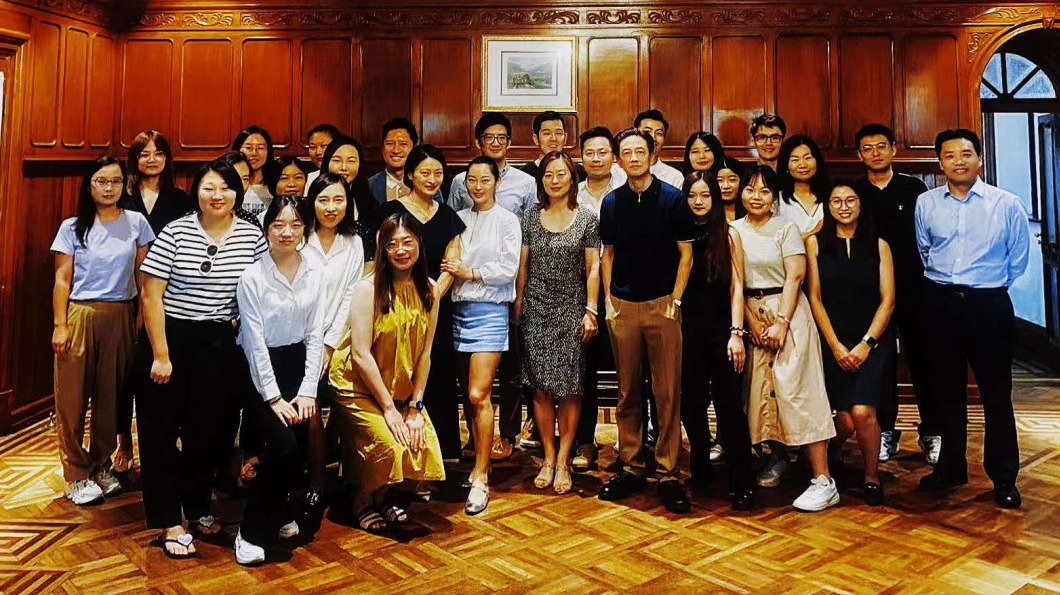 The speakers were from various IWG. They explained their understanding and best practice of IP protection from different perspectives, which benefited the Luxury Goods IWG members a lot.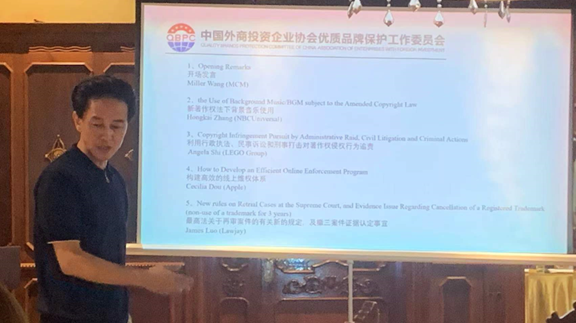 Miller Wang
First of all, Hongkai Zhang spoke on the copyright of background music, the right of producers of sound recordings to be paid, the characteristics of the use of background music online and offline, and the risk management in the process of music playback and usage.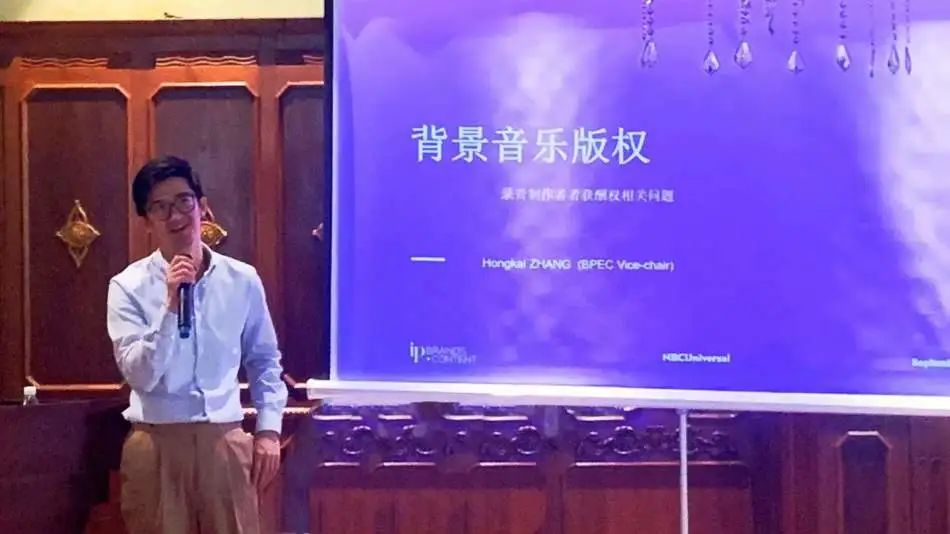 Hongkai Zhang
Then Angela Shi shared her experience and answered questions asked by attendees based on the successful cases that she had handled. She explained the comprehensive protection of copyright through criminal strike, administrative protection (customs border protection) and civil litigation, as well as the details, difficulties and key points in the process of case investigation, evidence collection and promotion.
After that Cecilia Dou shared some of her views on building an efficient online right protection system as well as analyzing the challenges and solutions encountered in online right protection on major platforms one by one. She suggested that, according to different situations, brand owners should flexibly apply different approaches such as notice to delete infringing links, criminal investigation, administrative protection and so on. The three approaches complemented each other and constituted an important part of online brand protection.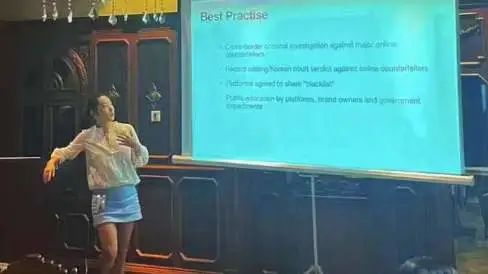 Cecilia Dou
At the end of the meeting, James Luo, from the perspective of a lawyer, explained the new rules on retrial cases issued by Supreme People's Court (Guideline on Strengthening and Standardizing the work of Jurisdiction Escalation and Retrial and Arraignment), and a successful case of evidence determination in cancellation of a registered trademark (non-use of a trademark for 3 years), which meant the judicial organs had put forward higher requirements for the use of trademarks.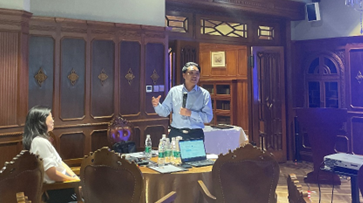 James Luo