The 2023 EU-China Forum on Criminal IP Enforcement, co-organized by Quality Brands Protection Committee of China Association of Enterprises with Foreign Investment (QBPC) and IP Key China, concluded successfully on October 18-19.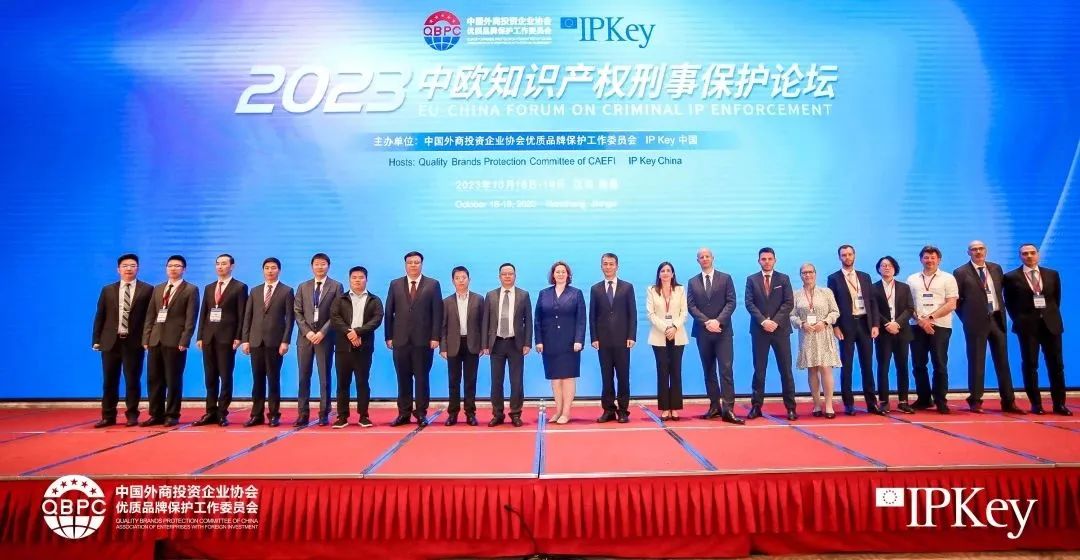 More than 200 people including leaders and officials from Supreme People's Court (SPC), Supreme People's Procuratorate (SPP), China National Intellectual Property Administration (CNIPA), local courts, procuratorates, public security organs, China Association of Enterprises with Foreign Investment (CAEFI), relevant foreign embassies and consulates, EU IP law enforcement experts and representatives from trade associations and QBPC member companies attended the event either on-site or virtually.
QBPC Best Practices/Enforcement Committee Chair Peter Yang hosted the forum, CAEFI Vice Chair and QBPC Chair Michael Ding, and IP Key China Project Leader Gyta Berasnevičiūtė-Singh presented Opening Remarks.
Peter Yang
Michael said that Criminal IP protection had always been the focus of QBPC and her member companies. The collaboration between QBPC and IP Key China in hosting such forum, again demonstrated that fighting against counterfeit and IP infringement was a global topic, which needed all stakeholder's engagement, exchange and joint governance. He looked forward to deeply exchange on the best practice, latest hot and difficult issues both international and domestic. And expected IPR owners could have more interactive communication with enforcement agencies, and explore innovative approach to protect innovation.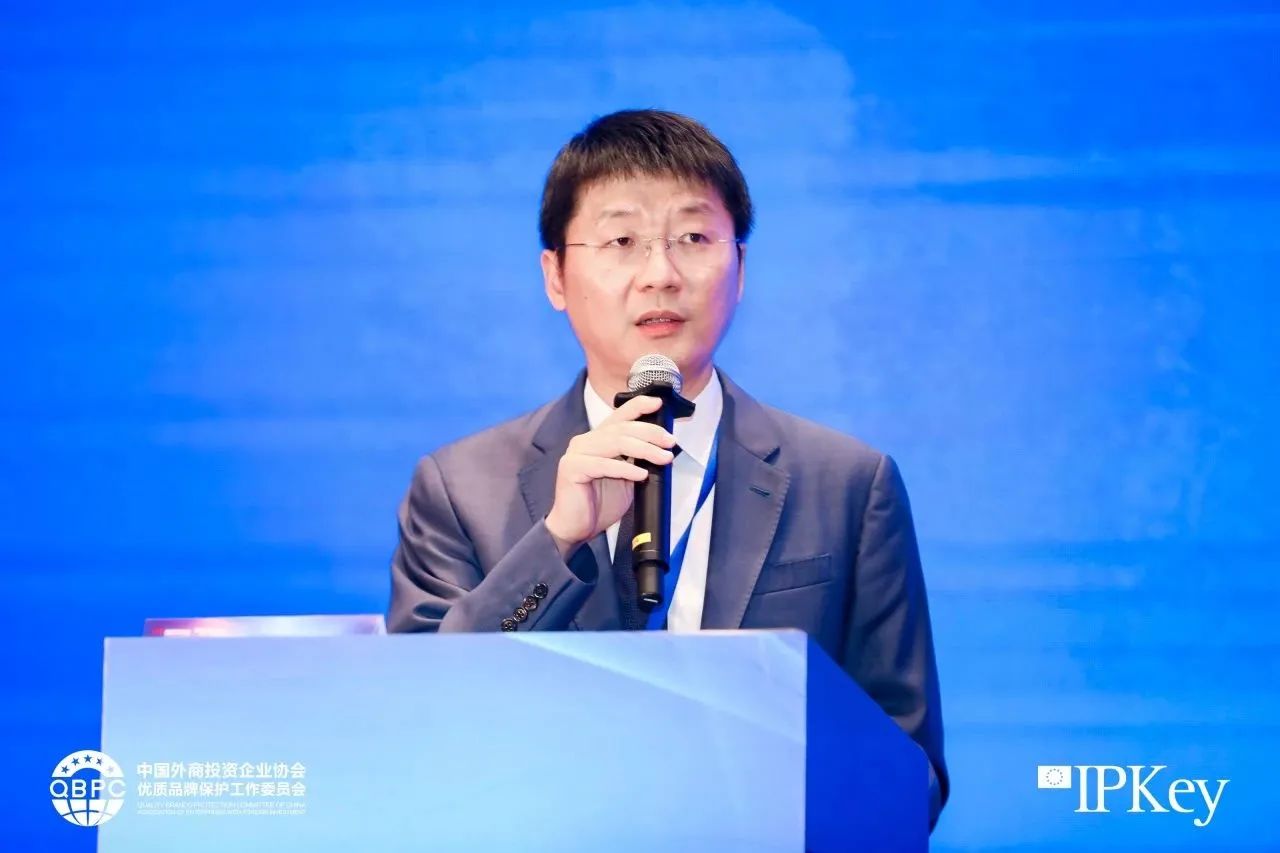 Michael Ding
Gyta mentioned that in the global knowledge-based economy, where the challenges of technological progress have become more complex, having a well-functioning IP system is essential. At a time when businesses are pursuing opportunities for recovery, the effective enforcement of IP rights was even more important than ever before. It was really pleased that this year IP Key China and the QBPC had once again identified opportunity in joining respective efforts in organizing the 2023 EU-China Forum on Criminal IP Enforcement. She hoped that this event would create a platform for cooperation and would act as a bridge between the EU and Chinese authorities and organizations involved in the fight against counterfeiting and piracy. The aim was to create a reinforced, transparent and fair IP protection and enforcement landscape by strengthening cooperation on the ground and exchanging best practices.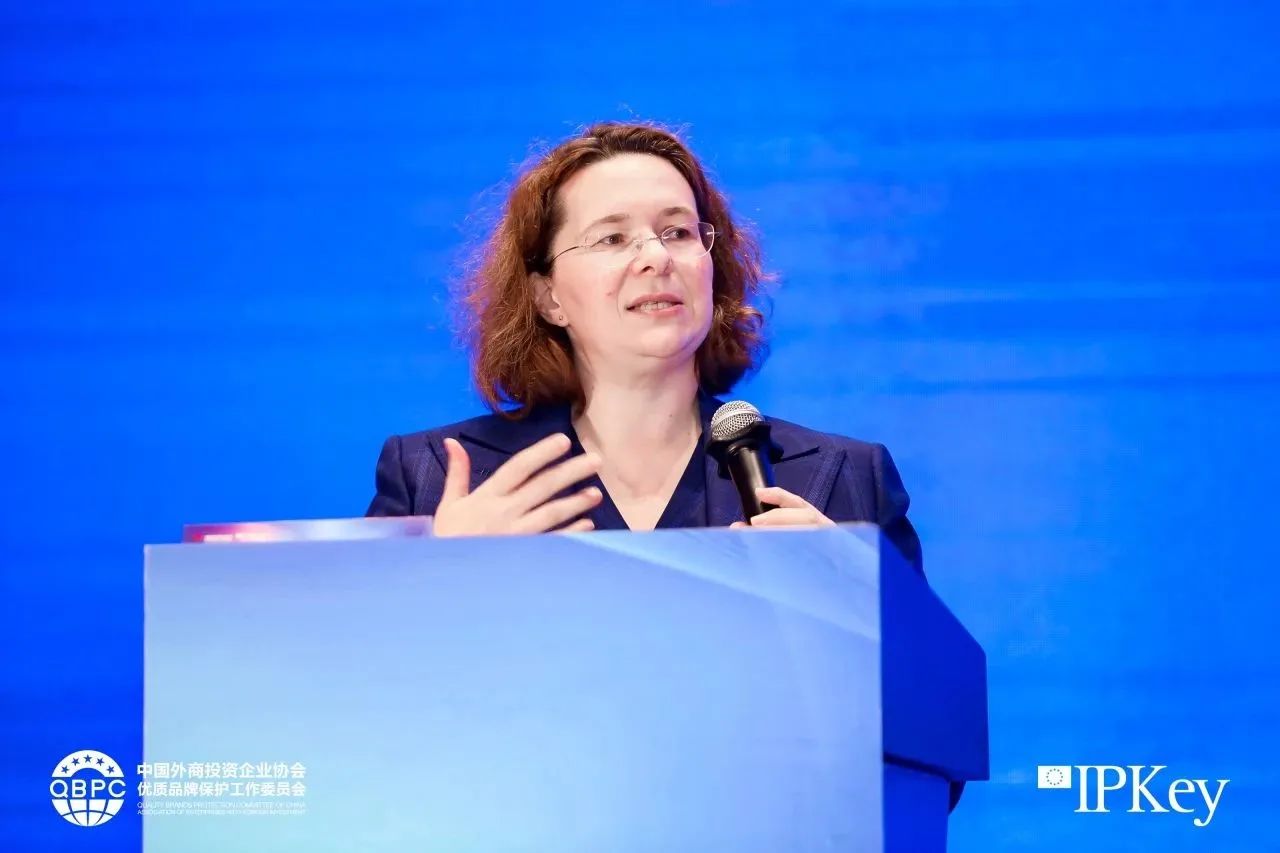 Gyta Berasnevičiūtė-Singh
Cao Hongying, Executive Vice President of CAEFI, Song Jianli, Deputy Director of Intellectual Property Prosecution Office of SPP, Wang Xiaohu, Deputy Director-general of the Department of IP Protection of CNIPA, Xu Changhai, Head of General Office and Senior Judge III of the 3rd Civil Tribunal of SPC, Xiao Feijie, Party Committee Member and Deputy Director-general of Jiangxi Provincial Public Security Department, Estefanía Roncero Fernández, Trade Counsellor of Embassy of Spain, and Benoit Misonne, IP Attaché of Delegation of the European Union to China (online) delivered Keynote Speeches.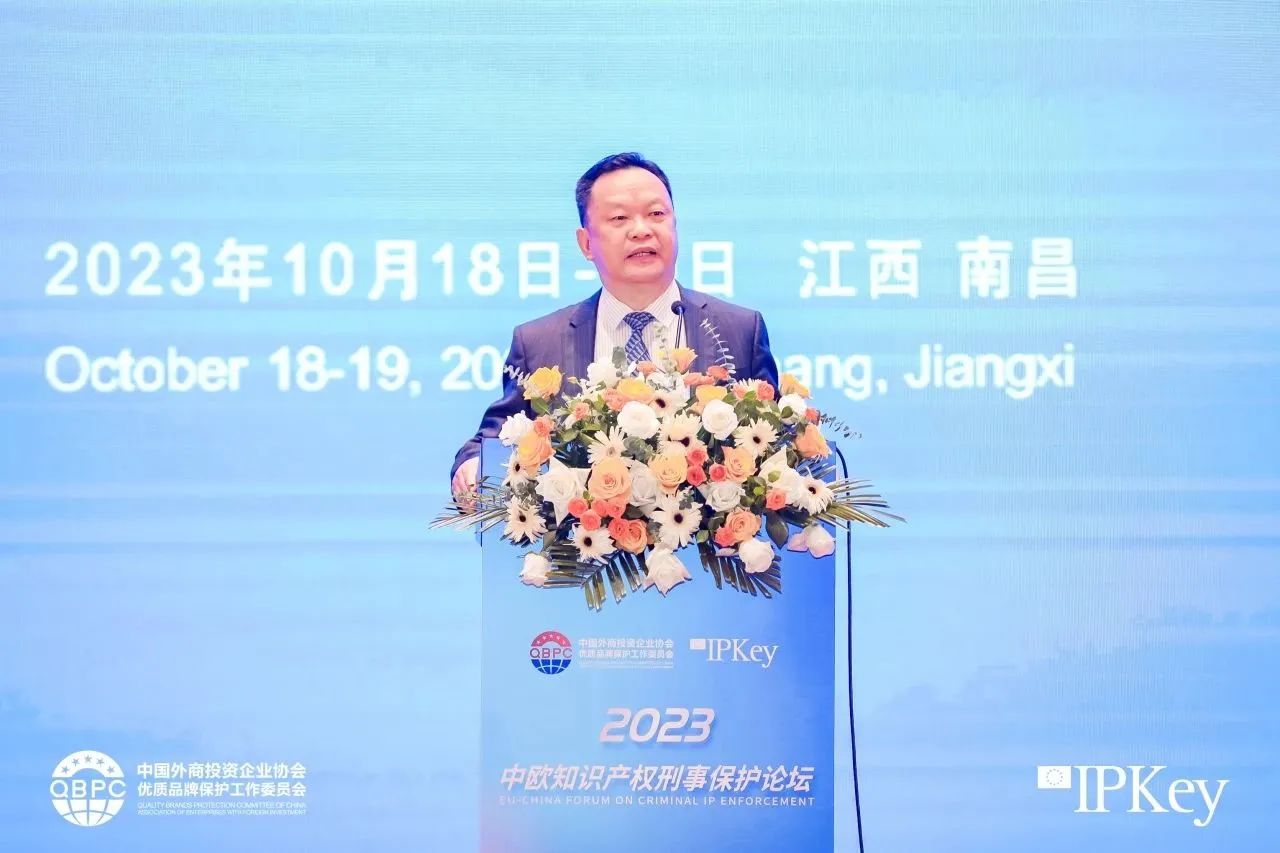 Cao Hongying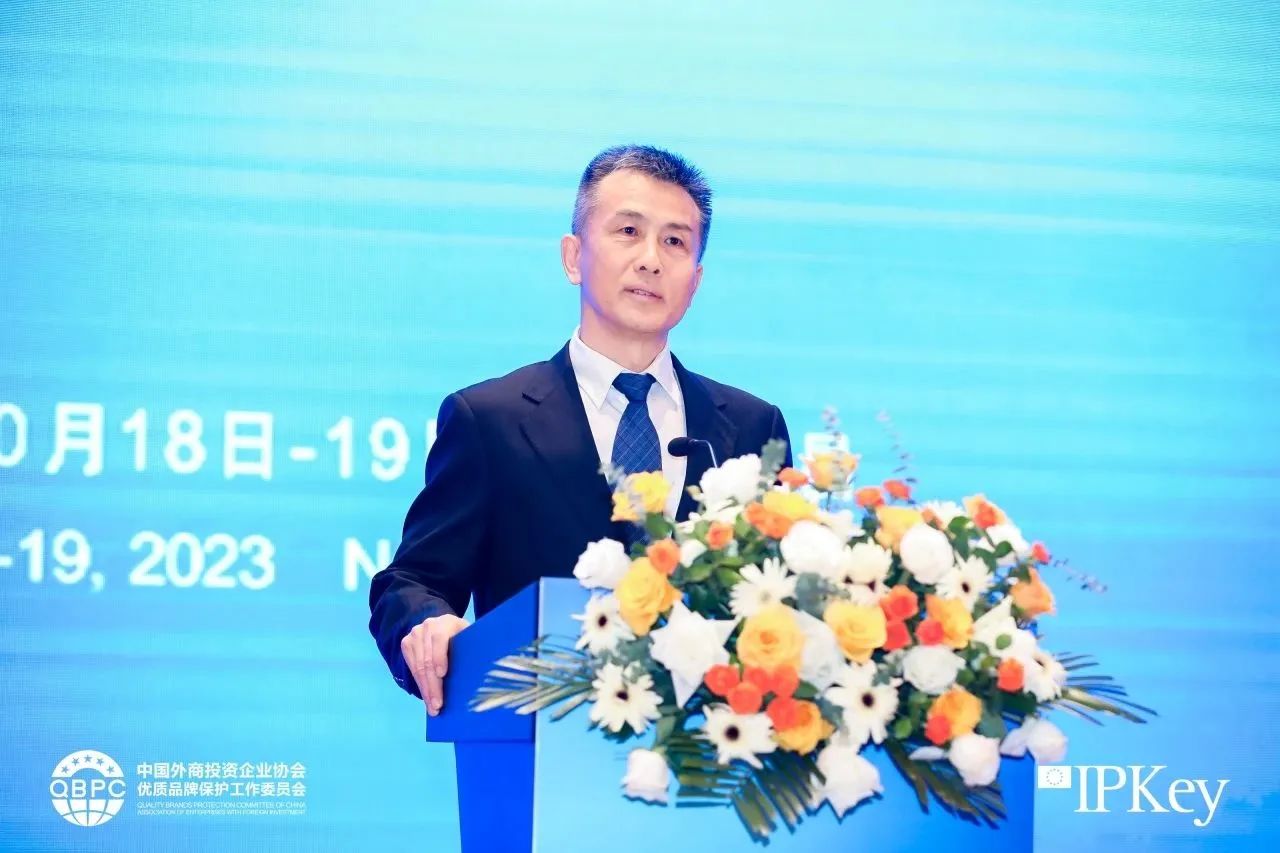 Song Jianli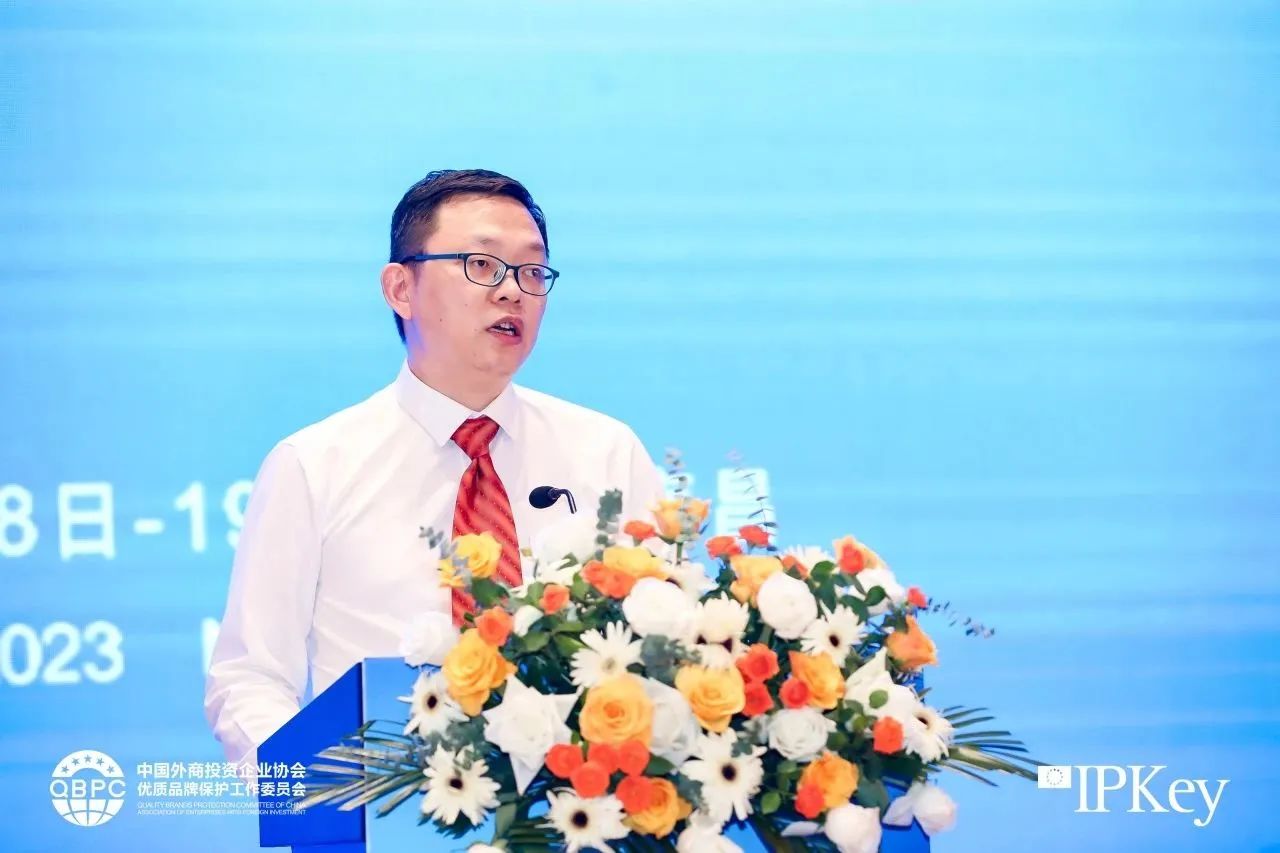 Wang Xiaohu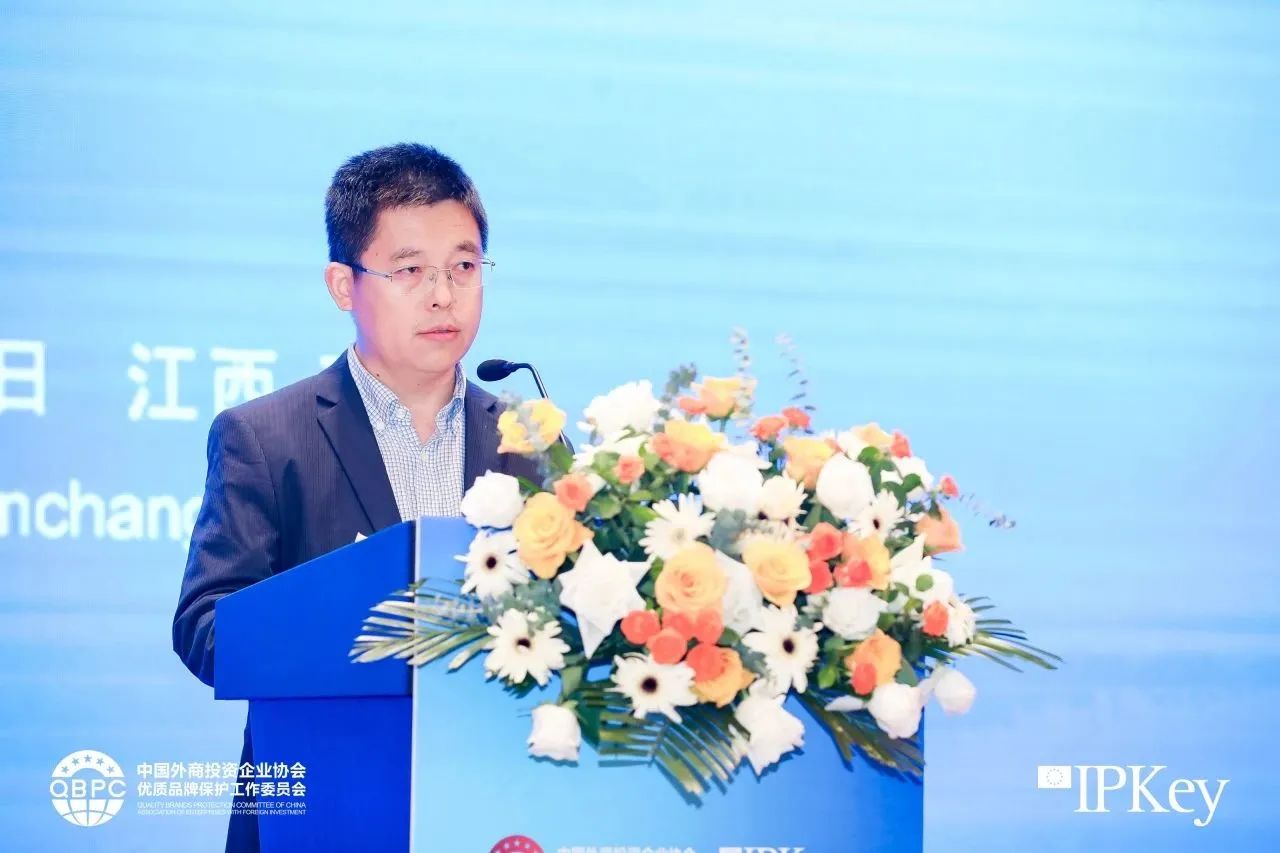 Xu Changhai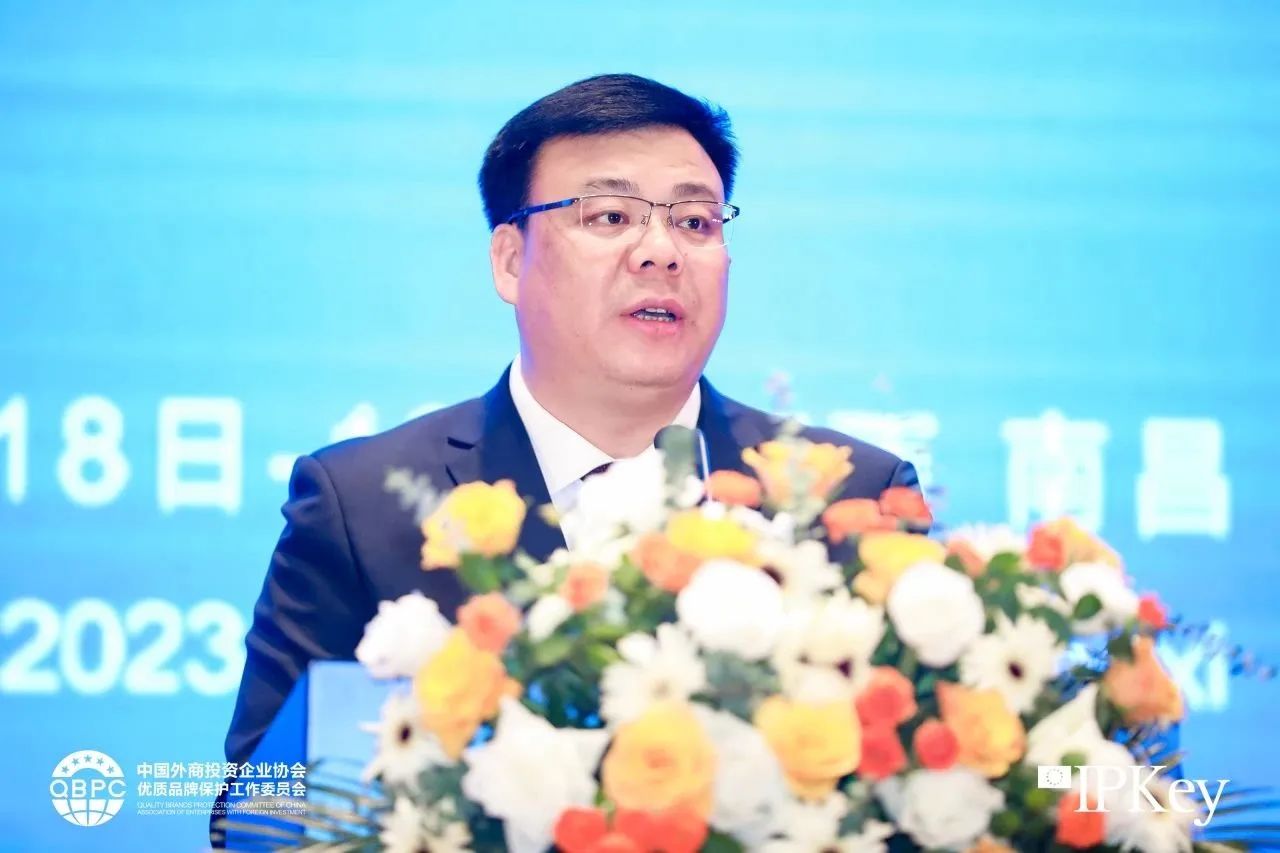 Xiao Feijie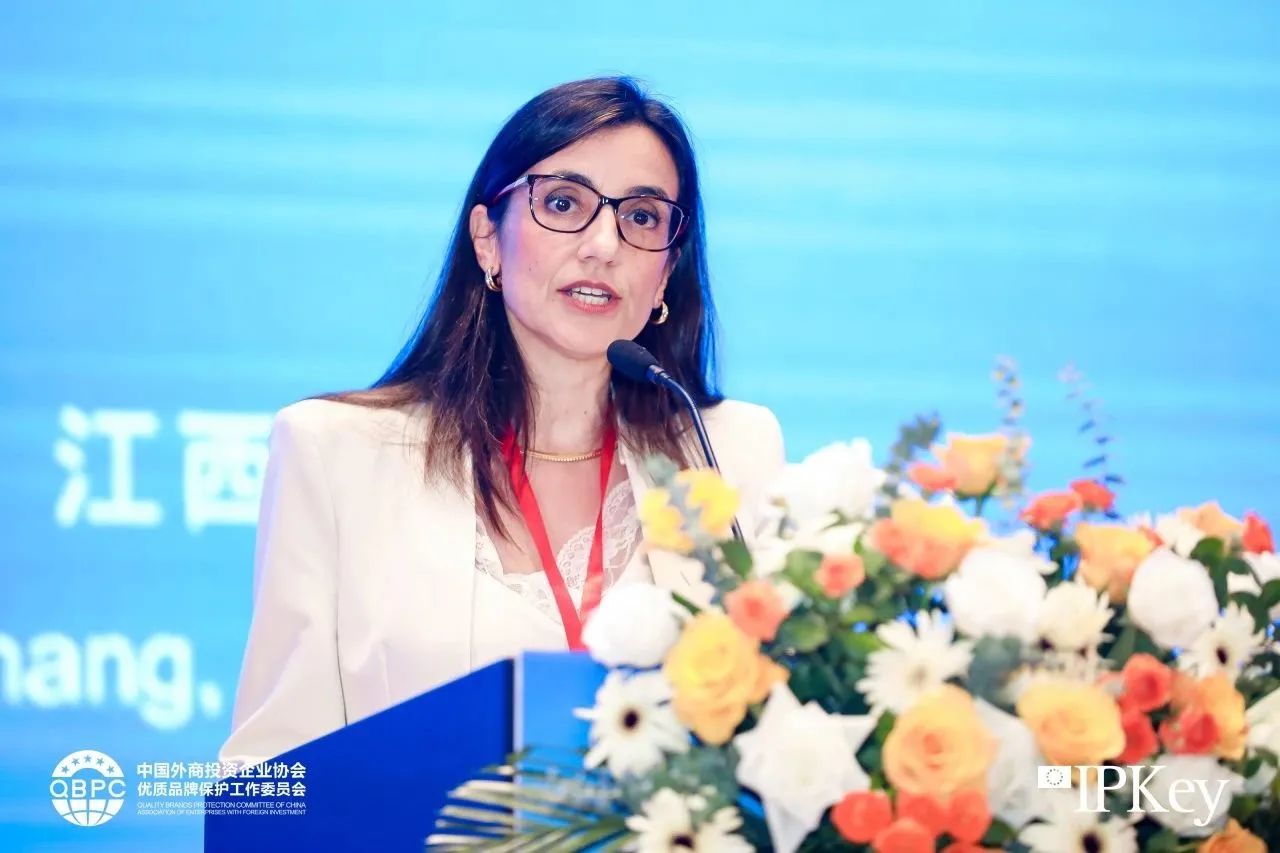 Estefanía Roncero Fernández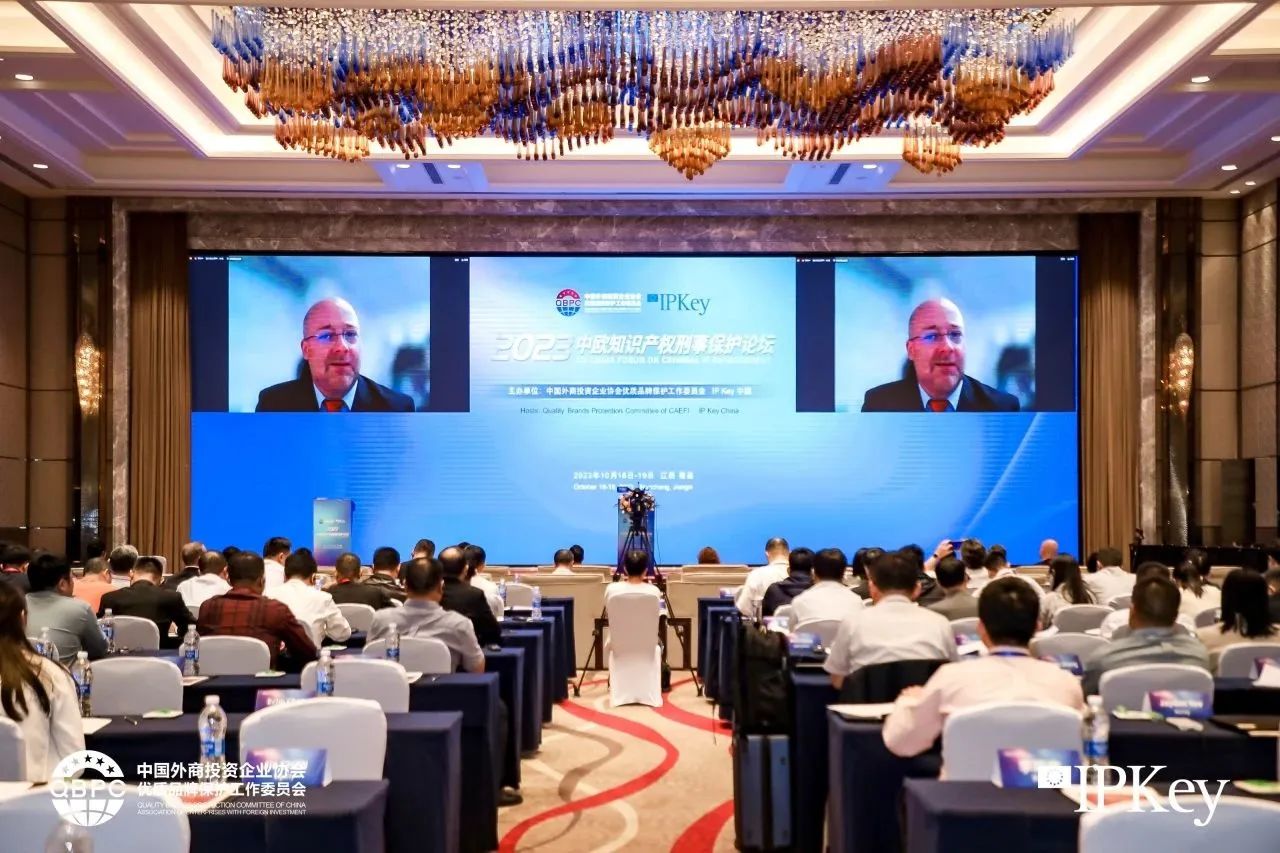 Benoit Misonne
The forum included four panels: International Collaboration & Exchange on the Criminal Enforcement of IP, New Trends and Challenges in the Criminal Enforcement of IP, Best Practice Sharing and Discussion on Criminal IP Enforcement, and Opportunities and Challenges in Criminal IP Enforcement. QBPC Patent and Innovation Committee Chair Frank Liu, Best Practices/Enforcement Committee Vice Chair Wang Yi, IPR Working Group Chair Bai Yajun and Vice Chair Elliot Papageorgiou of European Union Chamber of Commerce (EUCCC) respectively moderated the panels. Twenty guest speakers contributed insightful views, which benefited the participants a lot.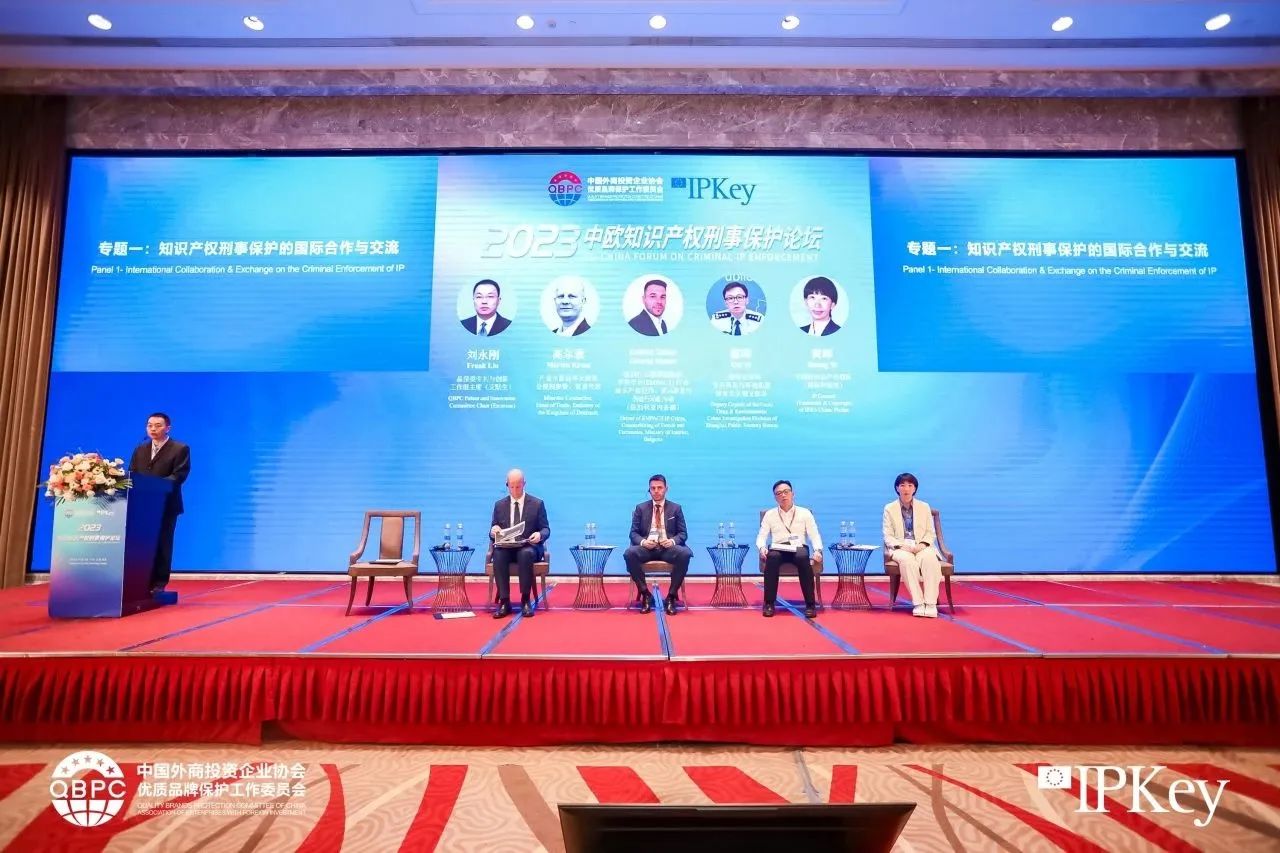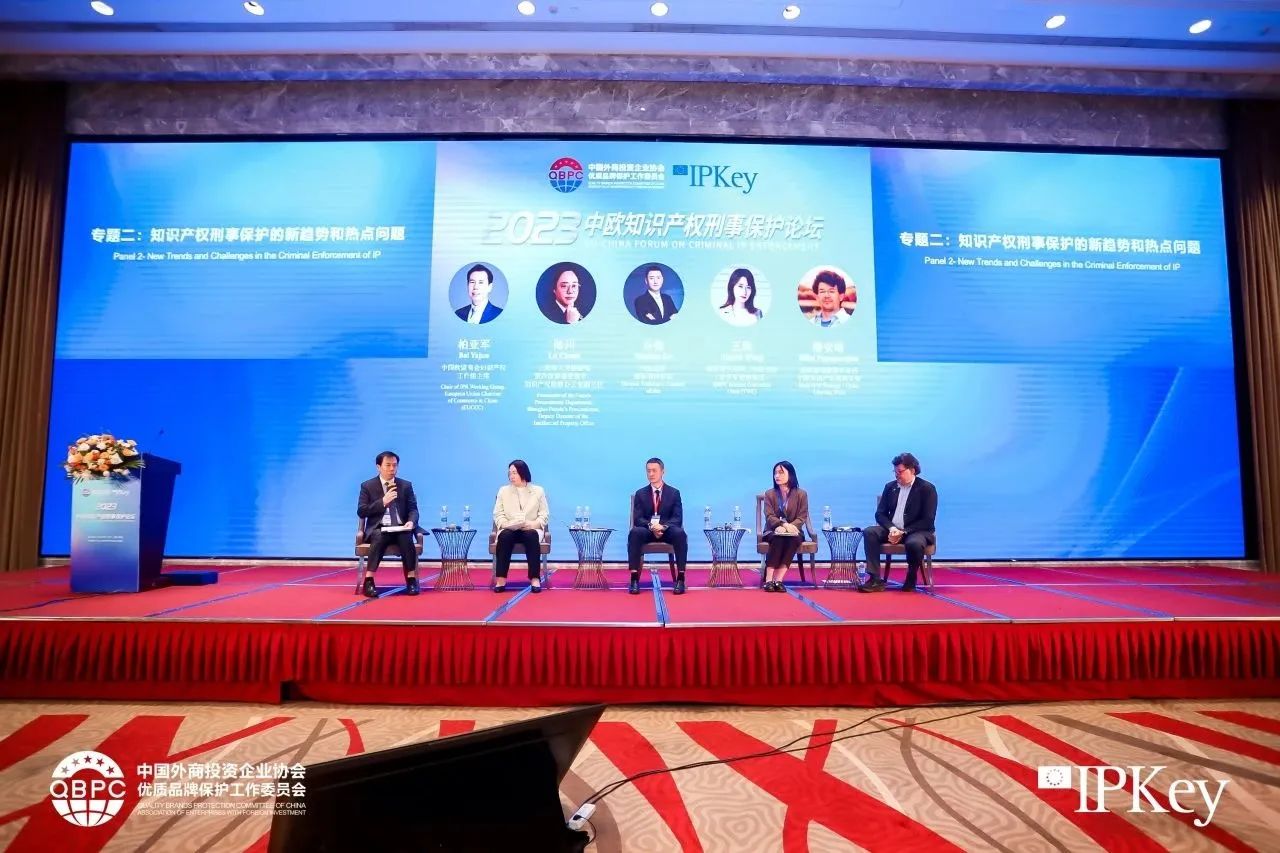 Panel 1 Panel 2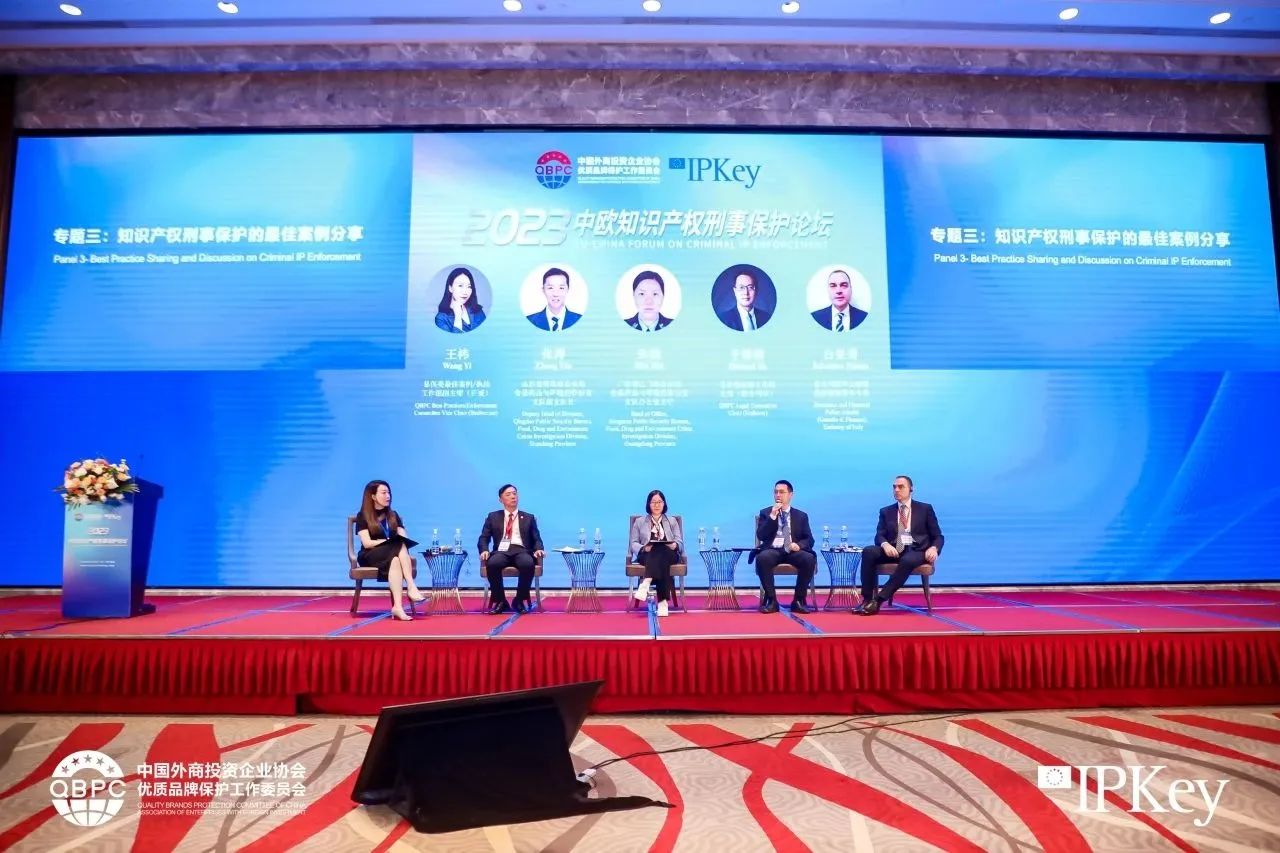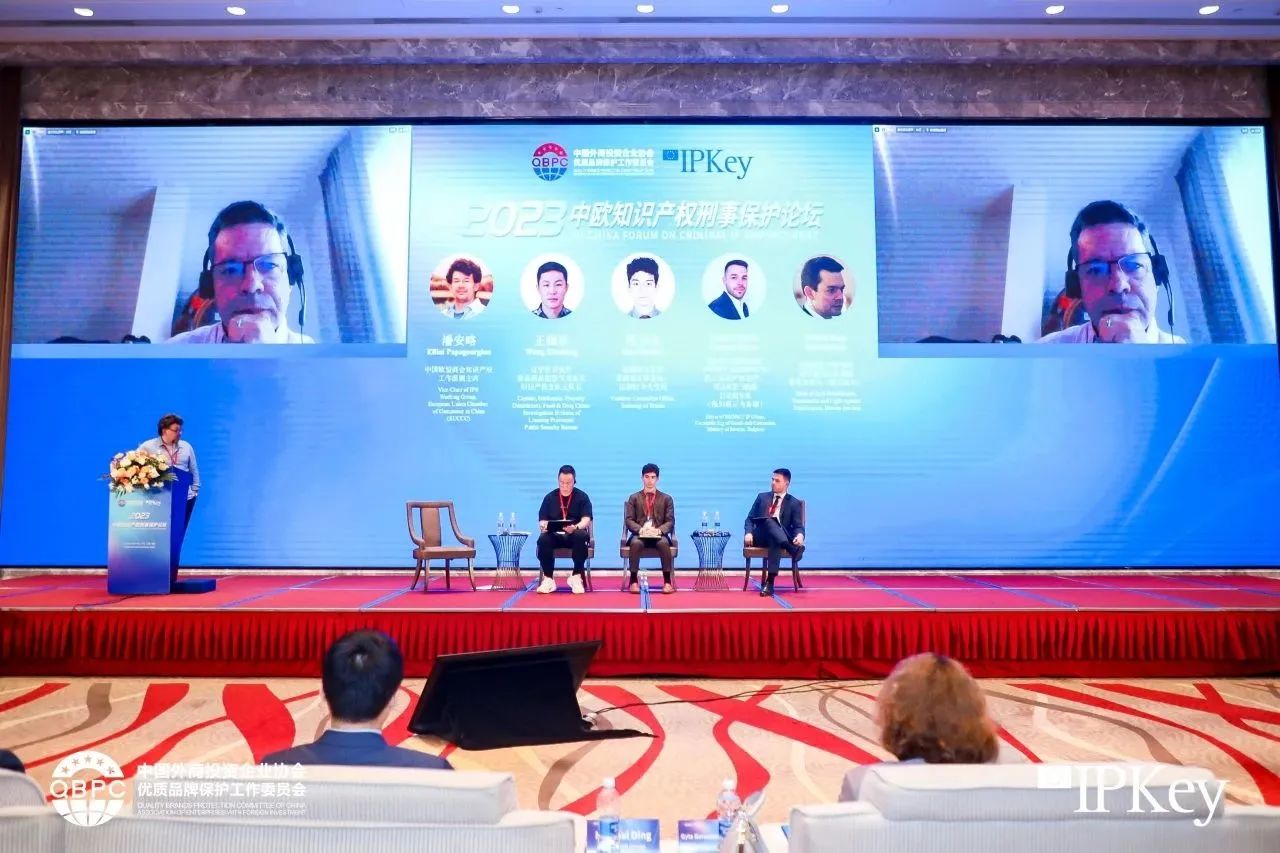 Panel 3 Panel 4
In his Closing Remark, Michael thanked all speakers for their professional sharing and proactive engagement by all audience. He said that such great exchange would help us to explore innovative approach in future. We would keep close communication and strengthen collaboration, work together to support criminal legal framework of IP protection, judicial procedure and practice continuous improvement, facilitate better IP business environment.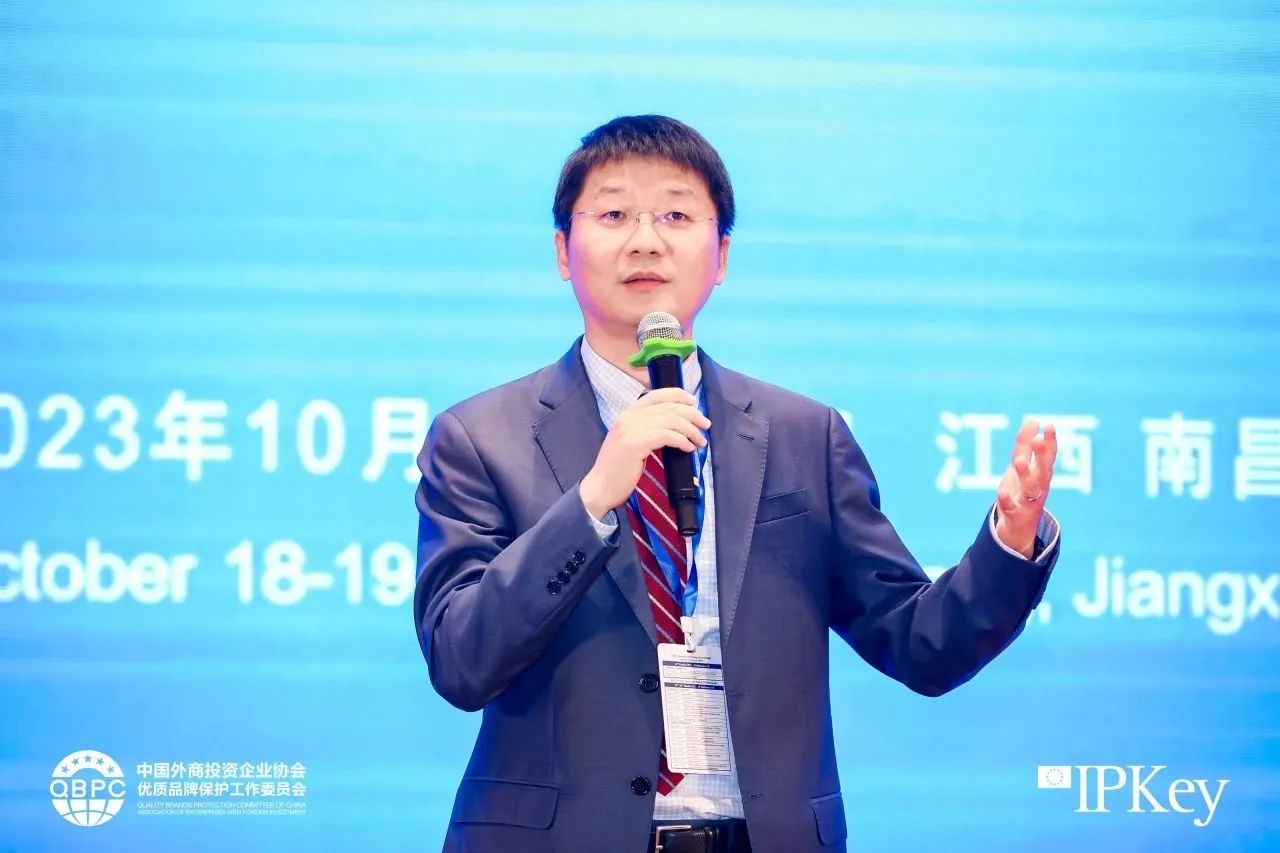 Michael Ding
Gyta said that the 2023 Forum on Criminal IP Enforcement was a successful informative exchange among the EU and China government authorities, law enforcement officials and right holder representatives. We delved into the areas of criminal IP enforcement, sharing best practices, and looking into the opportunities and challenges. The knowledge & insights gained would further contribute to protecting innovation and stronger enforcement of IP rights. Collaboration and exchanges with all the stakeholders involved was key in improving the understanding of the problem and finding adequate solutions for tackling the issues of counterfeiting and piracy.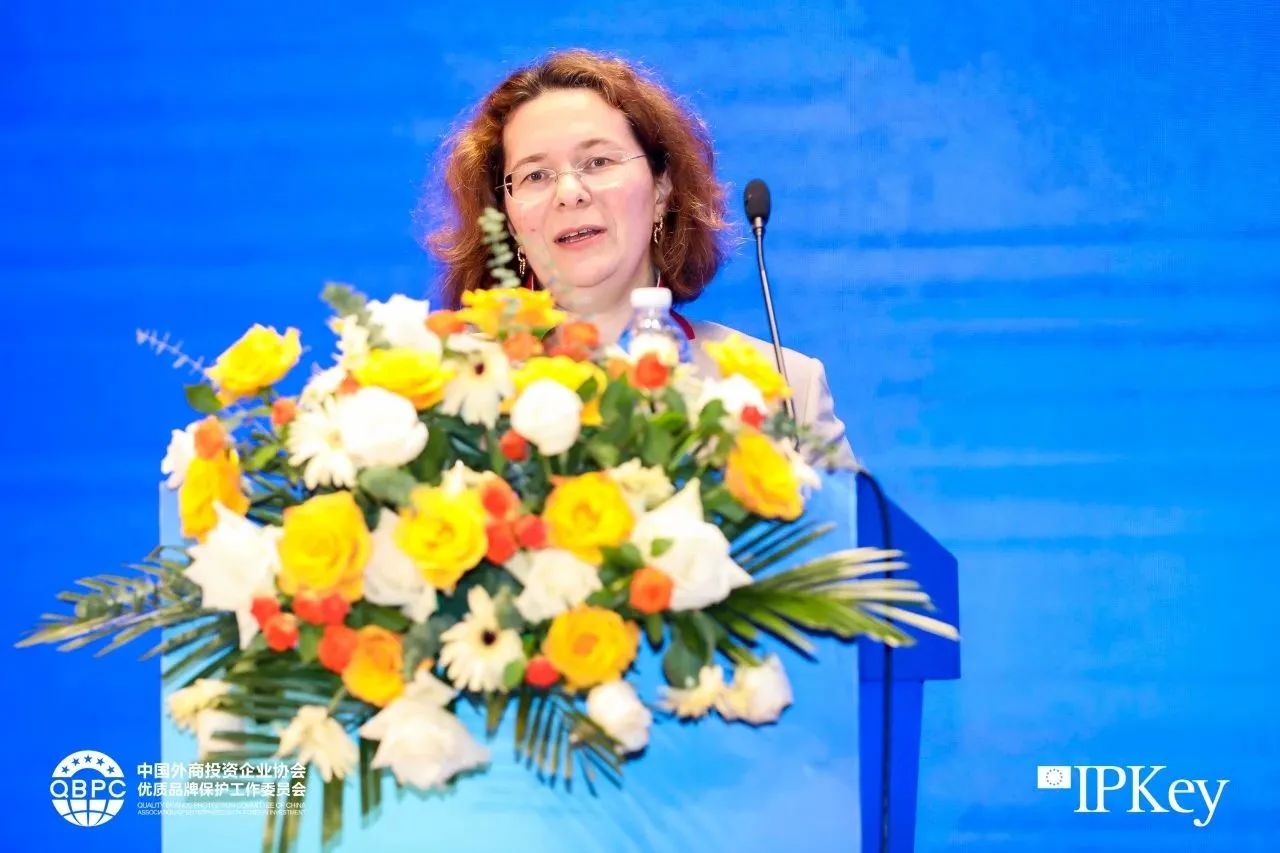 Gyta Berasnevičiūtė-Singh
Product identification booths were set up outside the meeting venue, through which some QBPC members promoted the knowledge of identifying counterfeit goods. Representatives from QBPC Industry Working Groups (IWG) also discussed with the enforcement officers on the industrial hot topics, common issues, and the latest trend of infringement and counterfeiting.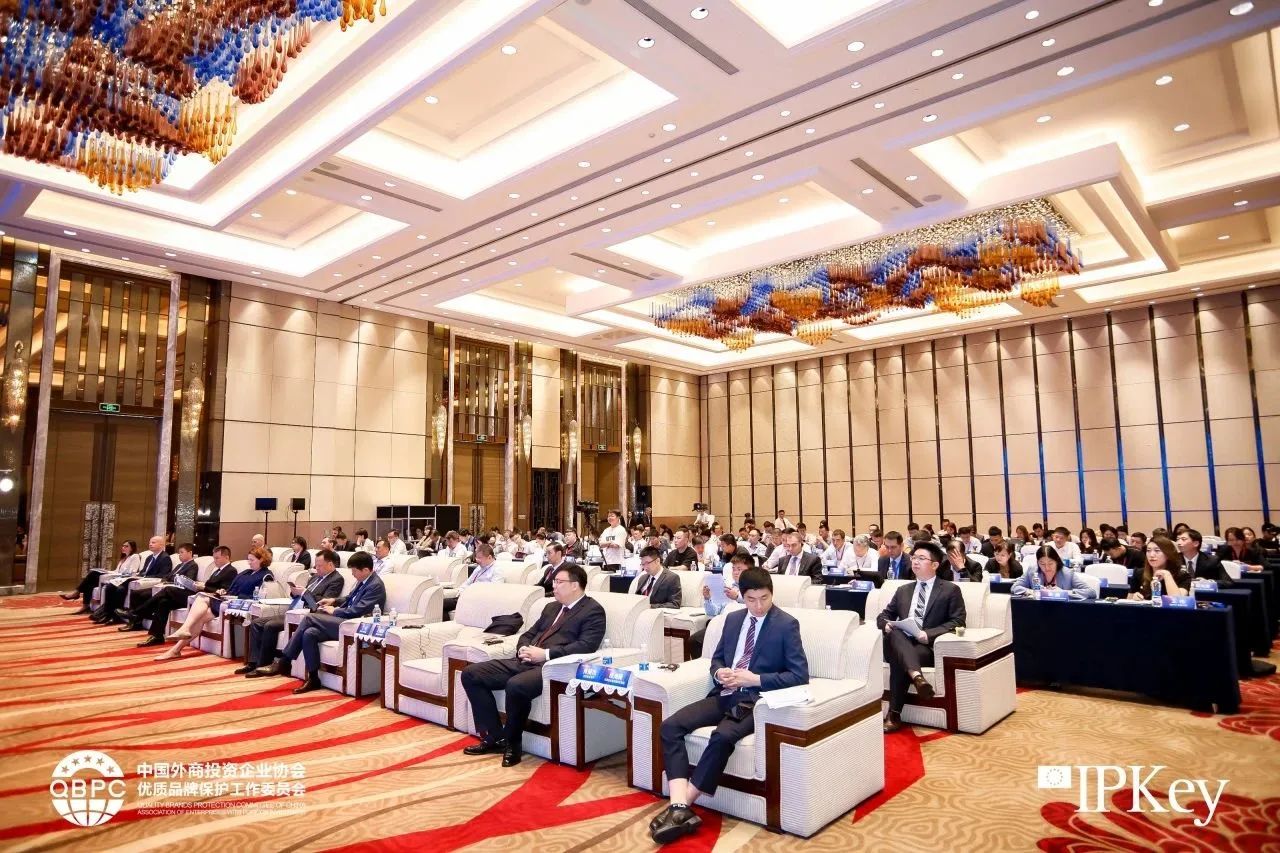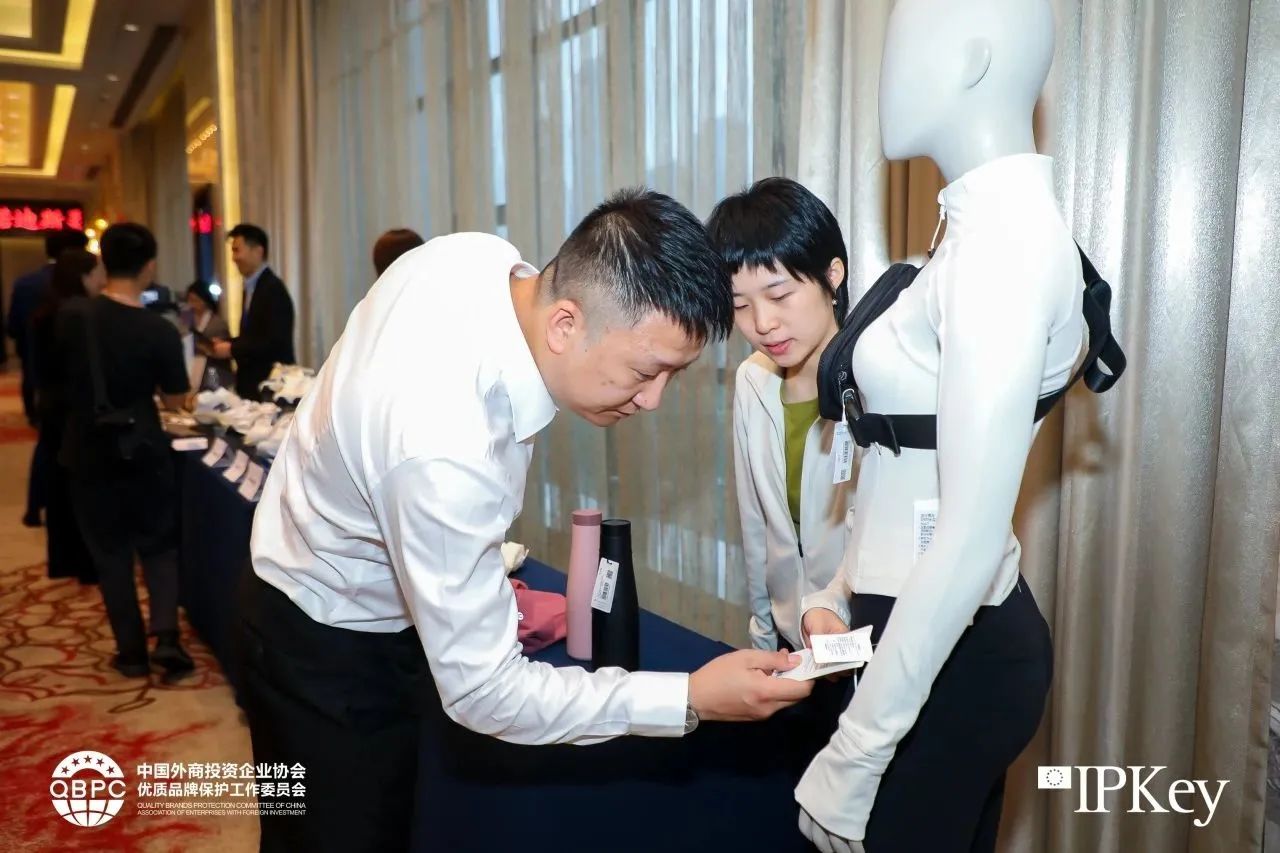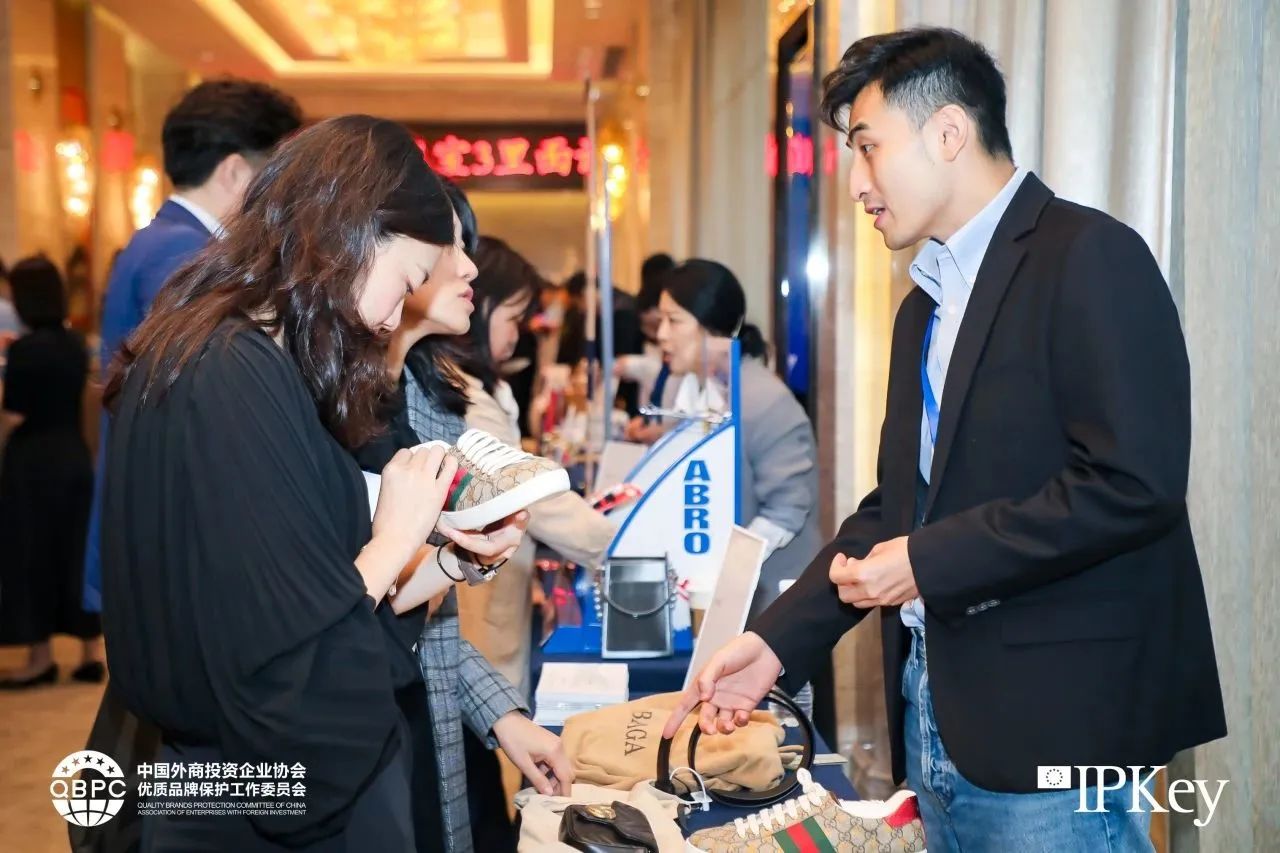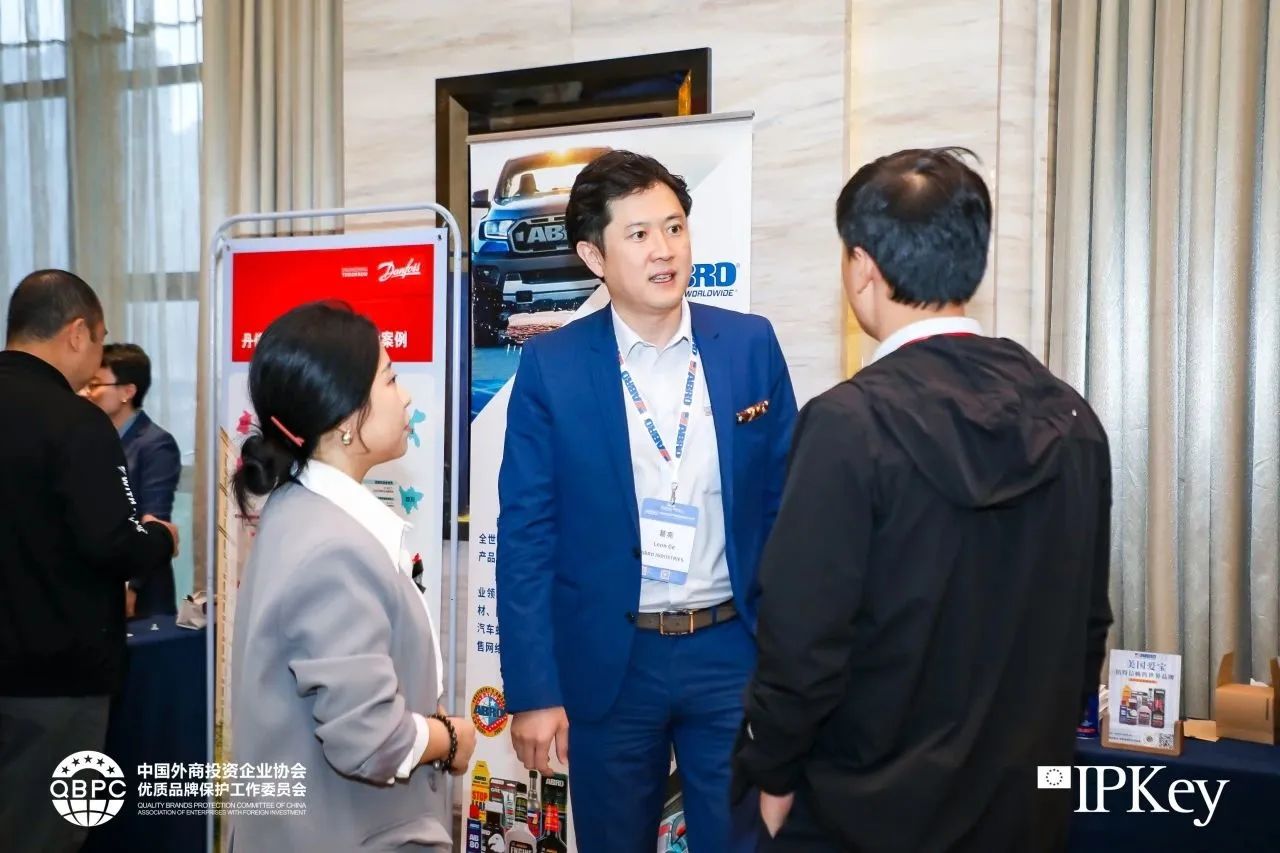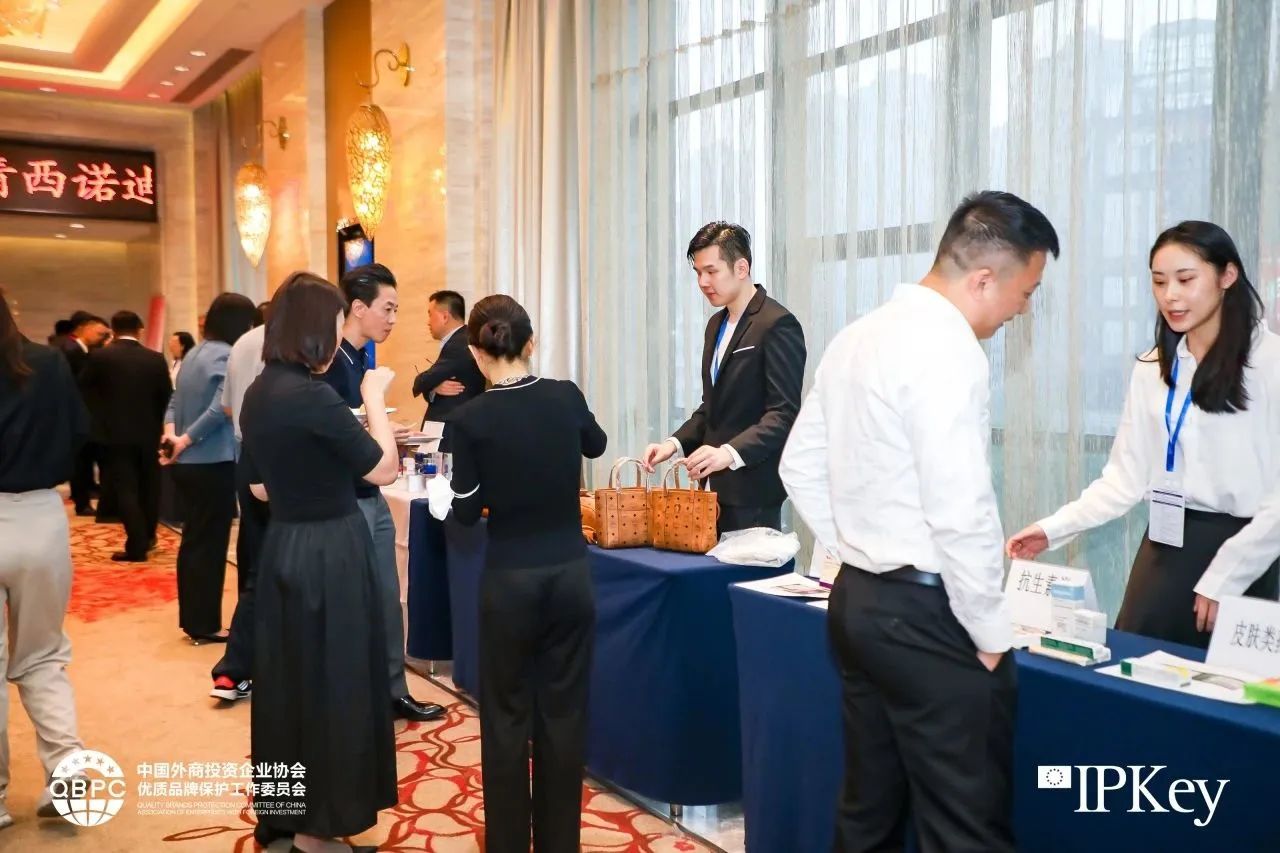 The forum was fruitful. Please stay tuned to the detailed report later for relevant highlights.