On November 2, World Trademark Review (WTR) hosted the Brand Strategy Summit China in Shanghai. With insights from senior brand leaders, in-house trademark professionals, policy makers and their trusted legal advisers, the forum drilled down into best practices from the unique perspectives of the visionaries at the forefront of the industry – both from across China and overseas. Quality Brands Protection Committee of China Association of Enterprises with Foreign Investment (QBPC) supported the event, and a number of QBPC member representatives attended the forum.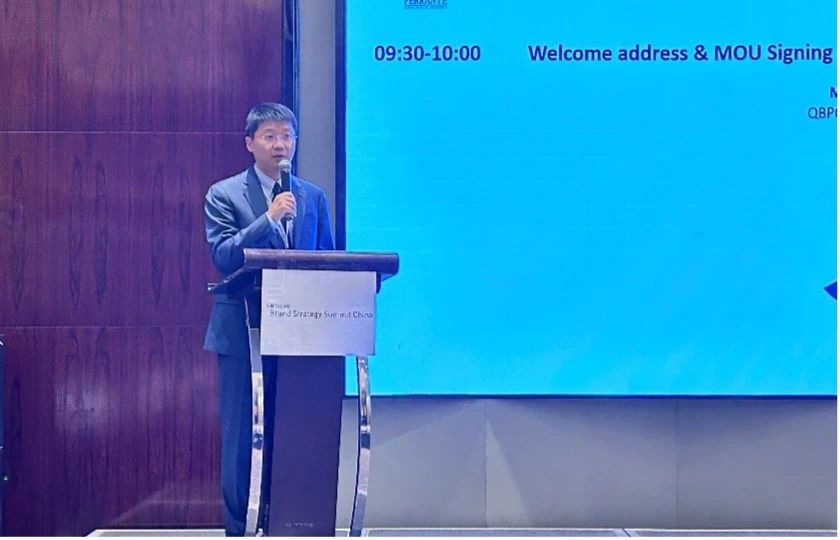 Michael Ding
QBPC Chair Michael Ding delivered the welcome address, mentioning that the 2023 Brand Strategy Summit China was a platform for experts in the field to share, exchange and explore their experience, ideas and insights in connection with brand strategy and implementation. In his view, brand strategy in China was an important part of a company's global brand strategy, which was in line with each company's business strategy.
WTR and QBPC then signed a memorandum of understanding (MOU) that seeks to "foster international cooperation in trademark law and enforcement". This included communicating developments in China trademark law and latest insights on trademark enforcement to WTR's audience. Michael said that how to encourage and facilitate better communication and collaboration has became a common goal of WTR and QBPC. That was the reason why both parties signed the MOU, to further strengthen such collaboration, and support all stakeholders to better protect their brands in China and globally, particularly ensuring best practices in China and overseas could be smoothly exchanged and promoted.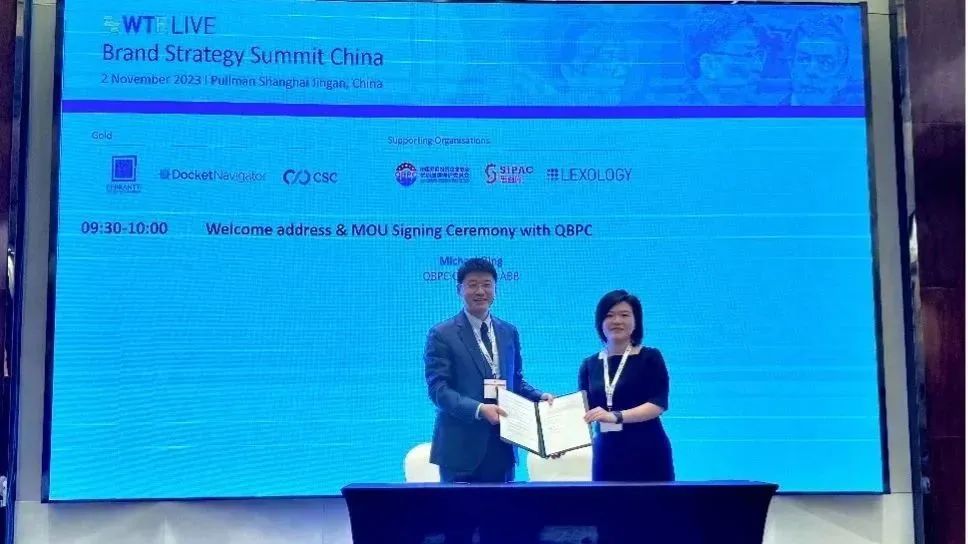 Left: Michael Ding (QBPC Chair)
Right: Inés Deng (Head of Commercial, WTR)
The forum comprised five panel sessions, which respectively focused on "Tackling cross-border infringement", "Battling counterfeiting in the online world", "Curbing bad-faith filings", "Looming threats to trademark rights", and "Optimizing IP management strategies". Michael participated in the last panel discussion. He emphasized again that IP strategy should align with business strategy. IPR generation and enforcement was an investment rather than a cost, and awareness needed to be built and maintained by business leaders as well as IP professionals. Figuring out IP value could be added to a business, and the subsequent return on investment (ROI) of IP, was the most crucial part of IP management strategy.