On November 7, Quality Brands Protection Committee (QBPC) of China Association of Enterprises with Foreign Investment (CAEFI) held the 5th Dialogue on Administrative Protection of IPR of Foreign Invested Enterprises in Shanghai. On site or virtually, nearly 200 participants included leaders and officials of related administrative and judicial authorities from 29 provinces, municipalities and autonomous regions as well as foreign embassies and consulates, representatives from international organizations, business associations, e-commerce platforms and QBPC members. The dialogue was moderated by Hu Zhan, Chair of QBPC Government Affairs and Public Policy Committee.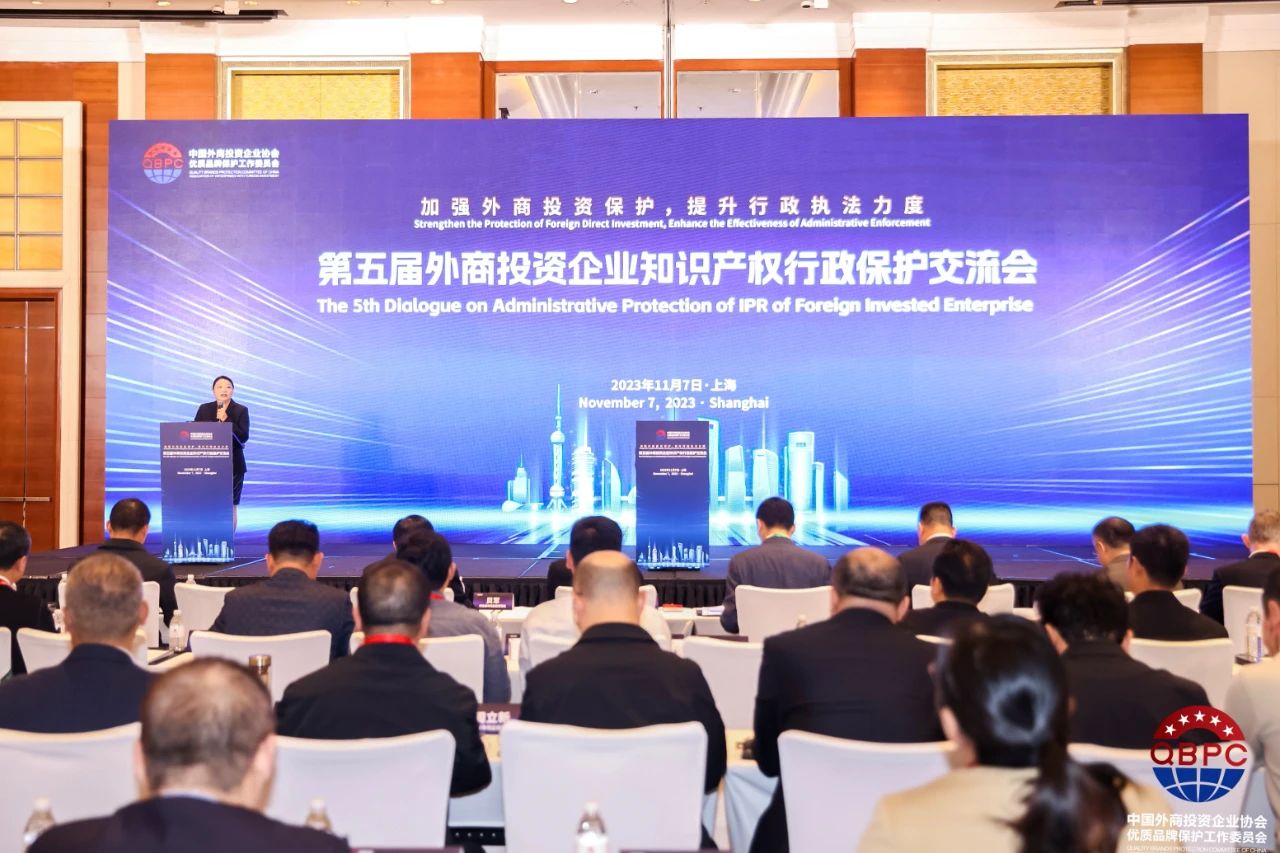 Hu Zhan
Cao Hongying, Executive Vice President of CAEFI, delivered opening remarks. Qin Yuanming, Senior Judge from the Third Civil Tribunal of Supreme People's Court (SPC), Miao Dan, Deputy Director-General of Law Enforcement and Inspection Bureau of the State Administration for Market Regulation (SAMR), Michael Mangelson, IP Counselor of U.S. Embassy, Gyta Berasnevičiūtė-Singh, Project Leader of IP Key China, Etienne Sanz de Acedo, CEO of International Trademark Association (INTA), and Michael Ding (ABB), CAEFI Vice President and QBPC Chair, presented keynote speeches.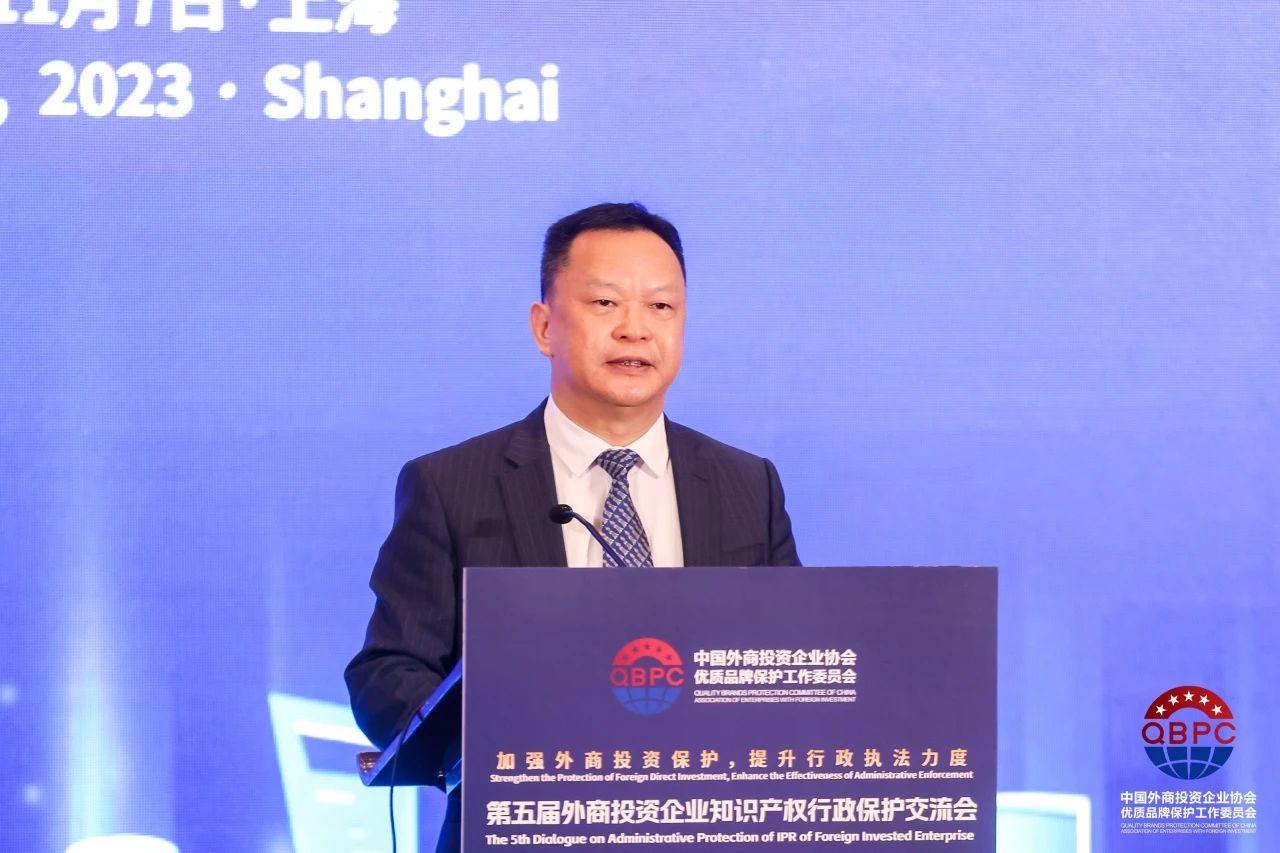 Cao Hongying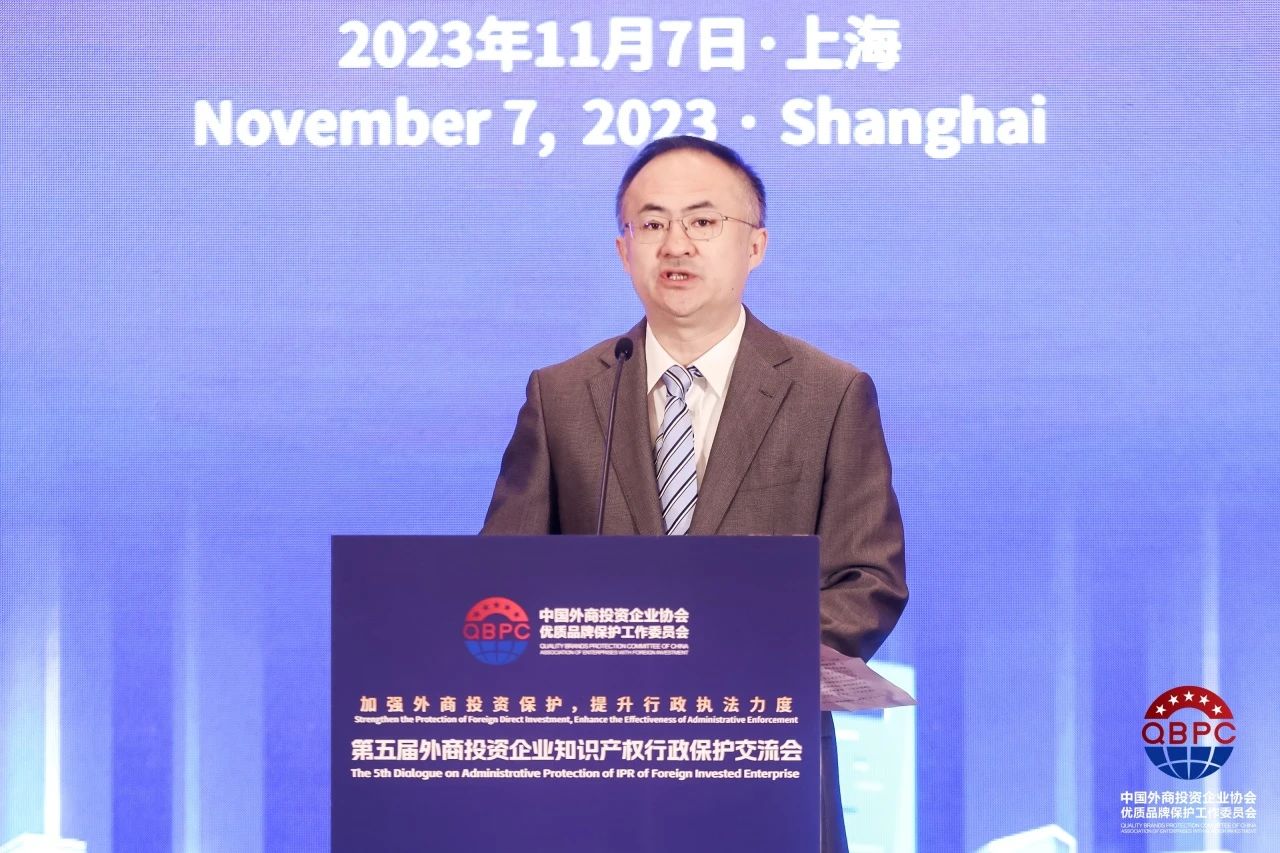 Qin Yuanming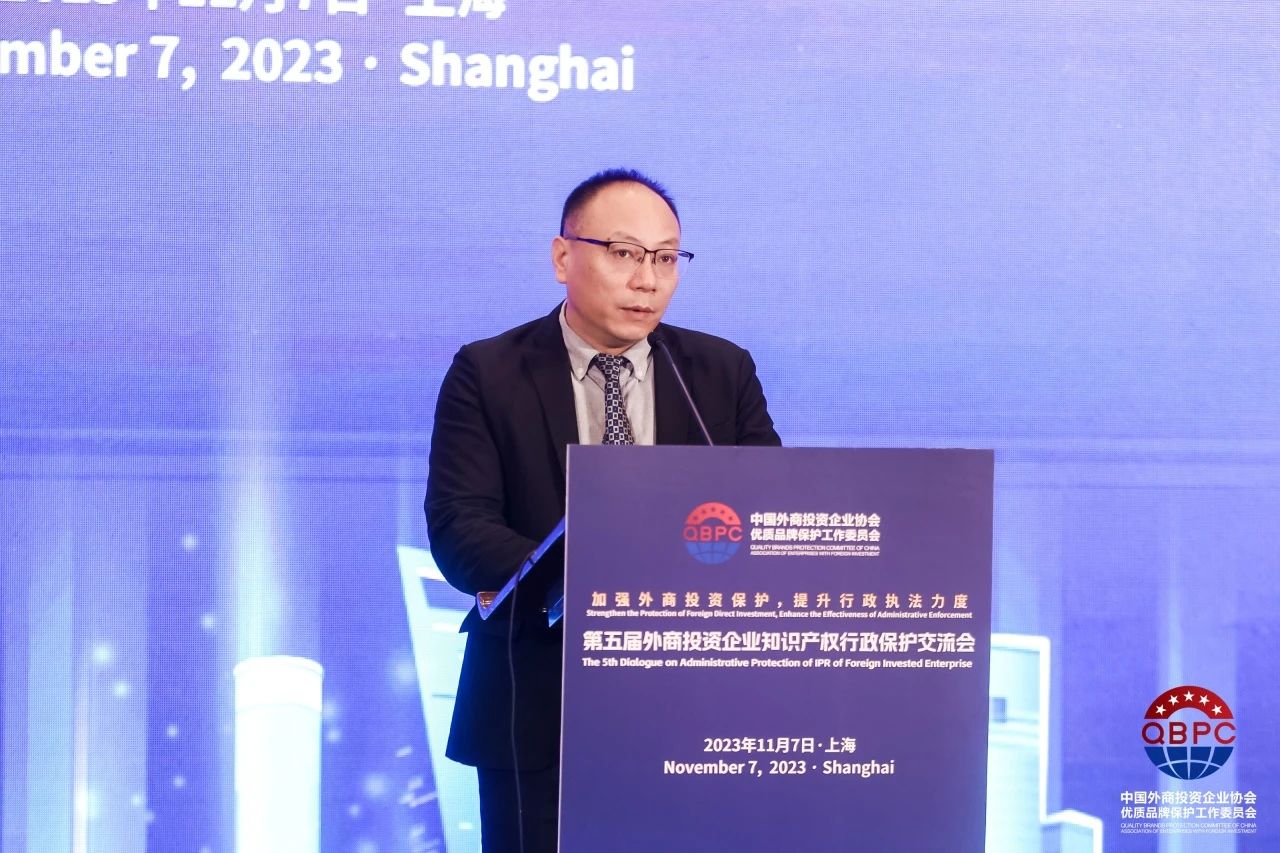 Miao Dan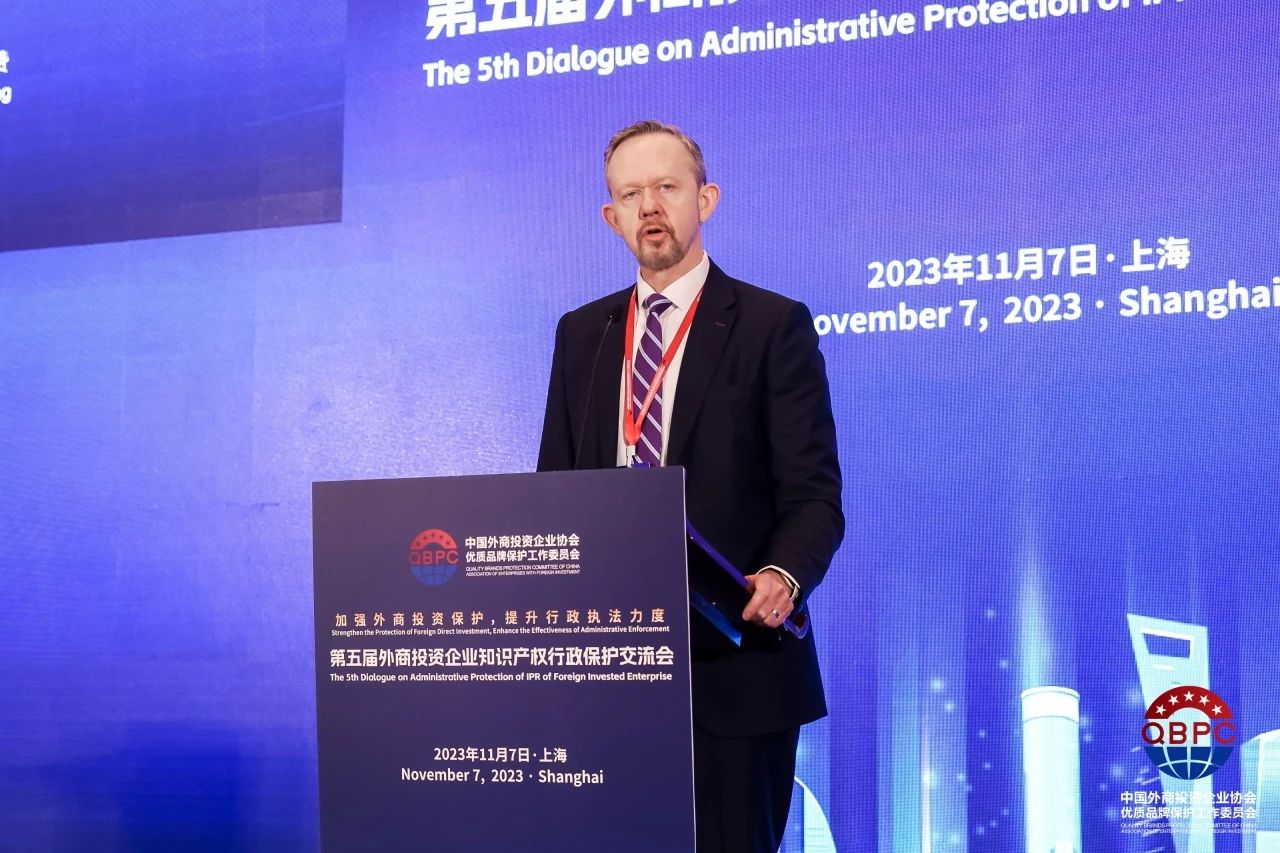 Michael Mangelson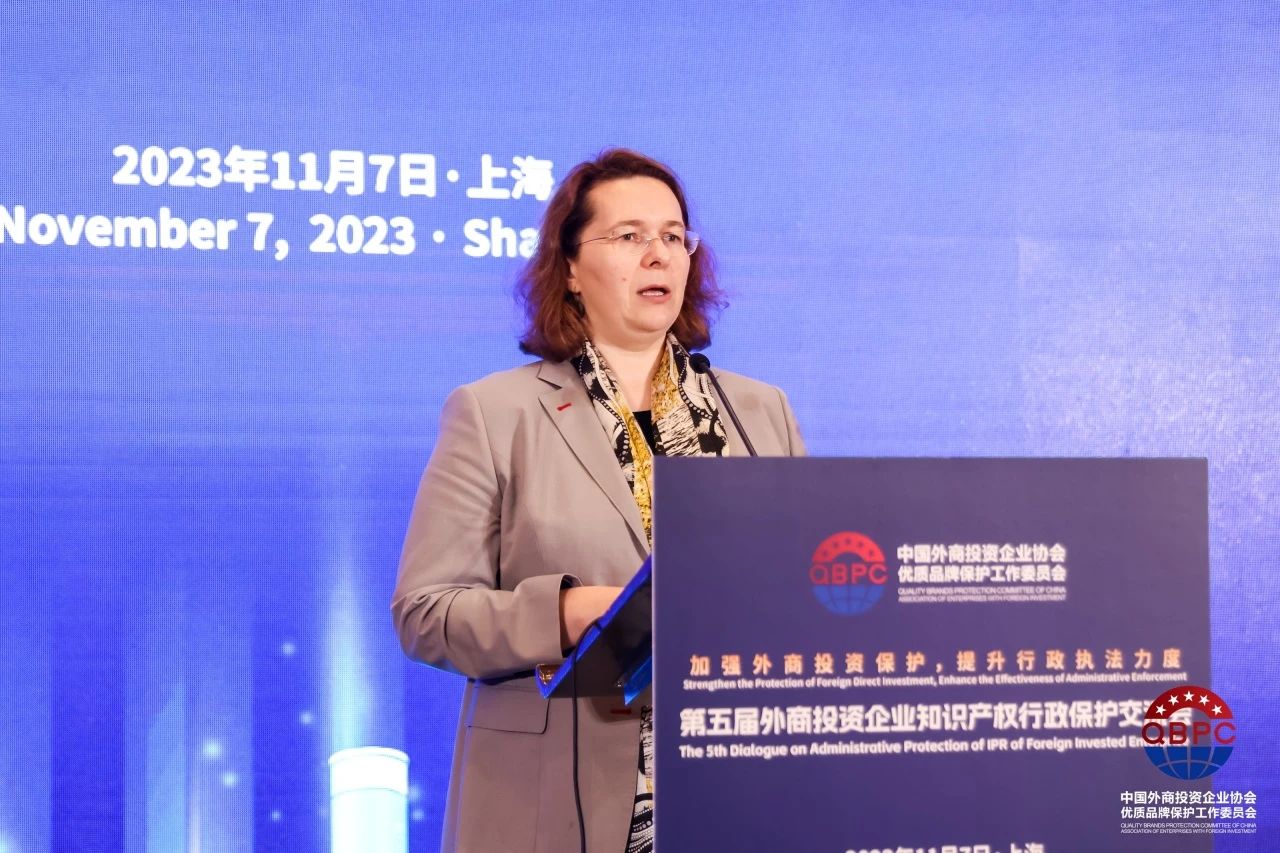 Gyta Berasnevičiūtė-Singh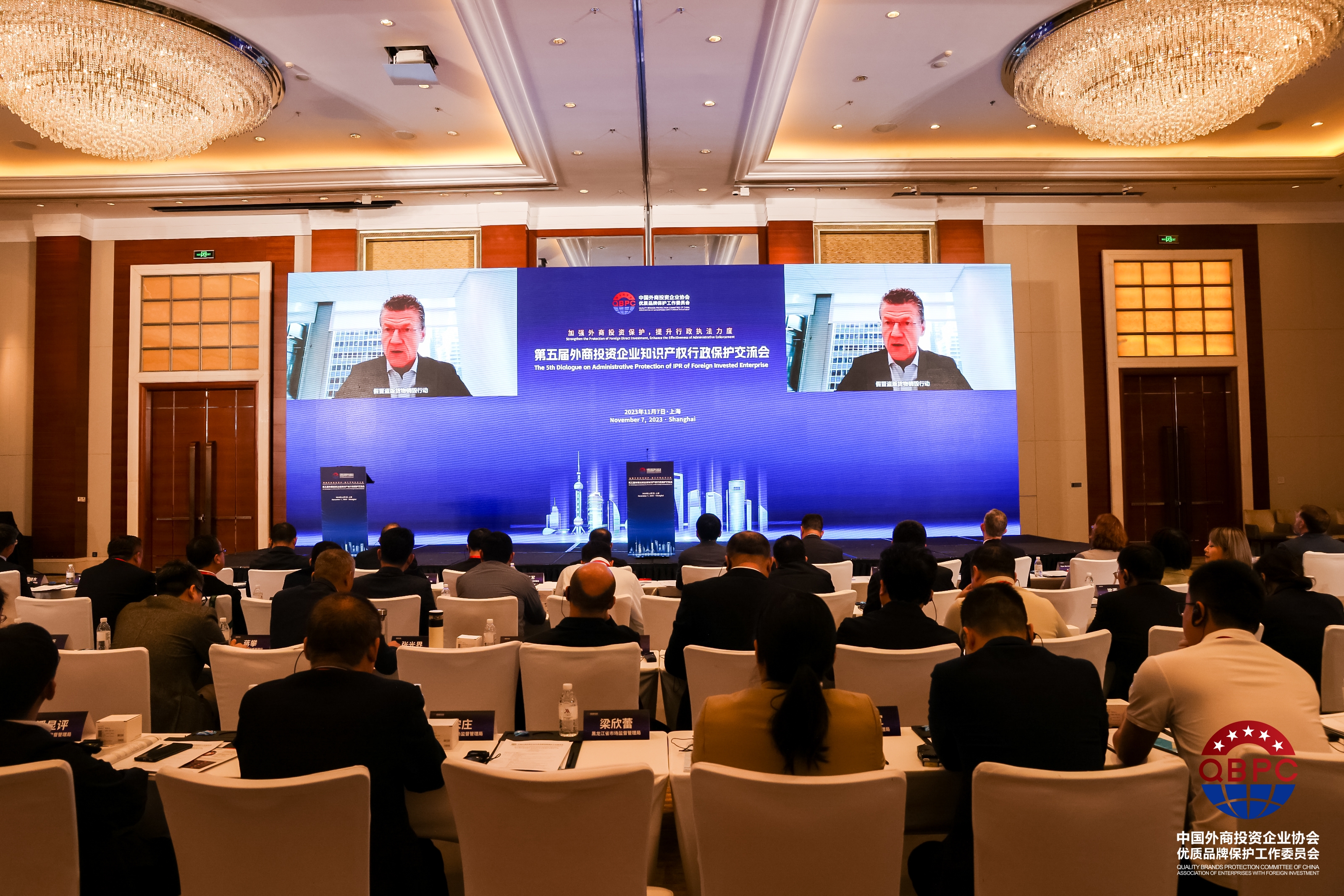 Etienne Sanz de Acedo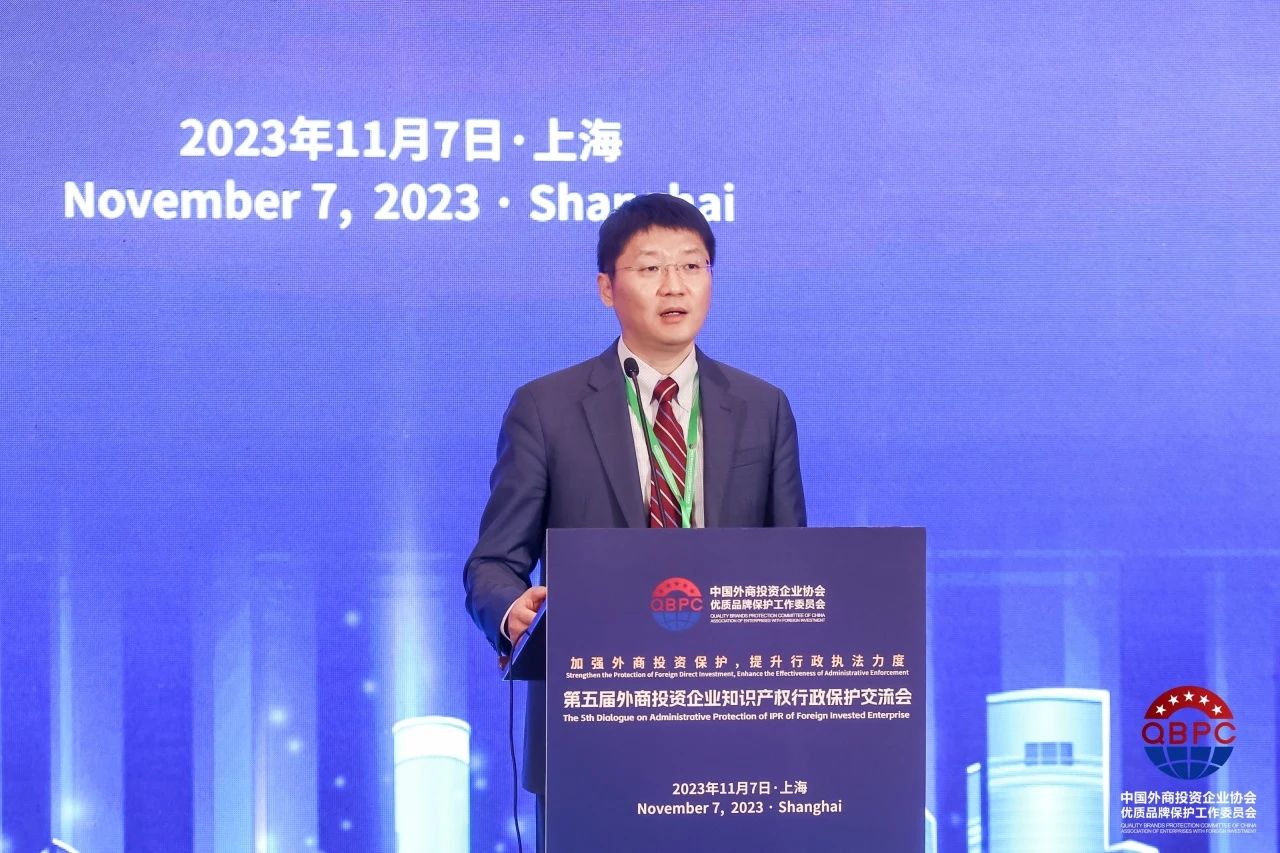 Michael Ding
Michael Ding welcomed the guests to discuss the trend, difficulties and hot issues associated with administrative IP protection from various aspects. He expected that the event could provide a platform for in-depth exchanges on new approaches and solutions to protect IP and encourage innovation more proactively.

In the event, John Anderson, Chair of Global Anti-Counterfeiting Group (GACG) announced through video that Guangzhou Administration for Market Regulation (Guangzhou Intellectual Property Administration) ("Guangzhou AMR") won the 23rd Annual GAC Awards in the 'National Public Body' category for developing the excellence in its daily work.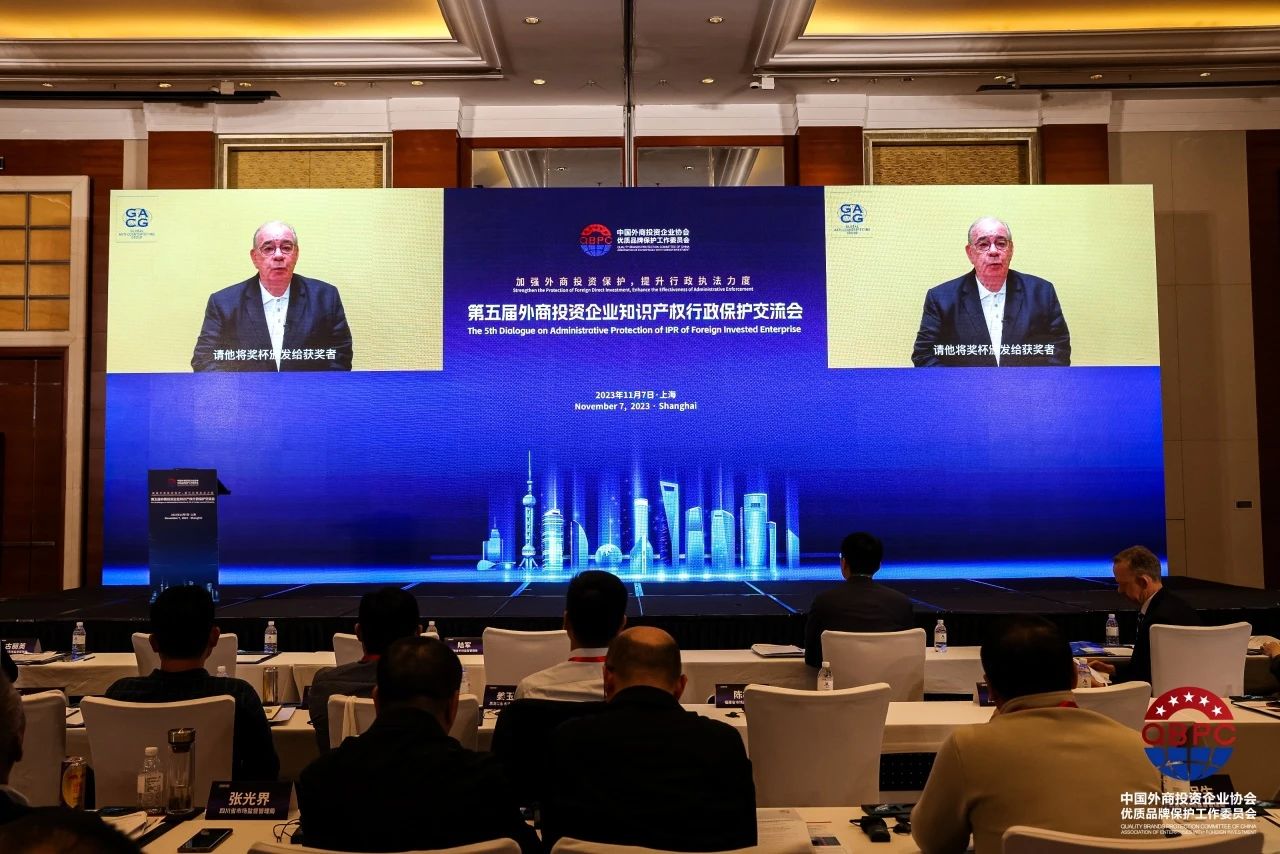 John Anderson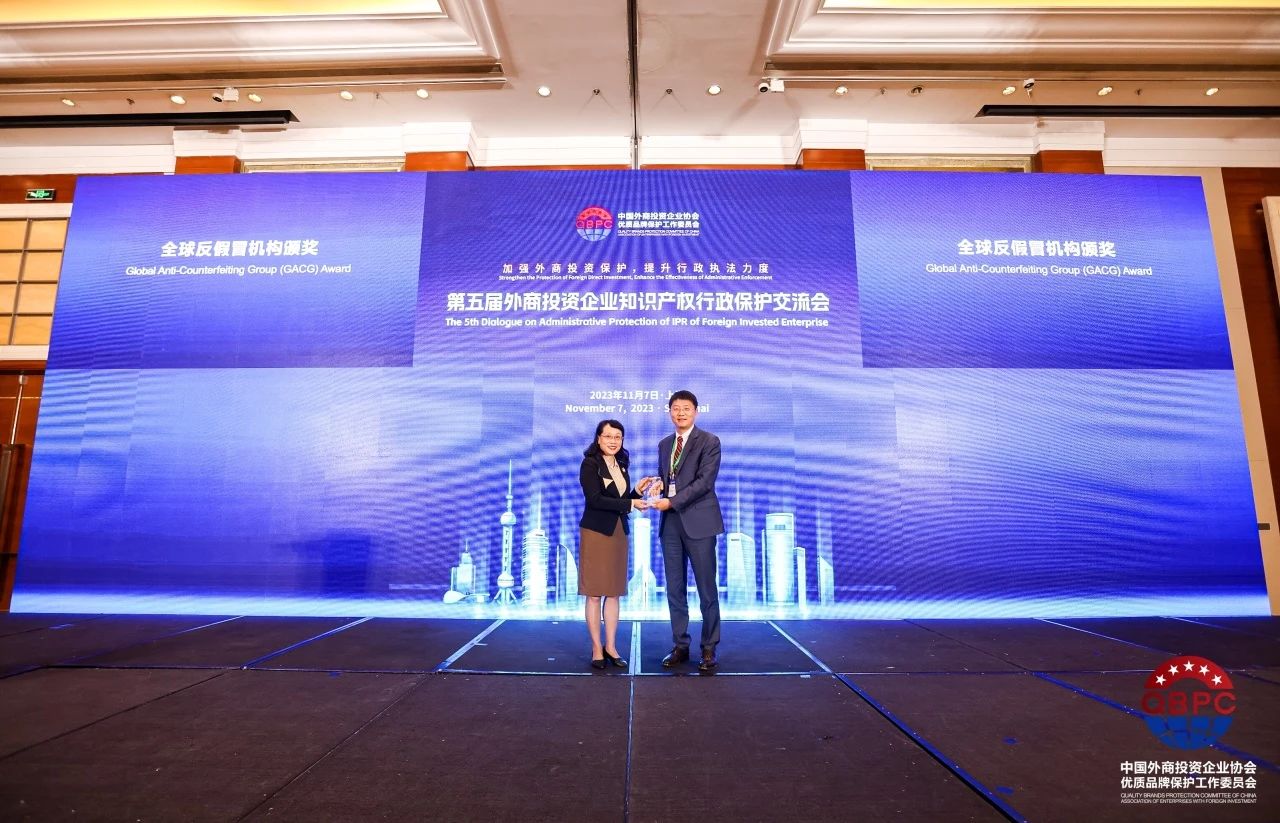 Commissioned by John Anderson,
QBPC Chair Michael Ding Transfer the Trophy to the Representative of Guangzhou AMR
The participants also witnessed the release of the Research Report (2022) on "IPR Protection Index for E-commerce Platforms" by QBPC Internet Committee Chair Annick Wang and Professor Xue from Peking University Law School.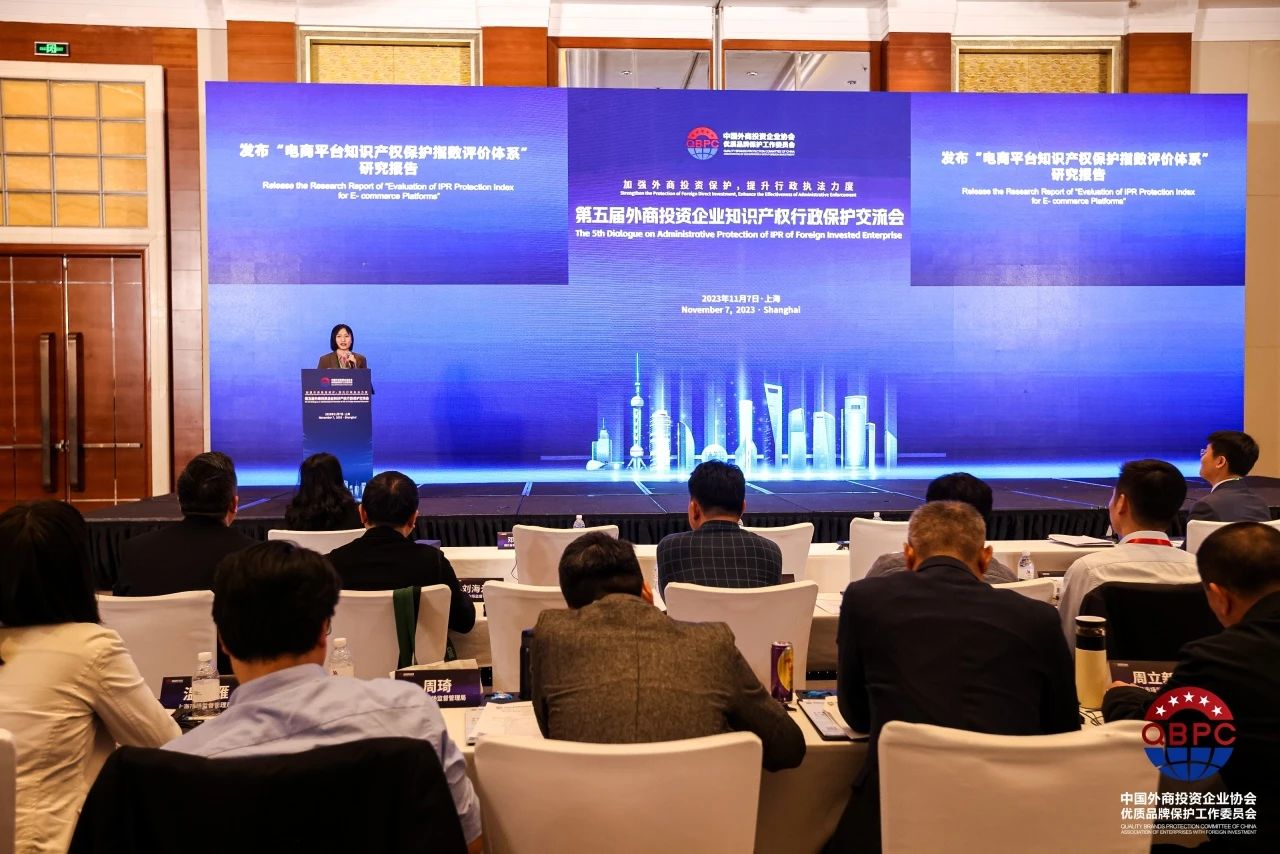 Annick Wang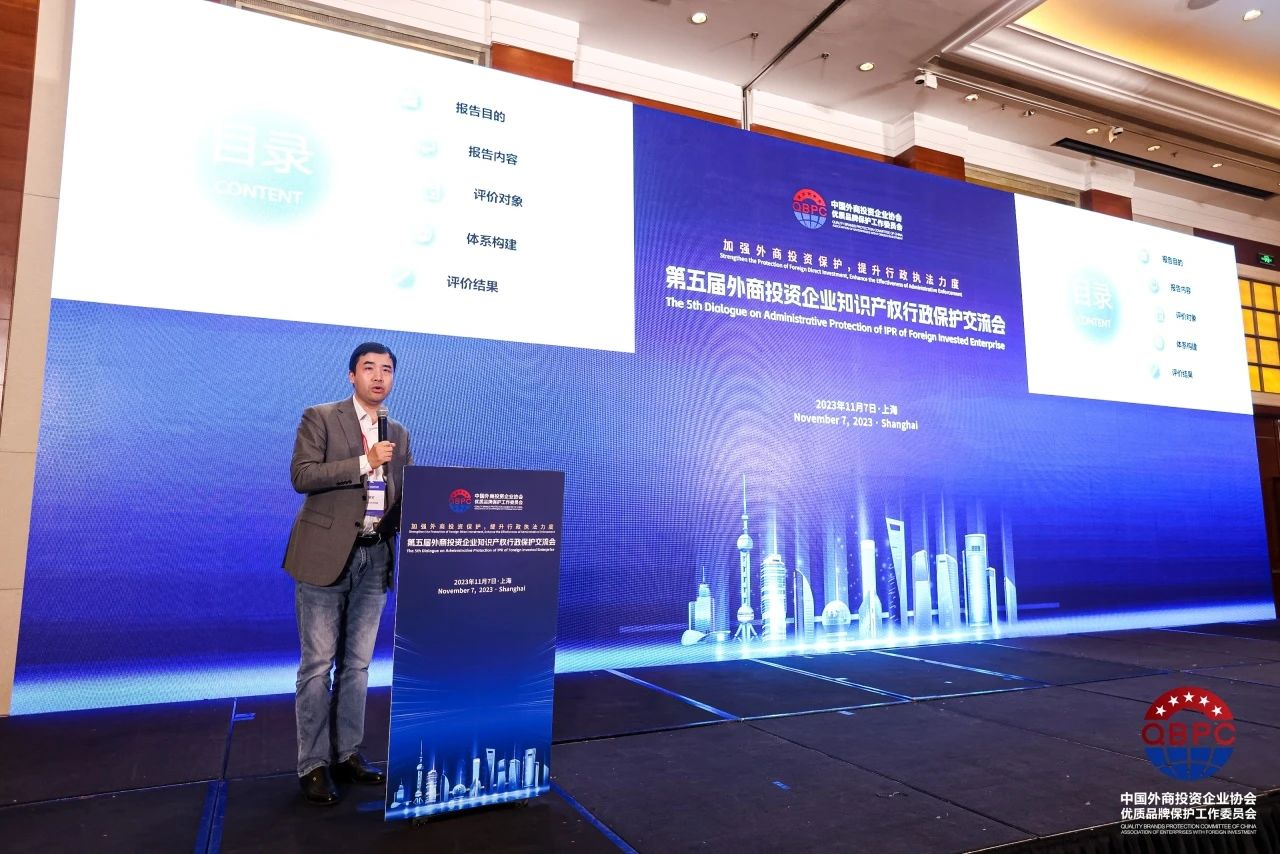 Professor Xue
There were three panel discussions, including "Explore the New Issues of IP Protection and the Capacity Building of Rights Protection and Law Enforcement", "Prospects and Hot Topics of Administrative Protection of Patent", and "Administration Protection of IPR over the Internet - New Explorations into O2O Coordinated IPR Protection Models".

As the moderator of the first panel, Michael Ding believed that the discussion would help the audience to further realize the unique advantage of IP administrative protection, including right confirmation and administrative enforcement. Regarding the empowerment, guest speakers discussed how to support the enforcement authorities to better learn about the brands and IP issues they encountered as well as assisting brand owners to understand the characteristics and process of IP administrative enforcement, so as to facilitate the cooperation between government agencies and enterprises.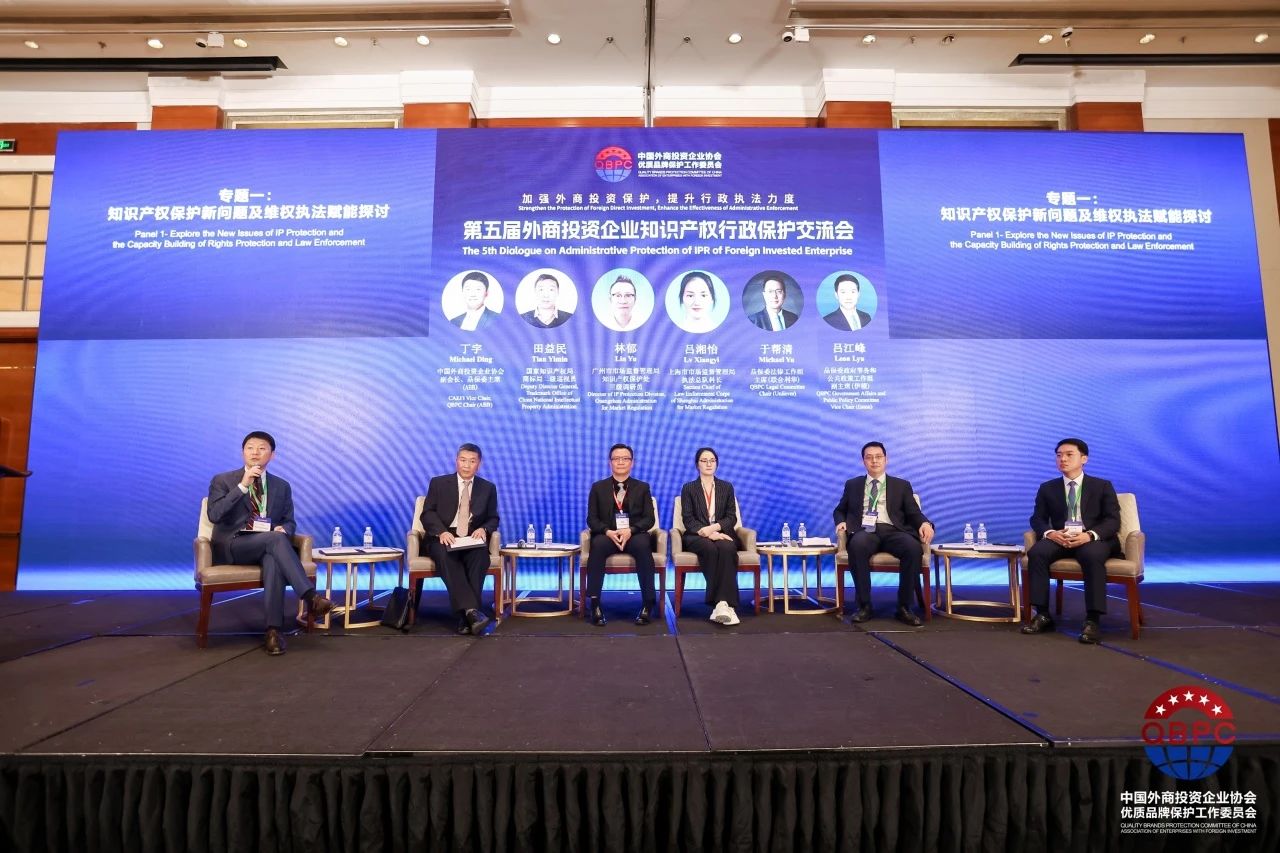 Panel 1
Panel 2 was hosted by Zhang Yan, Vice Chair of QBPC Government Affairs and Public Policy Committee. The panel focused on the approaches of patent administrative enforcement. It provided the enterprises with insights on how to solve patent infringement disputes through briefing on new policies and sharing experience in defensing patent rights. Meanwhile, the discussion aimed at building up communication between patentees and authorities for future collaboration.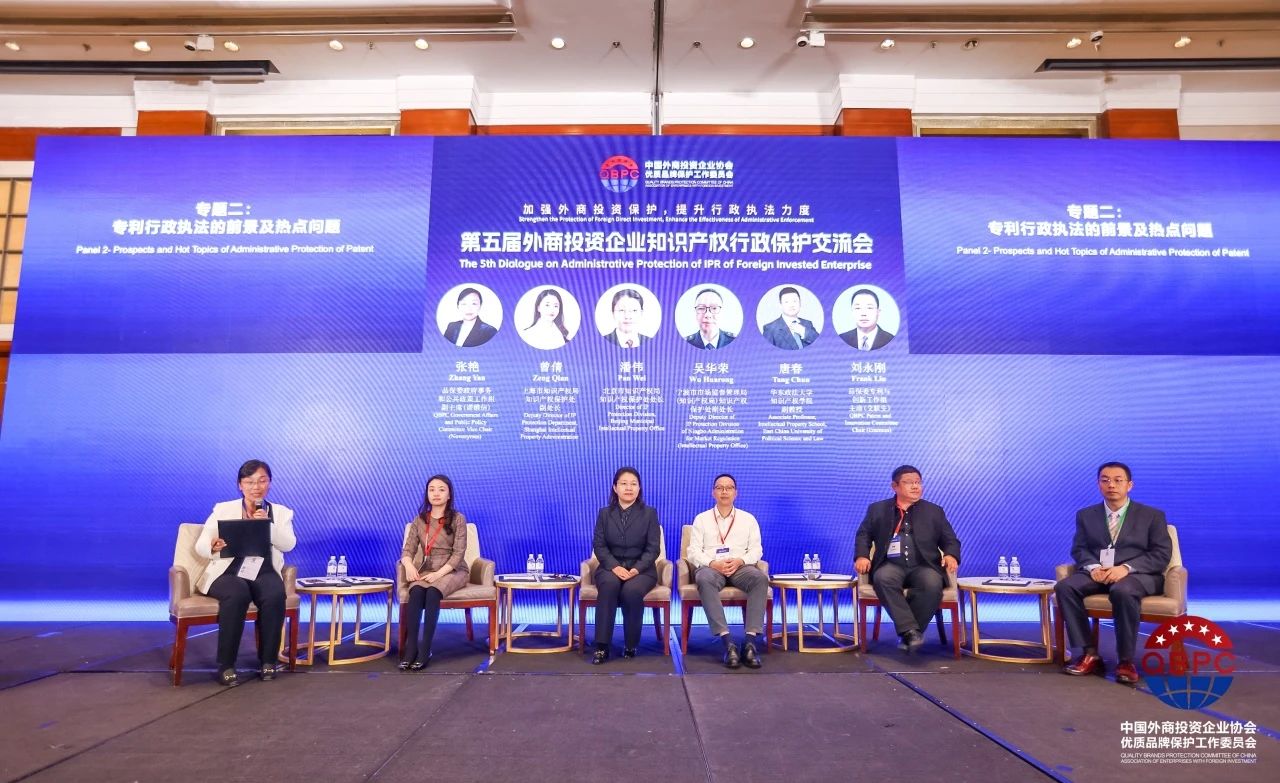 Panel 2

QBPC Internet Committee Chair Annick Wang facilitated Panel 3, in which representatives from law enforcement departments, e-commerce platforms, brand owners and a scholar jointly focused on the phenomenon and trend of IP infringement on the Internet while exploring the integration of online and offline IPR protection.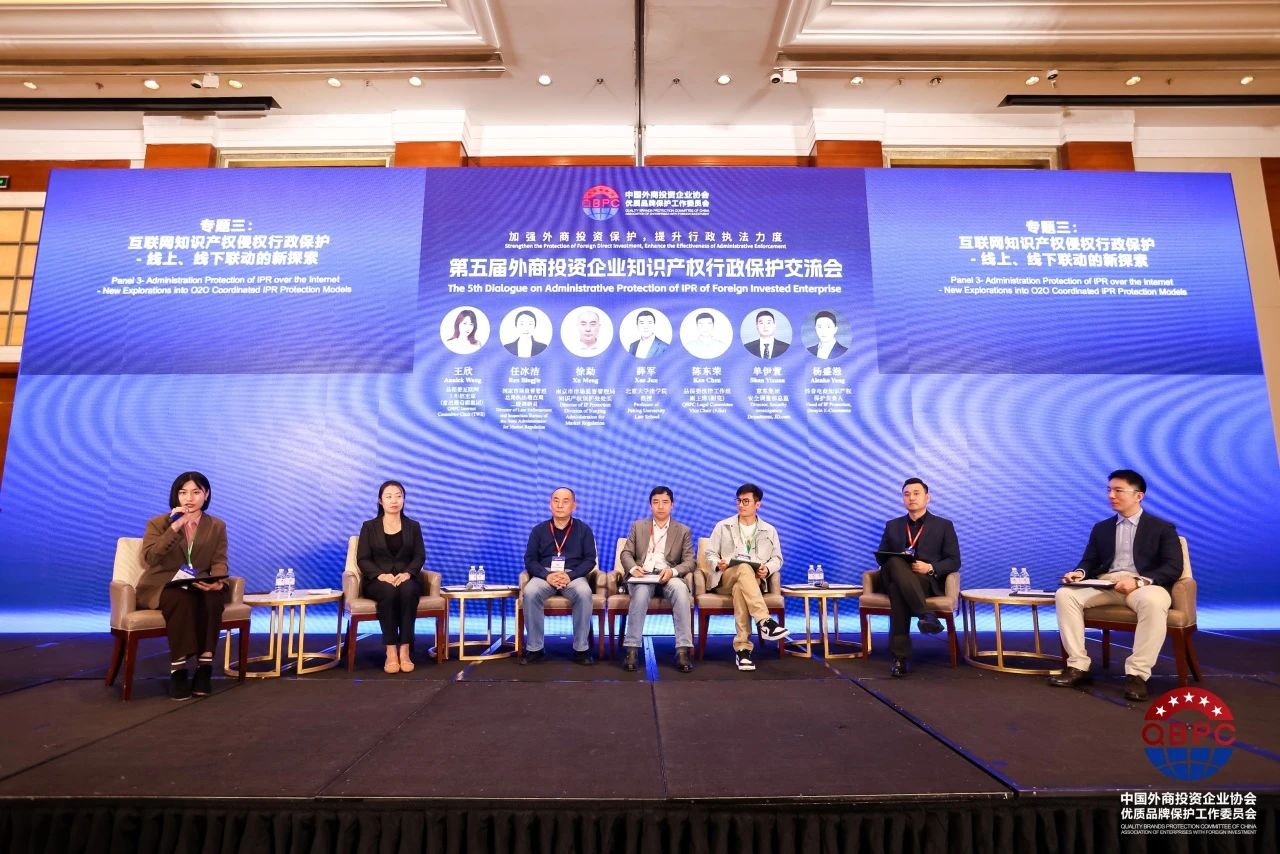 Panel 3
Product identification booths were set up outside the meeting venue, through which some members of QBPC promoted the tips on identifying counterfeiting goods and introduced the latest trend of infringement and counterfeiting.
Since 2019, QBPC has held the Dialogue on Administrative Protection of IPR of Foreign Invested Enterprises once a year, aiming to establish a long-term communication mechanism between IPR owners and the administrative law enforcement departments, so as to help the two sides understand each other's work and needs, and solve practical problems.