From September 25-27, the 16th International IP Crime Conference was co-hosted by INTERPOL and the Norwegian Police Service, in partnership with Underwriters Laboratories, in Oslo, Norway. The theme for 2023 was "Pathways to Solutions," QBPC attended the event as silver sponsor.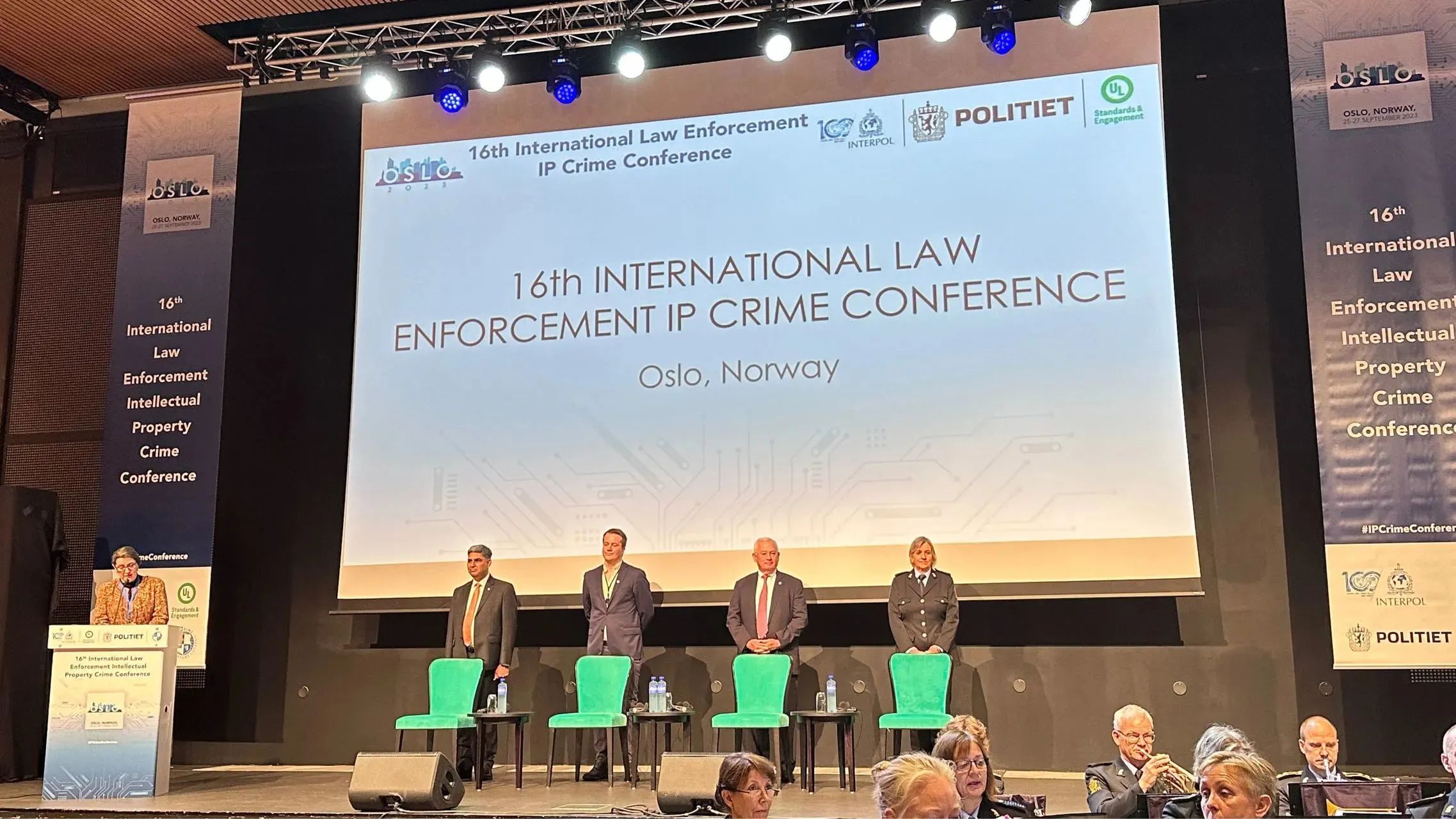 More than 400 people including law enforcement officials, security and industry experts from 100 countries and 200 organizations participated in the conference. The conference covered diverse topics, such as Applications for Emerging Technologies and Learning Methodologies, Comparative Approaches to Improving the Experiences of Women in Law Enforcement, Mitigating the Environmental Impact of Product Counterfeiting through Standards and Procedures, Shaping the Future of Capacity Building through Applied Research and Technology, Eliminating Barriers and Increasing Influence of Women in IP Law Enforcement, The Impact of Artificial Intelligence on Enforcement Activities, etc.

QBPC Chair Michael Ding facilitated the panel session of " Insights for the Safe Storage, Recycling and Destruction of Counterfeit Products ". Michael and the panelists shared their insights on innovative "Pathway to Solutions", discussed how to prevent counterfeit products from circling back to the market, destroy or recycle counterfeit products in environmental-friendly way.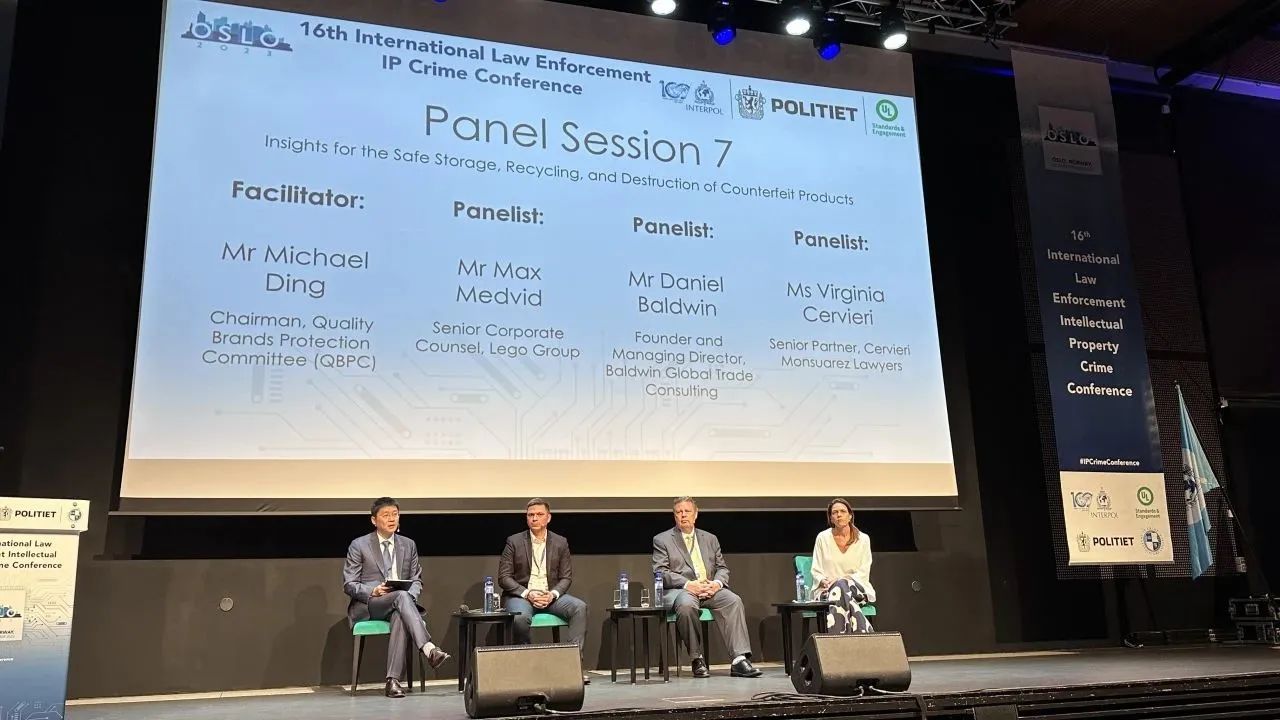 QBPC Chair Michael Ding (ABB) and Vice Chair William Mansfield (ABRO) leveraged the event to have in-depth discussion with the representatives from the headquarters of QBPC member companies including Dolby Laboratories, PUMA SE, Merck, etc. Meanwhile, they introduced QBPC to representatives from international associations such as Universal Postal Union etc., so that they could better understand the value and positioning of QBPC. They appreciated the work done by QBPC and believed it reflected one of the key directions of QBPC, being a bridge for international exchanges, sharing the latest development and practice of China's IPR protection to the international community as well as bringing back constructive comments and experiences to the relevant domestic departments. Thus, QBPC could achieve its objective of "China Depth and Global Width" and assist China's IPR protection to next level.
Hong Kong Customs representatives visited QBPC Booth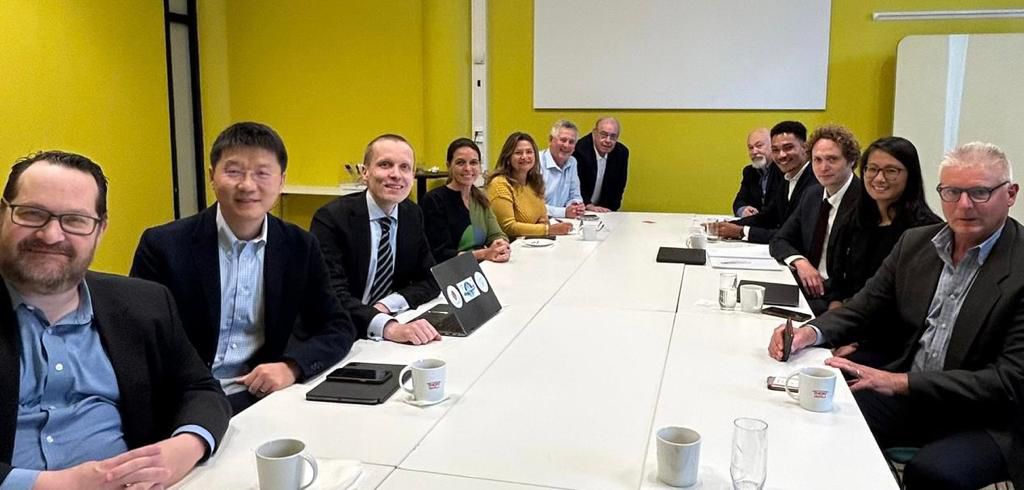 QBPC representatives participated in Anti-Counterfeiting Associations Focus Group meeting